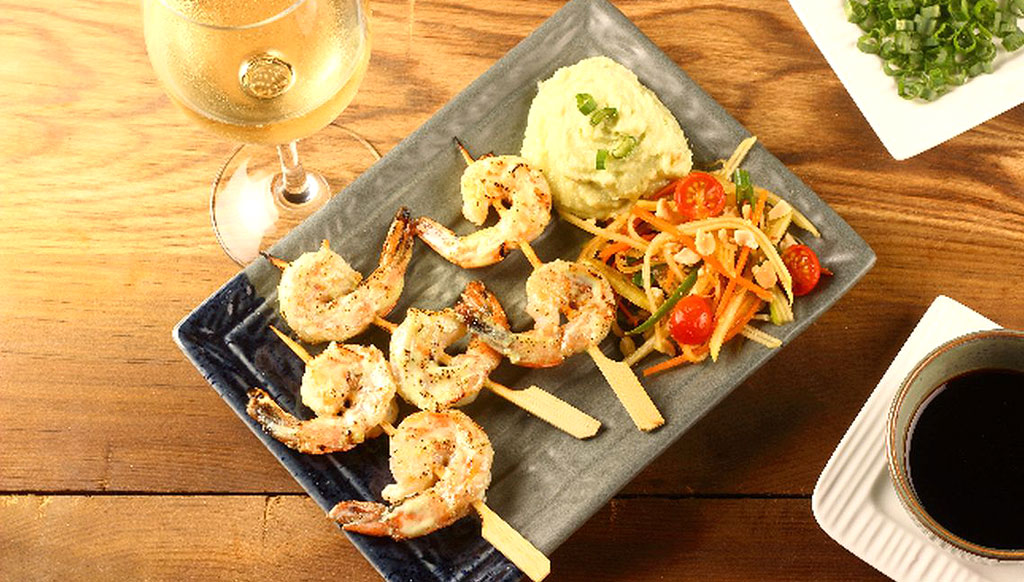 ALL SMOKE & FIRE | Grilled flavors, tangy sauces, crispy vegetables, succulent meats went hand in hand with the smoked cocktails making the Asian Grills menu a singular experience at Shiro's
Promising big, bold flavours and an authentic Asian taste, with an inimitable Shiro twist, the handcrafted Asian Grills menu this year enticed the gastronomes and ensured a feast for the eyes. The master chef at Shiro tells us more about the idea behind this delicious experiment
The Shiro Collection Asian Grills 2015, on from November 18 to December 18 at Shiro Mumbai and Bangalore, had Pan Asian foodies enthralled with some of the boldest, fieriest and tastiest dishes that were crafted by in-house chefs as a culmination of their year-long travel across various countries. Trying to bring in bold and beautiful Asian flavours on the Indian palate, Shiro's team of chefs spent a year travelling the Orient, exploring traditional Asian flavour, so disparate and yet connected, and to that they have added an imaginative 'Shiro' twist. Re-inventing menus and playing with the regular to make it more exciting is how restaurants keep their patrons hooked and also cater to the gastronomes' galore out there – Shiro just took this game up by a notch with their limited edition handcrafted Asian Grills menu.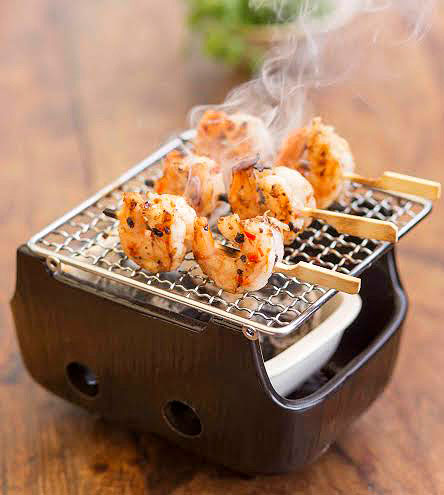 The Shiro ambience is more Zen like with its Bangalore property being all about spacious layout, with huge statues and high ceiling nicely adorned with lights. The deck area is also spectacular with its plants, open bar and tables set apart from each other to ensure privacy. With this as the background, Shiro's fine Asian dining experience was in for an overhaul with the Asian Grill menu featured smoking hot chicken, fish and pork grills along with delish-sounding vegetarian grills. While the tangy sauces and authentic flavours were meant to keep the meat lovers company, the weight-watchers were also a happy lot given that the grills, prepared with utmost precision, ensured maximum flavours, but with minimal calories.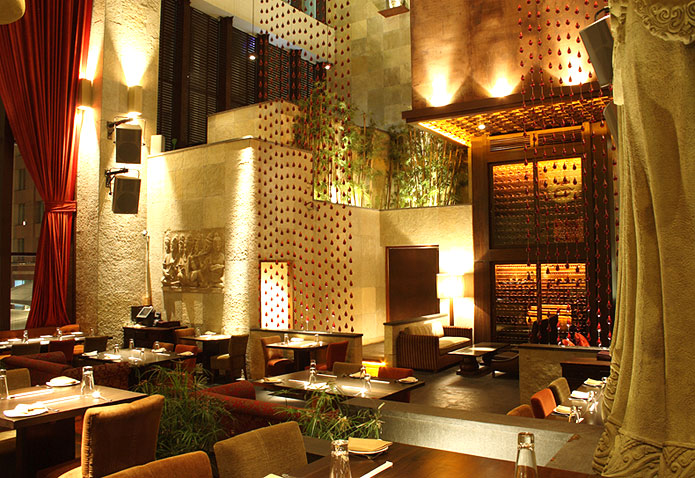 As each dish carried the taste, style and soul of a different country in itself, the singularity of each preparation stands out in a menu which is strung together by a theme, a celebration of Asian cooking which is at once traditional and yet opens to adaptation. Some of the stellar highlights, picked from the extensive menu, that found favour with foodies all along are Sriracha corn on the cob (corn glazed with hot sriracha sauce & grilled to perfection), grilled miso aubergine (a classic with blend of miso, mirin & sake sprinkled with sesame seeds of a relaxed Japanese afternoon), Kung Pao chicken skewers (signature skewers grilled with a sweet soy chilli glaze, topped with peanuts), Korean sytle tilapia (tilapia grilled with our in house gochujang marinade will have you asking for more), Lemongrass infused pork belly with avocado salsa (delicately grilled pork belly glazed with lemongrass & kaffir lime), Indonesian-spiced New Zealand lamb chops, Thai herbed grilled chicken with the freshness of basil and Wasabi Prawns with honey. With such interesting juxtapositions of tastes and textures, this menu showed a finesse which comes after years of practice and an innate understanding of indigenous cuisines.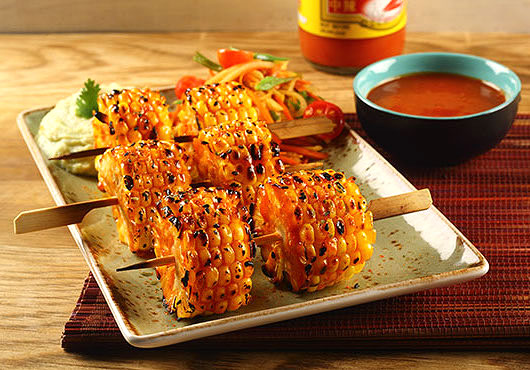 While the above takes care of what's hot on plate, there was also some smokiness of the grill that was imparted to the cocktails. So, if a cocktail hits the spot shaken or stirred, it surely sipped better smoked – this was proven by some of the signature mixes which were poured in by expert bartenders to go with the grills. Some worth mentioning here in their delicious avatars [even as the aftertaste lingers on in memory] are the Mandarin Sunset (burnt Mandarin oranges add tang to this Vanilla & Peach laden delight), Dark & Stormy (Basil & Pineapple pair perfectly in this rum based cocktail), Whiskey Mist (honey infused plum and whiskey make this misty drink smoother than silk), Roast Almond Mai Tai (mai tai with a toasty twist).
To cap this experience, we held a tête-à-tête with Shiro's head chef to know more about the idea, inspiration and innovation behind the Asian Grill menu.
The Luxe Café: The Asian Grill menu at Shiro talks of presenting exotic oriental flavours with an exclusive Shiro twist. Since 'Asian' cuisines are a vastly varied, could you tell us about which particular regions that the Shiro chefs travelled to for their indigenous cuisines to be incorporated in the Asian Grill menu? Also, tell us about some of the must have dishes, from the Shiro kitchen, whipped up for this special promotion?
The culinary team at Shiro has spent part of the year travelling across the Orient to countries like Korea, Malaysia, Thailand and Indonesia to collect ingredients and inspiration! The Asian Grills menu features diverse Pan-Asian flavours and you can find dominant ingredients in each dish which have then been mellowed down (our Shiro twist) with interesting combinations and techniques. For example, the Grilled Miso Mushrooms incorporate Japanese sweetness through sake and miso while retaining the smokey, nutty texture and flavours of succulent, woody mushroom. The Korean gochujang is combine with a delicate Vietnamese basa and chillies in order to offer a well-rounded and robust flavour palette. One of our signature dishes is the Lemongrass Infused Pork Belly with Avocado Salsa which retains the rich fattiness of the pork belly while cutting through this with fresh lemongrass and smooth avocado. Another fan favourite the Javanese Spiced Lamb Chops which take inspiration from Indonesian spices. A fun dish which offers a fusion of sorts is the Sriracha Glazed Corn on The Cob where we've infused fresh corn with a home-made sriracha butter which contrasts especially well with the sweet corn kernels.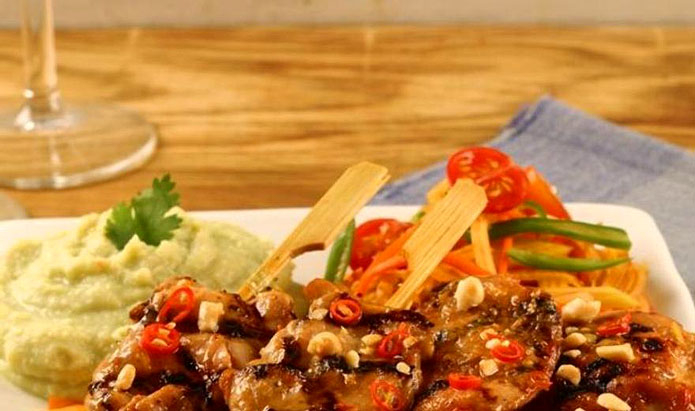 What inspired this Asian Grill exploration at Shiro, and in what way does this new spread cater to the evolving tastebuds of the well-travelled Indian foodie's love for Pan Asian cuisine?
Pan-Asian cuisine is probably one of India's favourite cuisines and is growing to become one of the largest components of the F&B space. Customers are very well-travelled and have developed sophisticated preferences when it comes to dining out. Shiro was one of the first Asian restaurants in both Mumbai and Bangalore and we've continued to pioneer when it comes to flavours, ingredients, ambience, and service all in order to provide an exquisite, high-quality dining experience. With our new Asian Grills menu, we've tried to keep it simple with fresh, bold flavours and tasty ingredients. The marinades are built in such a way as to enhance the experience by complementing the vegetables and proteins rather than overpowering them. These dishes are sure to be enjoyed by even the most discerning palette. A fun thing we've done is created a Grilled Cocktails menu where each cocktail uses a grilled component such as burnt orange, honey infused grilled plums and caramelized pineapples.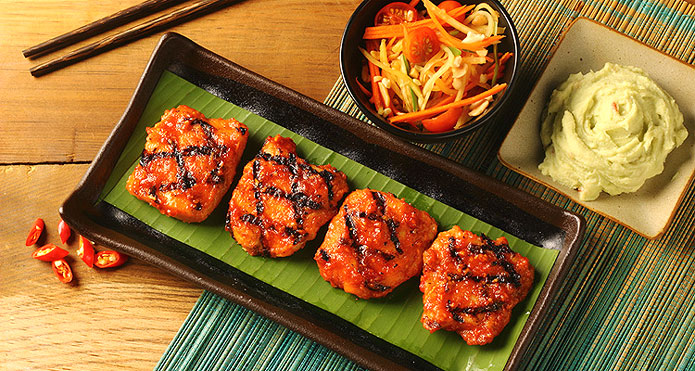 Shiro promises a premium dining experience for its patrons. In the crowded Indian F&B landscape, how does Shiro plan to distinguish itself as a gastronome's destination? What are some of the upcoming/existing delights in store at Shiro for the ever-searching food lover?
Shiro has been a crowd pleaser for almost a decade now and it hasn't been by mistake! Shiro always delivers when it comes to authentic, delicious food; a unique and majestic ambience with unparalleled style and service. With locations in Mumbai and Bangalore, we have been captivating diners for years with our 50 foot ceilings, serene water features, towering stone statues and Asian inspired décor. The food has always been a class apart, we've recently revamped our menu and included new dishes such as Miso Black Cod, Asian Style Scallops, Cambodian Curried Prawns and Miso Aubergine Maki Rolls. Our strategy has been simple; focus on what you know and do it well. We know Pan-Asian food and we strive to provide a par-excellence experience. By launching periodic food festivals we are able to highlight and feature interesting flavours, dishes and regions which may not be getting the attention we think they deserve. This allows us the space to play around with ideas while still delighting our core Shiro customer.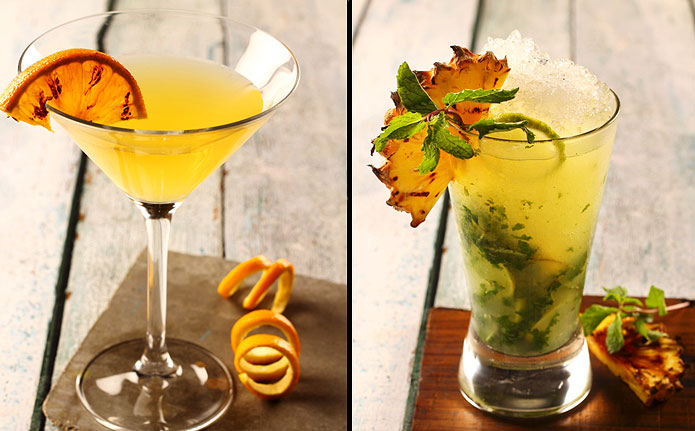 Talking of the food and beverage pairing, tell us more about the innovative cocktails featuring in the Asian Grill promotion? What is the special part about inducing 'smoked' flavours in these concoctions and how does it enhance the taste of the Pan Asian food? Which are the 'star' drinks to go for and please suggest accompanying dishes from the Asian Grill menu?
Most of our cocktails incorporate Asian elements whether it be Kaffir lime, basil, figs, pineapple or oranges. We pride ourselves on innovative and delicious cocktails and the Asian Grill menu features some of our best. Our Demerara Fig Mojito is a top-selling drink so we've twisted it around in the Samurai Dawn by adding caramelized pineapple instead of fig to give a great smoky, sweet taste. The Whiskey Seduction is another unique flavour combination where we've enhanced the warmth of the whiskey by using honey infused grilled plums. The Mandarin Sunset takes on a sweeter note with burnt Mandarin oranges, peach and vanilla. Each of these cocktails has been created keeping our grilled dishes in mind and essentially they all complement each other. However, were we to choose pairings we would suggest the spiced Javanese Lamb Chops with the Dark & Stormy which features grilled basil and pineapple- this combination cuts through the spices of the lamb chops with the cool basil. The Honey & Wasabi Prawn Skewers go very well with the Roasted Almond Mai Tai as the succulent prawn flavour is enhanced by almond accents.