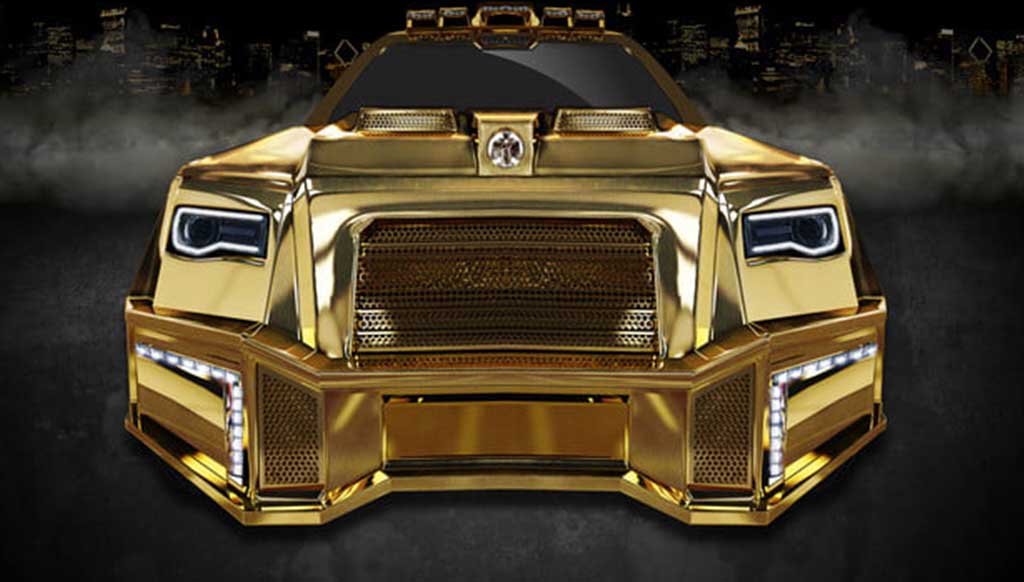 Based on the Mercedes-AMG GLS63, the Dartz Black Alligator can take you comfortably through a shower of bullets in a warzone
The Black Alligator GLS63 AMG created by Latvian carmaker Dartz is one imposing luxury SUV crafted out of Kevlar and carbon fiber, and comes in a fully armored version with Kevlar coated titanium too. What's more, can belt out a massive 1600 hp for a power packed supernova ride and can feature anything from alligator leather to diamond-lined interiors—limited only by your imagination
Latvian Carmaker Dartz have created the Black Alligator GLS63 AMG, a mean machine that could take you comfortably across a shower of bullets and a veritable war zone. A vehicle fit for a Mafia king or perhaps even a dictator the Black Alligator borrows its name from a helicopter used by the Russian army. Based on the Mercedes-AMG GLS63, the Dartz actually does a good job of hiding its source of inspiration. The GLS' brawny lines have morphed into a boxy, Tonka truck-like design characterized by a rectangular grille with horizontal slats, headlights that look like they're sourced from a Jeep Grand Cherokee, and an angular front bumper.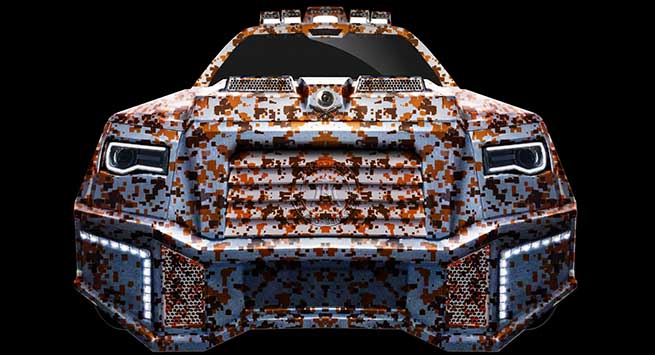 The body is crafted out of a combination of Kevlar and carbon fiber in order to keep weight in check—and also to make it bullet proof for that warzone safety! But if you're well and truly concerned about the deadly enemies out there, Dartz have also put on offer a fully armoured version of the Black Alligator with a body made out of Kevlar-coated titanium. Now that is the way to live the high risk life!
Dartz has retained the GLS63's twin-turbocharged, 5.5-liter V8, but the engine has been modified to provide anywhere between an impressive 700 hp and a mind blowing 1,600 horsepower—depending on the choice of the buyer. Obtaining those jaw-dropping levels of power required fitting bigger turbos, strengthening key internal components such as the connecting rods, and fitting a reinforced seven-speed automatic transmission. The standard, 585-horsepower GLS63 hits 0-100 kmph in 4.6 seconds—so what the 1600hp Black Alligator would do is anybody's guess!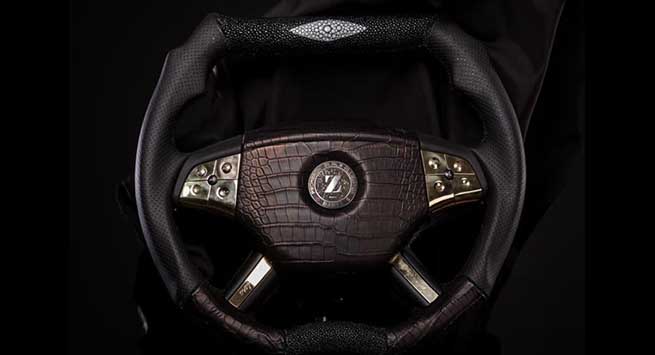 The insides of the Black Alligator feature alligator leather seats but customers can orders the Dartz Department of Opulence—the customisation division— to get anything from diamonds to gold on the steering wheel and everywhere else inside.
Dartz is encouraging future buyers to closely follow the production process and provide inputs to create a bespoke model for their very own use. The completely badass vehicle is available in three exterior options—gold-plated, blacked-out, and even camouflaged. But you're only limited by your imagination and your penchant for the dark side!