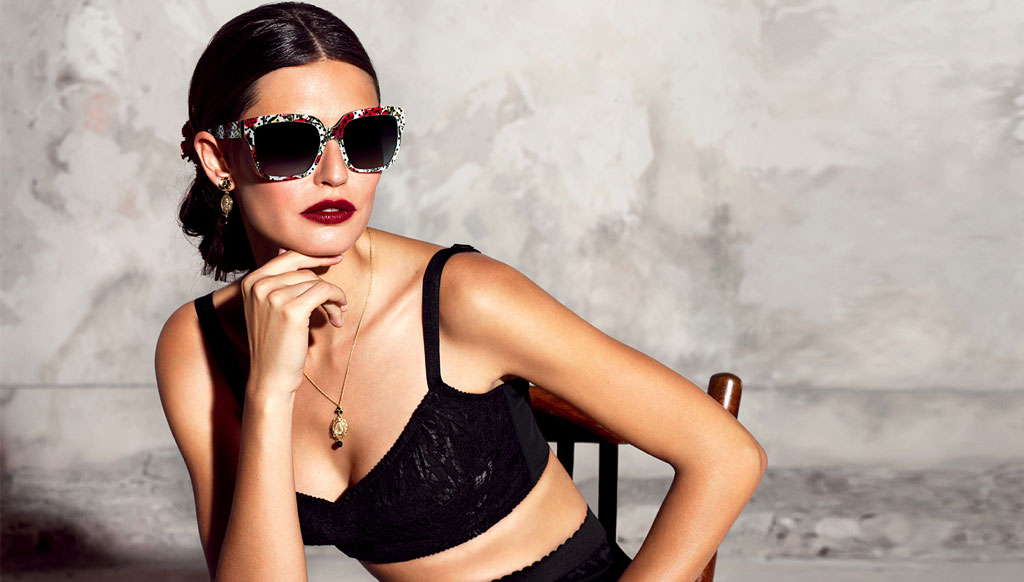 BOLD & BEAUTIFUL | Ensembles bringing out the inner you in Dolce & Gabbana spring-summer 2015 campaign
Sex and fashion have never been strangers. But it would seem that these old bedfellows are in the process of renegotiating their relationship as the collections of spring/summerfashion givea throwback to trends of 1990s and the innerwear becomes the new outerwear
The trend branches right back to the 16th and 17th century where catching a glimpse of pretty undergarments became a style must. More recently in history, it was Courtney Love and Grace Jones who pioneered the look and now performers, fashionistas and trend-setters are getting in on the act. In the 1980s, Madonna proved to be very influential to female fashion in her 'Like a Virgin' music video, millions of fans emulated her fashion including bras paired with leather jackets and lace gloves and vintage style bustiers with lacy slips.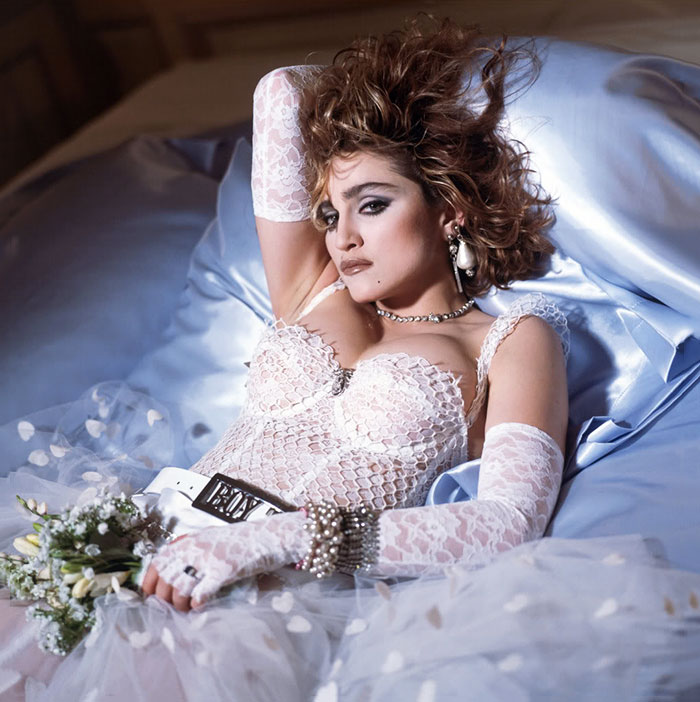 With the see-through designs motivating this season it's no surprise as lingerie again enjoys its moment with items such as longline bralets and camisoles to Balenciaga's skin-tone pieces designed to do a disappearing act under sheer fabric.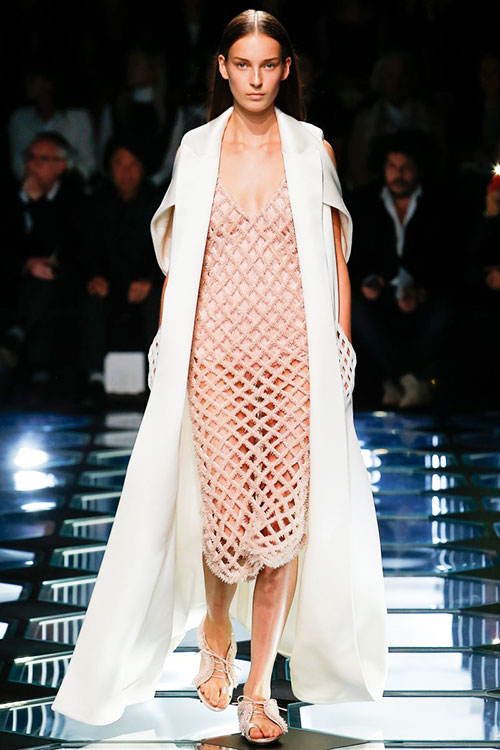 The trend blurs the boundary between ready-to-wear and the hidden intimates to drive focus on the body. It redefines the idea of leaving nothing to imagination by giving a subtle hint of something. Dolled under the glamour of haute couture and easy chic, lingerie never looked more playful.
Dolce and Gabbana are synonymous to playful elegance and sensuality. The duo echoes the trend with their designs: "Lingerie is the maximum expression of a woman's femininity instead of covering it up, we prefer to accentuate its qualities."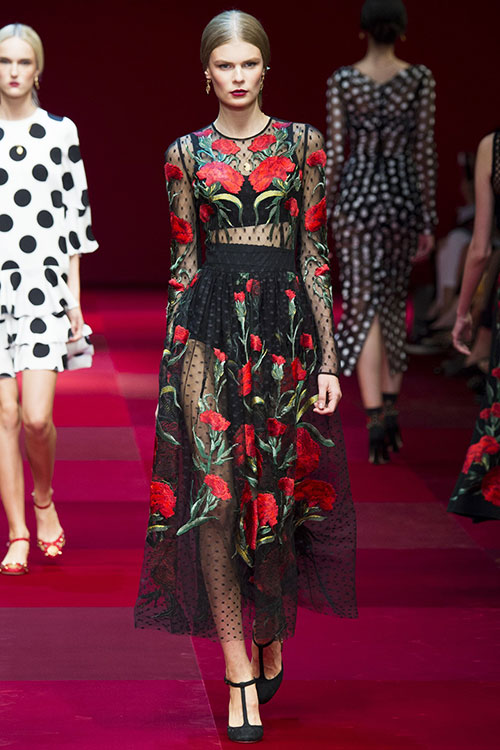 At the spring/summer 2014 collections shown in Paris in October, Stella McCartney mixed her crisp suiting with sensuous lace-trimmed slip dresses and camisoles. She wasn't the only one to mix innerwear and outerwear.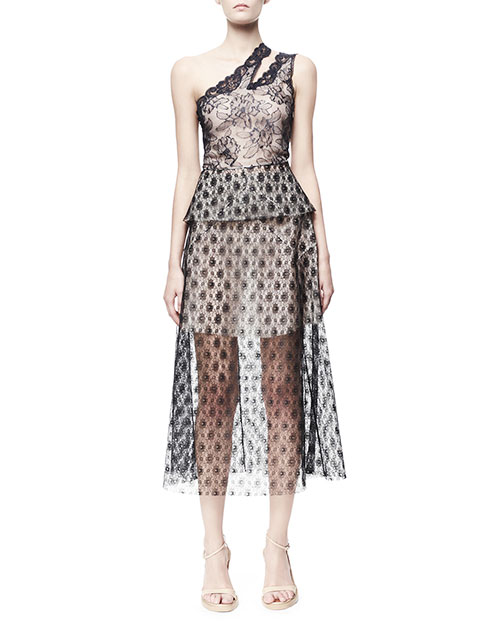 Altuzarra's whites aesthetically combine with the beautiful craftsmanship of leather strip skirt playing peek a boo with the basic blacks add to the smart crisp of the look, while the pretty floral prints of the collection teamed with brassier of corresponding design teasingly volume the fresh, vibrant essence of the season.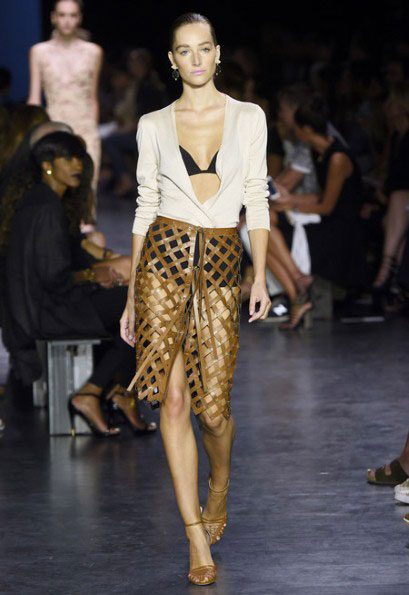 There were bra-tops at Prada, Isabel Marant, an endless parade of see-through lace at Burberry; fishnet body stockings worn by melancholy Vegas showgirls at Louis Vuitton; big underwear-revealing skirts at Giambattista Valli; and layers upon layers of sheer everywhere from Balenciaga to Calvin Klein Collection.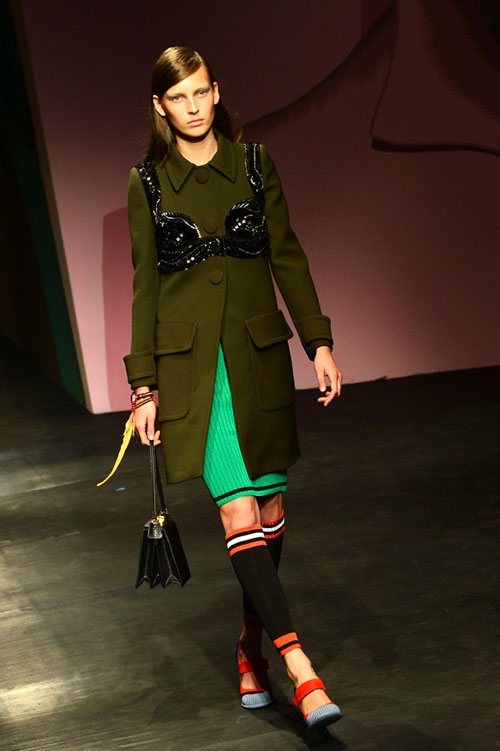 Christopher Kane plays the daring trends with sheer neons in camisoles and negligees adding to them the elegance of the classic black lace. The collection showcases pairing of sheer tops with pleated skirts to see through camisoles all sporting the subtle sensuality of black brassiers.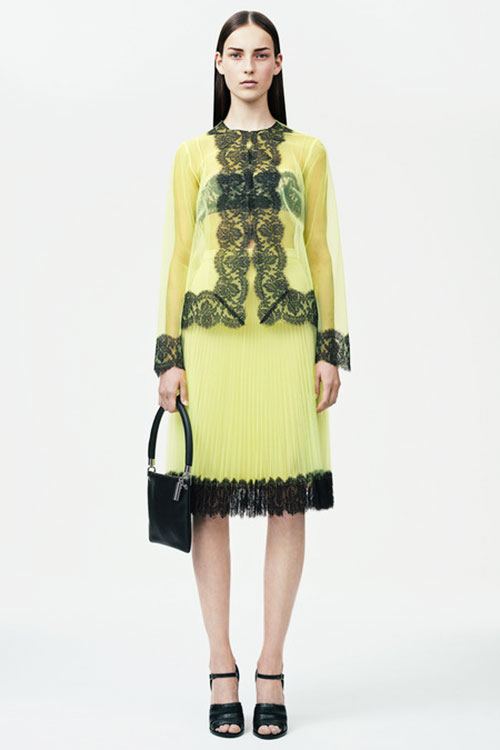 As Hollywood embraces the trend, a host of celebrities including Kim Kardashian, Ellie Goulding, Miley Cyrus, Beyoncé, Daisy Lowe, Iggy Azalea and Rita Orra, have been spotted inspiring women. Even fashion royalty such as Kate Moss and Victoria Beckham have recently been spotted stepping out in chic, sophisticated lingerie-style ensembles fuelling inspiring rise in the sales of sexy chemise, slinky bralets and sensuous negligees.
The underwear as worn as outerwear trend is seen being sported with easy chic as Rihanna is spotted stepping out in a full length silk nightie to watch a football match in New York the Barbadian beauty wore the hot pink number with lace trim under a denim jacket and paired with sneakers .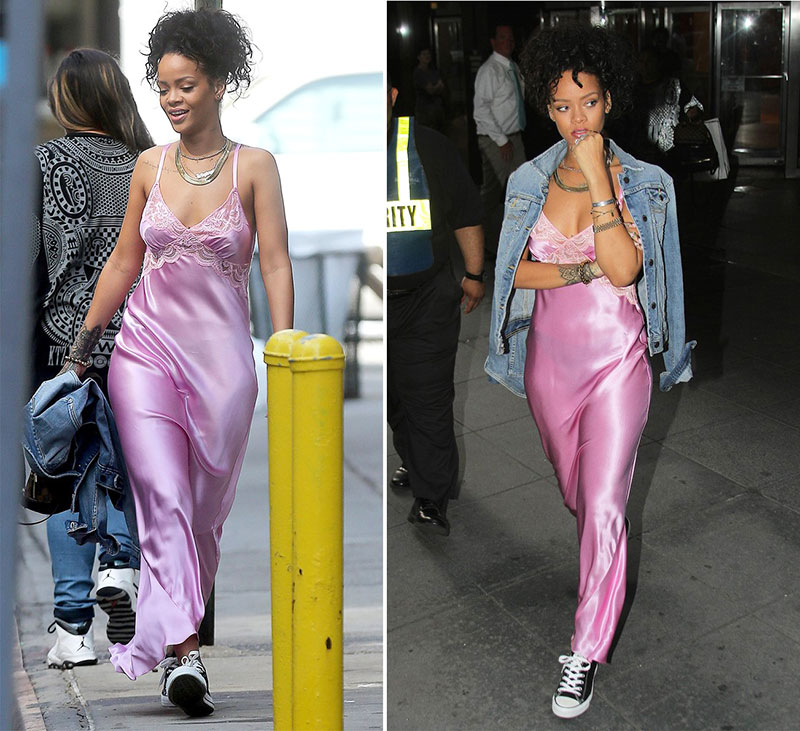 Read on to how to make it work:
As much as we love trendsetters and followers, most of us can't follow them for many reasons, but layering, contrast and a bit of imagination will make it work. Think mixing girly, feminine lingerie with tougher fabrics such as leather or denim as sported by Rhianna or the 1980s trend of Madonna.
For a more tailored and chic look layer with a waistcoat or boyfriend blazer. A sheer blouse over printed lingerie works great. If you are shy with skin show, team up with tone on tone for a more subtle look. Sheer panels, cutaways, lace and shorts are all perfect for layering to create that slightly dishevelled, bohemian vibe. Think subtle colours such as black, nudes or soft pinks. Chiffon shirts will look great with a black bra underneath, or a splash of leather without looking too Shades of grey.
Bralette: Let's start with a go-to innerwear as outwear piece, the bralette.
The bralette's purpose doesn't fade off quite so quickly. Since the days of Marilyn Monroe and the retro girl, these tops were first introduced to feminine swimwear with a figure flattering motive. To give a more chic look get inspired by Ellie Goulding as she tastefully pulls off the satin bralette with a smart pair of leather shorts.
Street style fashion adopts the bralette as fashion statement combined with gorgeous long pencil skirts. We saw Beyonce team up the top shop black bralette with a thigh high slit skirt. It got us all dreaming.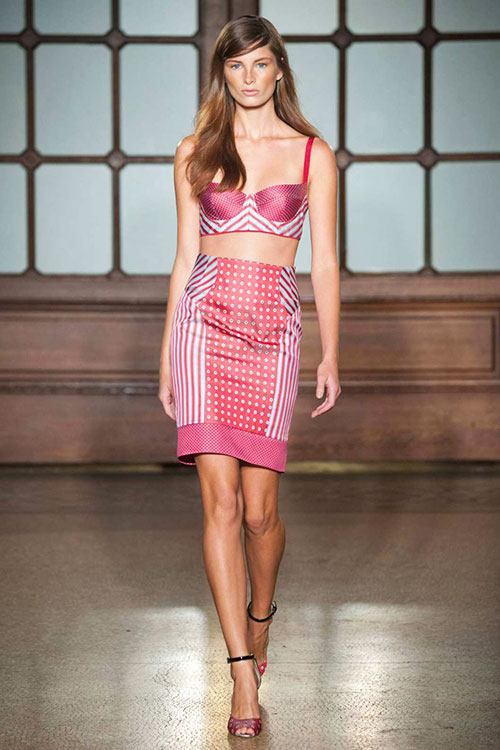 You can play with prints by playing matchy-matchy from top to bottom. Matching patterns helps keep the look clean and uniform. Pair the bralette with an above-the-knee. A-line skirt keeps it fresh.
For fashion conscious yet subtle woman there is always the idea of throwing a smart coat on top to rock the style with confidence. The blazer adds a perfect menswear touch to theretro look and just enough cover up to still keep it sexy without being too revealing, the look walks the borderline of vulnerability. Throwing on the blazer adds a classic touch and is feminine as well. Just see Jamie King do it so well for us.
High waisted pants teamed with satin bralettes look chic and classy.
Racer backs: If you're going to show off your chest and neckline, why not accentuate your back too. Some women even find that racer back bras give them more. Wear this under a sheer top or a low-cut cropped tee.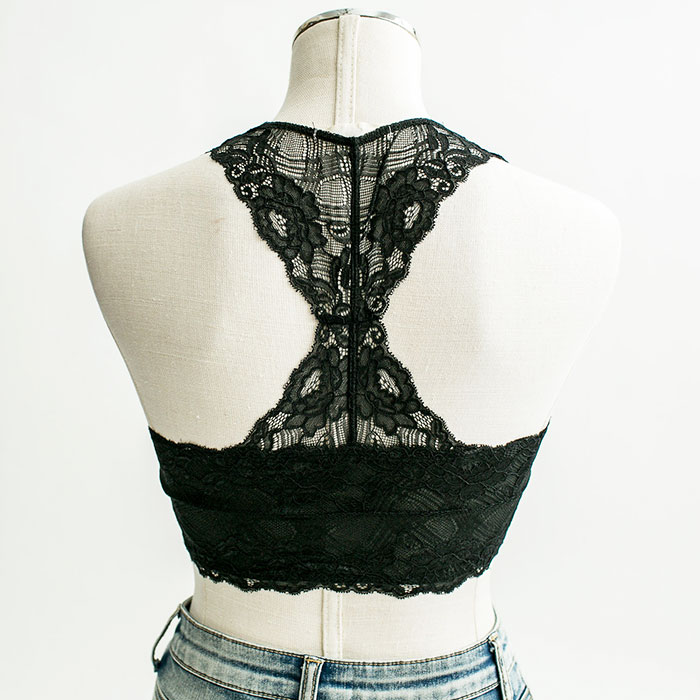 Bandeau: Bandeaus don't look like they are going away soon, with several designers sending them down the runways. Again, Prada featured elasticized bandeaus with coordinating prim pencil skirts. Albino picked up on the lady-en-déshabillé vibe, styling his ruffled bra with a sheer full skirt; while No. 21 opted for a more structured take on the bandeau with a cupped demi in cotton plaid.
Camisoles: If your underwear is in a nice material that feels luxurious, you can layer it and wear it, for a fashionable summer look. Satin camisoles in pastel shades pair nicely with dark slim-fit blazers.
Corsets: Black corsets look super-hot when teamed with matched black body-hugging trousers. Another stylish way to wear corsets is to pair them with long linen skirts. This works well if you are wearing a pastel shaded corset in a pretty material. A little different from corsets, bustiers also work well as outerwear. While corsets hold your waist in, bustiers are exactly what their name says, they show off your bust. Fitted with push-up cups, bustiers are just right for a naughty and flirty mood. For an ultra girly look with a hint of mischief and bling, try metallic finish bustiers with short tight skirts.
Chemise: A silk floral cami top with a pencil skirt and jacket for a chic glamourous look or pair a slip lace dress with a pretty cardigan. Victoria Beckham looked great in a Louis Vuitton black lace slip dress at the Wimbledon.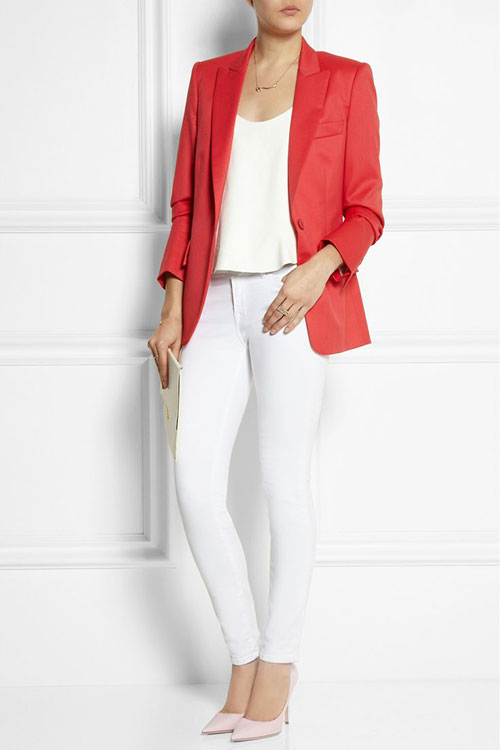 Pyjamas: Elegant sleepwear such as soft silk printed pyjama tops paired with the right trousers is a classy style and can easily be translated to office-day wear—sophisticated and suitable for work.
Boyshorts: The androgynous edge of boxers makes them cooler—and these designs aren't really the same as the M&S numbers in a man's underwear drawer. They're silky and a bit loungey, a shortened version of the pyjama pants that are now a fashion standard.  Solange Knowles is also a fan. She wore printed ones to an H&M show earlier this year, with a matching top, and she looked great. There have also been catwalk moments.