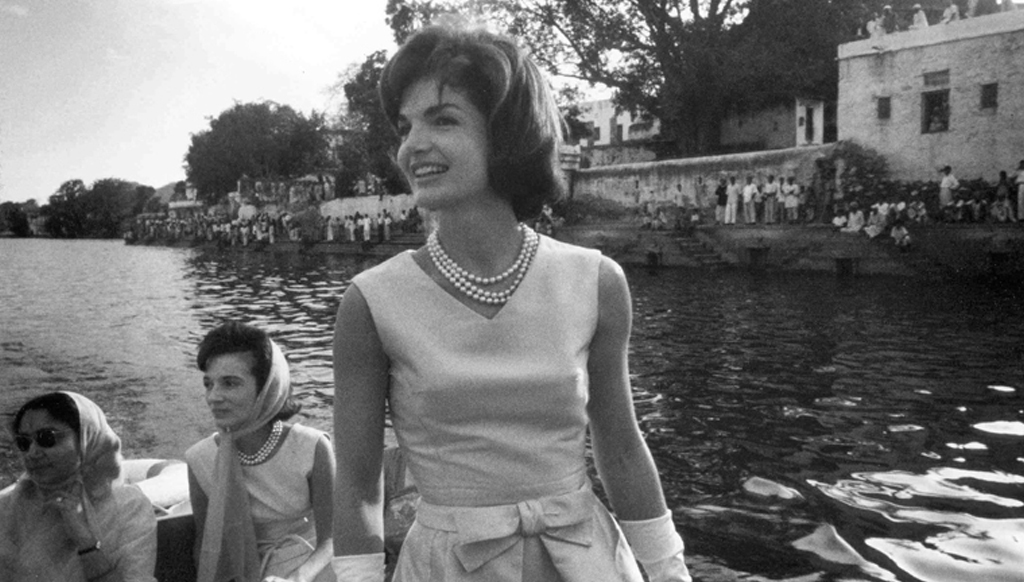 INDIAN SUMMER | First lady Jacqueline Kennedy in a classic three stranded pearl necklace during her visit to India way back in 1962. Photo by JFK Library
Look for lustre on the surface and then pick the most unblemished piece that your budget allows
Jewellery trends are the quick, wicked cats of the fashion industry. You never know when trends fade away or sneak their way in and most of the trends have as many lives as a cat's. One such trend to make an official comeback this year is pearl jewellery. Around the globe, pearls are ditching their classic stature for a more cosmopolitan look.
It all started with Chanel's spring 2014 catwalk where Karl Lagerfeld's innovative use of chunky pearls on the entire line created a bit of a storm and got everyone talking. This was quickly followed by international designers creating attention-grabbing looks with pearls, be it Alexander McQueen's modern take on pearls in his last fall collection or Valentino's brilliant use of them as accessories.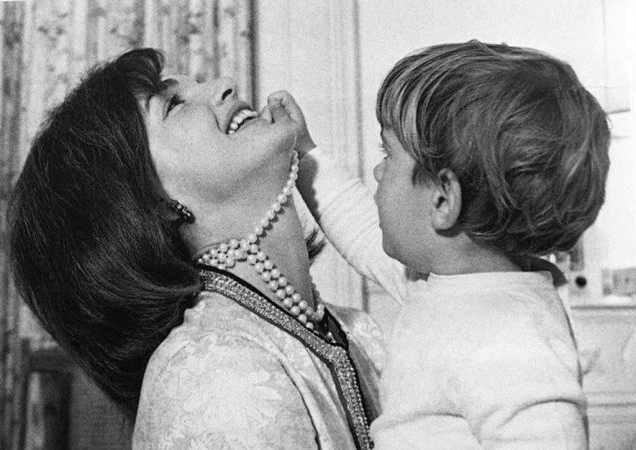 Pearls have a classic appeal, which can easily transform you from demure to edgy. For instance, if you are aiming for a fun-filled, club meets grunge sort of look, simply adorn your apparel with multi-layers of pearls and chains intertwined, like shackles. And this is just one option. Says popular Bollywood jewellery designer, Suhani Pittie, "Pearls have that luminescent quality that adds a certain glow to the face. Club something as simple as a shirt or your casual wear with a thick pearl row bracelet or pearl hoops for that chic modern look."
Another way to combine a classy and a chic look is to go for designs that combine pearls and spikes. A simple pearl neck piece or bracelet with spikes does the trick. While pearl drop earrings do wonders for a dress, a pearl choker with gold strings can make a statement.

"Pearls have that luminescent quality that adds a certain glow to the face," says jewellery designer, Suhani Pittie

However, when it comes to investing in pearls, you might face a dilemma. It's immensely difficult to grade. Like diamonds, the main criteria is quality, followed by size. Suhani explains, "A big pearl doesn't always denote quality. Pearls are expensive because of their heritage and rarity, for instance, Basra. Look for lustre on the surface and then pick the most unblemished piece that your budget allows."
Another thing to look out for would be your point of purchase. Stick to established jewellery brands while investing in pearls. There is a huge market for imitation and flawed pearls.
And remember, if nothing makes sense, you can never go wrong with simple, round pearl studs. It certainly never did for the legendary Jacqueline Kennedy or Coco Chanel!