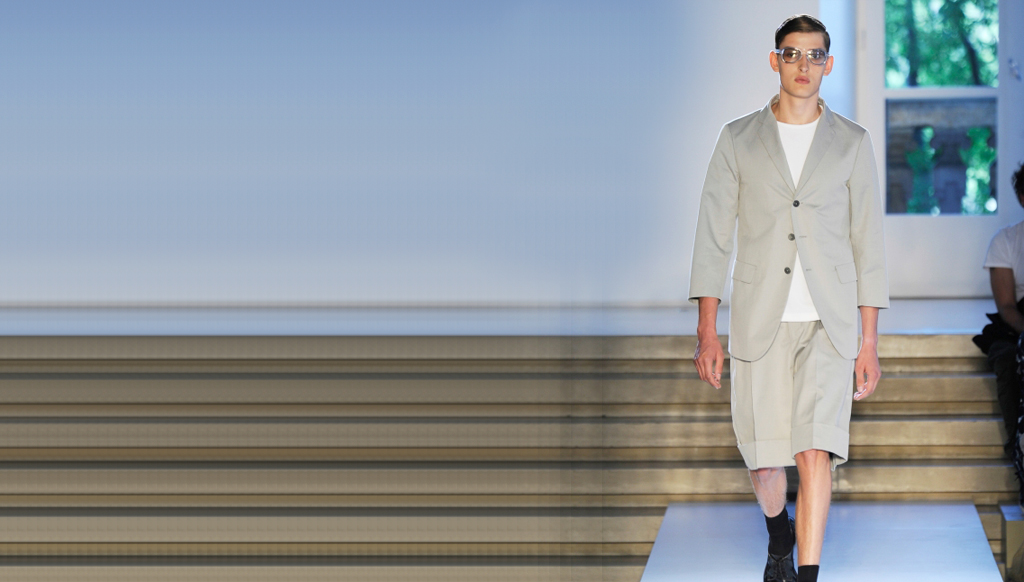 GET THE LOOK | Infuse your summer wardrobe with a vitamin shot and go for some relaxed dandy looks with a selection of various Bermudas styles. Photo by JilSander.com
Pair your Bermudas with well-crafted footwear and sumptuous haberdashery—and a perfect duffel or man-purse
Every iconic piece of clothing has a story behind it. If, as legend has it, the Bermuda shorts were born out of desperation—when the British troops started cutting off their standard issue trousers to deal with the Asian summers—then they have definitely made it far, starring on all menswear spring-summer 14 runways. Not everyone agrees that Bermudas and Tux are a match made in heaven, but Pharrell Williams did try to make his point at the Oscars. Yet, in an Asian climate, we should grab the trend by its shirt-tails and claim ownership, before the starched fronts and pleated trousers start haunting us again. Infuse your summer wardrobe with a vitamin shot: go for some relaxed dandy looks with a selection of various styles.
Bermudas may spell casual to most, but to create a stylish look avoid the typical beach references: flip-flops, casual t-shirts and sloppy accessories. Keep it together with well-crafted footwear and sumptuous haberdashery—and a perfect duffel or man-purse.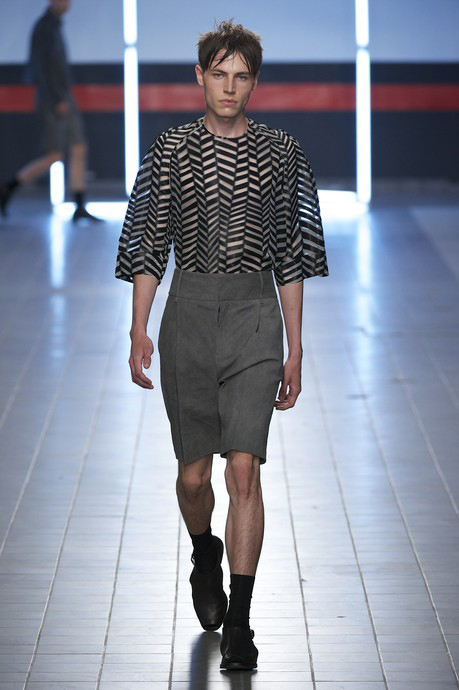 LOOKS
Tailored cuts in neutral solids and tone-on-tone checks can be combined with light summer shirts or superfine cotton knits and half-lined blazers for a breezy, smart casual look. Staple solids like chino shorts from Thom Browne or Lanvin; or high-waisted shorts from Damir Doma are easy to build a look around. Junya Watanabe boasts some great options in subtle small and medium checks. If you prefer looser styles, you may try the loose, pleated, slightly longer silhouette from Jil Sander or a similar look from Z Zegna. Loafers in shades of tan, mint, electric blue can complete the look. Moccasins can do the job equally well. For a more casual look, there are always slip-on sneakers.

The key to everything is understanding the balance in proportions.

If you are in a mood to experiment with exotic colors and patterns, have a look at the optical patterns at Kris Van Assche, subtle floral prints explored by Dirk Bikkemberg or the geometric speaker prints at Givency. Issey Miyake has worked with washed and graded treatments with bursts of rich blues and reds. These can combine well with clean color blocks and solids. Think slim shirts, cotton summer sweaters and cardigans with broad bands and polo shirts in exquisite piques. Finish off with leather sandals.
Deconstructed silhouettes have been deftly combined on the runway with more subtle and earthy palettes. Dropped-crotch shorts (Drkshdw by Rick Owens) in shades of stone and grey make for a youthful and sophisticated look with zip-up summer jackets and lightweight long t-shirts. Yohji Yamamoto's look, on the other hand is more draped and loose, like the layered apron-shorts. It may seem a tough look to carry, but you will be surprised at how practical it is a warm weather—and it can be combined with lightweight jackets for a more formal feel, or loose silhouettes, even an Indian kurta for the new-age bohemian. Footwear to complement this style could be canvas or leather slip-on loafers, moccasins or leather sneakers.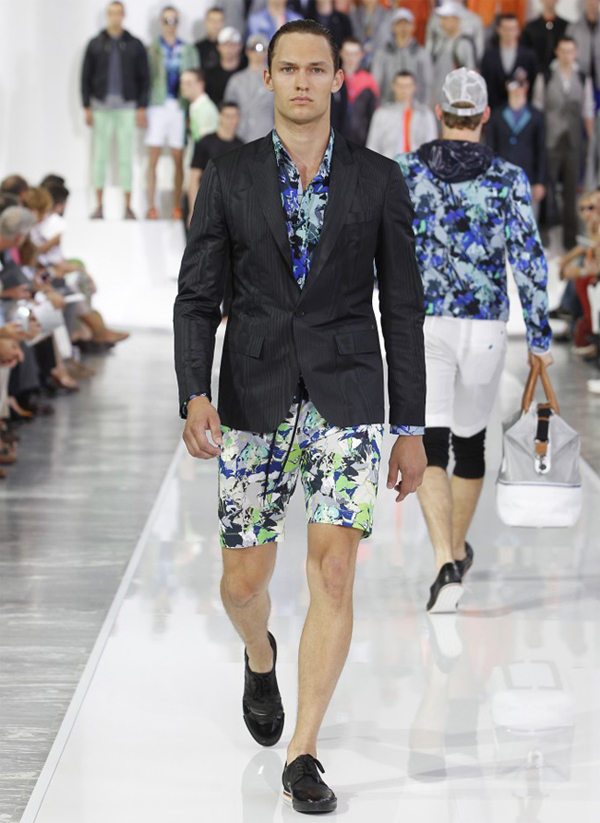 DOING IT RIGHT
The key to everything is understanding the balance in proportions. If you have a shorter stature, work with a neat silhouette and monochromes rather than contrasts. Don't go for the longer styles, these work better for a lean and tall frame. In case you have bulk around your waist, work with the pleated styles and comfortable shirts in smaller patterns, avoiding large prints and horizontal lines. And for all shapes and sizes: always, always buy the right size. No-one will see your size label, but eyes will be drawn to unsightly creases around the hip area, or the sagging waist and crotch in a tailored garment.
Most of the designer labels mentioned are available through international retailers shipping to India.
Farfetch
Mr.Porter
Saks Fifth Avenue
Barneys