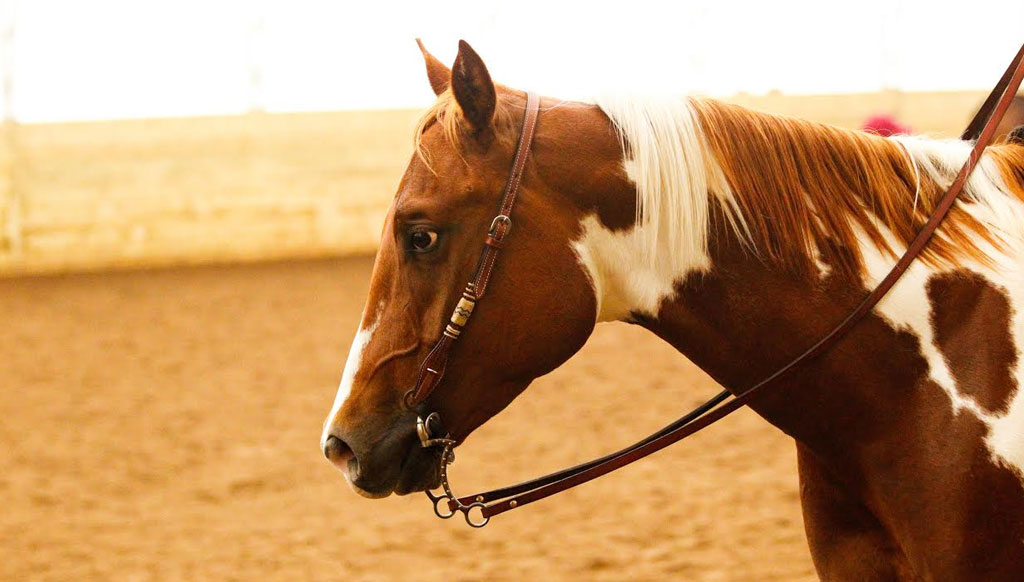 EQUINE LOVE | Once a pursuit of only the royals, the love and passion for horses went beyond as the well-heeled, well-travelled aesthetes went on to keep stud farms with some prized breeds sourced from different corners of the world
Some of the most prized equestrian breeds are now found in India with passionate horsemen lavishing all the love on their studs and stallions
For Cyrus Poonawalla "The sport of horse racing and breeding is one of great agony and ecstasy." As the scion of the man who started the Poona Stud Farm in 1940, he puts it all in perspective as he says, "When you have a champion horse, you are right on top, but when your horse gets beaten or dies you are 10 feet under." And this is the emotional gravitas associated with loving all things equestrian. Once a pursuit of only the royals, the love and passion for horses went beyond as the well-heeled, well-travelled aesthetes took to the equine sports as a luxe pursuit and went on to keep stud farms with some prized breeds sourced from different corners of the world. And putting a more intense spin on the love for horses is Kanwar Raghavendra Singh Dundlod who maintains, "Grace, beauty, loyalty, bravery and speed are the special qualities of the Marwari horses, while their trademarks are their inward lyre-shaped ears that are unique only to them." His dedication is to the cause of preserving Marwari horses, a breed indigenous to Rajasthan, and he started the Marwari Bloodlines, a breeding programme, and is also the co-founder of the Indigenous Horse Society of India (IHSI) for the care, conservation and recognition of these horses.
With the above cited gentlemen proving their long-standing love for horses, it makes sense to cast an eye on the past where we see that along the course of the rich history of our continent, one ubiquitous sight has been that of horses. Through ancient wars to outdoor games of the maharajas or royal ceremonies, a horse with all its majesty exemplified grandeur. The strength in number of horses often spelled the power of a kingdom and being a good rider showed individual prowess .The legendary phrase 'A knight in shining armour' illustrates absolute gallantry on a striking horse. Through time  and immemorial, horses have lent their nobility to the skyline by guiding their master to the moon.
After all, in a race, polo match or other equestrian sports, the winner along with the horse are both felicitated for their achievement. And the horse with the most winning streak, has the highest price on offer. Horses continue to be an asset and while they are high maintenance, it is all worth it and those in the business are willing to go to any extent.
The opportunity to import, gave a real boost to this industry. Zeyn Mirza, racing manager to Vijay Mallya, says, "The horse breeding industry was stifled by licensing and restriction of foreign exchange. But that is history. Licensing has been relaxed and foreign exchange is readily available. Now we are able to import better quality stock and improve and upgrade the thoroughbred".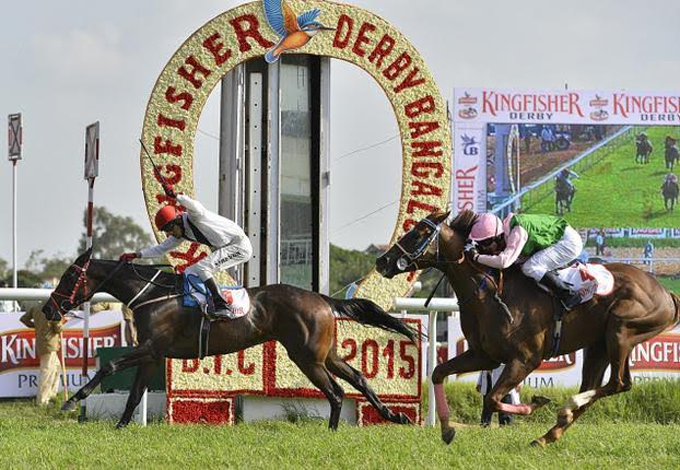 Mallya has over 100 horses – mostly mares — at his Kunigal stud farm where he breeds racehorses. At times, particularly after a successful breeding season, the number goes up to 250. There are about 80 racehorses in training at any given time. The number of people on the farm working round the clock almost outdoes the number of horses.
Shailendra Singh, more popularly known as 'Chhota' in the riding circles, has one of the oldest stud farms in Bulandshehr with approximately three hundred thoroughbreds, that fetch anywhere between a lakh to 70 lakh. Singh explains "Thoroughbreds are those whose lineage can be traced to one set of parents, they hail mostly from USA, Ireland, Newzealand and because of their agility are meant for racing". Thoroughbreds can be picked up for racing, at as early an age as two years and usually considered fit enough up to eight years of age, after which they are used in polo.
The farm has a huge entourage tending to the horses, breaking them in and training them when season is round the corner. The horses roam in the lush greens as the syces look into their next feed. They require a very high protein diet and prices have skyrocketed over time. Mr Singh says, "Nowadays for the horses, oats are costing Rs1800 per quintal, hence their feed has been replaced by barley at many places which comes to Rs 1500 per quintel."
While India has traditionally been known for some horse breeds, none of them qualify to be race horses or even polo for that matter. In Rajasthan, there are some smaller scale breeders with local breeds, such as, Marwari horses and Kanthiawari but they don't match up.
Other than thoroughbreds, there are warmbloods that are used for equestrian sports such as dressage or show jumping. They are stalkier and more muscular in form and usually come from Germany, and other parts of Europe. The Dutch and Arabian variety, are most popular.

"As a polo player, a string of eight horses are required and most good polo players have their own horses that they then play a season"

According to Angad Kalaan, a well known polo player who owns horses, the horse evolution has taken place after the British raj. He says, "In India the breeding started with the army, as very few stocks were there. They began to import and then over time, some good stud farms sprang". Also during partition, a lot of stud farms went to the other side, hence we had to build new breeds." The enthusiasts are willing to stop at nothing short to ensure a healthy horse and a winning partnership. Kalaan says, "The quality of grass has deteriorated over time, so we import timothy hay from Europe or alfaalfa from Australia". To increase productivity, Angad feeds his horses a concoction of special pellets, oil, molasses, sugar and necessary salts.
In polo, a cross between thoroughbreds and Criolle (South American) horses are fairly common. Industrialist and Polo player Naveen Jindal, has won many a matches on them though at present his farm has ponies from UK and Australia. As a polo player, a string of eight horses are required and most good polo players have their own horses that they then play a season.
Polo player Samir Suhag who is gearing up for the oncoming season, says, "The horses are expected to be quick around the corners like a soccer player, the speed, agility and maneuvering all go into it. Hence thoroughbreds that no more race but fast enough, are used .Mine are all thoroughbreds from stud farms in India".
The breeding scene in India, is what is keeping the action alive. One of the biggest stud farms is in Tohana and the most quality horses are known to be bred here that go on to clinch recognition internationally. Vikram Singh owner of Vikram Greenland stud farm has horses from USA, UK, Ireland and France and says by now he has the knack of recognising which horse has a long innings ahead. He has a full time veterinarian doctor on call. His youngest daughter Sasha Singh has just bagged a gold medal in under 12, at Equestrian in Germany. Giving full marks to her home bred horse she says, "Lodrino is taking me places!"