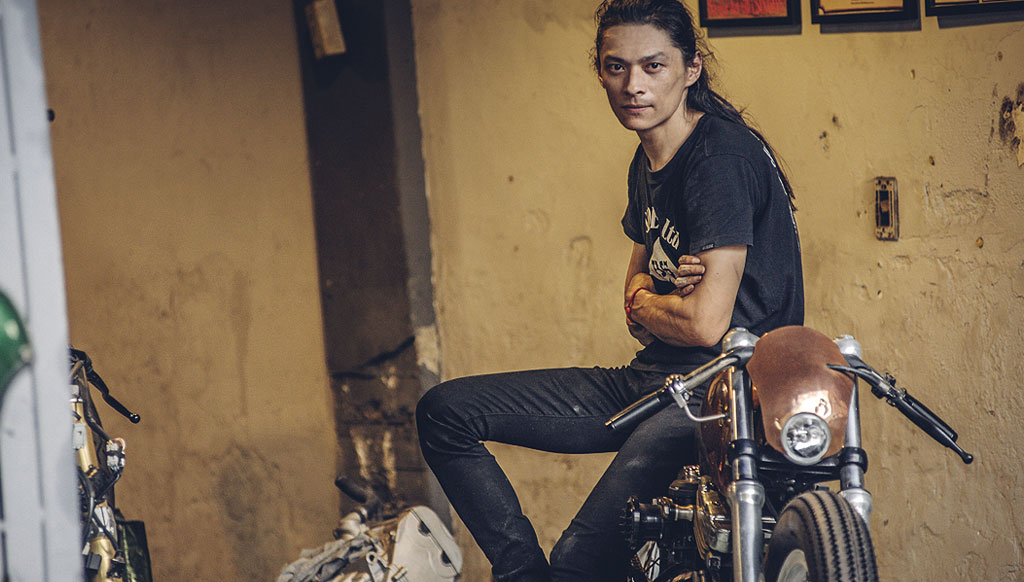 ONE HAND WONDER | Jen Qun Hong aka Queen, founder of Onehandmade, creates fabulous customized bikes with just one good hand
Meet Queen, the guy that creates masterpiece customized bikes with just one good hand, converting a tragedy into a saga of victory, making his single hand his USP
Onehandmade. That's what you call a masterpiece customized bike that springs from pure passion and is moulded into reality with the help of just a single good hand. Meet Jen Qun Hong aka Queen, the Taipei-based creator of fabulous customized bikes that leave you gasping for more. For Queen, the ultimate dream was to be a bike racer, for which he trained in a bike shop and opened his own small studio too, learning the ins and outs of motorcycles. But the car accident that severed his right arm nerve plexus leaving the arm paralysed, shattered his dream to bits. Jut 22 at the time, Queen found it difficult even to eat with his left hand, so handling bikes was out of the question. But his girlfriend—now wife—supported his dream throughout, telling him that her hands would be "his right hand." And so, undeterred, he slowly built upon his dream, finally opening a customizing studio in Taipei. The results are here for the world to see.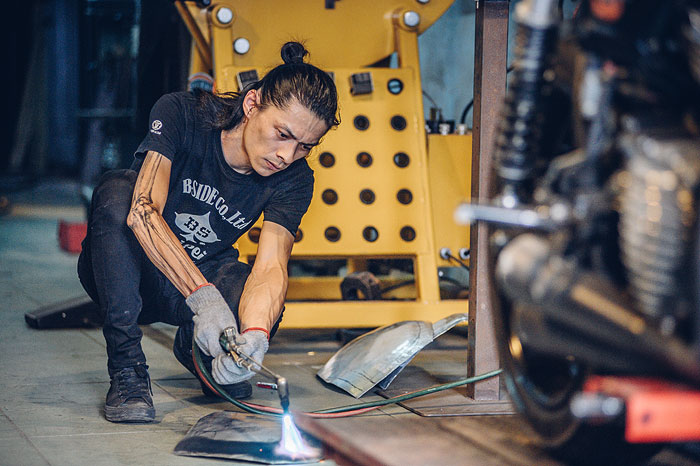 From BMW R Nine T to the Triumph Thruxton, he works on all kinds and creates drool-worthy pieces. The Super Ten, The R Nine T Paranoia and the quirky Snickers Super 7 are excellent examples of his craft. From entirely handmade aluminium bodies and customized fuel tank to bespoke seat, headlight assembly, exhaust system and tailsection, Queen does it all himself. And no, he doesn't make a design on paper first, but works straight from the designs churning in his mind— redoing and rebuilding the entire model until it is perfect.
He now finds it easier to move his right arm, even riding bikes with his son. What's more, he flaunts his now-tattooed right arm with aplomb making it his USP— talk about passion and precision with panache! And that is why when you come to Queen, you get a masterpiece that isn't just handmade. It's One-hand made.
The Luxe Café: How did the label Onehandmade come into being? Please tell us about your life-altering accident, too.
A1: The name "Onehandmade" was derived from my own situation. My right arm became paralyzed because of a car accident about ten years ago. The surgery and rehabilitation only helped a little, and I could only work by my left arm after the accident. So I changed my shop's name to "Onehandmade", which means working by a single hand, instead of emphasizing "handmade".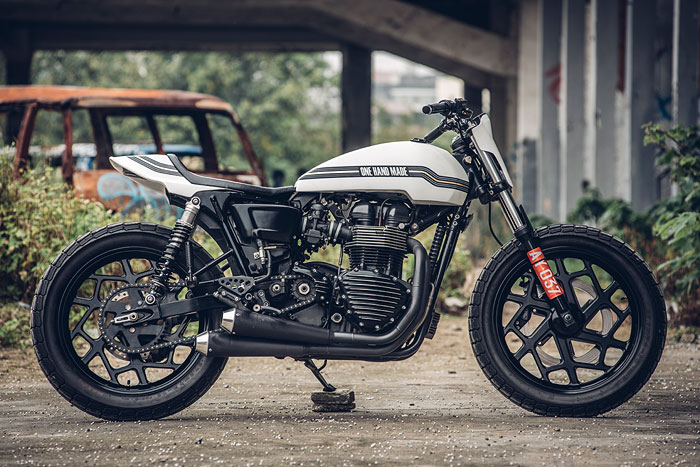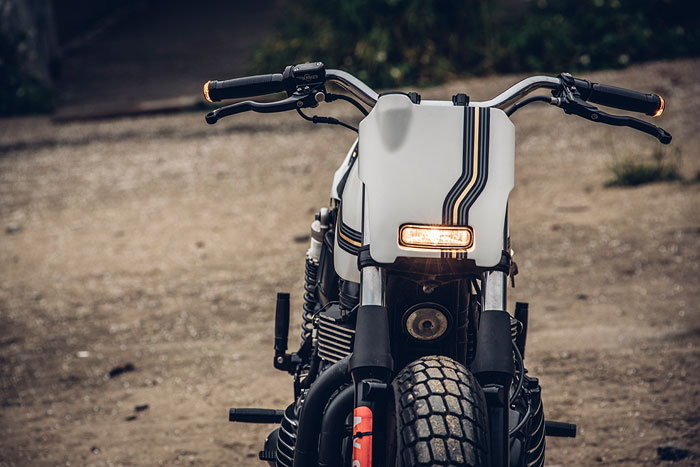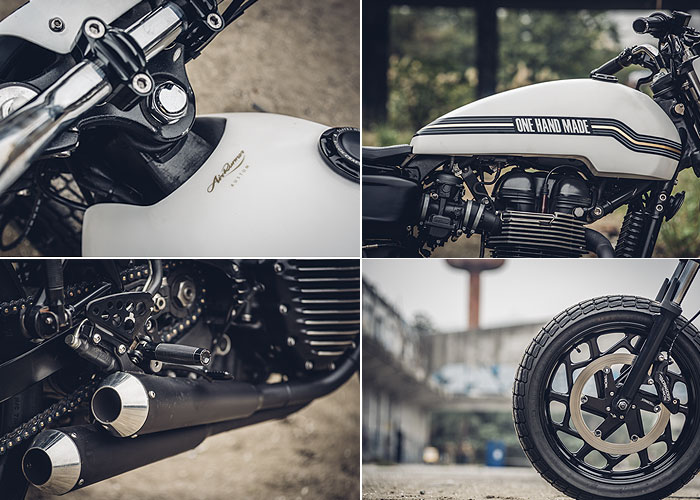 Are there specific kinds of motorcycles that are customised by Onehandmade?
I do not focus on a single style in customizing bikes. Anything that is fun or interesting would attract me. What I care about most is the completion of my work. Every piece should be of a high quality as if it was made by the original factory, instead of looking like a kit vehicle.
What are clients looking for when they approach you for customisation?
Normally, my clients are not sure what exactly they are looking for when they come to me. So I introduce some common styles to them. Some of the clients I have had were special. They simply wanted to possess a bike that I made and allow me to express whatever I wanted on their bikes.

"Every piece should be as if it was made by the original factory"

What changes do you usually make in your work?
I usually start by deciding the main style of the bike. There is a general orientation in styling bikes, and it's not easy to create a brand new style. I would add some special concepts or details based on the general thing, or even mix two or more different styles on the bike to make it more fun. What I care about the most is that the owners are happy to have this bike, and that I enjoyed every second of customizing this bike. It doesn't matter what other people think or say. And I will never work on something I don't like, even though it might be loved by the whole world. Another thing is that I never criticize others' works on the Internet or in person. Their works might not flatter me, but they did work hard to complete the bikes that they like.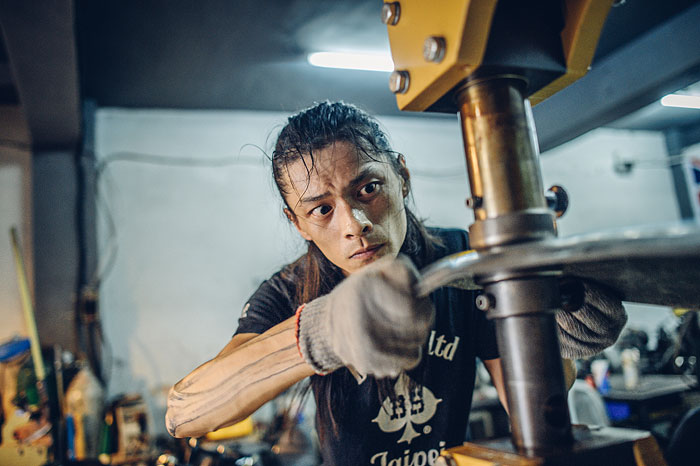 What are the prices of these bikes?
The price depends on the client's budget. The pieces and the customized parts they pick also affect the price. The R Nine T Paranoia, for instance, went for $18750.

I will never work on something I don't like, even though it might be loved by the whole world

Your love for candy bars helped customize a BMW R Nine T into the Snickers-inspired Super 7! Tell us more about that design.
I actually came up with the SNICKERS plan a long time ago. I like SNICKERS a lot, and the brown color on the package of the chocolate bar also seemed fit for the surface of a bike. I decided to make it happen. The client left me to my own devices, and I have already tried the Cafe Racer style on this type of bike. I challenged myself by "Scrambler", and the color of chocolate goes perfectly with it. That's how Snickers Super 7 came into being.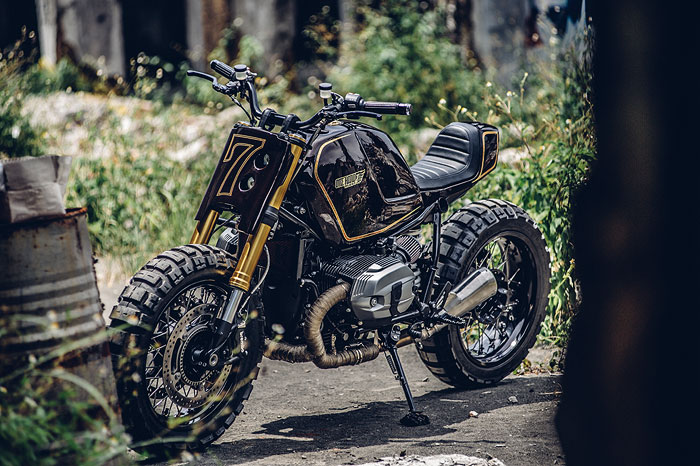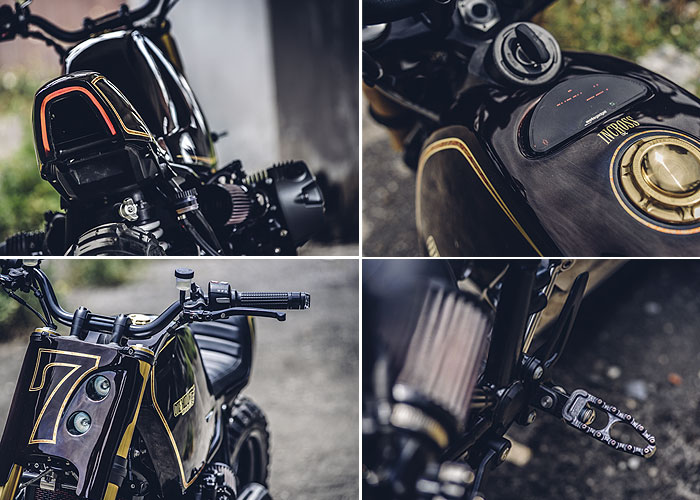 Which are your favourite works of craftsmanship till date?
I put in great effort in designing and customizing every bike. So I cherish every one of them.

I never criticize others' works on the Internet or in person. They did work hard

Globally, where do most of your clients come from?
Most of my clients are from Taiwan. And my works have been highly inquired about overseas. However, I don't have many clients from abroad yet. This may also be the result of high taxes in Taiwan and the problems in delivering.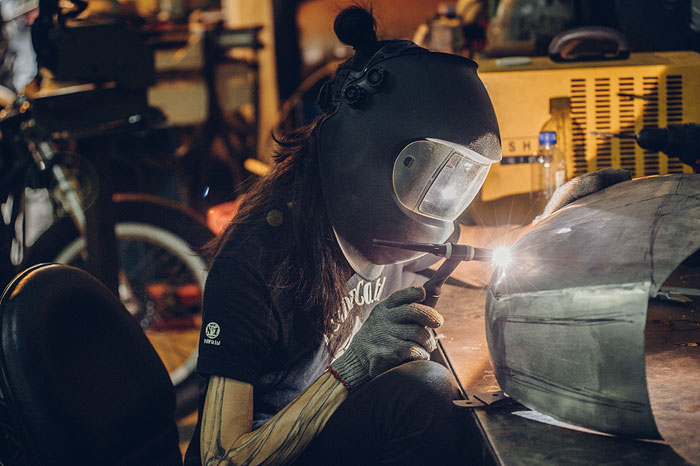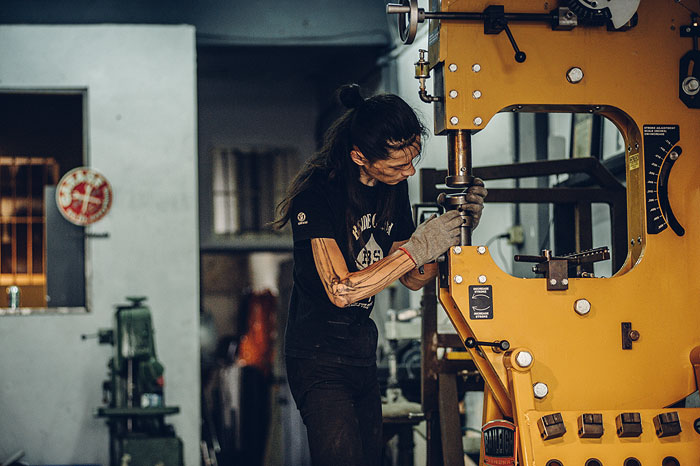 Have you had an Indian client yet? Any plans for reaching out to the Indian motorbike aficionado?
I don't have any clients from India so far. The main reason might be the difficulties in delivering the bikes overseas. I don't have specific plans for India or any other country yet. However, I would be really glad if anyone from abroad is interested in my work, or wants me to customize bikes for him.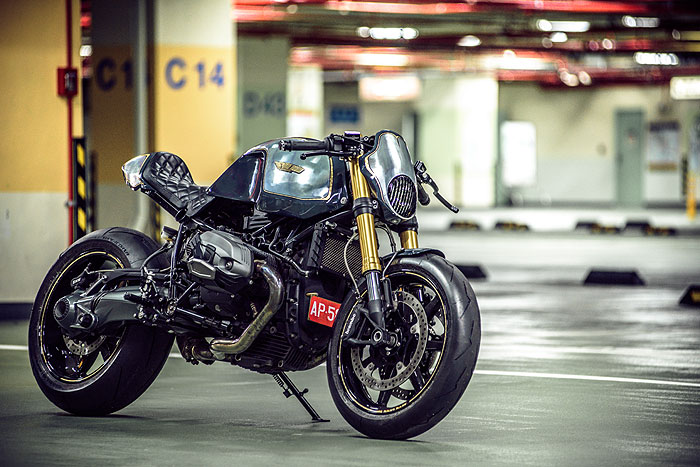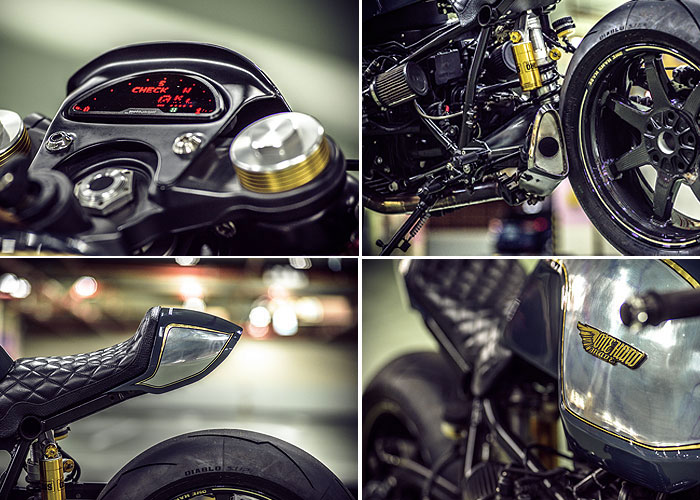 What are your plans for expanding the label?
Right now, I have a mass production plan of customized kits in progress. When I gain more recognition in the global market, I will start working on expanding my brand.