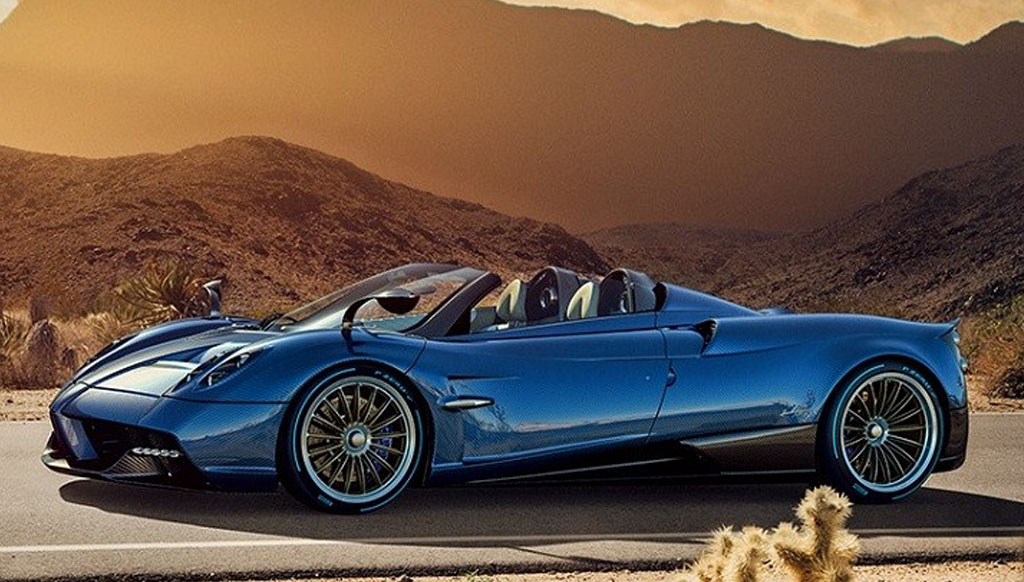 ROAD DEMON | The 754bhp 'carbotanium' dazzler defies convention by weighing 80kg less than its hard-topped counterpart
Pagani has created the open-top Huayra convertible that weighs 80 kg lighter than its coupe version and commands 764 bhp, greater than the coupe by 44 horses. Only 100 of these roadsters are being produced—and they've all
already been claimed
The Pagani Huayra convertible version is here to blow your minds away. Traditionally, convertible versions of sports cars are heavier and slower than their fixed-roof counterparts. But Pagani has broken with tradition and created a roadster that is both lighter and more powerful than its coupe version.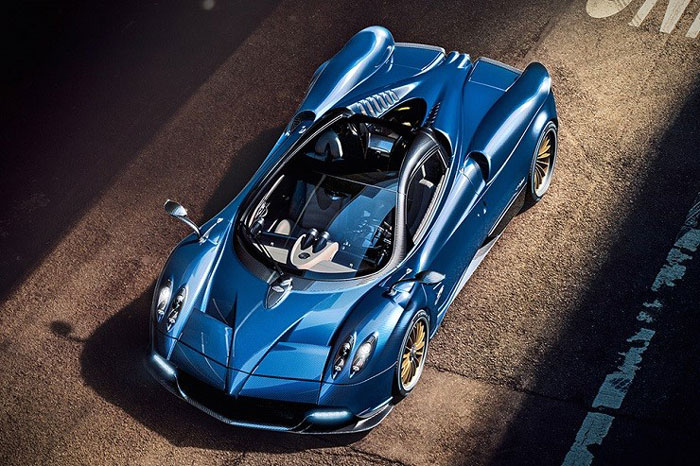 The Convertible boasts of the Mercedes-AMG twin-turbocharged V12 that makes 764 horsepower and 738 lb-ft of torque. The hardtop can match the torque number, but falls short on power by 44 horses. The use of a lighter gearbox and suspension system, an ultra-stiff 'Carbo-Triax' monocoque, and the brand's patented 'carbotanium' bodywork make for a 1,280kg dry weight, an impressive 80kg less than the coupé.
The subtle aesthetic changes, such as the flared rear headlights, and elongated nose, have added to the 2.3m-euro hypercar's menace. The radical blue-tinted bodywork, made out of titanium woven with carbon fiber, also features some nifty gills where the cover leads up to the seat hoops, plus wider wheel arches versus the Coupe. The biggest change, though, is the open roof, which can be filled by either a carbon fiber and glass roof, or a fabric one that can be stowed inside the car when not in use.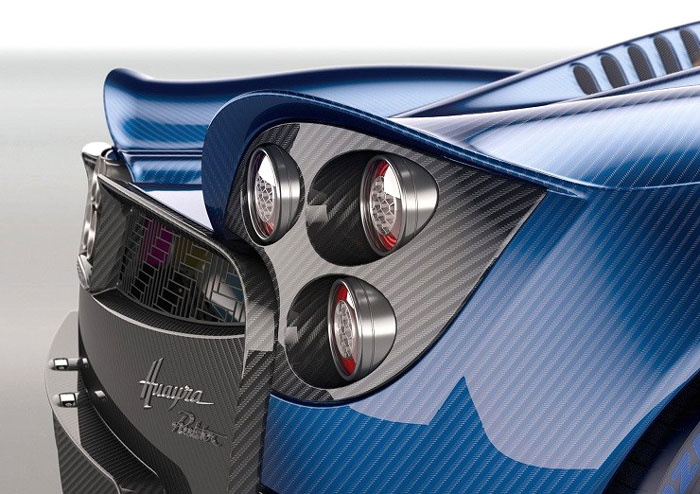 The roadster's four flaps produce maximum downforce at any speed, and coupled with the active front suspension and a five-mode stability control system, help keep the rocket firmly to the ground. The only possible downside to this dream machine is that Pagani is making only 100 of these sleek roadsters. And although the hardtop's 'Gullwings' have been replaced by conventional side-opening doors, nobody's complaining—because all 100 of these mean machines have already been claimed.