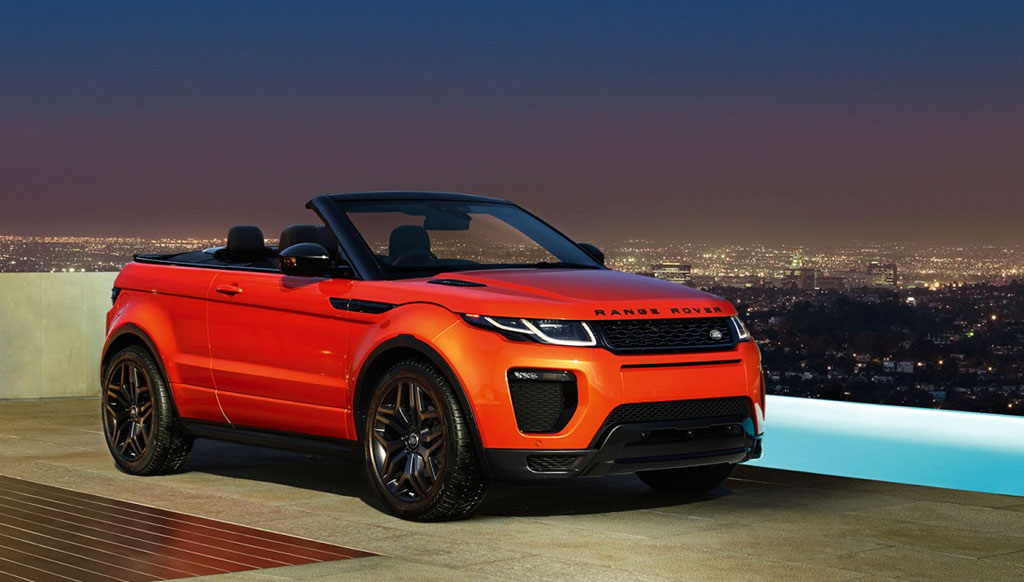 INNOVATION DRIVEN | Steer the wheels to map undiscovered terrains
The excitement infinite lies beneath an adventurous ride. And one fleet of cars, the Range Rover is considered no stranger, the world over for driving neatly yet sophisticatedly into subterranean steeps, humps and cuts
Recently unveiled, the world's first luxury compact SUV convertible, Range Rover Evoque symbolises refinement, luxury and creative design. Due to hit roads in spring 2016, the Range Rover Evoque's capability, performance and comfort is tested to Land Rover's rigorous standards. This convertible SUV has a four-cylinder engine that offers 240 hp and a nine-speed automatic transmission. It can accommodate four passengers and includes a spacious trunk and a neat ski hatch for hitting the slopes.
This convertible offers some new technology in the car, starting with the latest InControl Touch Pro system with super-wide 10.2-inch touchscreen and 3G internet connectivity. The Evoque convertible can also cope with 45-degree gradients and 35-degree tilts, and wade through water 500mm deep. The rising beltline gives it distinctiveness, while helping to disguise the hood mechanism and allowing decent boot space.
Range Rover has also come up with a unique underground testing film, which was shot forty metres below the streets in front of the Central Saint Martins, Granary Square, Kings Cross in London. Murray Dietsch, Director of Land Rover Programmes said, "The tunnels are still under construction, so we had a unique opportunity to explore the vehicle's all-terrain ability in unchartered territory."
The short film begins with the highly-capable convertible being lowered by a crane into the 26-mile (42km), 6.2 meters diameter of crossrail tunnels for a development test. Engineers were allowed the opportunity to drive the new Evoque Convertible with its roof lowered in complete privacy.
Priced at $50,000, Evoque luxury credentials boasts of leather seats on all models and personalisation options such as ability to inscribe names on the treadplates. This much awaited car signals a new dawn for luxury SUVs.