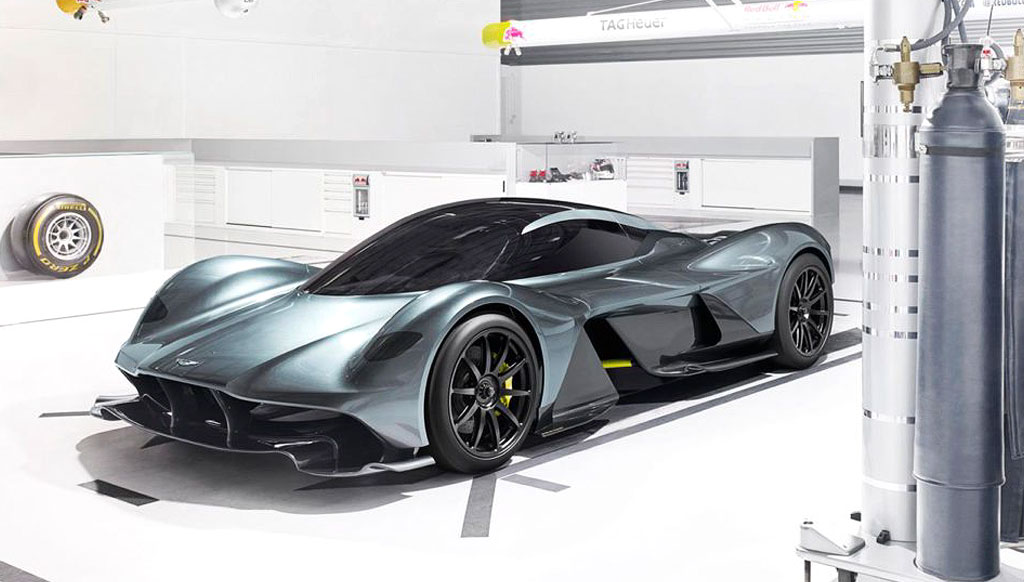 The AM-RB 001 will be a road going car with the capability of being raced to extreme limits on the track
If you have a penchant for supercars that could possibly belong to Star Wars, you'll love this collaboration between Aston Martin and Red Bull
Aston Martin recently revealed their most ambitious car yet, the AM-RB 001 hypercar, created in collaboration with Red Bull. Yes, we know that's a robotic name for a car that looks spectacularly alluring, but quell your fears for this is just a working name, and the final one would be more conducive to "rolling off the tongue."
The AM-RB 001 will be a road going car that has the capability of being raced to extreme limits on the track. While there's no word on the specifics of just how fast it will be able to go on a track, what is known is that it will house a naturally aspirated V12 engine and have a 1:1 power-to-weight ratio. To make the ratio possible, they've installed a massive engine into a car built entirely around a carbon fiber structure, making the shell of the car as light as can be. As for its transmission, Aston Martin notes that it's a brand new one designed by Red Bull Advanced Technologies and Adrian Newey, Red Bull Racing's Chief Technical Officer and the world's most successful F1 designer. The new suspension of the car was also designed with Newey's help.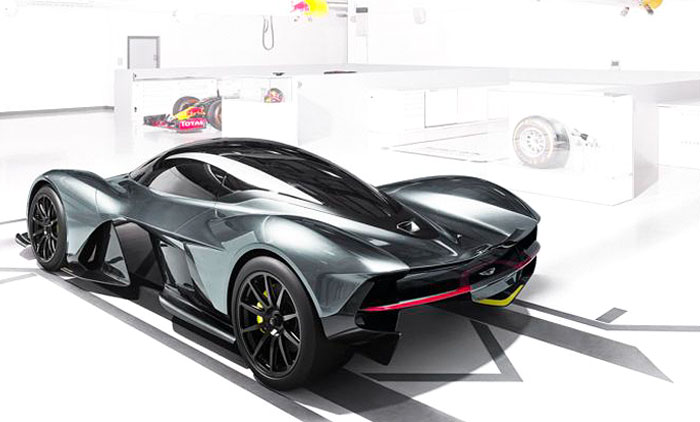 Adrian Newey reportedly declared it his long-harboured desire to design a road car. "The formation of Red Bull Advanced Technologies brought me a step closer to realising that ambition, but I believed we should work with an automotive manufacturer. Aston Martin was at the top of my list. I knew Red Bull Racing had the ability to handle the pure performance aspects, but Aston Martin's experience of making beautiful, fast and comfortable GT cars is of great benefit to the project. I've always been adamant that the AM-RB 001 should be a true road car that's also capable of extreme performance on track, and this means it really has to be a car of two characters."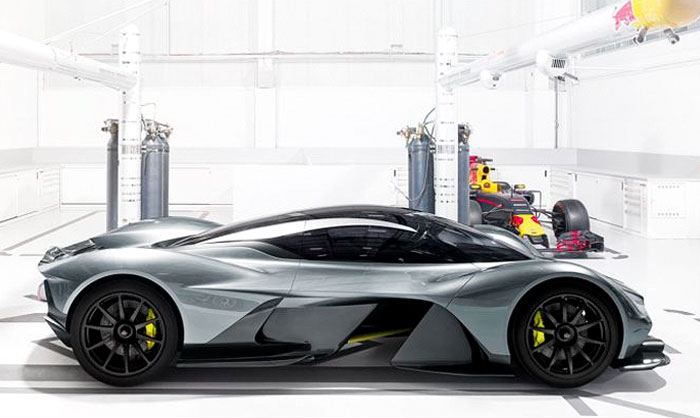 Only 99-150 examples of this extremely limited edition supercar will ever be produced, including the prototypes and 25 track-only examples. In the Facebook Live unveiling of the car, it was noted that it would be priced between £2-3 million. But even with all the moolah at your disposal, you'd still have to wait till 2018 to get your hands on it —that's when Aston Martin will start delivering the goods. Oh well, all good things to those who wait!