SUIT YOUR STYLE | Identify the problem areas and then choose a right swimwear for your body type. Photo by CarmenMarcValvo.com
This season, flaunt your sexiness with these iconic swimsuits that flatter a range of curves, including yours
This is the season for beaches and cruises, for poolside events—and for swimsuit agony. While every body type comes with its flaws and challenges, Indian women face very specific issues while hunting for great-looking swimwear. So, how do you make the most of this season and avoid a cringe-worthy faux pas?
New Delhi-based designer Rina Dhaka, a favoured name in Bollywood for swimwear, feels that choosing and wearing a swimsuit is a challenging task for Indian women. "The pressures of body image make many of them shy away from the category altogether," she told The Luxe Café.
Flipping through sultry summer catalogues, featuring frustratingly toned and proportionate models may simply drive you to bundle yourself into some frumpy number. But don't lose heart. While there is no need to follow the trends blindly, there are some great styles out there, which will flatter your natural curves and address the problem areas.
Popular designer duo Shivan & Narresh, who rose to fame with their exclusive label for designer swimwear for Indian women and their latest innovation, a bikini sari, suggest identifying the main problem area and then counteracting it with colours or cuts. And here's how you can do it.
But good news first: the one-piece swim tank is back with a splash. This 'little black dress' of swimsuits has taken on a new avatar in American designer Carmen Marc Valvo's version with net panelling and a deep back. New York fashion stylist Lisa Marie Fernandez banks on the season's sporty trend, with a bold zipper in front reminiscent of scuba gear. Her suits are created out of neoprene, a fabric that flatters a variety of body types by pushing everything into the right place without padding or underwire.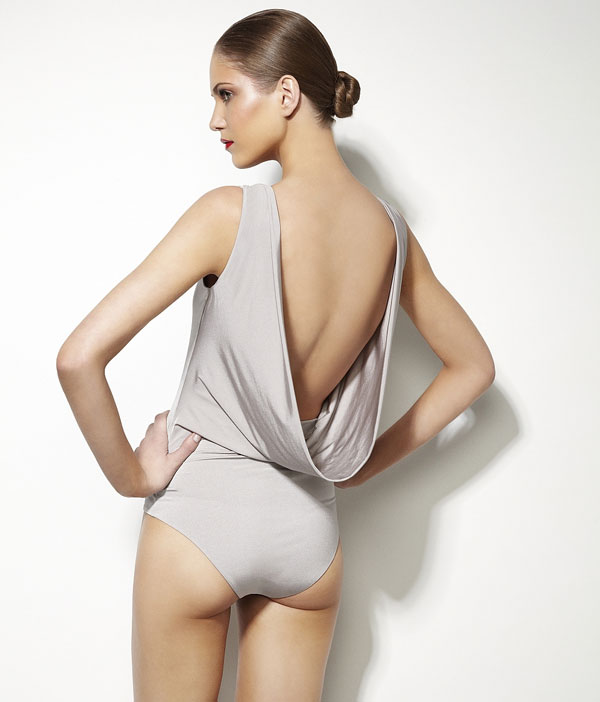 New York-based RTW and lingerie brand Araks offers the silhouette in unusual solids and clever colour-blocking. Roksanda Ilincic, a Serbian fashion designer based in London, has worked with tonal horizontal panels to create interesting proportions. A lot of Indian women have larger cup sizes—so go for styles that offer sufficient bust support, and keep the focus right there if you want to draw attention away from the hips.
On the other hand, if you would like to minimize the bust area and focus on a slimmer hip area, work with crossover and halter styles. Go for a side-drape piece by Brazilian luxury swimsuit brand Clube Bossa or a minimalist halter by Paris-based fashion designer Rick Owens.

To conceal a little tummy fat, go for a style which is gently ruched at the waist, with plenty of inner support.

Tropical prints are almost a classic when it comes to swimwear. Hawaiian, floral and beach-inspired prints have been reinterpreted this season with a very eighties feel. Miu Miu has recreated the retro chic in gentle florals. All over photoprints with placement detail make a great impact, drawing attention to the picture. These look perfect in classic maillot (one-piece) silhouettes with maximum coverage.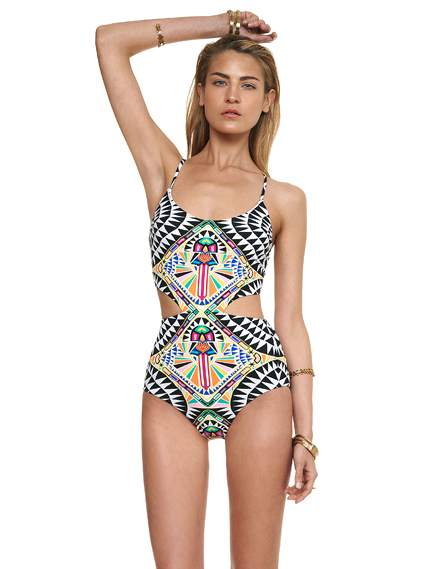 A more eclectic take on prints draws on a medley of inspirations. Floral prints and paisleys playfully jostle for space with tribal and animal prints. Gottex Swim, the iconic swimwear brand established in 1956, has engineered its prints to visually slim down hips with its inverted triangle placement. NY-based fashion designer Mara Hoffman's kaleidoscopic prints also address this trend in lively geometric tessellations.
Lace, sheer panels, macramé and crochet create flattering feminine details, such as waist cutouts that can create curves or sheer shoulders. Christopher Kane, Alexander Wang and Mikoh have all worked with variations of this treatment. If you are fond of bling, such as metal buckles or beads, avoid styles that bring the hardware in contact with your skin, as they can get hot in the sun, causing discomfort.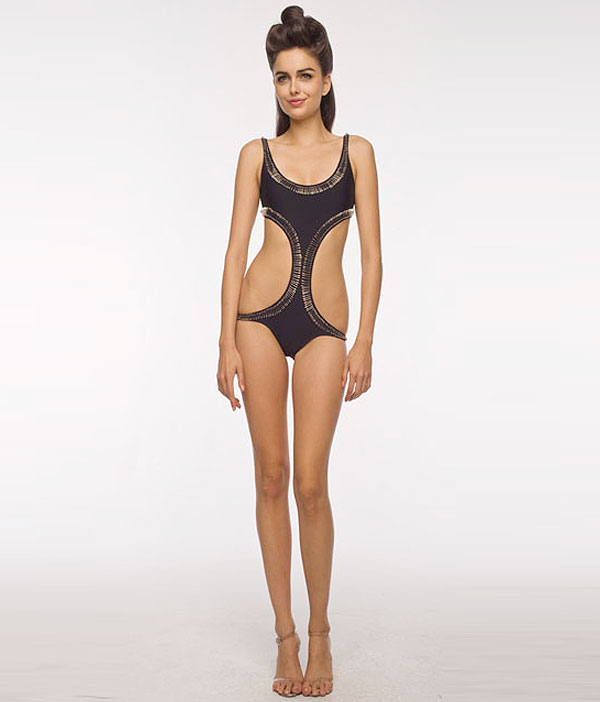 To conceal a little tummy fat, go for a style which is gently ruched at the waist, with plenty of inner support. Norma Kamali, the NY-based fashion designer best known for her 'sleeping bag' coat, has particularly worked with this detail, reminiscent of the 1920s Jean Patou style.

Avoid a colour that is similar to your skin tone—contrast is the key. Jewel tones are a safe bet for most skin tones, as is black. Work carefully with neutrals and pastels, especially if you have a light skin tone.


Besides body type, skin colour plays an important role in your choice of swimwear. Here, we are at an advantage, as most of the available styles are created keeping in mind a tanned body. However, work with well-tried colour choices, especially while shopping online.
However, in case you are in a mood to pamper yourself and get an exclusive style, Shivan and Narresh would be more than happy to outfit you with bespoke swimwear of your choice, be it a subtle style or a more dressy style for a honeymoon cruise.