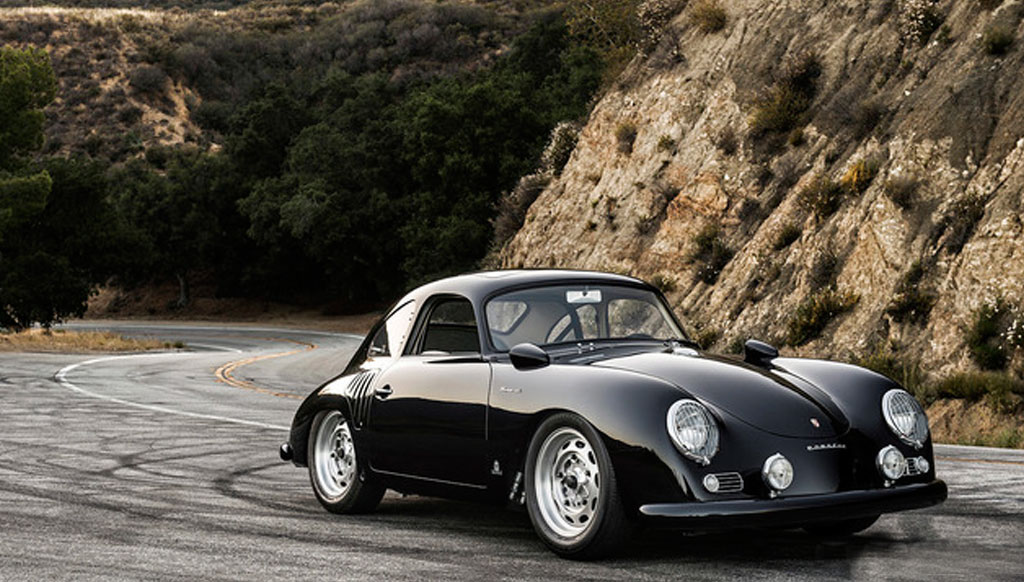 REBIRTH | The Emory Outlaws and Specials are to a 356 what Singer is to a 911—a retro-mod that infuses high-shot modernism under the classic-beauty
The numero uno sports car by Ferdinand Porsche metamorphoses into an Emory Special—contemporary swish speedster with the classic design and spirit intact: a retro-mod to take your breath away. Behold the Midas touch that creates the most coveted trophy for auto aficionados
The Porsche 356 is the first real sports car built by Ferdinand 'Ferry' Porsche and has a special corner reserved for itself in the heart of every automobile enthusiast. The simple bug-eyed design and the clean lines of the lightweight, nimble rear-engine rear-wheel-drive has a huge fan following. The 356 is now a highly regarded collector car and toying with it is certainly not a good idea unless your family name reads Emory: if you're the owner of an Emory-toyed Porsche, congratulations, you've done yourself proud.
The Emory Outlaws and Specials are to a 356 what Singer is to a 911 – a retro-mod that not only makes the car look as beautiful as ever, but also makes it run like a souped up racer. An Emory Outlaw is a race or rally-inspired 356 which began life as a factory steel-bodied car in Germany. All Outlaws benefit from bare-metal, rotisserie restoration with the goal of improved handling, styling and drivability, frequently far beyond the performance specifications of even Porsche's competition cars from the era. While the body retains its stock appearance, the Outlaw receives changes such as deleted, smoothed or GT bumpers; louvered deck lid; through-the-hood fuel filler; driving/fog lamps; bonnet straps; racing mirrors and more. Billet alloy wheels in a few styles and many finishes combined with performance tires round out the appearance package. Outlaws can be coupes or open cars according to a customer's preference.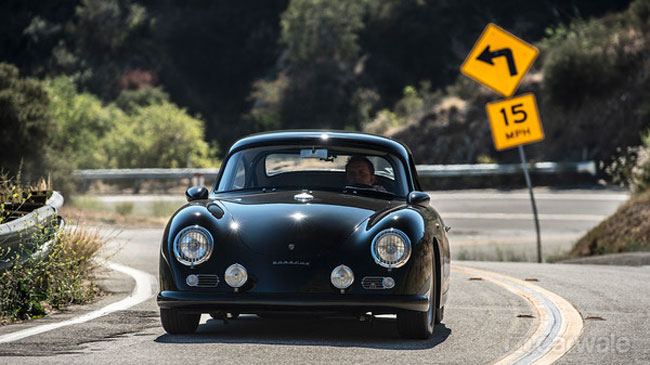 Like the Emory Outlaw, a Special began life as a Porsche factory-built steel production car which undergoes a painstaking, bare-metal, rotisserie restoration/modification. The design language used during its rebirth is a reinterpretation of Porsche's classic design aesthetic, artistically blended with styling cues from factory competition cars, period coachbuilders and original concepts. Mechanical appointments include a 200+ HP engine, modern disc brakes and Porsche 911 suspension mated to an intelligently stiffened chassis — all yielding an under-2,000-lb vintage car with a power-to-weight ratio akin to a modern super car. This is a nimble, racy car for the street
It takes 18-months to build an Emory with the kind of detailing done upon the car both mechanical and aesthetic. One look at it and you know why. The aerodynamic fender-mounted mirrors, the custom built front bumper, the caged vintage headlamps, the old-school fog lamps just blend into the design.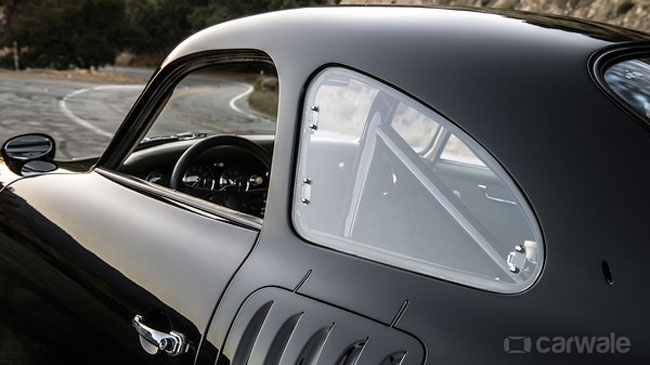 The shark-like gills on the side to facilitate cooling of the rear-mounted engine and the safety roll-cage peeping out of the bolted glass panels scream performance. It gets a 2.4-litre 185bhp flat-four engine carved out of the air-cooled 3.6-litre six cylinder engine from the 964 along with Weber IDA carburettors, Carrera-style dry sump and custom intake/ exhaust manifolds. It is quite modern under the skin—new steering, independent front and rear suspension plus sway bars, a 911-sourced 4-speed manual gearbox and RWD nirvana. While holding on to the charm of the minimalist yesteryear cabin, safety bits like seat-belts and a roll-cage have been aesthetically introduced.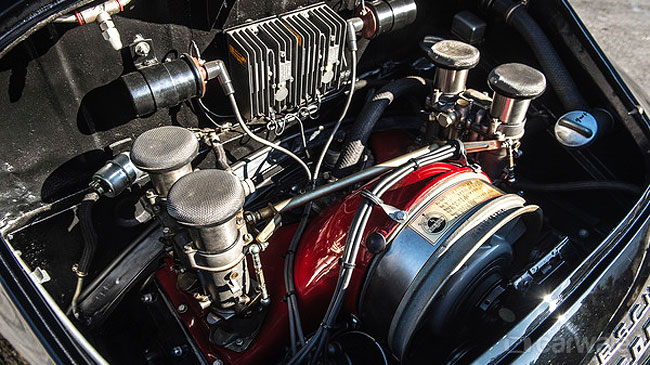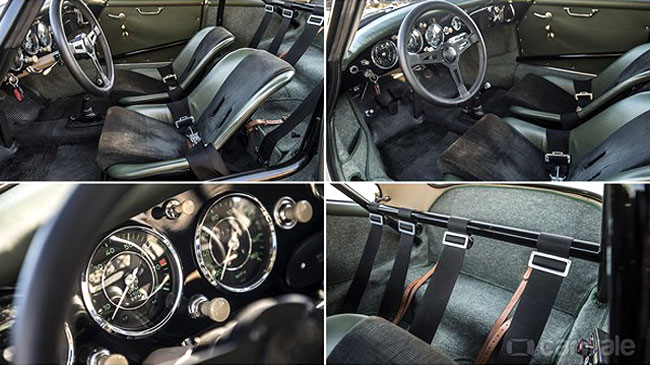 The 356 is a piece of automotive history and Emory has not only preserved its soul but also has made it much more appealing and contemporary. To be the proud owner of an Emory classic, you'd have to shell out a pretty sum of at least Rs 5 crore in India (2.5 crore in the US). But that's pretty much what a trophy like this deserves.