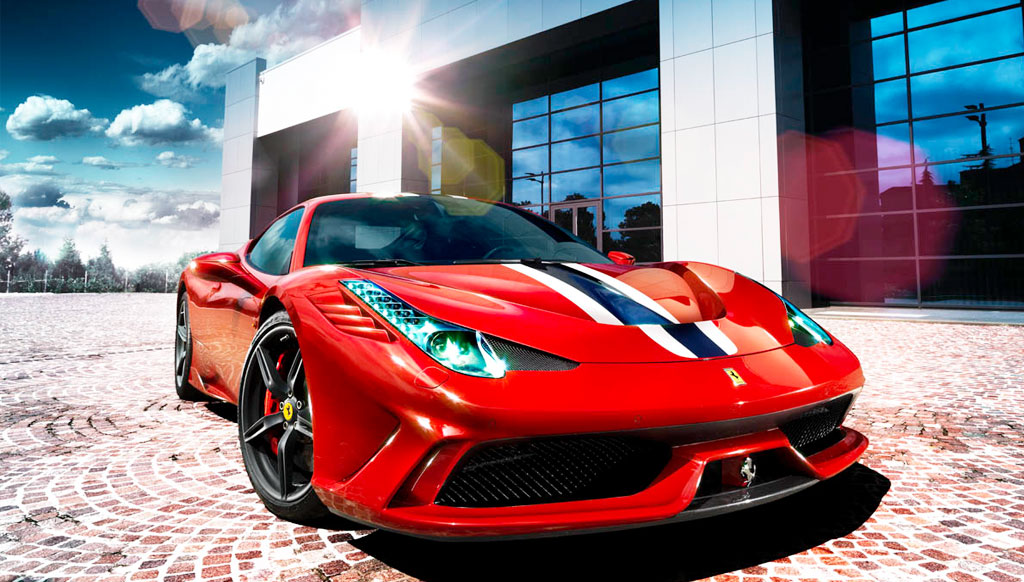 ATHELETE AND AESTHETE | Günther Raupp is the man who can rightly be credited to having taken automotive photography to a whole new level
Inside the mind of the man who made a living out of photographing some of the finest cars in the world
In an exclusive interview with The Luxe Café, Günther Raupp, who is one of the most sought-after automobile photographers in Europe and the US, talks about his passion for shooting Ferraris. Not many artists have lassoed the Prancing Horse the way Raupp has. And why not? As a young freelancer, he achieved his dream of buying a Dino 246 Spider and in 1984 began to photograph and produce his own Ferrari calendar. Enzo Ferrari lauded Raupp on his first edition. His unique photographic style has impressed famous Ferrari collectors across the world. After the last exhibition premiere at the Ferrari Museum's "Galleria Ferrari" in Maranello, the "Haus der Wirtschaft" in Stuttgart became his next venue. Valencia, Basel and the Unesco World Heritage Site Ironworks, Voelklingen followed. Here's a sneak peek into Raupp's eclectic collection of the most exquisite Ferraris in the world. Only on The Luxe Café.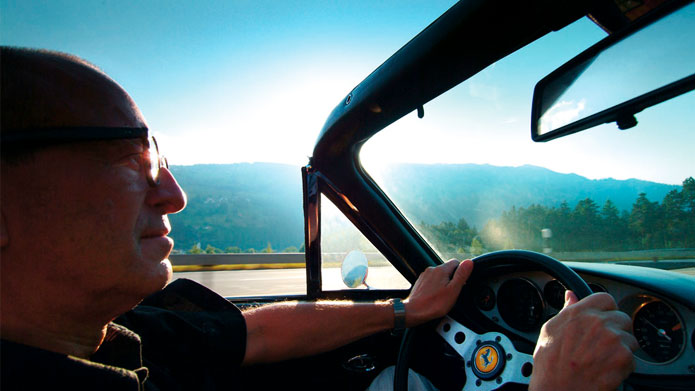 The Luxe Cafe: What happened to Stuttgart? A German in love with Italian cars! That's unheard of?
The top range of German cars is common here. My tax consultant, my lawyer, my doctor and many of my friends are driving Mercedes, Porsche or BMW. I fell in love for Ferrari when I was a boy of twelve. And when I grew up I realized my dream and bought a Ferrari Dino 246 Spider. I own the car now since 34 years.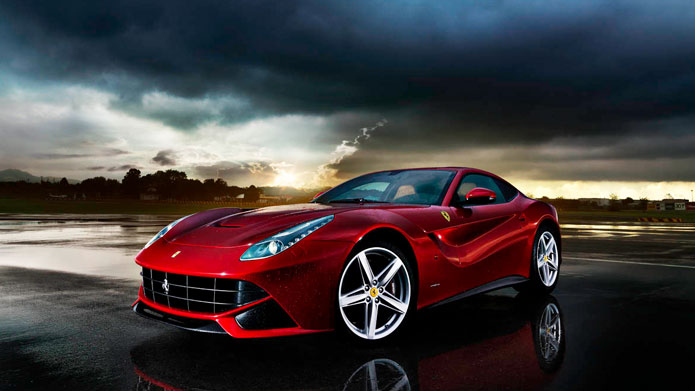 When did you start with photography? And, when did cars happen?
I am NOT a photographer, I studied fine art painting and the history of art at the State Academy of Art at Stuttgart/Germany. During the studies I experimented with film and audiovisual media. I had the chance for a spectacular multimedia project about Venice over eight months at the Staatsgalerie Stuttgart which is one of the most rewarded art museums in Germany. In those days I was 25. It was nothing else than logic that I then started my studio for professional communication and advertising. Which means that I came from art to film and then to photography. Then my first car clients came: FIAT, Porsche, Jaguar, Ford etc.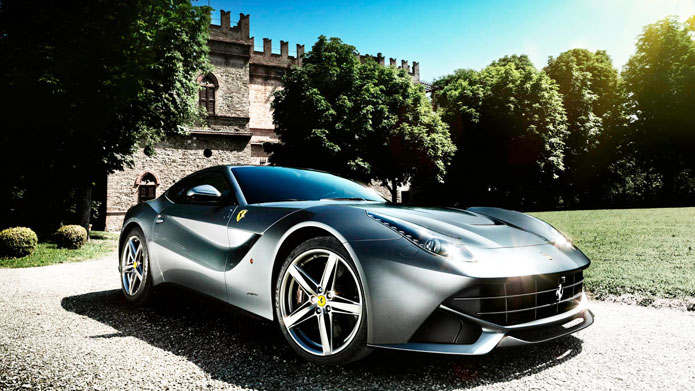 Why cars? Why not anything else, like women?
Cars, women? Cars are my passion. Women too. But you can't start a business with all of your passions.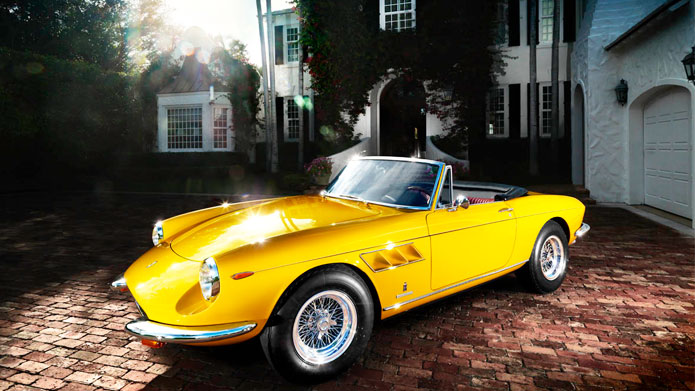 How hard is it? What are the challenges involved?
Cars are usually the top challenge in advertising. It's the leading industry and the creative results are in the centre of interest. To stay here over years means to define your own style and to develop yourself continuously.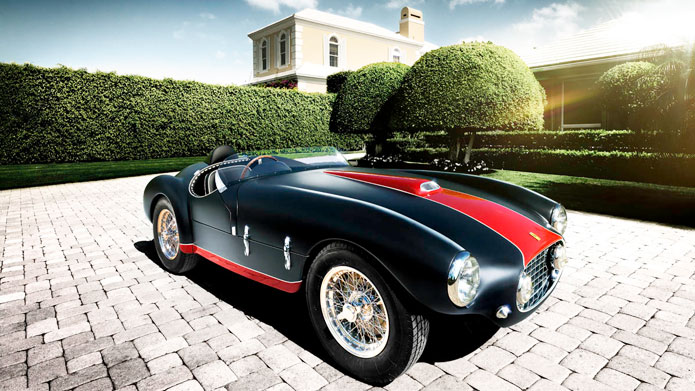 What have been your toughest assignment yet?
My first shooting some years ago for Peugeot/England. I was for a production in Spain and the art director came down from London to Spain to give me the briefing for the coming Peugeot shooting. He knew my latest works very well. He presented me an image of the car and said he wants to get the Peugeot as a sophisticated, an ultimate seduction. "Think of it as with a black negligee." I said yes and he disappeared. I shot the Peugeot at a studio at London. It was for a huge billboard of 15 meter horizontal and hanging all over Great Britain. When I saw it I always had a smile on my lips when I remembered the briefing…
This question had to come up. What's the top three cars in your favourite list? Why?
Ferrari F12 because it's the optimum of power (740 hp) and comfort. Ferrari Dino 246 GTS because it's the all time icon of beauty, sound and italianità. Ford Focus RS because it's the rebel among the compact cars. It's entertaining, it's affordable and it polarizes.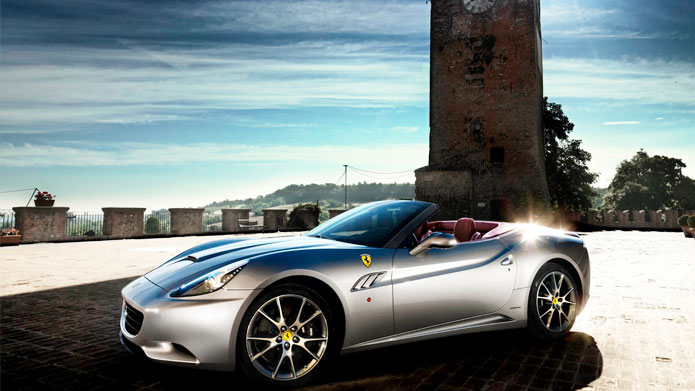 What do you think sets Ferrari apart from any other automobile brand?
The passion for racing and the Pininfarina style of their Gran Turismo cars in more than 64 years. Ferrari is based on the philosophy of its founder Enzo Ferrari and is the only car brand with a coherent, never interrupted history.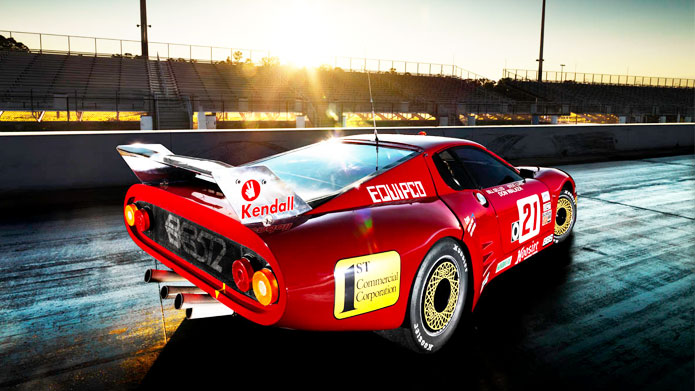 How does your equipment look like? What's your favorite lens?
It looks like my head. My creativity, my passion for better images and my self control are the software programs mostly used. My favorite lenses are my eyes.
If the game is on my digital Hasselblad or one of my Canons are used. My image style is based more on wide angle lenses. Which means 35 mm for the Hassi and any 20 – 30 mm for the Cans.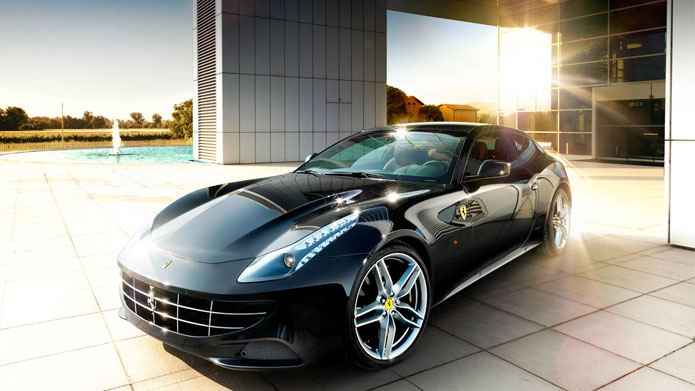 What is the one photography tool that you can't do without?
My hands. "An idea comes into reality when it has reached the hands."
No matter what happens in the digital post production – I love photography! I can't work without my flash equipment. Flashs in several configurations outdoor and on location. I constructed some by myself. And a whole collection of filters is always in my cases.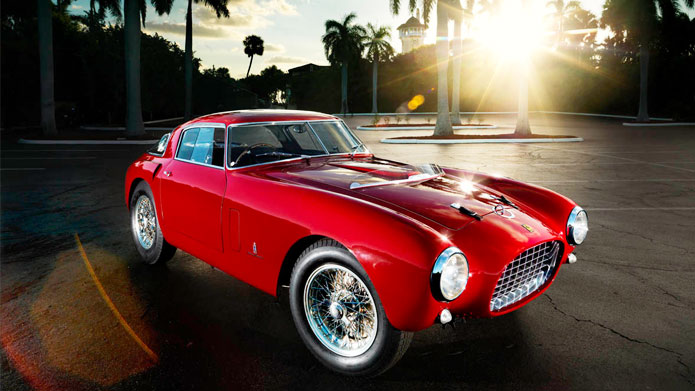 What do you intend to do with your skill afterwards?
For me there is no "afterwards"! Look, actually I'm on to shoot the 2016 Official Ferrari Calendar, the absolute dream-job. But good to know that this is the 32th Ferrari calendar I am shooting exclusively and in a consecutive never interrupted series! Living means designing, means passion, joy and responsibility. Living means giving fun and satisfaction. "Afterwards" is after the death.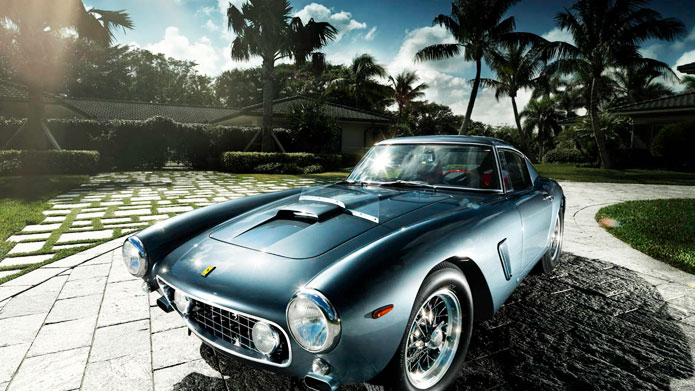 What do you drive?
Every day's car is my Ford Focus RS in crazy green. With this you either have friends or enemies – but nothing in between. Starting his engine makes every day a Sunday…  And the Ferrari Dino of course.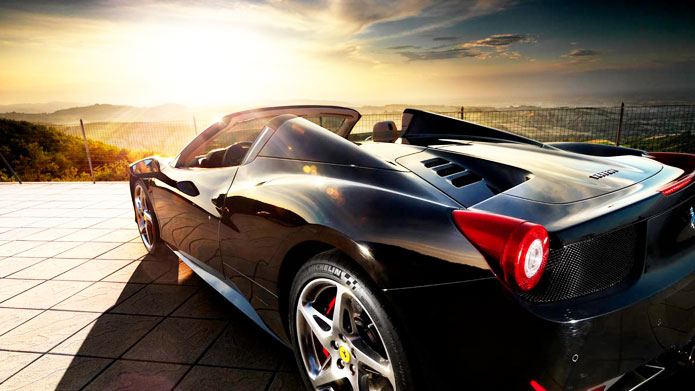 Tell us about some of your most interesting clients?
I could write a book about my clients but – lucky clients! – don't do it! Every partner is different, every challenge is special. And don't forget the cultural spectrum! I worked for months of life in America at Detroit, Chicago, Hollywood and Monterey. In England, Germany, Spain, Italy, Japan and the Philippines… Ferrari, Porsche, Audi, Jaguar, Volvo, Buick, Ford, General Motors, Toyota are among my clients.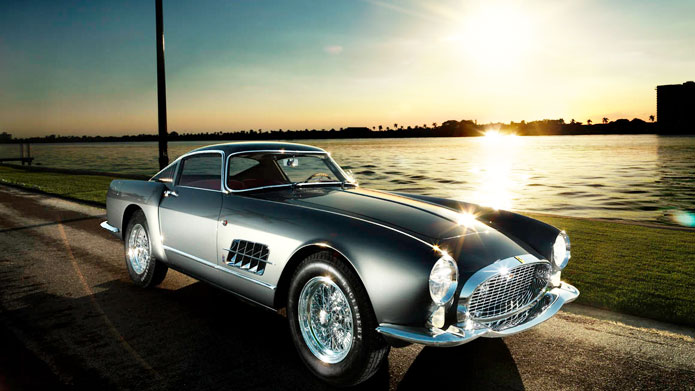 What are some of the most beautiful places you have travelled to?
The next will be the most beautiful!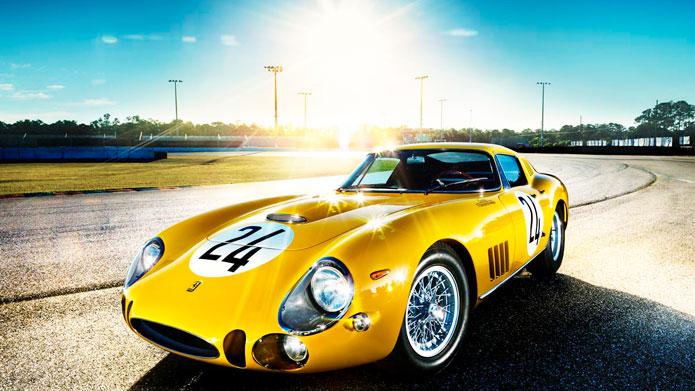 Have you ever come to India?
I was some years ago there and love the people, the culture and the country! Great dynamic!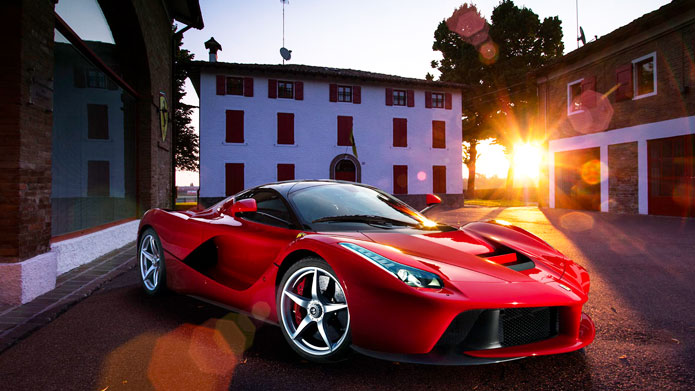 How does a day in the life of Gunther Raupp look like?
I start early at the atelier at 5 or 6 a.m. Most of the creative ideas are born in the early hours. When the world around has awaken there are to many phone calls, e-mails and meetings. I hate this. I love to be out on photo shootings because it's a total concentration on the task in front of you.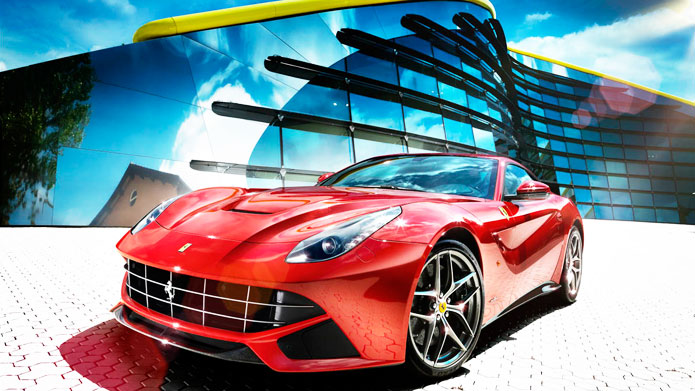 What is the last big risk you took?
I just finished a big book with more than 300 pages on the iconic Italian design house Pininfarina. It is the ultimate book and so is the title THE PININFARINA BOOK. I say risk because to overtake such a project is a big challenge. Ok, I published before at the same rewarded publishing house teNeues two books on my life-work for Ferrari. But to realize such a Pininfarina book under the limelight of the international design world is not only a hot deal – it is a huge work too. But just now the book had its world premiere and the press is tremendous.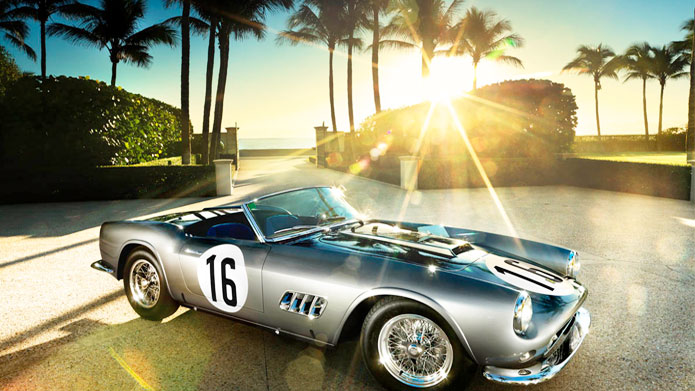 Do you think photography, especially automotive photography, is a career worth pursuing?
No. Because of a changing world people are needed who think and work universal, who are able to be creative in a wide field of communication arts.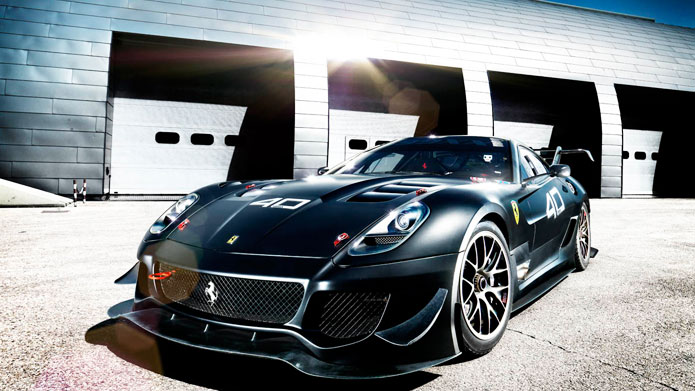 What drives you?
Love.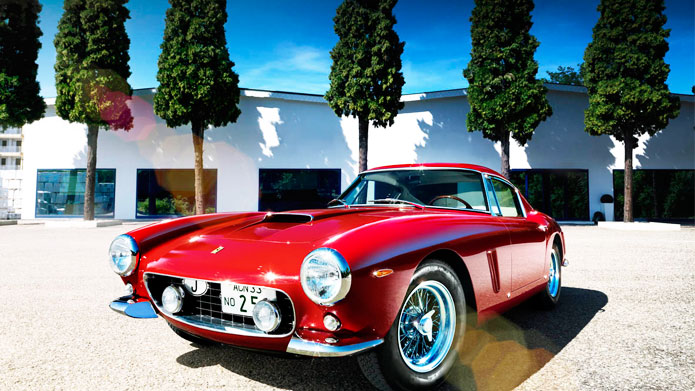 Any advice or tips for budding automotive photographers?
They have to know the cars.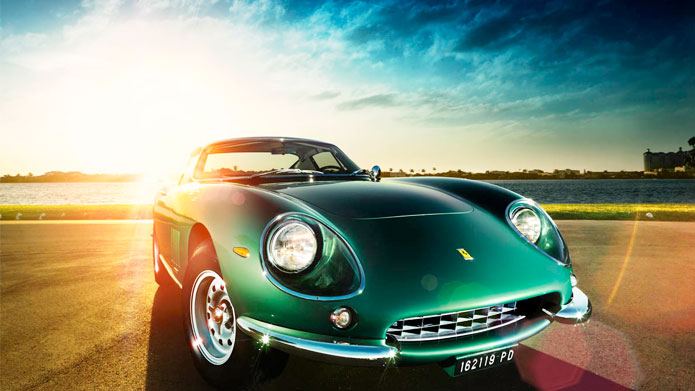 Describe the word 'luxury' in one sentence?
To have time.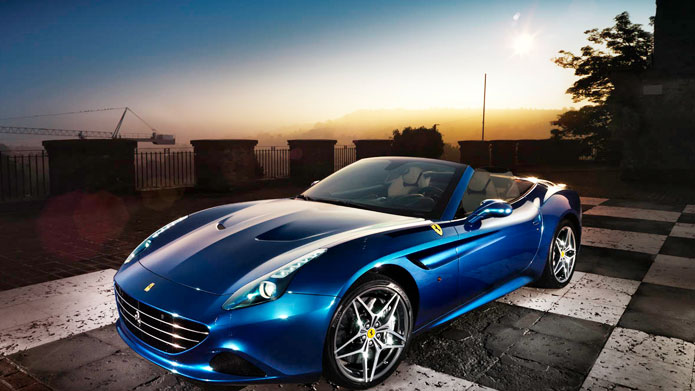 Collectors can also buy the photographs as valuable originals, created using an elaborate diaplex process in 120 x 120 cm format, and personally signed by Günther Raupp via www.raupp.com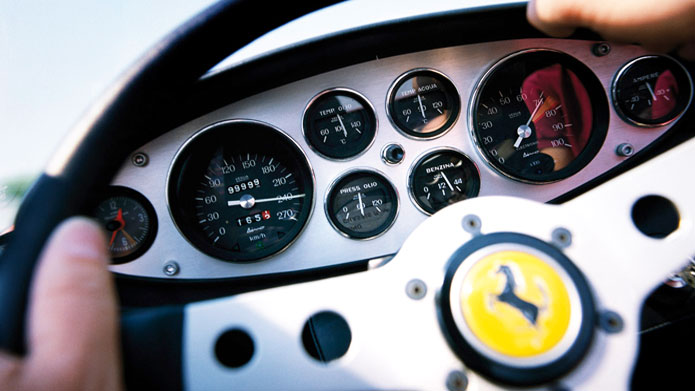 View Raupp's latest Ferrari book here