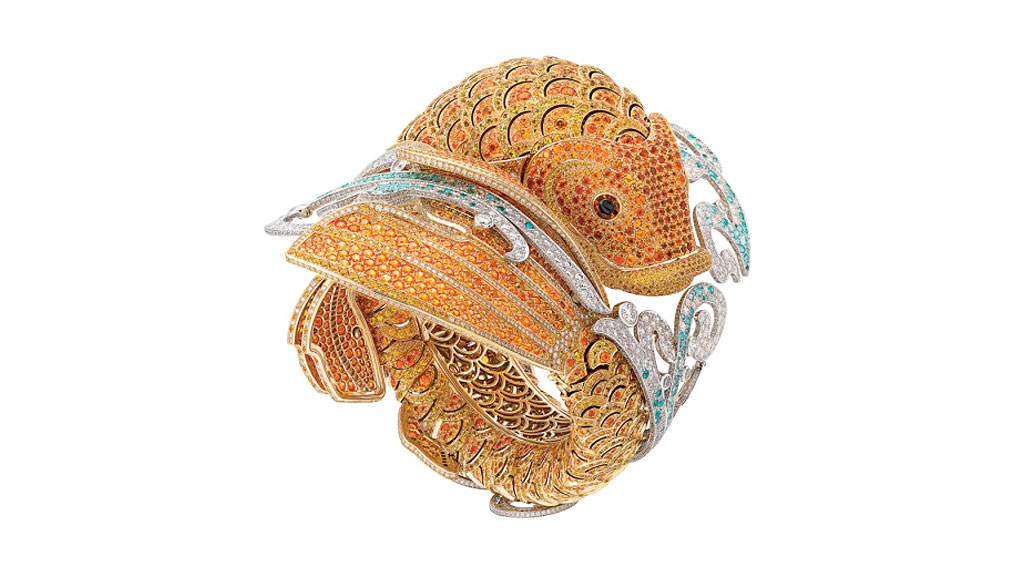 TIMELESS TIMEKEEPER | Set with 8,000 coloured stones, this fish wraps around your wrist and keeps time like a secret in its mouth
From the stables of Parisian jeweler Van Cleef and Arpels comes the Carpe Koï watch that would make you gape in wonder and delight
There's nothing more enthralling than a bit of fantasy on your wrist. A dash apart from traditional timepieces, Van Cleef and Arpels' latest offering is as intriguing as it is elegant. Known for its dazzlingly brilliant pieces, the Parisian jeweler has really amazed us this time.
The Carpe Koï—a one-of-a-kind fish-inspired sculpture that the Maison created last year—is an exquisite watch meant to be your poshest statement piece. You wouldn't even want to call it a watch-it's a work of art. Its charm and playfulness are simply unrivaled. The fish wraps itself round your wrist, and if you're wondering where on earth do you look to check the time, just peek inside the creature's mouth. Voila! There's your dial. But that's not all—a press on the fish's tail releases the bracelet's clasp.  So you really have a bit of magic on your wrist.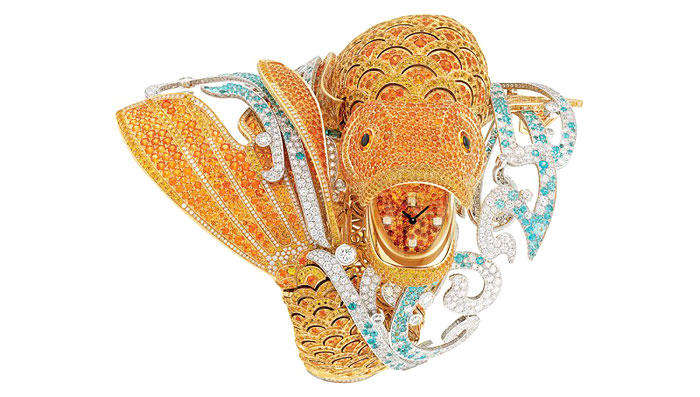 Here are some other fascinating facts about this splendid piece:
The Carpe Koï is set with 8,000 colored stones, including yellow sapphires, spessartite garnets, Paraíba-like tourmalines, and diamonds.
Creating the watch required 3,450 hours of labor.
The watch's design echoes that of the Carpe Koï ring in the brand's high-jewelry collection.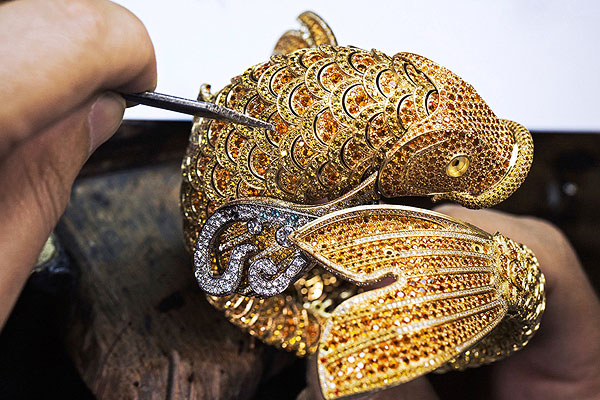 (Source: www.robbreport.com)