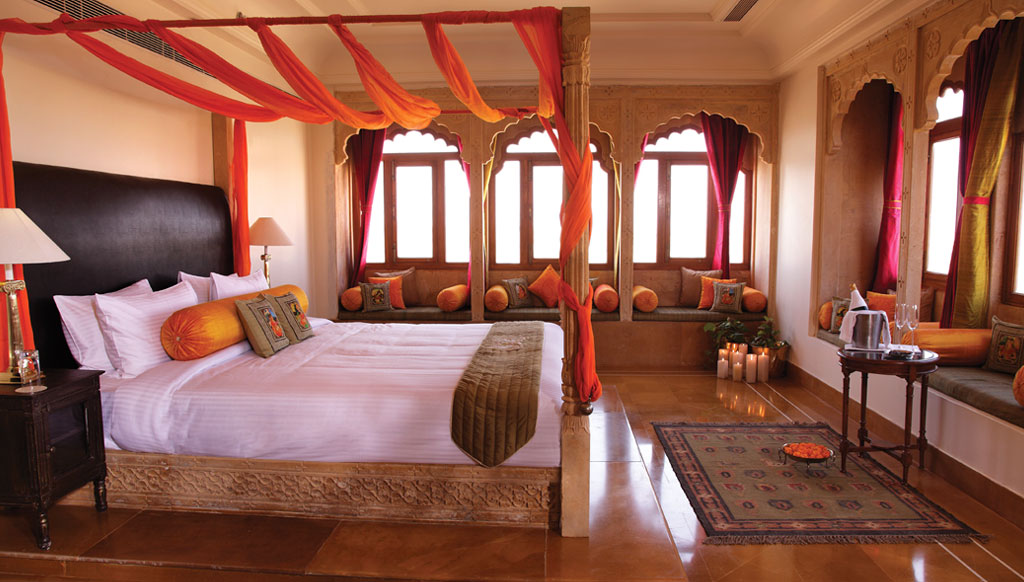 NEW AGE TRAVEL | Boutique hotels like Suryagarh in Jaisalmer provide a very authentic local experience along with offering all the luxury amenities of a 21st century five-star hotel
Boutique hotels instead of global chains, outskirts instead of the heart of the city, living like locals and mingling with them, loyalty programmes providing instant gratification, bespoke experiences that focus on interaction–these are just a few of the trends that mirror the preferences of the modern day luxe-traveler. Read on for a comprehensive list of changes being witnessed by the evolving luxury hospitality sector
In the time that it takes you to read this article, a lot of people will have decided their next travel destinations, others will have finalized their itineraries for the same, most will be checking-in at that plush hotel, while others will be uploading pictures on facebook to show the world what they did and others didn't. I am just stating facts.
As we know, GenX now is no longer interested in parking their hard earned money in large pieces of land or in magnificent houses or in buying the shiny metal that our forefathers loved to stock for ever. They work smart and they spend smart.
So if you too, fit the bill, here are some of our suggestions to make your travel experiences even more unforgettable.
Niche Hospitality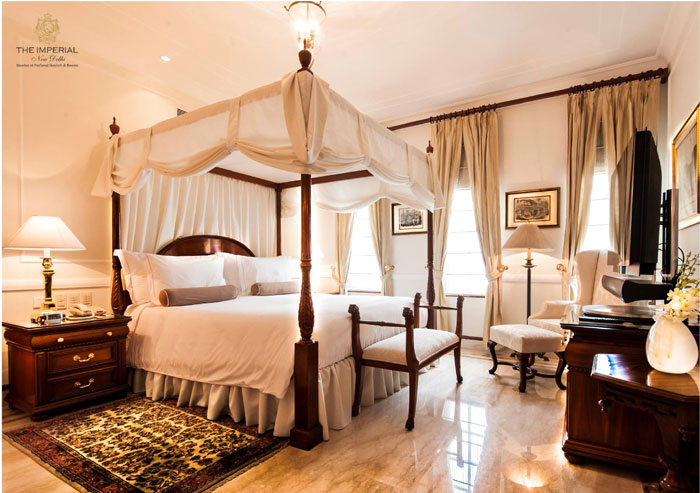 With the growing demand for authentic indigenous travel experiences in any destination, more travelers see staying at local independent hotels as an intrinsic part of their itinerary. Independent hotels are often borne of entrepreneurial hotel owners with a passion for the art of hospitality – focusing on service and the personal touch rather than providing a simple lodging solution. These independent hotels deliver the authenticity of a destination – featuring the unique characteristics of specific cultures within their own brand of hospitality that allows discerning travelers to "live like the locals" so that they get a true sense of their surroundings. Independent hotels are also able to offer their guests a more bespoke style of hospitality during the stay – affording personalized yet unobtrusive service that is in tune with each guest's itinerary and requirements, says Arpit Pant, Regional Director- South Asia & Middle East, Preferred Hotels & Resorts.
The Imperial New Delhi is situated in the National Capital, New Delhi. Built in the 1930s, this hotel has been successfully providing guests with a stellar five-star experience and retains the magnificence of a bygone era.
Suryagarh is yet another prominent independent resort located in Jaisalmer that offers guests the modern conveniences of a 21st-century five-star hotel, from fine dining to chic décor, intuitive service to world-class amenities.
Residences, not just rooms
Today's generation of travelers see time as a priceless commodity, and therefore, multi-generation family travel is on the rise. Larger family units tend to be limited to interconnecting rooms or extra beds, which may compromise the quality of their family getaway. Thus, the concept of residential accommodations is the newest emerging trend. These apartment-style hotel rooms provide the privacy and utilities (kitchenettes, separate living spaces), of a home away from home, alongside vital hotel services such as 24-hour security and gym, spa and restaurants.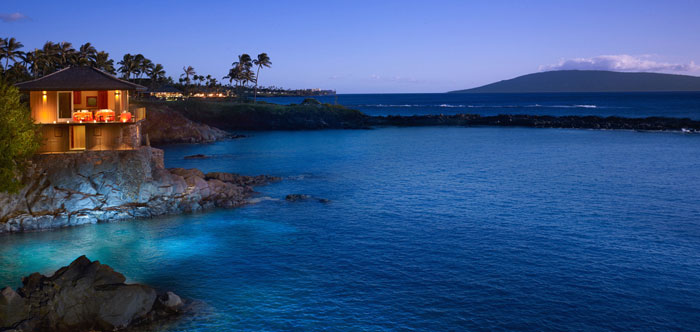 Preferred Residences by Preferred Hotels & Resorts provides dozens of options in cities around the world. Palazzo Versace Residence offers a timeless getaway to travelers visiting Dubai for an extended stay, with 169 grand, residence-style accommodations ranging from residences and condominiums to penthouses and villas. "Family-run Hotels also give the feel of 'residences' and not that of a cookie cutter hotel room. There has been a huge growth in the 'family owned family run' segment which is giving the larger chains a run for their money in terms of quality and service, and charge just as much, if not more. As a traveler, I do not want to be known by my 'room number' – in a 50 plus room hotel you will mostly always be a room number!" sums up Himmat Anand of Tree of Life Resorts 
Recognition for Loyalty
As competition in the hospitality space increases, consumers more than ever show an affinity for brands that commit to providing personalized service and strong recognition for their business and loyalty. As travelers look for more personalized touch points when choosing a hotel, be it for business or leisure, brands must find unique ways to cater to their interests and make them feel welcome and valued. Millennials in particular are more interested in unexpected, instant, and personally relevant rewards, rather than postponed gratification or recognition that has no hard value. A glass of complimentary wine or room upgrade offered upon check-in as a nod to a guest's loyalty is more appealing now compared to in the past when the promise of 10,000 free membership points to be accumulated for a reward down the road could sway a decision. Reward programs offered by hotels encourage guests to use the hotels more often, thus creating a loyal clientele.
Hot favorite Domestic and International destinations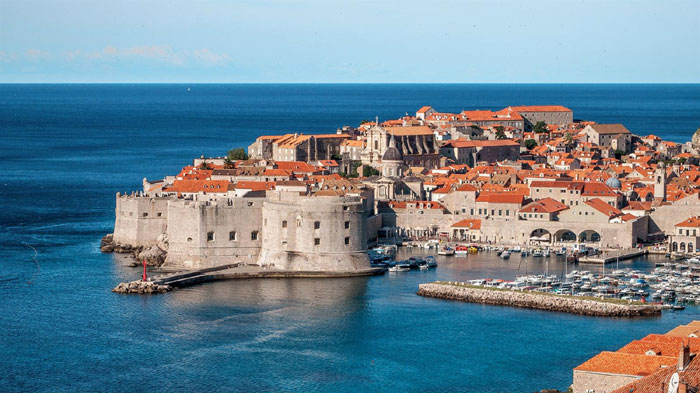 According to John Boulding, Russia, Eastern Europe and the Balkans are popular destinations and also increasing in popularity is South America and Scandinavia.
"We have seen a number of Indians traveling to Sri Lanka in the last couple of years. Eastern Europe has long been a favorite for Indians with its fascinating history and culture and affordability and this trend is moving towards the Baltics now. Another hot favorite this year is Japan and I expect the arrivals from India to go up distinctly." says Yeishan Goel, of Privy hotels.
In India, people are spending a lot on outdoors. The preference clearly is nature and wildlife. Rajasthan and Kerela are one of the hot spots of tourism in India. The coffee plantations in Karnataka— Coorg and Chikmagalur— are also fast gaining popularity.
Luxury with a touch of personalization
According to Insight vacations, every traveller has different needs so as a travel company they cater to these different needs by giving them the flexibility to choose what they want to do on the tours. From multi-country journeys to easy pace trips that stay longer in each travel destination, we have different touring styles to enable our guests to travel in a way that matches both their personality and desires. With Insight Vacations, guests can enjoy intimate VIP experiences like VIP fast track entry or visiting a museum in the after-hours or a dinner with the locals in their home.
Preference to the outskirts than city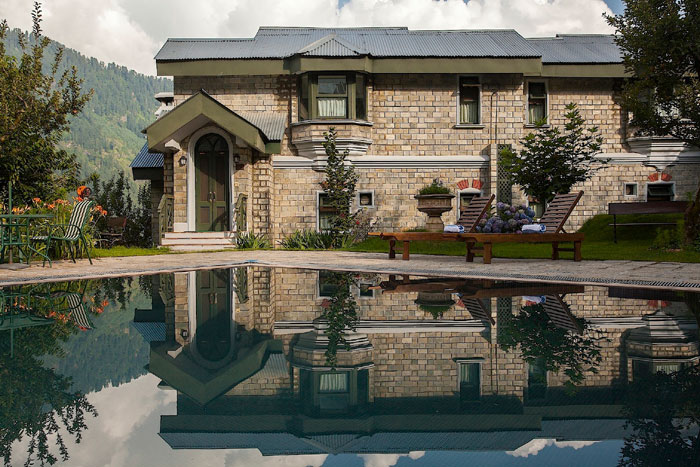 The other most important trend is people prefer to stay near the outskirts of the city, far from the hustle bustle, near to serene areas, points out Shailender Pandey, Delhi-based Travel expert. Travelers may do city tours in the day but prefer coming back to the outskirts for some peace – like they may do day tours in Rishikesh but plan to stay a little away at Anandas. While at Bharatpur, they would prefer Amanbagh, which is again a little far; in Jaipur, they would prefer Samode palace, or in Udaipur, Devi Vilas.
Living like a local
Travelers are no longer seeking comforts of a 5-star hotel accommodation with the conventional offerings. According to Yeishan Goel, CEO, Privy hotels, "luxury is something that's rare but close to the heart. With globalization and the emergence of new inbound and outbound markets the definition of luxury has changed over time. Travelers are no longer seeking comforts of a 5-star hotel accommodation with the conventional offerings. People want to travel better, on a deeper emotional and personal level and brands which offer an immersive, local, authentic, and adventurous travel are faring better than the others. The rudimentary outlook to travel has given way to an exciting new trend which is all about discovery – discovering a destination, the local influences, people, food and a new way of living. In order to make the most of this evolved travel behavior, hotels are constantly innovating and introducing new experiences to appeal to this demographic trend.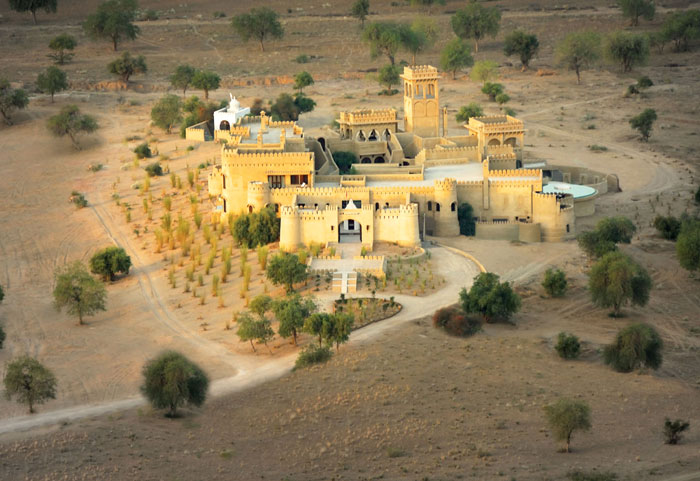 For instance, Mihir Garh in Rajasthan offers an exceptional Shikaar Dinner experience which is organized in the vast wilderness that surrounds the hotel. Guests can enjoy the rugged landscape of the Thar Desert, dining under the magnificent night sky on a canopy accompanied by soft tunes of the Rajasthani folk musicians.
Emergence of boutique hotels
According to Yeishan Goel, there has definitely been a growing interest from the Indian traveler to indulge in exclusive and experiential travel offered by luxury boutique hotels. This trend can be attributed to the evolving traveler choices and their buying attitudes. Till about two decades ago, the Indian traveler was mostly interested in International travel to popular destinations. Fast forward to today, and we find domestic tourism is on the rise and luxury travelers prefer to experience small and intimate boutique hotels more than ever before. These quiet retreats with their distinct character offer guests a culturally immersive holiday and allow them to connect with the local community, history and cuisine.
Technology and Tranquility
"On one end are the global hotels who are using technology as a 'luxury tool' and are giving the most amazing gizmos to their guests from the time they drive to the hotel from the airport – your welcome letter already comes to you on your App and even tells you the room which has been assigned to you. In-room, there is just one remote which takes care of the air conditioning, television, window blinds, all the room lights etc etc. This, I guess, is more for the luxury-oriented guests in the corporate world. Recognition by name is another huge expectation of this luxury segment. On the other end are hotels driven by the need to be hand held at every step – not because they cannot manage on their own, but they want that personal attention of human contact. So butler service, individually crafted menus, a slow pace with no timings at all – is another trend of this segment. However, what is common to both is an increasing demand of space," says Himmat Anand, Tree of Life Resorts
Bespoke Experiences
The luxury traveller today is seeking experiences tailored to his or her wants and liking. For instance, despite its legacy, The Taj Mahal Hotel New Delhi is going that extra mile to offer bespoke experiences to its guests. "Our one of a kind experiences include the sushi rolling tutorials with expert chefs at Wasabi by Morimoto, exclusive cooking sessions with the master chefs at our gourmet Indian dining destination Varq as well as the unique rickshaw tours of Old Delhi which have a loyal fan following amongst patrons. Each of the dining experiences at the Hotel are completely tailor made, with great ambience, specially crafted menus created by the Chef with handpicked ingredients of the season, a special customized label of Champagne as well as customizable gifts to take away as memories. The idea behind these unique experiences is to let customers take bespoke dining to the next level through a series of courses, where each entails a series of surprises. The unique experiences extend beyond dining. The Chambers at the Taj Mahal Hotel also curates bespoke hampers for guests complete with an exquisite selection of gifts which includes culinary delights, limited edition designer accessories, signature brews as well as exotic crystal ware," says Satyajeet Krishnan, General Manager, The Taj Mahal Hotel, New Delhi.
So now you can take your pick from this plethora of new-age options for your next luxe travel experience.