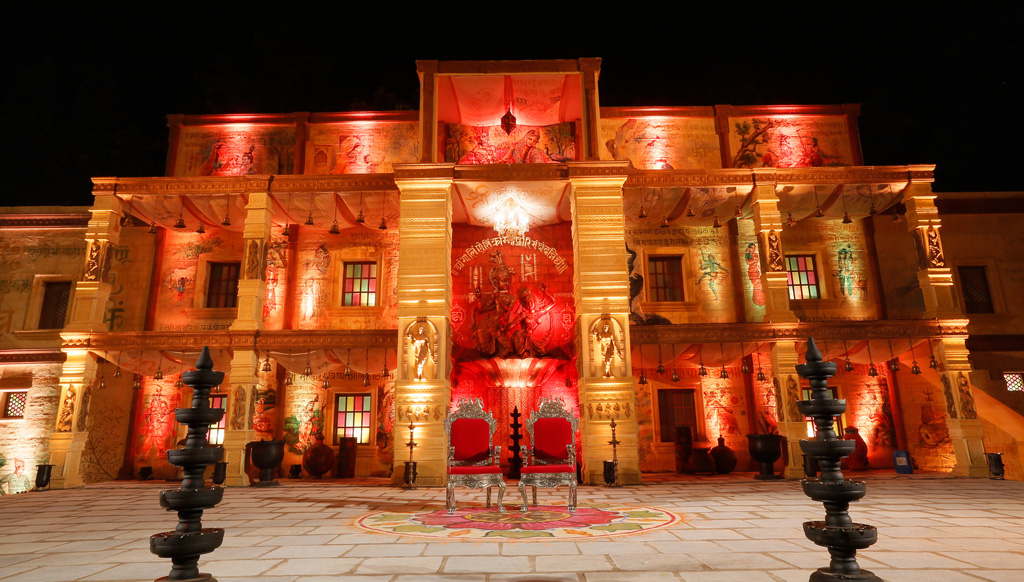 FAIRY TALE | Celebrating life and possibilities
Geeta Samuel of Q events talks to The Luxe Café on the most popular wedding themes and destinations in India and abroad
Many people spend more time in planning the wedding than they do in planning the marriage. Here's where Q-Events proves helpful by taking care of wedding planning. The company has been a pioneer when it comes to arranging theme-based wedding events. The Luxe Café discusses pre-nuptial event planning with creative director, Geeta Samuel.
Most interesting concepts by Q events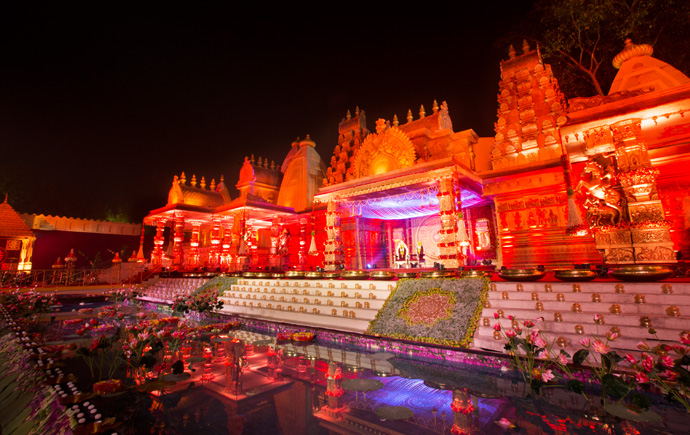 The concept recreated the atmosphere of the "Ganga Aarti". It included a stage for receiving the couple beside a 240 foot long water body, with candlelit Ghats leading into the "Ganges". Three dimensional temple structures were designed, surrounding the venue with elevated lounges in the centre. The lounges were adorned with painted works of art on the ceiling reflecting the colours and spirituality associated with the city of Banaras.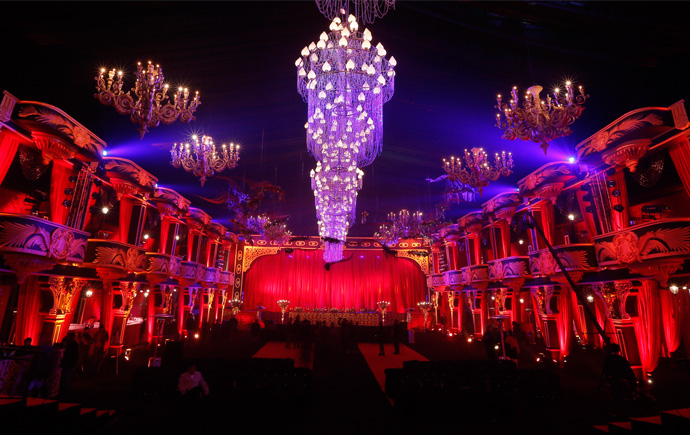 The interiors consist of interweaving corridors, stairwells, alcoves and landing allowing the movement of large number of people and space for socialising.
In the last couple of years, the moneyed are splurging on making weddings an experience for themselves as well as their guests. The concept of theme wedding fits like hand in glove with the numerous rituals and functions that constitute an Indian marriage.
People keen on keeping it traditional are choosing themes like temple weddings and the flamboyant royal wedding. "Then there are those who are rather keen on fusion themes with the right mix of Indian traditions and western concepts. Vintage and chic weddings are also trending big time," says Samuel.
People prefer Udaipur for its opulence, Jodhpur for its grandeur and Goa for its beaches. Among foreign locales, Bali and Thailand are the perennial favorites. European locales are also becoming popular.
Event planning — from conceptualisation to implementation — is usually a 40–60 day process. Structural design, accessorisation, floral designs and linen sourcing are among the key concerns. Detailed research and sampling are integral to the hosting of an event.
The cost of an event depends mostly on the design. Production of structures, artistic detailing and expanse of the venue decide the expenditure. Structures, flowers, fabric, materials, manpower and workmanship are the key factors.