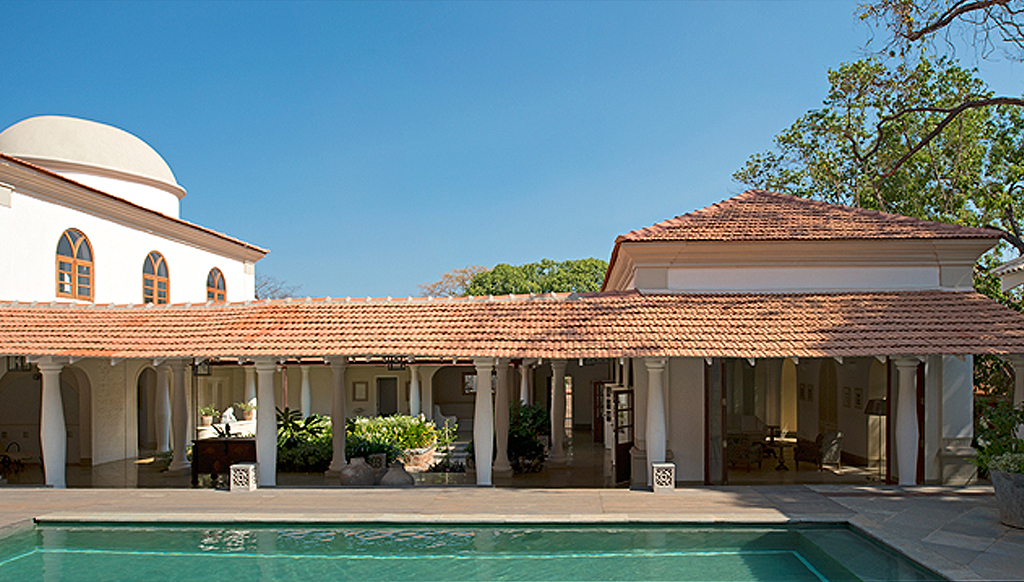 A HOLIDAY ADDRESS | If you are looking for a holiday home to buy, look no further than the paradisiac Villa in Anjuna village, Goa. Photo by Saffronart
The Luxe Café narrows down on some great options for ideal holiday home to invest  your moolah, and your precious time too!
Calling it a 'second' home may not do enough justice to these flamboyant havens. A 'luxurious retreat' is far more befitting. Perched atop mountains or sitting pretty near the sea, tucked away in a corner and promising a rather tranquil experience, these homes are a much sought after segment in the residential real estate space.
Says Om Ahuja, CEO – Residential Services of real estate consultancy Jones Lang LaSalle (JLL) India, "The popularity of this segment has a lot to do with the justified Indian belief that two homes are always better than one, and that the second one should provide what the first one cannot. The buyers are usually in the age group of 35-45 years, hailing mostly from the top management sections."
The Luxe Café narrows down some choices for the ideal holiday home in which you can invest your moolah, and some of your precious time too!
MUMBAI
A holiday home in Mumbai might sound like a joke shot straight out of Russell Peters' mouth. Unfortunately, most of us have found some method in madness. But when it comes to looking for a hideout from the hustle-bustle of a hectic schedule, there's nothing more enticing than the high mountains and lush green fields. Real estate consultancy Jones Lang LaSalle (JLL) recommends Lonavala, Alibaug and Karjat as some of the most preferred locations around Mumbai.
We centred the spotlight on Karjat, with picturesque mountaintops, crisp, clean air, distinctive architectural design and the best of amenities. The dense forests with rare species of flora and fauna with a wonderful view of the forts and the rivers is the perfect getaway for enthusiasts of weekend homesteading.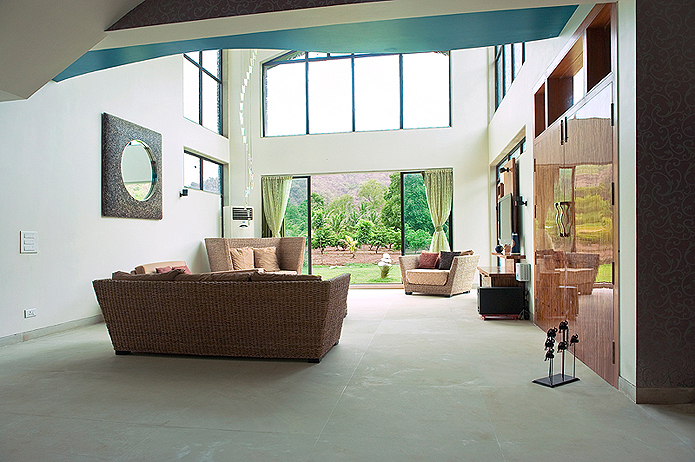 Where to invest/Featured hub: If you have always fancied countryside living, the perfect ambience awaits you at the Country Estate property in Karjat. Located on the foothills of the Bhor Ghats in Karjat, this property includes a sprawling 9 acre working organic farm which lends it a further charm. From Mumbai, the drive to the property is pleasant and convenient via the Mumbai-Pune Expressway. Sandstone floors and wicker furniture lend a casual yet elegant feel to the property. Ample use of glass makes sure that there's maximum natural light and ventilation. There are four bedrooms, with a balcony in each room to bring you closer to nature every time you step out of your room. The private spa is no less than a luxury in itself with an extra large Jacuzzi that can accommodate up to 10 people!
But the real USP of this estate is its expansive greens. The farm also has a spice garden to its credit, and produces organic rice, maize, mango and a variety of vegetables. If you believe in keeping fit by exploring nature, there are a number of trails here that can be perfect for hiking. For any kids in tow, the tree house outside will keep them in good company while you explore the wondrous, natural habitat all around you. Not a bad deal for a price tag of Rs 13 crore!

Although finding a spot anywhere in Goa is worth every penny, Calangute, Baga, Mapusa,and Anjuna rank pretty high on the buying scale.

GOA
With the perfect blend of exotic beaches, lip-smacking cuisine, easygoing people and rocking parties, Goa is nothing less than paradise on earth. The entire coastline is dotted with world-class beaches, and these miles of golden sand sparkling in the sun make you want to rest, sunbathe, forget everything and see the time fleeting by silently. Although finding a spot anywhere in Goa is worth every penny, Calangute, Baga, Mapusa, and Anjuna rank pretty high on the buying scale.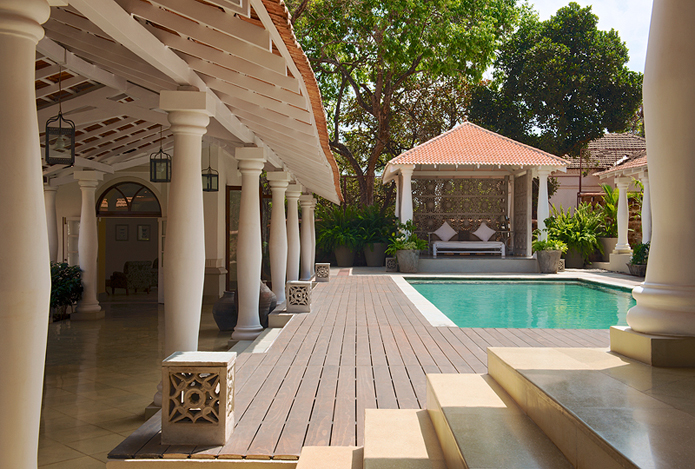 Where to invest/Featured hub: We focused our attention on a luxurious villa in the secluded and quaint Anjuna village. Spread over a plot area of approximately 13,700 feet, the villa shows off a very old world, colonial charm in its design layout by leading European designers. Priced at over Rs 9 crore, the villa houses five spacious bedrooms, together with en-suite bathrooms and walk-in closets. Surely, you will look forward to lounging around here in quiet comfort!
The convenient location of the villa near the Vagator beach—barely two minutes away—acts as a good bonus. And you can call in large gatherings for all the mega parties, with the living and dining area offering wide alleys for food and entertainment. If the indoors are opulent, the outdoors are no less inviting either. Ornamental plants and trellises make way for serene surroundings, in addition to the private pool that looks magnificent in its setting. If you don't want to spend too much time indoors, a reinvigorating dip in the pool or lazing comfortably in the gazebo, which overlooks the pool, may be your perfect bet.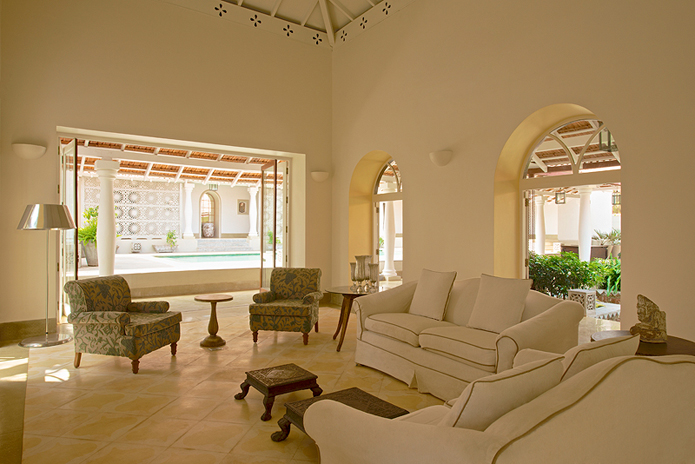 Just be ready to lose yourself here—the quiet and serenity wrapped in luxury will transcend you to another world altogether!
KASAULI
Situated about 1,950 meters above sea level and nestled in the Shivaliks, Kasauli is a small hill town in the Solan district of Himachal Pradesh and is full of quaint relics of the British era. While you know that you are far from the urban chaos, you somehow feel secure when you see the gorgeous carpet of twinkling lights on the vast plains of Punjab and Haryana right below Kasauli.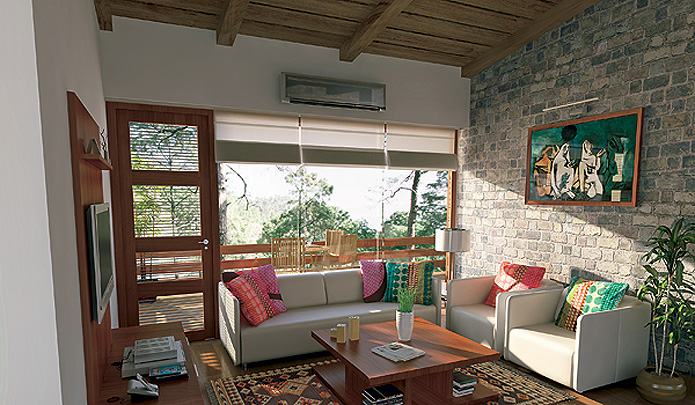 Where to invest/Featured hub: A group of luxury villas – The Woodside – on the periphery of Kasauli are presently under development. Housing 35 extravagant homes segregated into four types of villas—Ashoka, Banyan, Chinar and Deodar—the first two have already been sold out! Prices start from Rs 2.5 crore, and each villa comes with folding full-length door shutters that open into lawns, plunge pool decks and balconies. The interiors are dressed beautifully in stone walls and wooden ceilings, imported marble flooring as well as top quality fixtures. Among the available villas at present are the Chinar and Deodar. While the Chinar villas—housing a total of 15 villas with a built up area of 2,870 sq ft—are two-level villas, the Deodar villas with 4 villas are all three level and have their main entrance on the highest level. The bedrooms occupy the lower level in Deodar, while dining and kitchen are on the middle level.
Some of the common amenities include recreational options such as a clubhouse and an outdoor pavilion, which offers a breathtaking, panoramic view of the mountain ranges. If breathing fresh air is a rarity, then you surely have the luxury of standing out in the crowd!
PS: Properties mentioned above are marketed by Saffronart and Cushman & Wakefield.