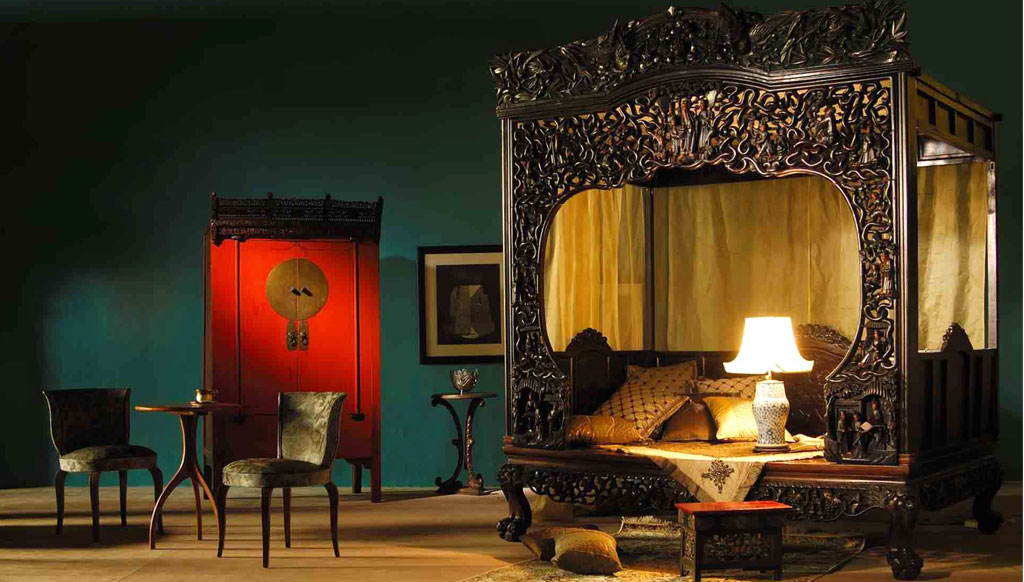 RETRO ROYALE | The Great Eastern Home, a sprawling series of showrooms cum café, is among the top antique treasure troves of Mumbai
The most timeless antique treasures can be found in the nondescript lanes of Mumbai—all you need is the aficionado's ardor and the expert's discerning eye. We take you on the magic lamp trail for the classic vintage home makeover
Mumbai is the place where dreams come true. Getting a good job, making it big in Bollywood or even finding an antique you have been dying to buy. Today Chor Bazaar is not the only destination for aficionados of period pieces. The city of seven islands has many exclusive stores which specialise in antiques and employ experts who restore your handpicked antiques to functional usage or create reproductions. Your search for good antique shops ends here today, as The Luxe Café brings you the addresses of top haunts for antique lovers.
Chor Bazaar
Don't get misled by the name, this 150-year-old market is a harmless place where love for vintage meets candid bargaining. From exquisite nautical pieces to old English teapots, from bronze statues to lovely art deco pieces and from antique chandeliers to old Bollywood posters—you'd find it all in this cozy part of old Mumbai.
Appearances are deceptive, as the adage goes. So don't let the shabby looks of the shops deceive you. Most of the around 200 shops have a storage in the backyard or on the upper floors where they usually keep the more expensive antique work for serious buyers, which includes Bollywood celebs too. Haggling is a mandatory, unspoken rule of Chor Bazaar.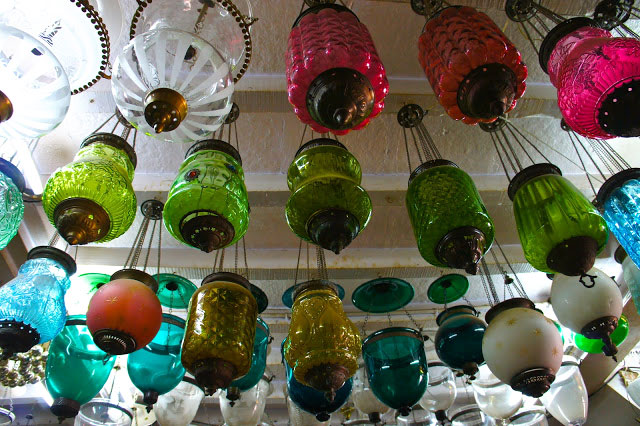 Says Bhanu Uday, a self-confessed antique shopaholic who has been frequenting the Chor Bazaar for a nearly decade, "If you want the best of variety, be sure not to appear too keen about anything you like at a shop. Ask questions, show mild interest and demand variety before making your choice. This way, you always get more variety and better prices." Yes, reproductions are found in abundance. At times, it's difficult to tell the reproduction from the antique.
Aman, the third-generation owner of Golden Era, shop no. 69 which specialises in antique statues, advises, "A lot of shops claim to sell antiques which are actually merely 30-40 years old. However, strictly speaking, only items over 100 years qualify to be called antiques. Antiques have an altogether different shade and shine to them, which easily separates them from the reproductions."
Oshiwara Market
This market is the new favourite of antique enthusiasts. The narrow lanes and disordered shops which are prone to suffering in monsoon make it difficult to like the place in the first look. The shops mainly sell reproductions and custom-made furnishing pieces inspired from original artworks. But if you shop around, there are great bargains for antiques to be found. Only be careful about what you are buying.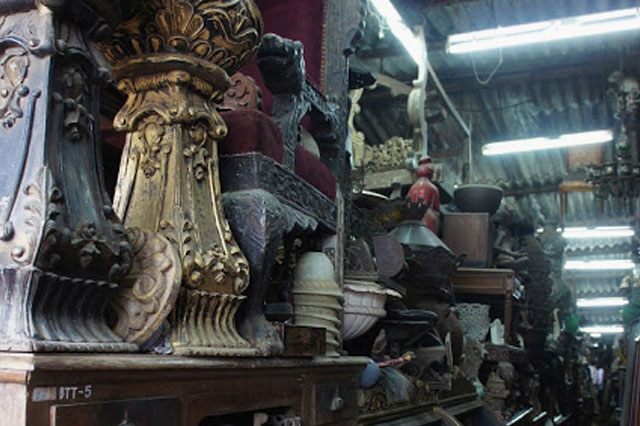 Warns Ramesh Sharma, owner of Gramin Arts, a 22-year-old popular shop, "Though most of the shops here are transparent about what's antique and what is a mere reproduction, coming to such markets with an antique expert is always a good idea." What's really great about this market is that most of the shops offer a one-stop place for your furnishing needs. So if you have picked an antique and need to get it polished, upholstered or delivered, they would have all the required artists and experts to get all the work done.
Camelot
It is the place to go for those who want handpicked antique furnishings for a perfect 'colonial look' to their house. The owners have given a beautiful look to this old colonial bungalow. Two large rooms and a terrace area display some of the most spectacular art deco pieces.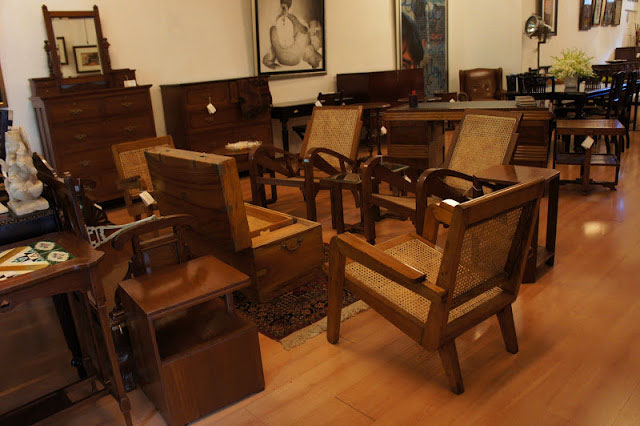 People love coming here for classy, colonial designs and to enjoy a hot cup of tea. You can even preorder a special request for any reproduction piece. The store is busiest during the sales it holds round the year when you find most of Mumbai queuing up for the best of the bargains.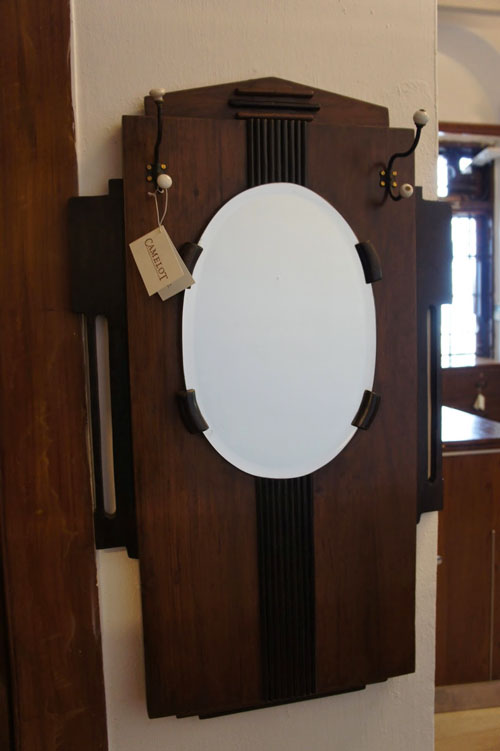 The Great Eastern Home
What's better than a one-stop shop that offers everything vintage and classy? Well, a showroom that also doubles up as a party hosting venue complete with a scenic pond. The Great Eastern Home is a spacious series of showrooms cum café spread over 7,000 sq. ft. in Vikhroli. The price scale is on the higher side but saves you the time to go from shop to shop looking for that perfect period style piece of furnishing.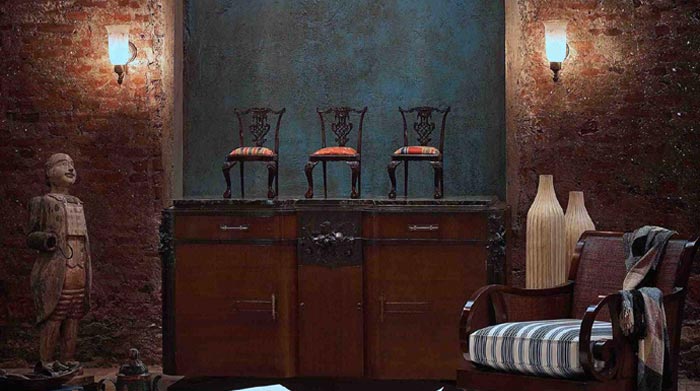 The coffee tables and antique chests are especially popular here. You can always get in touch with Neilofur on 0-9819050936 for any query.