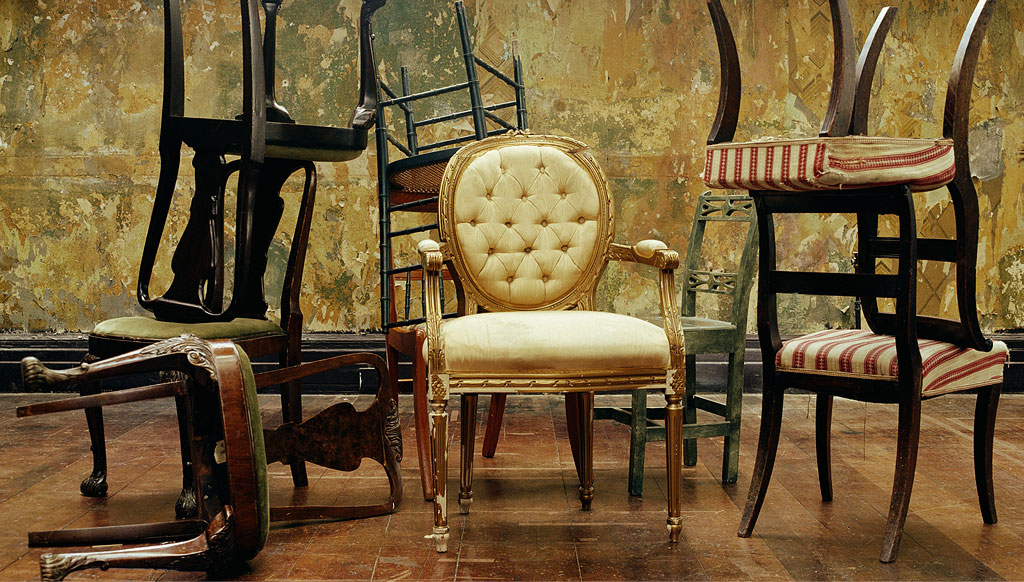 BOUNTY HUNTERS GALORE | Antiques are paeans to the glory of times past and are evergreen in the way they recount beauty, aesthetics and charm of the olden golden days
Buying antique furniture can be a daunting proposition if one thinks of the extravagant price tags or the dubious paint jobs done to make it look old. Cutting through the clouds of doubt is this informative piece from an Indian antique collector, restorer and bespoke furniture designer – Resetto's Abhiskek Sikhwal – which walks you through the process with tips and tricks to land yourself the right deal
In art, one man's doodle is another man's Picasso. Furniture too enjoys random evaluations with Singh uncle's old bar-cabinet suddenly finding itself declared a collectible one Sunday morning. To know the deal with the real antique artefacts, and whether the accompanying story is fabricated or fact, it takes experience and knowledge. While a master's eyes assess the heritage value of the object as a whole, one can train their eyes to look for those signs, always apparent on a closer look, to judge for the better. And as the love for all things vintage takes over, it is only wise to understand how to approach the process of buying and investing in antique objet d'arts for your home.
Here is our bit in helping you recognise the age and its beauty defining the charm of a piece of antique furniture. We bring you bespoke furniture designer & restorer, Abhishek Sikhwal, founder and master craftsman at Resetto, to tell us about the methods applied to extrapolate the authenticity of a piece.
Below is his take on going antique-hunting and his suggestions for fellow collectors, enthusiasts to abide by in their quest for the real gold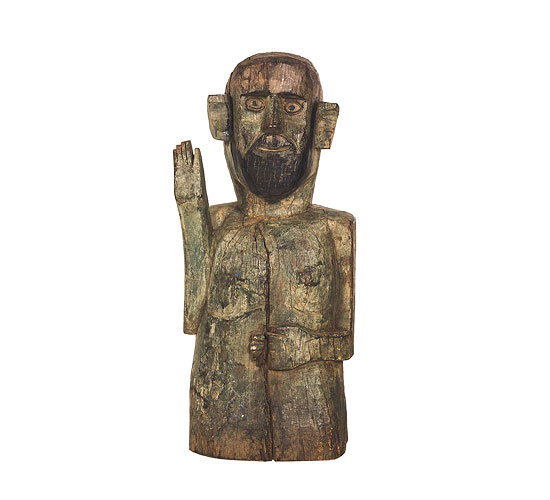 Firstly, doing some research to know the type of item that you are after will help you maintain focus. Much of antique shopping is about stumbling into beautiful objects that you can never plan to find. However, having an idea and some knowledge about various styles will help you make the right choice. When assessing an antique furniture piece, try to determine the style. Is it more Art Deco than Mid-century? Teak wood was more prevalent during the Art Deco movement so if someone shows you a Deco piece made of Mango wood then chances are that it is a replica.  Try to educate yourself on the various grains of wood. It's a fascinating skill to work towards and can even become a party trick (at the right party). When I started, I couldn't tell Sheesham from Mahogany but now that I'm talking the talk, I have gotten much better at bargaining. I feel like Indiana Jones whenever I'm out hunting for artefacts in Cochin (excellent for Art Deco furniture), Jodhpur (a treasure trove of trunks and distressed furniture), Goa (good for art and sculptures) and Delhi's Amar Colony (for colonial furniture and the odd Saharanpur cabinet). Several cities also have auction houses where antiques go for a song.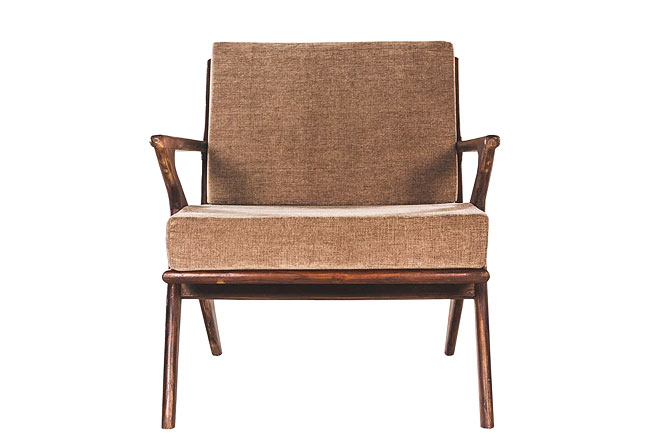 Remember that if it seems too good to be true then it probably is. A lot of dealers will vaguely talk of Burma teak and 'heavy wood' but ultimately it comes down to the price. Like sommeliers who only taste what they'd like to taste, sometimes a seller or collector may bestow more value on an object than it deserves. If it seems too expensive then enquire why. Perhaps the piece has a history, feature or craftsmanship detail that isn't immediately perceptible. Don't hesitate to ask questions. Having a dialogue with the right dealers will help you learn more about the history, production process and resale value of your potential purchase. The more markets and dealers you go through, the better will be your understanding of how much a thing should cost. However, you would do well to go with your gut instinct than any index lest you become one of those men who Oscar Wilde thought as knowing the price of everything but the value of nothing.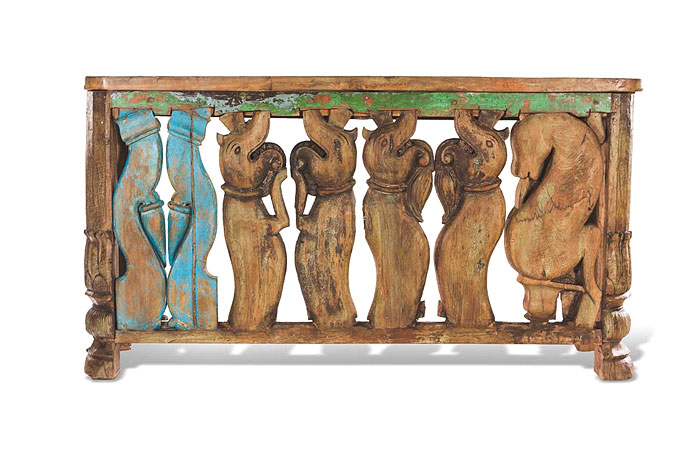 Before purchasing anything, make sure that the item is not defective. There's nothing worse than being over the moon with your purchase, only to go home and realize that it is damaged. If it is damaged from the very outset then consider the cost of repairing the item and whether it would be worth the effort of restoration. I read somewhere that when the Japanese mend broken objects, they enhance the damage by filling the cracks with gold. They believe that when something has suffered damage and has a history it becomes even more beautiful. When I source a trunk or sculpture that has been battered by time, I try to keep it in its original state so that the end customer knows that this was once a beautiful piece and is now even more beautiful for continuing to survive (warts and all). Like a War veteran or an old dog who takes his own time to fetch.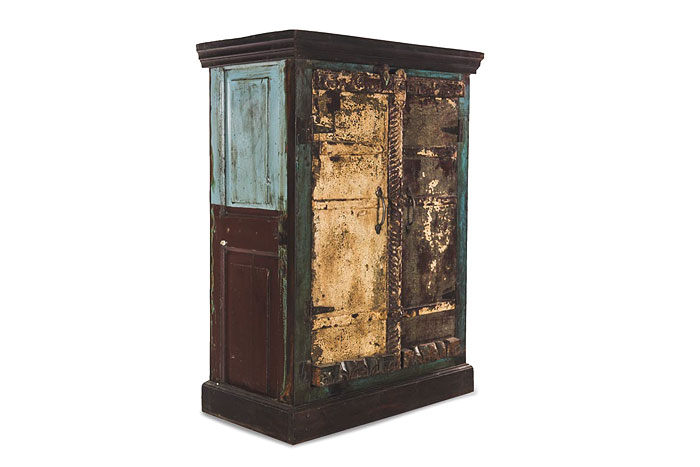 Several online portals now have a category for 'vintage' furniture wherein they feature reclaimed wood pieces that are painted randomly. This leans more towards Shabby Chic and yet my survey says that people are mistaking this for 'antique look'. For the price of a new piece made to look old, people can actually get an old piece that not only retains all of its charm but also features craftsmanship of a bygone age.
All pictures of furniture items, except the one in top banner, are from Resetto's bespoke catalogue.