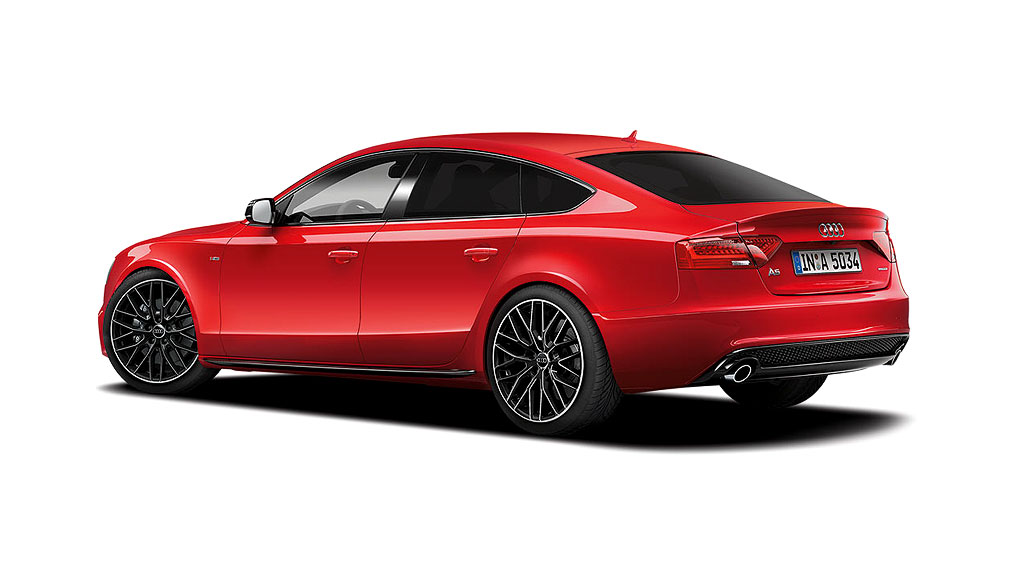 With its four doors and sloping roofline, the Audi A5 Sportback presents a sleek image and occupies the beautiful middle ground between coupe and sedan
The A5 Sportback looks nearly identical to the brand's new coupes, save for the fastback-like design at its rear, which softens the chiselled façade a notch. So you get a whole lot of sportiness in the front and then some luxury at the back
Tired of having to choose between a coupe and a sedan? Well, fret not. The Audi A5 Sportback is here to end your woes. With four doors it's technically not a coupe, and that sloping roofline means it's definitely not a sedan, but the Audi A5 Sportback proves there's a beautiful middle ground to be found between the two.
The A5 Sportback looks nearly identical to the brand's new coupes, save for the fastback-like design at its rear, which softens the usual chiselled façade a notch. This means that you get a whole lot of sportiness in the front and then some luxury at the back. The original Sportback launched seven years ago, blazing a niche trail alongside cars like the Mercedes CLS and BMW X6. Rather than looking awkward, the hatchback and extra doors feel like they belong on the A5.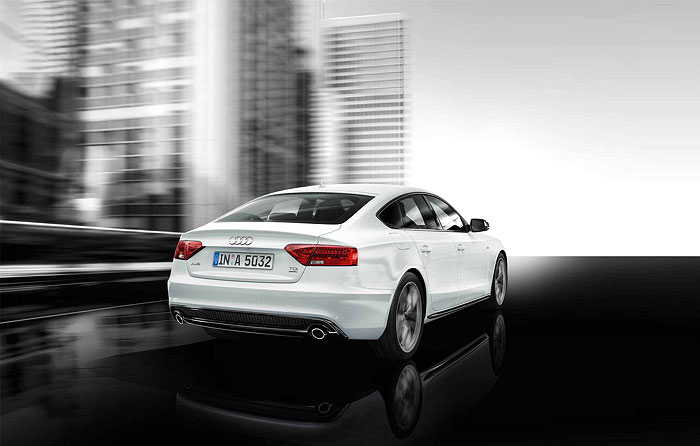 Besides a facelift, more interior space and more doors, this new beast on the block packs a whole lot of punch with its engine options. Besides a 2.0-liter inline-four that delivers 190 horsepower, a 3.0-liter turbocharged diesel V6 version will provide 286 horsepower. You can then choose between a six-speed manual transmission, seven-speed S tronic dual-clutch gearbox or eight-speed tiptronic unit. Front-wheel drive comes as standard, with all-wheel drive an option unless you choose the more powerful engines. Fuel efficiency is now possible with Audi's new Quattro Ultra all-wheel-drive system, which disconnects rear wheels.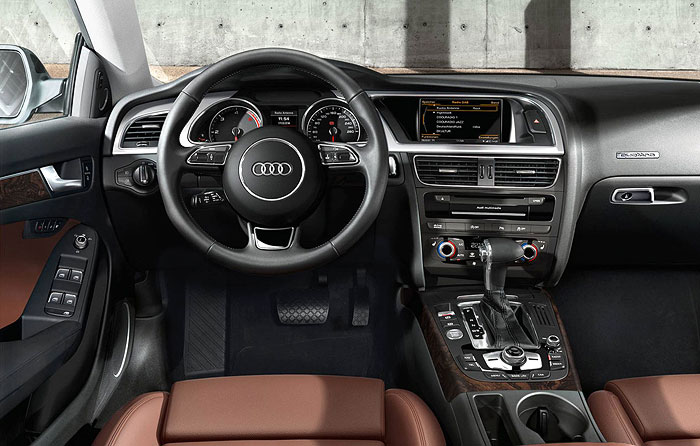 Technologically superior to its namesake, the Audi A5 Sportback sees the latest generation infotainment system with Audi Connect smartphone app operation and updated driving aids. These include adaptive cruise control, traffic jam assist, collision avoidance and even adjustments in throttle and gears via GPS. High-end models will include an 8.3-inch screen with MMI touch besides the 12.3-inch TFT monitor.
Adaptive cruise control, along with automatic emergency braking, and camera-based speed sign recognition and the full range of parking assistance systems are all available.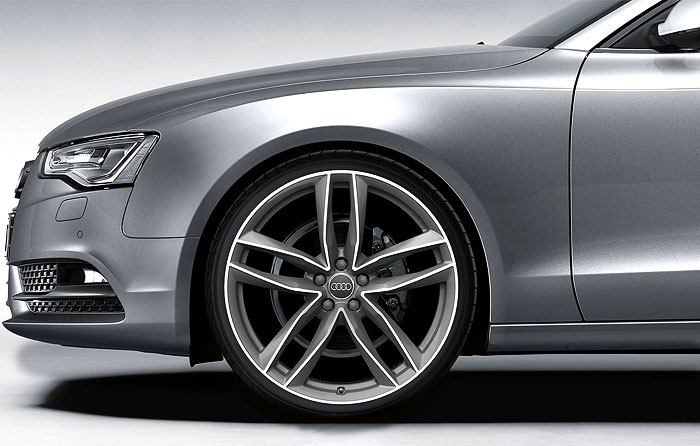 Power comes from the same range of downsized petrol and diesel engines as the regular A5 Coupe. Outputs range from 140 kW (190 hp) to 210 kW (286 hp) in the regular range. There's even a bivalent natural gas/petrol model on offer, with 125 kW (170 hp) on tap. Meanwhile, the 260 kW (349 hp) turbocharged V6 in the new S5 Sportback punches it to 100 km/h (62 mph) in just 4.7 seconds.
Pricing for the A5 Sportback kicks off at €37,800 (about US$42,570), while jumping up to the more powerful S5 Sportback pushes the price up considerably to €62,500. Go check them both out at the Paris Motor Show this month!