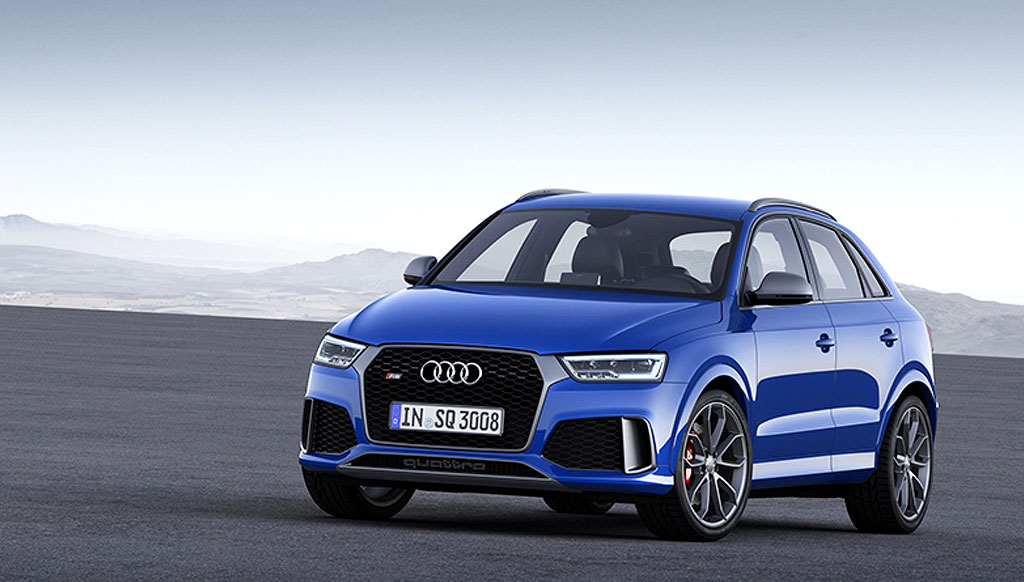 POWER PUFF | The Performance edition Q3 does 0-100 km/hr in 4.4 seconds, tops out at 270 km/hr and finishes off with unique looks
Touted to be the smallest and fastest SUV in Audi's range, the Performance edition Q3 packs a mean punch in speed, power and comfort that belies the notions of its type
Not content with the Q3 that comes in a sporty RS guise, Audi's engineers have upgraded aspects of the car, in a bid to allow it to live up to its full potential. Said to be on the smallest and fastest SUV in Audi's growing range, the Performance edition Q3 now comes with a new fuel pump and radiator. This has allowed for an extra 27 horses, bringing the total bhp to an impressive 367.
More impressive still is that when this power is fed through a recalibrated seven-speed S tronic transmission to all four wheels it results in a 0-100km/h sprint of 4.4 seconds. That's faster than a Porsche 911 Carrera but since this is an SUV, the better frame of reference might be the Cayene Turbo S, which it is also faster than, obviously.
And the car is not just quick off the mark; it can gallop up to a top speed of 167mph (270km/h) while other sporty Audis are electronically limited to 155mph (250km/h), and, thanks to equally impressive suspension (the car sits 20mm lower than a standard Q3), it shouldn't rock and roll in the bends, either. Theoretically, it might just straighten those bends out.
RS sport suspension plus with damper control is also available as an option and that will let owners push the car's parameters further still or set everything up for ultimate comfort on those days when the whole family's traveling together. Yes this is still an SUV, believe it or not.
As well as a phenomenal turn of speed, the Performance model differentiates itself from the RS Q3 with unique 20-inch alloy wheels, matte titanium-look detailing around the grille and windows and the option of Ascari Blue as an exterior paint finish. LED front and rear running lights are also standard kit.
Inside, the seats are finished in leather and Alcantara and the dials and gauges get the sports treatment with white faces and red needles.
The RS Q3 Performance will make its debut at the Geneva Motor Show in March but is now available for order in Europe.
(Source: www.luxuo.com)