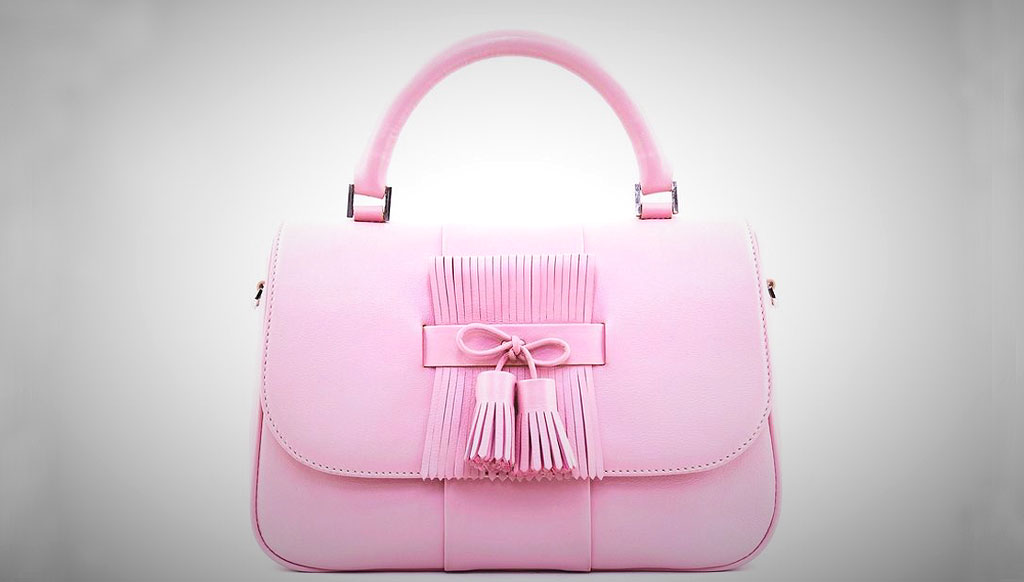 ARM CANDY | Combining Indian craftsmanship with genuine materials and a contemporary, classic design sensibility, Rashmi Modi's colourful creations are an indie label lover's delight
From clothes to jewellery to bags, we bring you the latest fashion finds from bespoke brands that spell cutting edge homegrown chic. Further below, a guide to buying your next handbag from these select indie brands which are defining luxury in a niche and eclectic way, one tote at a time
There was a time when purse, parasol and a pooch were the accompaniments of a lady out for a promenade around the park. Now that the parasol and the pooch are out of the picture, it is the purse's duty to keep it looking full and flash. So, handbags are more than just accessories, rather they are key creating a complete ensemble. While top notch luxury fashion brands might have contributed in their own individual ways by introducing some timelessly classic designs to the handbag movement, which remain so coveted beyond the decades, yet there are some brands which are reinterpreting the bag story, in their own silent ways with some seriously cutting edge designs to show for. One might be all for big ticket international luxury leather and accessories brands with their latest products displayed in all their glory across the glossy's centerfold, yet there are times when dreaming and drooling is not enough, or times when you need to strike on unassuming doors to get your fashion fix from an under-the-radar yet unquestionably chic indie brand. For times like these, [and all others], we bring you our favourite picks from among the homegrown designer labels out there, which are dishing up dream arm candies with dollops of sass.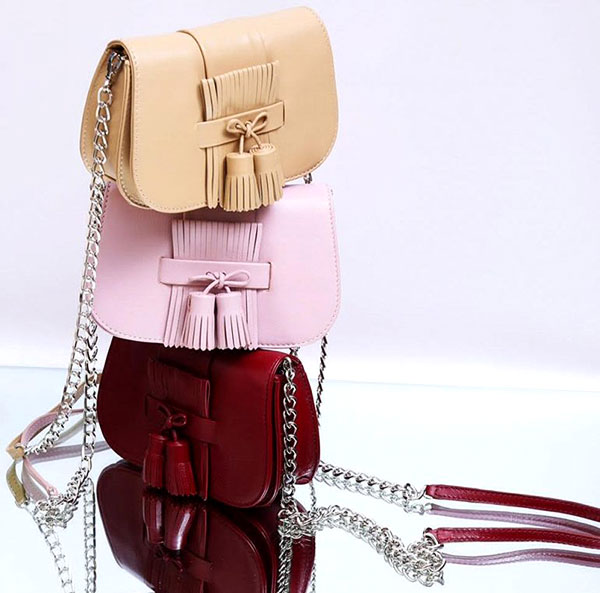 There's no denying the simpering hotness of the cool pastel shades that totally becomes the confident sheen of original Nappa leather handcrafted into one of Rashmi Modi's handbags, housed under her eponymous label with studios in Mumbai. The aesthetic veers towards minimalism but there's no mistaking the statement making details – fringes, tassels, studs, woven textures and such – that make her designs stand out. A handbag designer by education, Rashmi Modi designed for other brands before launching her own line which has seen a growing crowd of celebrity adopters as well. As she wondered, "why are we not making and selling luxury handcrafted handbags made in India with such trained artists amongst us?", she decided to take matters in hand, or rather her design board in hand to etch structured and classic shapes which were to become her collections, simple and succinctly named – The Nobel, Illume, Fringe, Loafer, Woven. There is a whole range of clean cut totes, satchels, hobos, clutches, crossbody bags, bucket bags, shoulder bags and the best part is that one design is available in multiple colours so that you can swing from neutrals like grey and black to pretty pastels like pink and powder blue in a swipe. The fresh colour palette, the sophisticated glam is all further accentuated by an assurance of top notch quality as the designer insists on hand-picked materials from leather to lining and artisans who are experts at their craft. And the wow factor doesn't end there as there's scope for customization as well, so that you can add inside pockets, change handles, swap shapes and even get the bag in a colour you desire rather than that displayed. Shop the collection at rashmi-modi-online.myshopify.com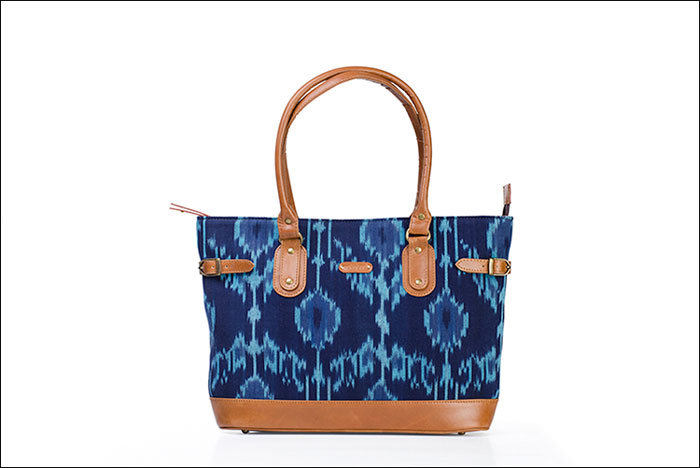 Moving on to a more ethnic ethos, that takes you across the deserts of Rajasthan and the fields of Orissa, we have October Jaipur which is all about heritage fabrics and contemporary product design. Avowing a "rugged individualism", the brand promises craftsmanship, artisanal expertise, and innovative designs using different textures and colors, all the while rooted in the rich and versatile culture and colours of Rajasthan. Sticking to a neatness of form, their range of bags embody functionality and are visual pleasures given the 'seductive bursts of colours'. While their basics are derived from the techniques and tradition of leather craft, founders Akash Sinha and Rabia Singh strive to offer their consumers a unique blend of craft and design with bags in various styles, all made of genuine leather and hand-woven fabric, fit for being travel, professional or everyday lifestyle accompaniments. So their collection, Ikat Story, offers wallets, totes, slings, briefcases, laptops and camera bags in finely woven threads of the Ikat durrie in remarkable patterns that are a splendid blend with leather. And then for the lovers of indigo, there is the Tie Dye collection of leather and canvas overnighters, bowling, bogie bags and backpacks which celebrate the age old art of dying cloth. Practical, pretty and types aplenty, you will find camera cases, laptop and iPad cases, shoulder and duffle bags, wallets, clutches and spectacle cases along with backpacks and overnighters, all conjoined by the brand's ethos of craftsmanship and heritage textiles. Shop the collection at octoberjaipur.com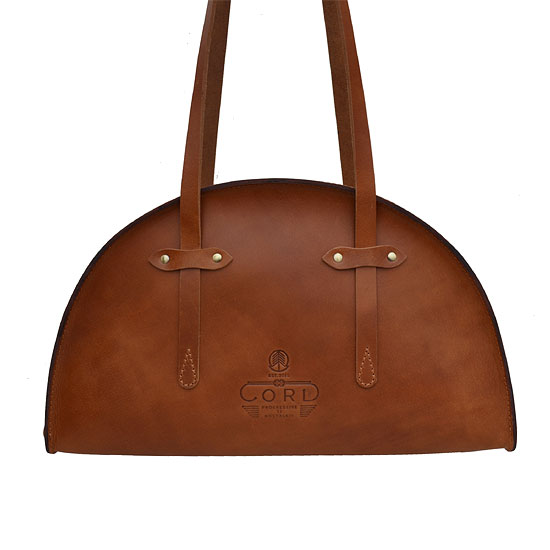 Taking an almost extreme swerve towards structured minimalism, there is Cord, a bespoke label that has found a loyal following among those who love doing things a little differently. Served simply as a mix of modern plus classic, the brand speaks of a 'non-standard elegance', which looks carefully cultivated through their eclectic creations. Founders, Pranav Guglani and Neha Singh are very particular about the traditional craftsmanship and the design details that mark all Cord bags as unique, even as one can feel the thought and the stress on quality that define the at once quirky, and then practical designs, be it of the interesting shapes of the hemicycle bag, the halo and barrel slings or the solid statement made by the roomy tartan messenger bags, checkered weekend bag and more. As each bag is designed for everyday use, the comfort and ease of material and form strikes the Cord carrier with a non-fuss, non-bling echo.