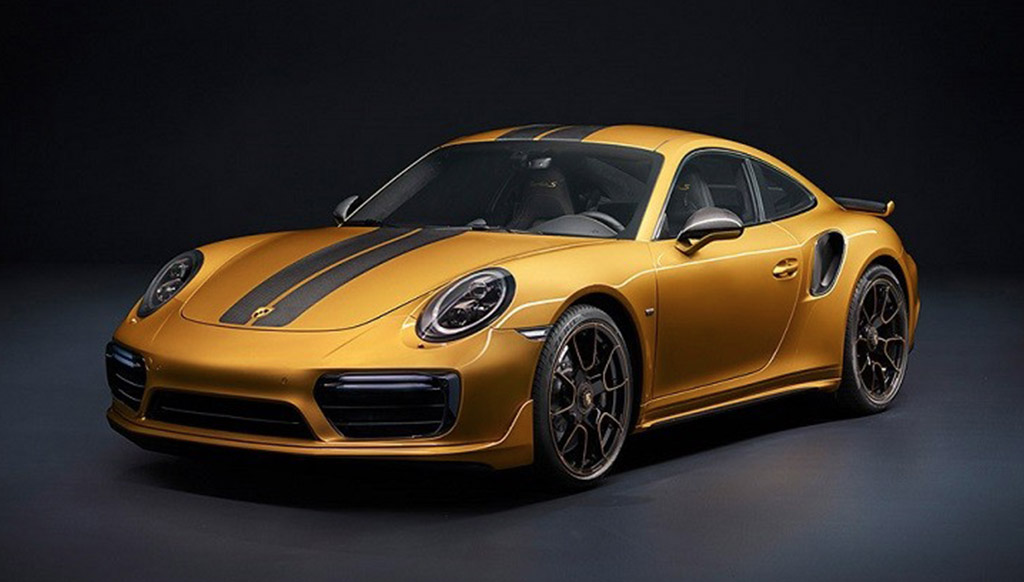 UBER EXCLUSIVE | The 2018 Porsche 911 Turbo S Exclusive Series is limited to only 500 units worldwide
Porsche has unleashed this limited edition, gold-accented 911 Turbo S Exclusive series that spells more power, more speed, more appeal, and of course more moolah
The 2018 Porsche 911 Turbo S Exclusive Series is a dazzling creation of Porsche's in-house modifying department—and it's the fastest 911 ever. Priced at $257,500 and limited to only 500 units, this fast and furious beast features the 3.8-liter bi-turbo flat-six engine, which is upgraded to pull an extra 27 hp above the original—taking the power to 607 hp from the previous 580hp.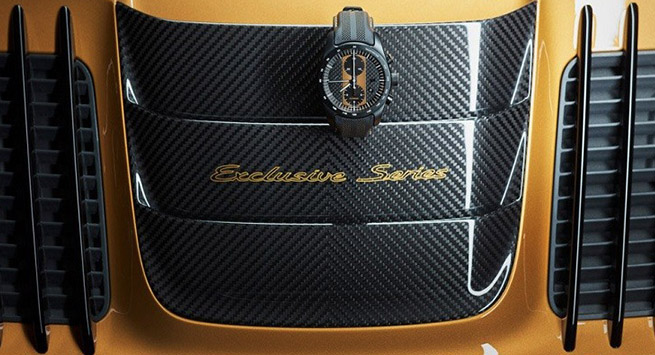 It covers the 0 to 100 kmph sprint in the same 2.8 seconds but reaches its top speed of 205 mph (approx. 330 kmph) more quickly.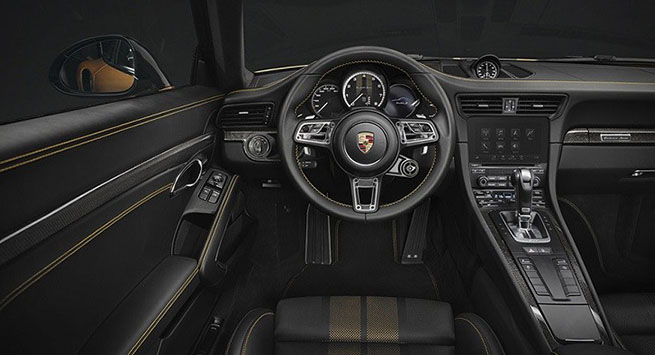 The Exclusive 911 Turbo S features a body striped with carbon fiber, a new rear fascia, and round twin tailpipes in black replacing the standard trapezoids—with plenty of badges adorning the exterior.  Center-locking 20-inch wheels in black with golden accents, plus black and gold brake calipers define the jaw-dropping looks of this speed-queen. Inside the lush cabin you find gold stitching, lining, and stripes and even copper thread woven into the extensive carbon fiber.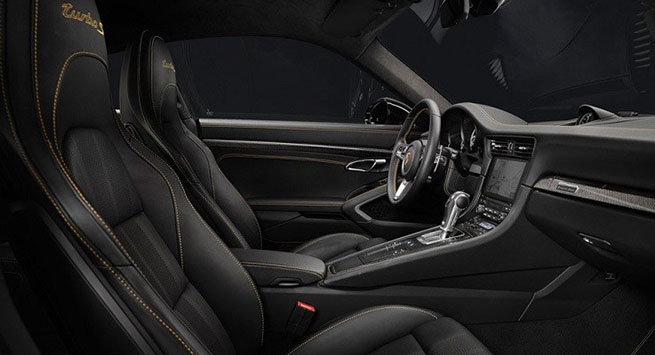 But if gold is not your colour, this 911 Turbo S Exclusive can be ordered in any other specification color of your choice and you can also order a a matching 5-piece luggage set to go with it. Plus, if you're a watch aficionado too, there's a matching Porsche wristwatch available to flaunt with your set of wheels.