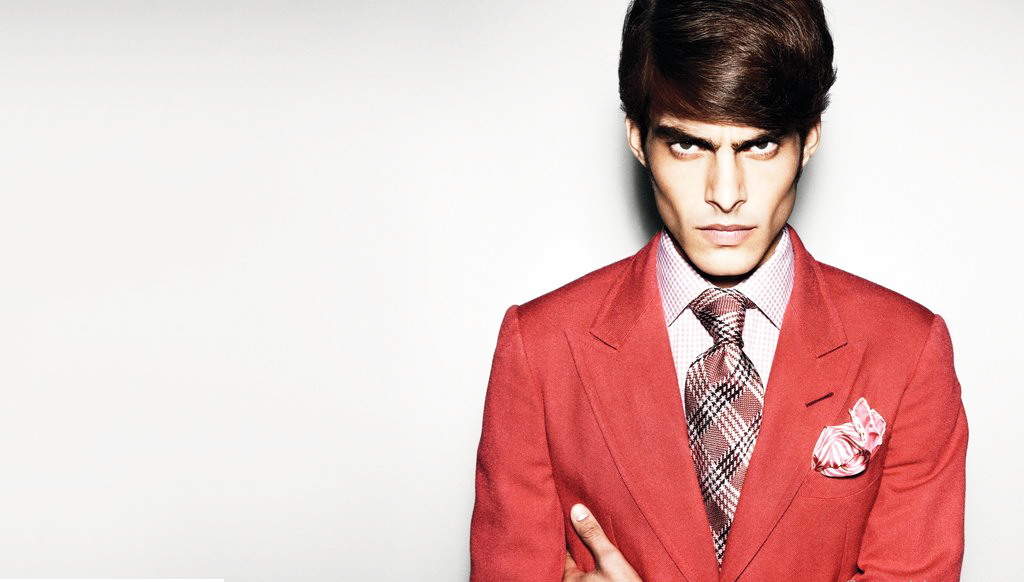 SUITED UP IN STYLE | Taking time out to buy a classic business suit requires some forethought and the cut, colour, texture are just some of the details to look out for
A classic business suit is the starting point of a man's wardrobe,not only for the days when power dressing is required but also for when looking dapper is the predominant mood. So just in case you're gearing up to bring home your first (or next) bespoke suit, bookmark this piece on luxury brands offering the best value-for-money
When Frank Lloyd Wright said, "Give me the luxuries of life and I will willingly do without the necessities", he was speaking for a generation of fashion-loving, hip trend-setters.And with an evolution of that nature, those limited edition Adidas sneakers which figured on a teen's must-have list, no longer quicken the heartbeat of the suave gentleman who loves his all-bespoke closet like his secret armour. For him, it is rather the classics and timeless stuff that he wishes to own as luxury is not an option, but a necessity. Should you identify with our man here, and want to follow in his sartorial footprints, still keeping your pocket size intact? Well then, it's time to look towards the luxury store for your armour of choice – that luxe business suit! And to make matters easy, we bring to you a compilation of some drool-worthy yet affordable luxury suit options for men (all you need to do is trek to the nearest store to get it, and if in Delhi then just head to the DLF Emporio Mall).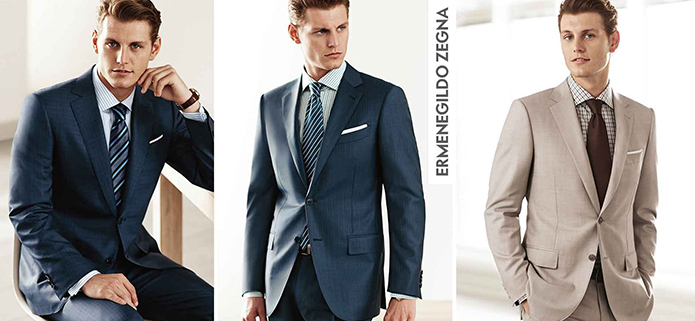 Like with most other brands on the list, Zegna's offerings can be classified into three: Couture (Hand-made and top-of-the-line), RTW or Ready to Wear and MTM or Made to Measure/Order. Zegna's Su Misura (MTM) suits are priced higher by fifteen per cent when compared to the RTW line, but guarantees that perfect fit. How, you ask? Well, they do not have craftsmen in India. After a thorough scan of the fabrics and looks in the booklet, your entire measurements are sent to master craftsmen in Italy and everything is done there itself.The only use of needle that happens here is when you need a minor alteration such as with the trouser's length.
When talking of the fabrics, Zegna's got plenty! However, rather than flood you with names and technicalities let us cut it down to our top pick for you–the Trofeo fabric. It should be your pick, for it happens to be one of the brand's classic fabrics. The very name trofeo (Italian for trophy) alludes to the excellence of all the raw materials used in the production of Zegna fabrics. Made using Australian wool with a fineness of approximately 17 micron, the long and soft fibers enable the fabric to deliver perfect performance, even after prolonged periods of use. The key qualities of these trans-seasonal wools are in fact fineness, length, cleanness and uniformity. Coordinate with a shirt, a tie and calf leather shoes and you're all set. An EZ logo belt, optional!
Those looking for a more affordable variant try the sporty line from the brand, called Z Zegna and walk out with a suit for INR 1.2 Lacs!
Ermenegildo Zegna is, without a doubt the most high-end on the list, but considering the heritage value and artistry that has gone into the making of your piece, it sure is phenomenal value for your buck!
Most affordable suit: INR 1.9 Lac for Zegna suits; 1.21 Lac for the Z Zegna range of suits.
Most affordable buy: The Zegna pocket square (called pochette)
So worth a buy: Zegna's new project titled casual luxury, where they shall custom-make cashmere knitwear (yes, knitwear!) for you. It certainly doesn't get any more luxe than this!
On our wish list: The suits made from the 13 milmil 13 fabrics. It is an Australian superfine Merino wool fabric that is used exclusively for Zegna's Couture collection. The fineness of the fibers is 13 thousandths of a millimeter, which makes both fabric processing and garment making particularly delicate operations. Such fine fibers are extremely rare and 13 milmil 13 is in fact a limited production fabric made in a single version, a pinstripe on a mélange gray ground (280 g/m).
Moving on, the brand that comes next is one with that instantly recognizable and iconic tartan print. It further has three categorizations, namely–Burberry Brit, Burberry Prorsum and Burberry London.
The Prorsum label (Latin for forwards) offers, high-end, high-cost evening wear and is the most fashion forward of the lot. Off-the-runway outfits are what you should expect to see here. More conservative than Prorsum is London. It lies between Prorsum and Brit in terms of style, wearabilty, glam quotient and price. Outfits from the London label can be worn to work.With the same high standards as all others, Brit is the most casual offering from Burberry.  It includes denim and sportswear and captures the relaxed, scruffier side of its clientele.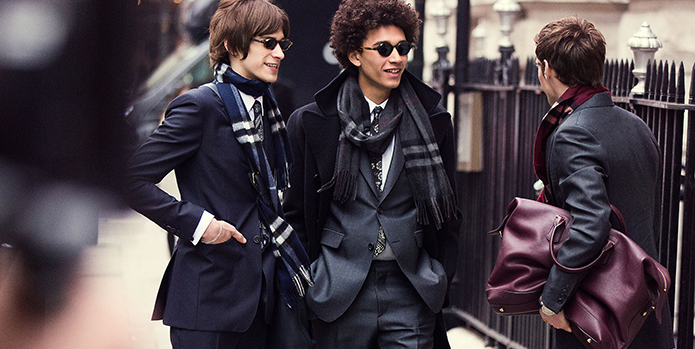 With a fair idea of the labels offered, chances are you would want to opt for Prorsum as it also has suits on the offering.
The men's suits fall within the Travel Tailoring collection from Burberry, that brings together English and Italian woven wools. Crafted with the brand's unique memory fabric, the suits (and even separates) are available in Slim and Modern fits. The Slim fit is a sharp, straight silhouette. The jacket is close-cut with a strong shoulder and narrow lapels. Trousers are flat fronted and tapered for a clean, slim fit. The Modern fit is a close fit with added ease for a variety of body shapes. A longer length jacket sits clean at the waist and hem, while trousers are flat-fronted and slightly tapered. Their Classic counterpart is not available in India but is the one that's tailored with a wider lapel. The jacket covers the chest with ease added through the waist, while maintaining a sharp silhouette. Trousers are flat-fronted and straight.
But the one thing that sets their suits apart from the others is the very English tailoring .  Add to it, Burberry's motion canvas that lends added mobility to the wearer and the garment's distinct A-Line cuts–and the result is pure British Luxe!
Most affordable suit: INR 1.25 Lac
Most affordable buy: The Burberry Polos, for that sports luxe look
So worth a buy: It's almost criminal to shop Burberry without getting your hands on the iconic tartan. We suggest you pick the exploded tartan shirt or its crisp white counterpart with the print running along the front buttons, collar and cuffs.
On our wishlist: The yet-to-arrive limited edition suits from the Autumn-Winter range with gorgeous appliqué details.
Now, in case you thought that you'd walk into a store and walk out with your first luxe suit, then Tom Ford is not your destination. There aren't any RTW suits happening here. Full-on couture, and MTM services is what we're talking about at Tom Ford, with its exclusive couture suits on the offering.
And even the fabrics used aren't the regular ones at all. We're talking never-before-seen hues of cyan and reds. The color palette is literally sumptuous. And so are the fabrics, equally sumptuous in innovative blends–linen and cotton, linen and silk, linen and mohair and trans-seasonal wool. You can even buy evening jacket, which are MTM of course.However, you need to understand one crucial aspect while visiting this store. You're going here to get a particular Tom Ford look for yourself, so made-to-your-order is not the kind of bespoke on available here.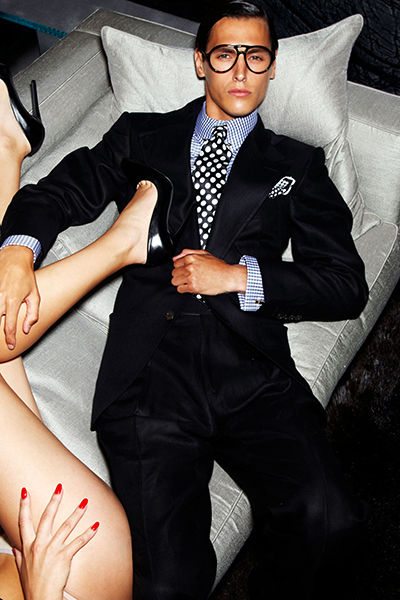 Research shows that you will have some idiosyncrasy of figure that makes you not abnormal but simply individual. So your stance can be stooped or straight, your right arm slightly shorter than your left, and trouser length depending on how high you wear them. And that's where MTM helps. You measurements are taken and then sent to Italy, where, hold your breath, more than 60 percent of your suit is made by hand!
Add to it the horn buttons, the trouser stitch along the pockets, hand-weaving along the cuff and Tom Ford's signature Drop 7 Cut – and you have a masterpiece in fabric! (For the uninitiated, the Drop 7 Cut is your chest measurement minus your waist measurement. Say your chest is 41" and waist is 32", then subtracting the two a value would be obtained to lend your suit that sharply-tailored feel). To know about how much time does this perfection-in-wool take to make? Precisely, 8 weeks!
Most affordable suit: INR 2.4 Lac (they go up to 5.5 Lac and above)
Most affordable buy: Without a doubt, Mr. Ford's perfume for men.
So worth a buy: The wallets made from the most exquisite leathers – stingray, lizard-skin, anyone?
On our wish-list: The otherwise 'anti-branding' Tom Ford does produce a very chic T-buckle belt. No wonder then, it's always sold-out.
Next in the reckoning is Armani, the brand name with its distinct Italian feel after veteran designer, Giorgio Armani. The store houses everything, from coats to innerwear and is just perfect for the 'younger' crowd. Somewhat like a Z Zegna.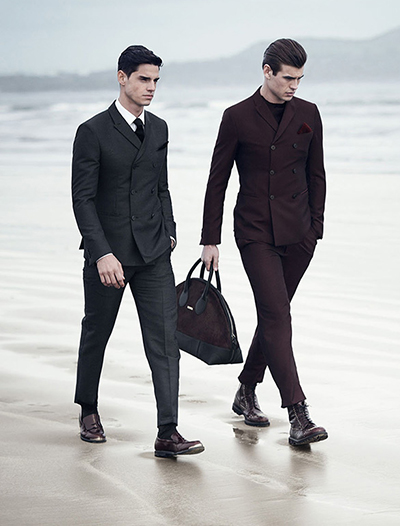 While store representatives here will enlighten you with the fabrics and brand's heritage,they will also emphasize, "The most important aspect of the suit is the fit. A suit can be stitched entirely by hand for which some brands might charge you a bomb, but once worn it can resemble a rug sack. However, a suit might be entirely machine-stitched, even using superglue, but fits impeccably. So, the fit of a suit is a subjective thing, as it not only depends on your shape, but also upon your preferences as some people like a tight-fitting suit, others like a more relaxed fit. But having said that, its importance doesn't decrease even by an iota."
Most affordable suit: INR 90,000 (they go up to 1.25 Lac and above)
Most affordable buy: Cufflinks, priced upwards of INR 8K
So worth a buy: The tie & pocket square set, worth INR 15,000.
On our wish-list: The formal shoes in calf-leather with the laser-cut Emporio Armani basket/eagle on it. Very subtle, yet very classy.