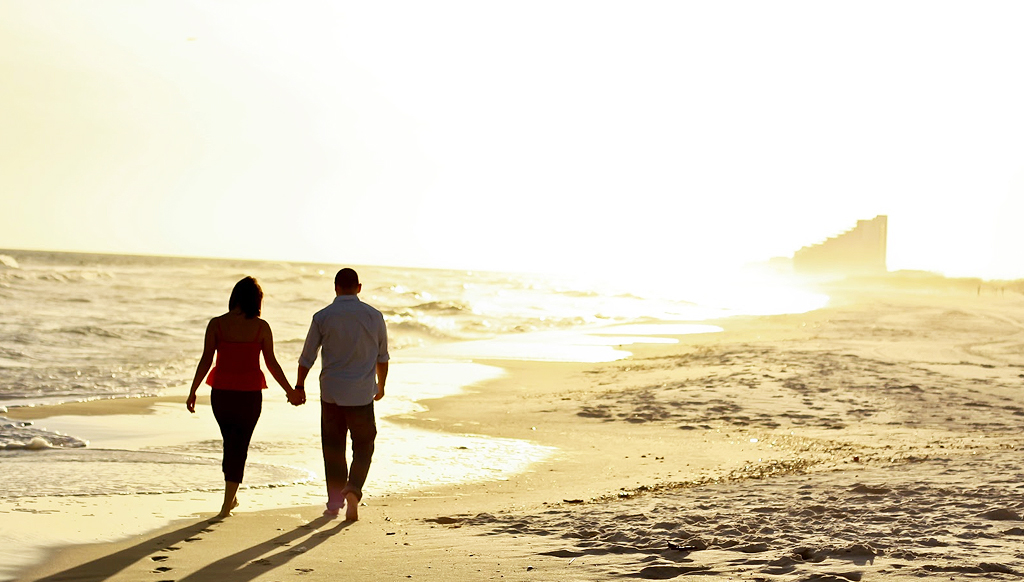 LOVERS'DAY OUT | In enchanting locales with exciting possibilities to explore together
Love leads you into uncharted territories, and what is a better way to discover together than going for a romantric retreat where passions and pursuits come together for an unmatched experience – one that leaves brings you closer, more in the mind and heart. Here are four such resorts which can veritably be the best hideouts for lovers who are looking to take a break or just to escape, hand in hand, away from the
everyday,and into the exotic
The luxury of taking a vacation with no occasion defining it is certainly a cherished one. But when its the season when the reason is love, you can happily join in the lovestruck lot and plan a romantic treat for two – no questions asked. But should you be the one begging to differ – no matter what the price or place – then here are some first-hand suggestions for retreats which will take you far away from the maddening crowds.We have heard of clichés where they say love is all about re-connecting with the elements, and we just thought that there is an idea, because what is luxury if not a return, or a retreat as it were, to nature in all its glory. So, here are the four chosen retreats which promise to bring you closer to your love, and the four elements, in each of their exclusive, extravagant and eloquently ethereal environs.
For the lovebirds for whom being down-to-earth and rooted means a lot, the earth is your oyster. And we have for you the Tree House Resort, rated among the top 30 eco-hotels in India, situated in the foothills of Syari Valley, with a perfect view of Aravalli Mountain. Innovative in design, these luxury cottages, or nests as they are called, are perched atop 'keekar' trees and several live branches running through the rooms making nature omnipresent in these cocoons of comfort. While the cottages ring in the rustic aesthetics of a real tree house, the interiors are fitted out with all the mod cons and you will not be left wanting for the amenities that come with a 5 star resort. This tropical paradise, recalling every shade of green, interspersed with lakes and duck ponds, is perfect for a romantic getaway, not too far removed from the city and yet isolated in its theme – a return to verdant earth, deep inside the heart of a forest.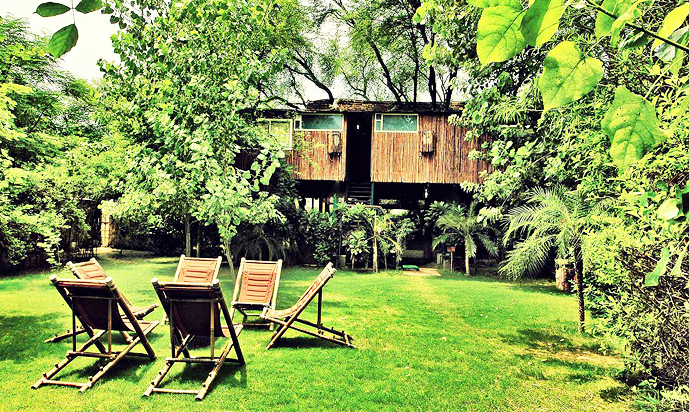 A walk in woods hand in hand with your partner, with no one to otherwise claim attention, and only exotic birds chirping away in a melodious medley, the resort is a unique experience. Adding to the pleasures of your stay-acation, there is a restaurant – aptly called 'Machaan' – with delicacies being whipped up using handpicked organic produce by the resident chefs. And should you want to share a drink to cap a perfect day spent together, then you just need to head to the Peacock Bar which happens to be a 400 year old relic from the Mughal era, with intricately carved peacocks and elephants running along its length and breadth, carefully restored to create a magnificent Bar space. But delights at the Tree House Resort do not come to an end just here, as there is more that you can enjoy, or rather indulge in together with your loved one. Staying true to its theme, this oasis of luxury also allows you to experience a spa with a difference.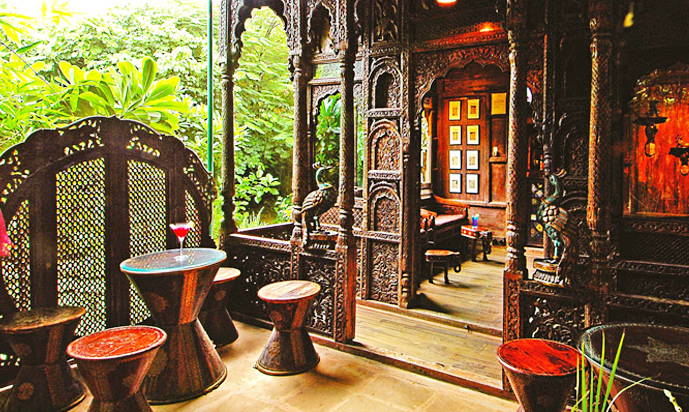 The Aviary Spa happens to be India's first where caged birds who cannot survive in the wild are released in the aviary – a happy space for the birds. The vibrant colours and tweets of the birds make the spa therapies more relaxing, and one that both of you would not forget. And, since no vacation could be truly complete without shopping [let's call it gifting for our purposes here], there is the Nature Shop, Taruveda, which has on display a stunning collection of handicrafts, paintings from across the globe along with organics of OMVED and the exclusive collection from Monisha Thahryamal – so spoilt for choice, aren't we here?

No.1 address in the Indian Ocean – Taprobane Island has played host to kings, queens, presidents, prime ministers, aristocracy, writers and eccentrics, giving
it a very colorful history


Moving on to more fluid elements, we have for you an island holiday idea which you might not have encountered yet. And an encounter it is, because we are talking about Sri Lanka's only privately owned island which they also refer to as the 'No.1 address in the Indian Ocean' – Taprobane Island. It was originally built in the 1920's by the romantically named but self-styled Count de Mauny-Talvande. Located on Sri Lanka's exotic south coast, fast becoming the Riviera of choice for the world's discerning and inquisitive travellers, the island with its neo palladian mansion has played host to kings, queens, presidents, prime ministers, aristocracy, writers and eccentrics, giving it a very colorful history.
With two and a half acres of tropical heaven on earth, the access to this island, interestingly, is usually made by wading through the surf on foot, or by some, on elephant or sedan chair! And to think that there is veritably nothing between the island and the South Pole – the ultimate fantasy of a secluded lovers' hideout comes true right here. You can revel in the privacy of the 5 en-suite bedrooms, with spacious living areas, balconies, verandahs, an infinity pool and astaff of 5 along with a private chef catering to your every need.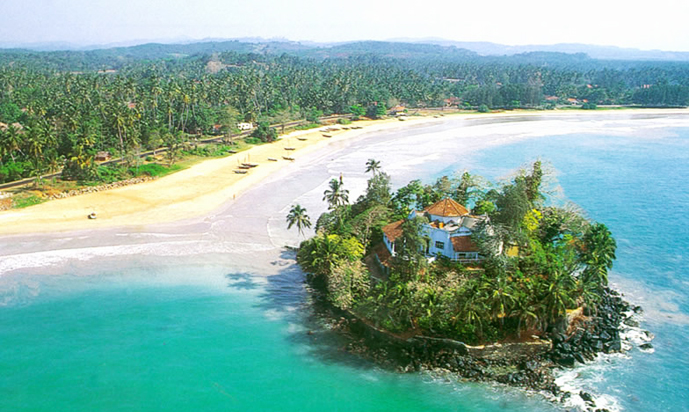 The sprawling octagonal house, with its cool white terrazzo floors and high wooden ceilings allows for panoramic Indian Ocean views and of the sprawling tropical garden with cascading terraces filled with frangipanis, palms, flame trees, fuchsias, hibiscus, bougainvillea, heliconia, bromeliads, monkey tail, orchids and white sandy paths. So you wander along in unbroken serenity, oblivious to mundane distraction of the urban life. Love finds itself an apt background here to flourish in, overlooking the Indian Ocean, shaded in by the swaying palms, fenced in by a beauty which dates back to unspoiled, innocent times.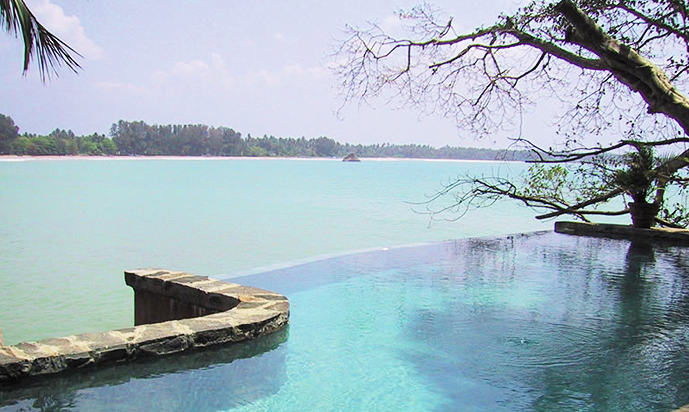 For those who like floating away, or being carried away in a heady rush of excitement through their lives, they will love the mountains which court the air as if their essences blend in. And for such seekers of the ethereal, we have The Himalayan, perched at an elevation of 2003 metres, in Manali's hill-studded landscape. A premier luxury resort, it is built in the Victorian Gothic Revival style which cuts a towering figure against a background of mountain peaks and tall coniferous trees.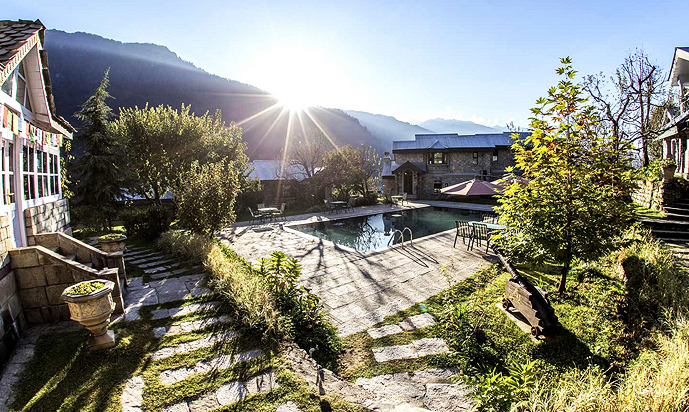 The Castle and Cottages are set in the midst of apple and cherry orchards, and offer you an unprecedented access to a wide array of flora and fauna. You can find your own nature trail to embark on or find out a silent nook to spend a quiet evening for two.The castle lofts and turrets, culminate at the Crow's Nest where the irregularity of the Castle becomes even more evident, with soaring chimneys and a 360° panoramic view of the grounds and the Manali landscape – all very fit for a romantic rendezvous.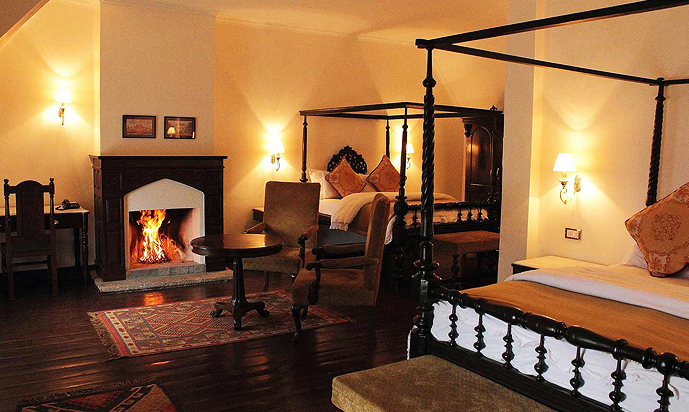 If your love is like an all-consuming passionate flame, then the sun would be an apt emblem to espouse, and so the Fort of the Sun – Mihirgarh – will be your kind of place, and not too far away being 55 kms south west of Jodhpur City. The majestic fort seems to emerge from the desert and complements the raven-like beauty of the land. This exclusive nine suite boutique hotel promises more than 1700 sq.ft. of pure luxury.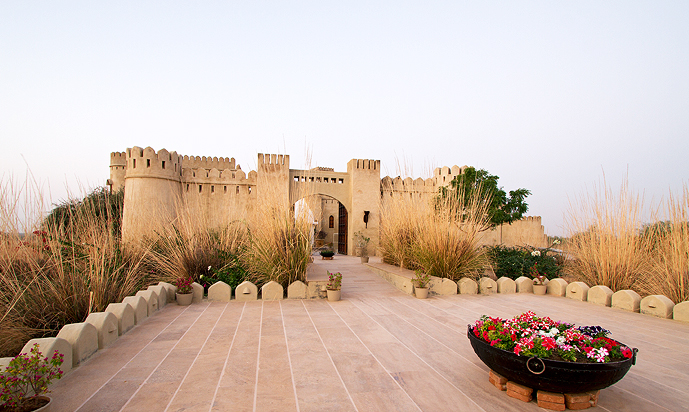 While Alishaan is the name given to the suites on the ground floor, each of which comes with its own plunge pool and personal courtyard, the suites on the first floor are called Shaandar and have an exclusive open air Jacuzzi along with a private terrace. Alishaan and Shaandar – the names come from the fine Marwari Stallions from the Rohet Stables[Mihirgarh also has an equestrian programme with best specimens of the Marwari breed of horseson display]. What is to be cherished here are the Royal picnics, reminiscent of a bygone era, pitched under an ornate tent, the food and wine laid upon crisp white covers, the courteous attendants, the live music create an ambience which is unrivalled and will be the last word in a royal outing which could very well turn out to be a date to remember forever.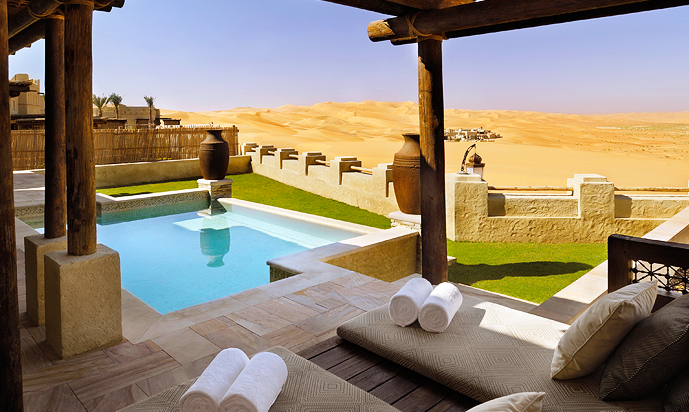 With the four retreats covered above, it won't be love's labour lost at all and you will be left wanting for more as goodbyes will get harder too!