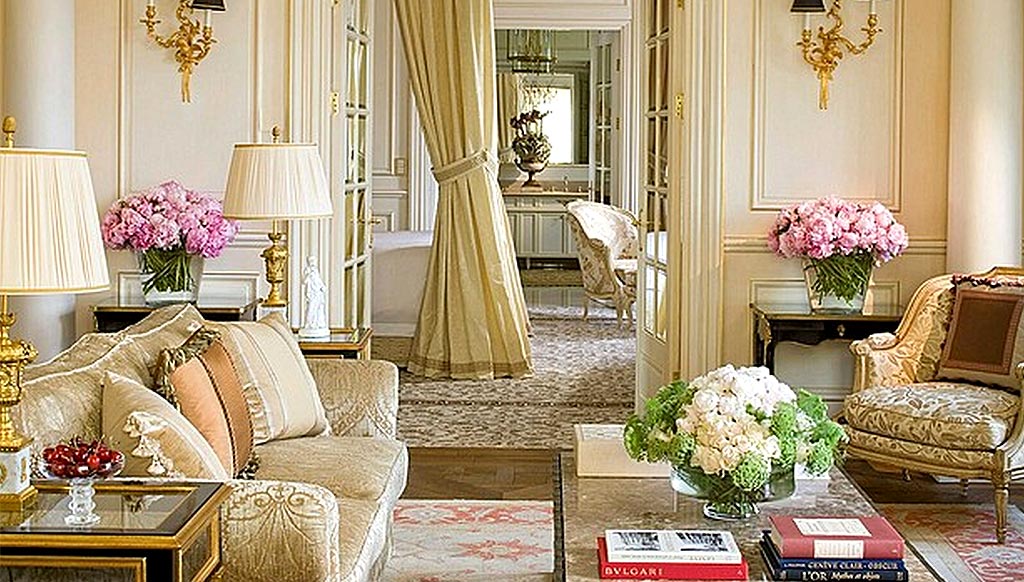 VINTAGE VENEER | Taking on a home makeover project, a French inspired décor is worth exploring for its charm and elegance
French interior decorating is a school in itself and one that's not all too easy to decode, but at the same time typical in some ways. Here is an easy-to-copy décor guide by interior designer, Shella Kapil, to start you on a home makeover path which will lead you to adopting an all-vintage French aesthetic
Lace, lavender, florals and delicate frills could be words summoning feel of French but French country home decorating is a very unique form of rustic chic. Think cottages and stone houses in Provence and other parts of South France and you will notice the fluidity of boundaries between home and outdoors, the inventive use of ornament and subdued yet splendid upholstery make for an authentic French interior design. A simple wicker chair, a bucket filled with dried flowers, floral fabrics, cane baskets, stone floors all add upto a nature's feast which is what the vintage French look is all about. Walls, floors, colours, furniture, fabrics and accessories all have an equally important role to play in bringing together this and for that matter, any look.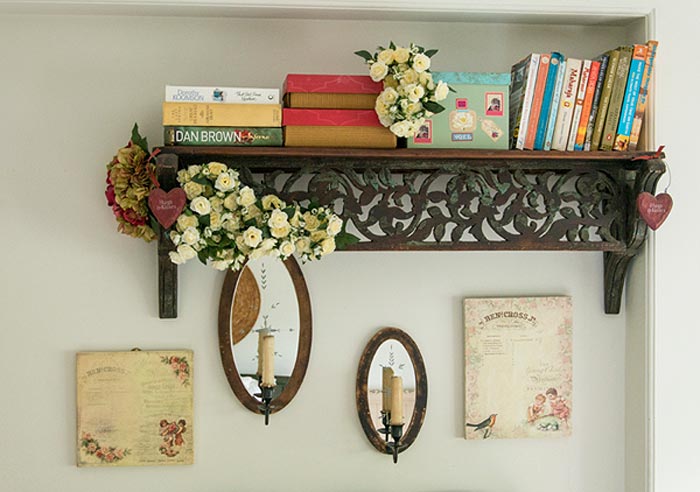 So, if you are in the mood to redecorate and not undergo the pains of a complete overhaul then here are some tips on how to get the Classic French Vintage look into your house. Being an evergreen theme, this holds the same charm and warmth as it does in the beginning, so you are good to go with this one.
Taking up each aspect of your house, here are décor ideas to impart that distinct French aesthetic to each before having it all come together in harmony.
WALLS – Un-plastered stone walls and textures are elementary to this look. Cracked plaster look or distressed wall finishes help in advancing the vintage appeal.
FLOORS – Terracotta has been used for thousands of years inside and outside the house. Terracotta and its close companion – brick – lend sensuous warmth to the house exteriors and interiors. These materials even when finished with a modern sealant have a friendly comforting feeling – a sense of elemental earth. Wooden floors have an old world charm and antique rugs further compliment that charm.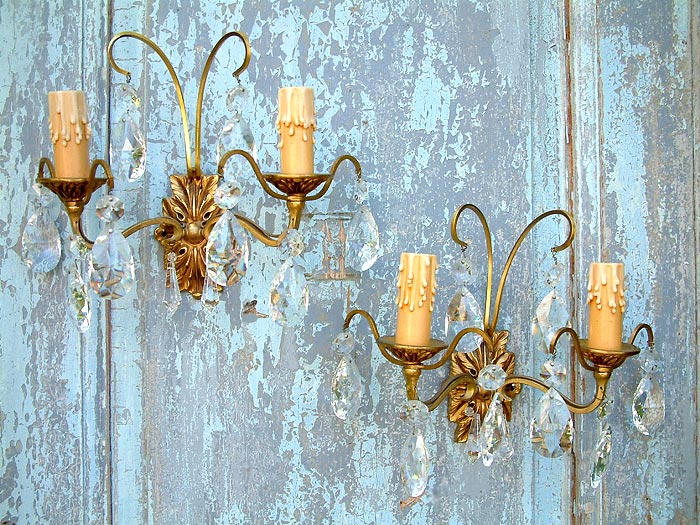 COLOURS – The colours that dominate a French home are soft blues, greys, greens, pinks and whites. It is very crucial to understand how to make best use of these colours as the entire scheme of things revolves around them. Soft colours, soothes and creates interest. They have character and depth in them and compliment the other elements of the room. Glitter, Gold, Silver are a big no no here.
FURNITURE – There is extensive use of traditional natural materials which are then painted or polished. It is uniquely decorative and easy to live with. The cupboards could be lime washed/painted/colour stained and the inside surfaces lined with patterned fabric/paper. Armchairs, love seats, chaise lounge in designs which are French inspired will also make for this look.
The bed represents the largest and most important piece of furniture in the house and should be upholstered in fabric or decorated with bed frill/ drapes or have a floral canopy.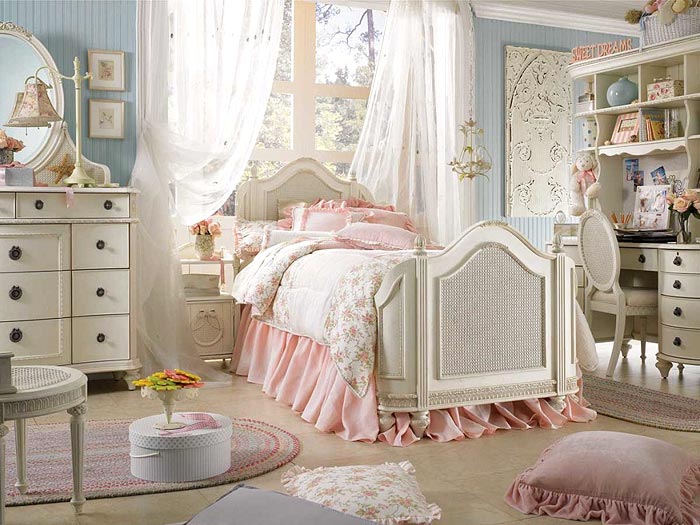 FABRICS – The French love vintage textiles. The traditional ' boutis 'quilt is widely used throughout the house. In every room textiles appear in profusion- not just curtains and blinds but on chairs, benches, cushions, beds and tables. Fabrics give the room a lift but should never be loud enough to overwhelm the rest of the elegant scheme.
ACCESSORIES – Antique hanging lanterns against a stonewall, ceramics, pottery, glass, candelabras, cloches, jugs filled with flowers, baskets stacked in a heap, plates stacked into satisfying piles are the decoratives that give a typical French house its individuality and character. One can say that "There is elegance of use rather than the elegance of ornamentation."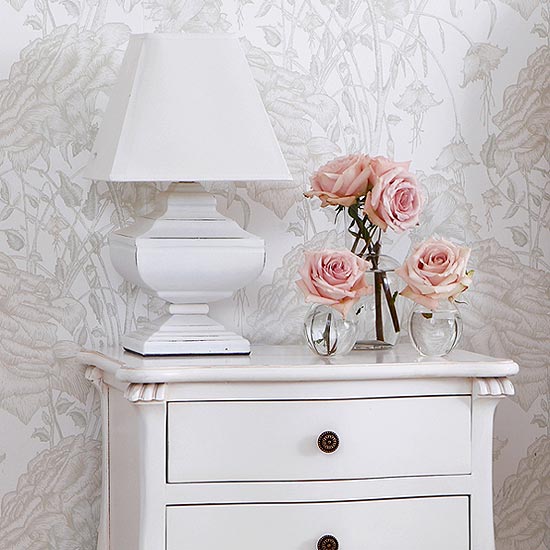 Some handy tips to take over the above will start with a call to dare to be different. Another one is to not be prisoner to trends but to go classic. And moving towards the finer nuances are the following suggestions –
Loud colours tire the eyes. Go pastel.
Begin by choosing stone floors and say 'NO' to Italian marble.
There should be a sense of space and lightness of touch in every room.
Display flower arrangements for instant charm.
Do invest in bed linen and quilts.
Never keep the curtains drawn during the day. Natural light makes the place bright, fresh and happy.