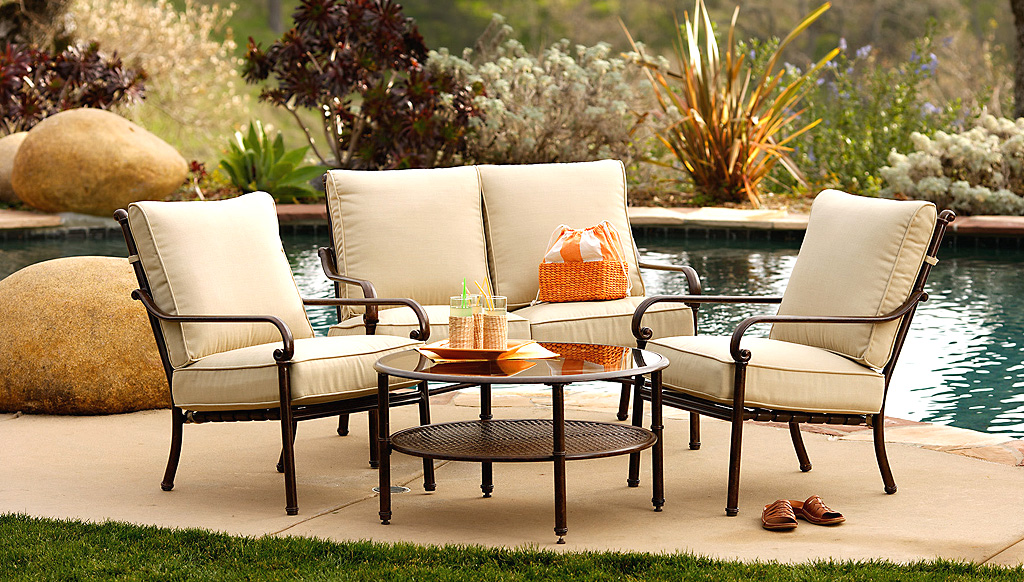 ARTFULLY DONE-UP | Front porches and back patios can be your favorite luxe get-aways, just a step further from your room
Balmy breezes, early sunsets, blue skies, or sunny days could be all beckoning you to spend time outside on your patios and porches. To make these outdoor living areas more welcoming, you can try these expert decorating ideas and see the magic unfold.
You have been pondering about luxurious and cozy patio design but you have never really set your mind to go ahead and do it? This is probably either because you could not decide on the exact décor idea or you never have not been exactly sure it would really work. It was high time this changed. Here are seven patio décor ideas, both cozy and luxurious to choose from. One of them will surely make your dreams come true.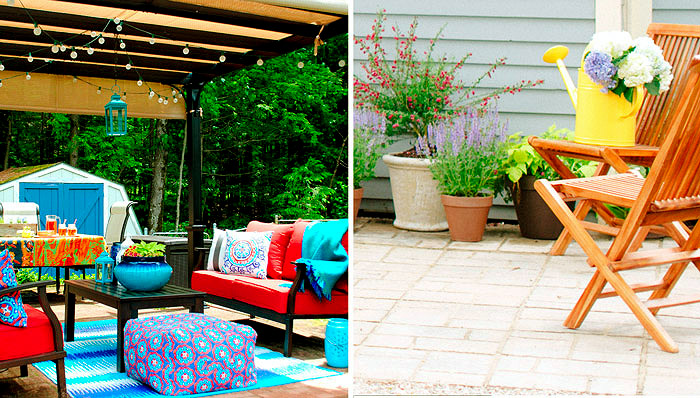 Bohemian patio
Bohemian or Gipsy style is the most colorful of all designs. Simply, it can never get too colorful and it surely creates a vivid atmosphere. Naturally, we are talking about perfectly harmonious colors that create a compact atmosphere. Think in terms of analogous colors, thou complementary combinations work well too if not abused. Natural materials are an absolute must, softened with various colorful cushions, poufs, lanterns and curtains will create a fairy tale atmosphere and make your patio a cozy and memorable spot. Candles and scent sticks will further enhance the feeling.
Intimate décor
If you are looking for a relaxing spot where you could spend some alone time reenergizing after a long day at work turning your patio into a luxurious and cozy nook is the way to go. Comfortable designer armchairs and bed are a must for reading and relaxing sessions. Engraved metal table with a glass countertop and matching chairs would be a perfect setting for romantic evenings or social gatherings if spending evenings with your loved one or friends is your idea of relaxing. Naturally, matching style candle holders will perfectly fit the space too.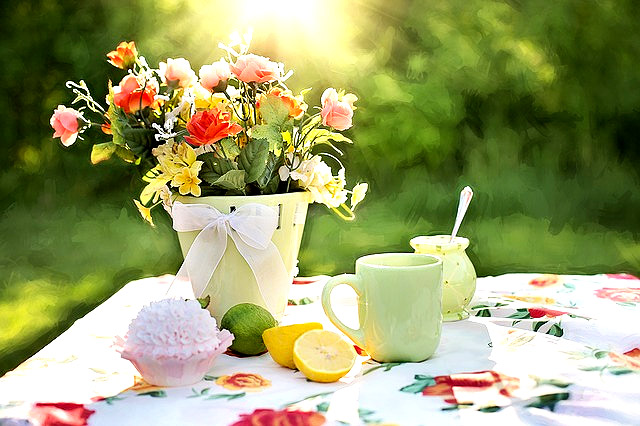 Host patio
If your idea of relaxing and having a good time is partying at your patio there is a solution. First of all, you need to set the mood with some quality lighting solutions. Intelligent lighting is the only way to go. Lasers, moving heads and scanner will be more than enough and you can gradually upgrade if you feel that something is lacking. A good stereo system is obligatory and online media server would be the coziest solution as the music source. You will need a lot of power for all this equipment so consider a generator as well. Lastly, what good is a party without barbeque and drinks?
Center of Attention Patio Design
Luxury and cozy atmosphere can be achieved by having a carefully chosen single design item that will be the focus of attention. Since patios are discussed here prolonging their usability throughout the year would be one of those groundbreaking ideas. For example, Blazing Glass simple fire pits would not only provide warm and welcoming atmosphere and allow you to enjoy your patio all year round but they would make them look stunning and unique. All you need more are comfortable chairs or sofas and you are ready to relax.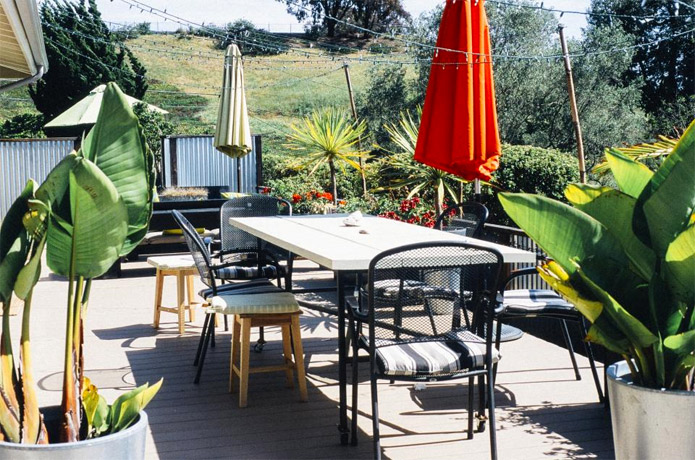 Chic patio
If you wish to recreate the atmosphere from the old photograph at the beginning of the 20th century, chick patio décor is your cup of tea. All imperfections are allowed and are in spirit of chic decor, as long as they do not mean malfunctioning of any kind. Still, it can all look luxurious at the same time. For a start, pick luscious flower arrangements and hang them everywhere. Use soft pastel colors for all walls and luxurious Victorian age furniture to enhance the chic atmosphere. A dominant crystal chandelier would be a perfect lighting solution and, if needed, add matching lanterns on top of wrought iron tables.
Open air movie
What better way for keen movie fans to spend his free time than enjoying their favorite movies in a fully equipped private outdoor theatre? Foldable screen for the sake of convenience, relaxing and comfortable chairs with obligate cup holders, the latest model of 3D screen projector, a high quality Blu-ray player and a sophisticated surround speaker system will put you in the center of every action, shoulder to shoulder with the best cinemas in town. Naturally, a portable fridge and a pop corn machine make the viewing all the more enjoyable.
Aquatic
If the space allows it, fitting a luxuriously equipped mid-sized pool in your patio is something that will give it a completely new dimension. Naturally, the purpose of this kind of pool is not a swimming practice, rather relaxing being massaged by the water while sipping your favorite wine and listening to your favorite records. Underwater lighting will give a completely new dimension and merely by looking at the surface on those nights when you are not up for getting wet will relax you. Artificial waves would bring the soothing sounds and complete the feel.
Once again, whichever of these décors meets your preferences, you are in for endless hours of coziness and luxury. Make use of them as much as you can.