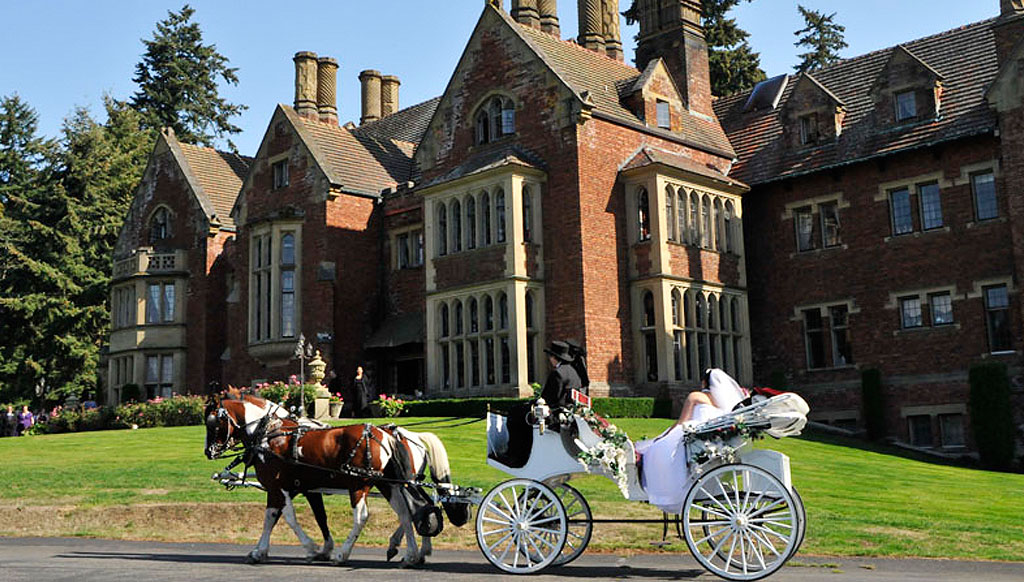 THE BOVEY CASTLE | For a romantic Victorian wedding at a picture-book pretty castle
If you are thinking of an offbeat-location-wedding, calling in old-world charm and beauty of the English countryside and its quaint style, then scenic castles situated in and around Britain promise to be your dream destination.
Weddings are a momentous occasion for some, extending beyond ceremony to a celebration. For others, they are a chance to gather a few close ones and cherish the rare chance of meeting all the important people in their lives in a span of a few days. Ultimately, weddings are unforgettable, and what makes them so is the atmosphere they create. And what better to create an atmosphere of festivity and celebration than to set the special day in some of the most picturesque castles, against the backdrop of centuries of lavish living and enchanting romances?  There are a plethora of options to choose from,situated in pockets of Britain's most scenic locations, all offering both catered to and non-catered weddings, varying on the number of guests and accommodation requirements. Here are a few top picks-
Augill Castle-
Set in the upper echelons of the Eden Valley, Augill Castle has been voted one of the most romantic spots in England.  Widely reputed for its flexibility with wedding plans and an informal, relaxed feel, it replaces the general chaos that ensues at a wedding with tranquillity and striking views. The castle has fourteen bedrooms, accommodating twenty eight guests at any given time, ideal for more intimate weddings, which are tailor made for each couple, having being designed specifically according to their interests and wishes. Room rates range between one hundred and forty to two hundred and twenty pounds per night.
Exclusive use includes sole use of the castle and grounds including 15 bedrooms, grounds & public areas. Hiring the castle for a weekend wedding can cost from GBP 10200- GBP 13500 and includes sole use of the castle and grounds including 15 bedrooms, grounds & public areas. This price package also includes accommodation in 15 bedrooms with buffet breakfast for up to 30 adults, three course wedding breakfast for up to 30 adults, the use of theirimpressive 'cake sword', afternoon tea on arrival, a relaxed buffet meal on the first night and buffet breakfast on the first morning also.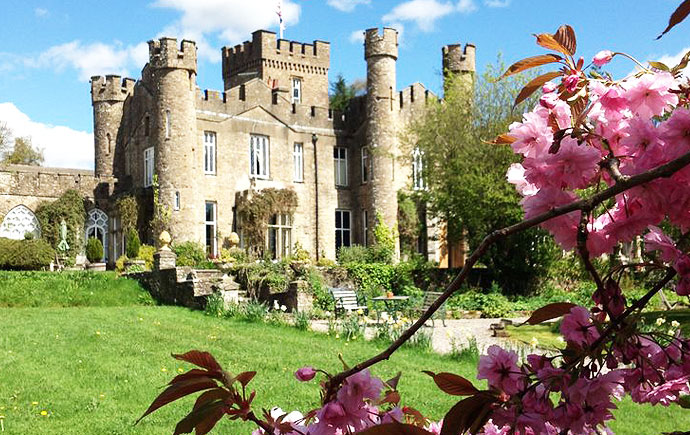 Bovey Castle- 
Located in the lush landscapes of Dartmoor National Park, Devon, Bovey Castle has the perfect blend of a modern resort and an old time castle. A popular choice for luxurious weddings, Bovey Castle has dedicated wedding planners who committedly work with the couple to ensure that every aspect of the big day is flawless. The castle accommodates roughly one hundred and sixty guests, making it ideal for bigger wedding parties. There are a variety of accommodation options to choose from to suit different budgets, ranging from actually living in the castle to nearby lodges. Room rates range between one hundred and fifty to six hundred and fifty pounds a night. For a wedding rental, there are multiple options between hosting a true blue English civil marriage ceremony in the regal Cathedral Room or in the intimate and sophisticated Adams Room, or even outdoors in the charming Summerhouse.
There is also the spacious Dartmoor Suite in the hotel mews for hosting evening receptions at. A brochure with the rates can be downloaded from http://www.celticcastles.com/castles/boveycastle/weddings.aspx 

Lumley Castle-
Known for its high quality entertainment and fantastically original themed weddings, Lumley Castle, in Chester-Le-Street, Northumberland, is the first choice for those who wish to spend a few days with the wedding party after the weddingto see a bit of North East England. Overlooking the river Wear and only sixteen kilometres from the historic city of Durham, Lumley Castle boasts of a diverse range of entertainmentand plenty of nearby tourist attractions to keep the guests busy. The castle accommodates roughly one hundred and thirty guests, with room prices ranging between thirty three to two hundred and twenty pounds a night.
Wedding coordinators are available on request and can plan any kind of entertainment,from treasure hunts, murder mystery parties to trips to the highly recommended Beamish Museum and Durham Cathedral. To hire for the wedding ceremony there is the grand Scarbrough State Room and for an Elizabethan banquet there is the Barons Hall, among other options. There are limited-period, day-long wedding packages starting at GBP 2500, while the ideal way to seek a private consultation and quotation through their website.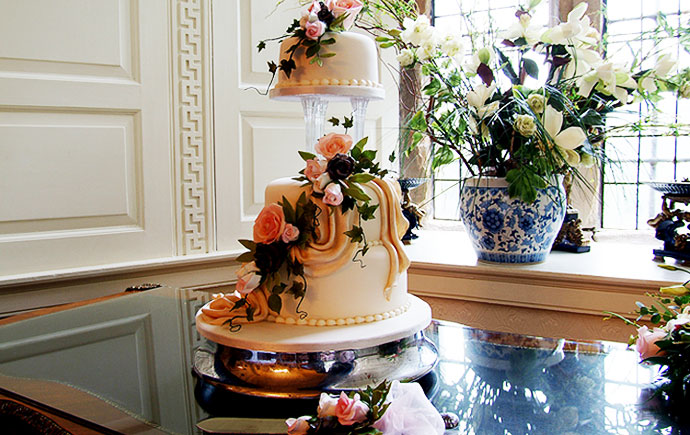 Walworth Castle-
Located enviably on the outskirts of Darlington, County Durham, Walworth Castle promises fantastic comfort and excellent service. With over found hundred acres of parkland, the castle is perfect for outdoor weddings and receptions. Room rates range from eighty five to two hundred and fifty pounds a night, with complementary overnight accommodation and dining for the bride and groom! Catering options are especially diverse here, with a popular favourite being traditional Yorkshire food. What makes this an affordable option among all others is the fact that there is no venue hire charges and you will not compromise on exclusivity as they have a policy of only one wedding pr day.
The 12th century style castle with its sprawling grounds offers many options and customisation services to tailor your dream wedding starting in their civil ceremony room, the bridal suite and the wedding breakfast room. There are wedding packages of various ranges, like there is the Camelot Wedding for 75 guests priced at around GBP 46OO while the King James Wedding package for 100 guests will set you back by about GBP 5800. With all of this in place and sounding very exotic and idyllic, this could then be the perfect venue for your highland wedding.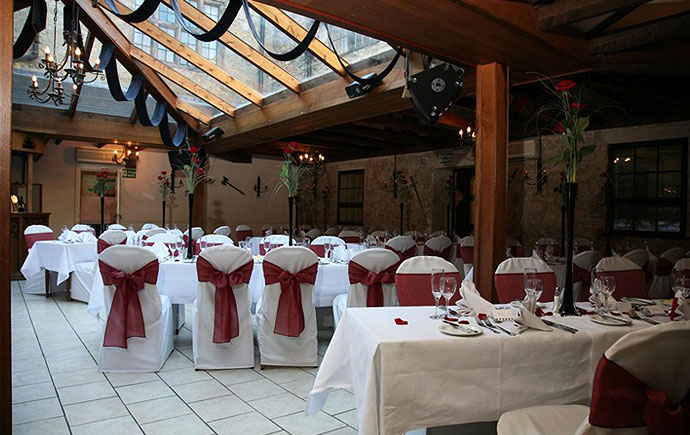 So, if you wish to relocate into an English fairytale and have a wedding which befits the same, then think no further than these castles for an uber luxurious destination wedding.