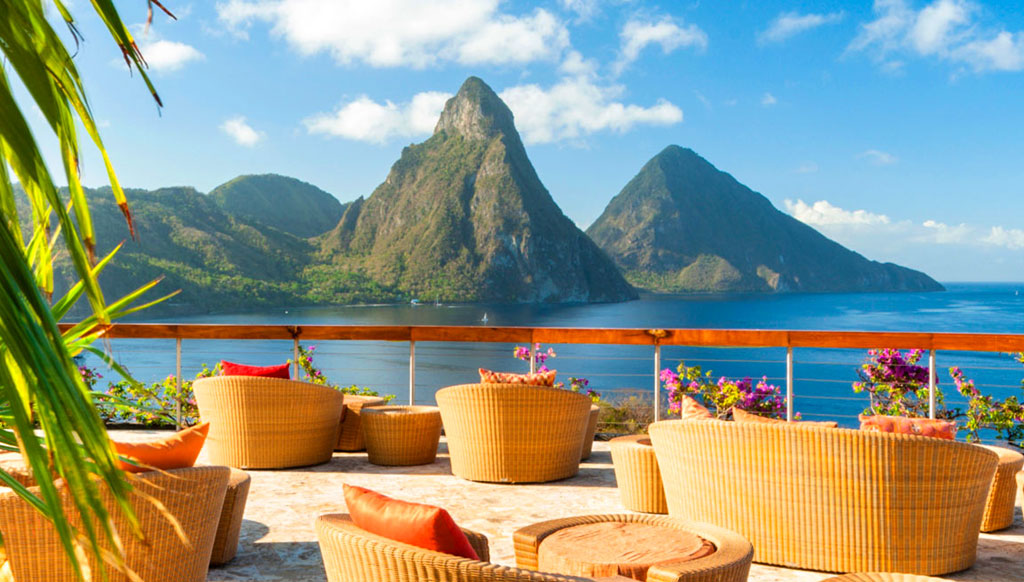 Five of the world's best island resorts from Fiji, Dominica, Italy, St Lucia and Mozambique are waiting to spoil and enthral you
From Jade Mountain in St Lucia to Anantara Medjumbe in Mozambique, we bring you some of the best island resorts in the world, brimming with romance and breathtaking beauty, some frequented by celebrities and others hidden from the world in a secret existence of their own
Lacaula Island, Fiji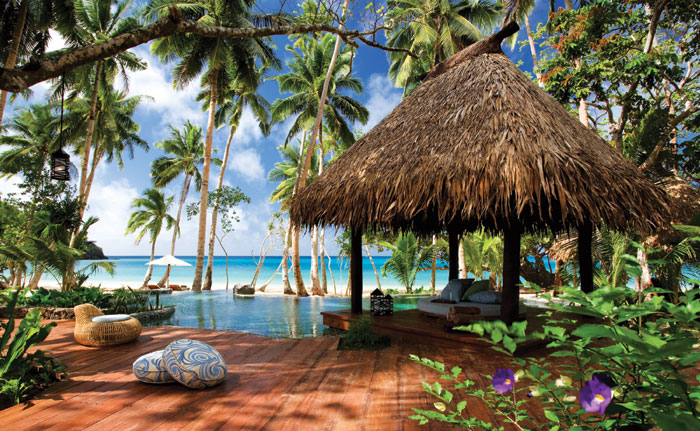 This breathtaking South Pacific hideaway is built on its own 3,500-acre private island studded with lush coconut groves and ringed by pristine white sand beaches. Owned by Red Bull founder and CEO Dietrich Mateschit, the hotel has 25 villas inspired by traditional Fijian bure with leafy tropical gardens and private infinity pools. It also boasts an equestrian center, five restaurants and countless coral reefs that you can explore in nothing less than a submarine!
Secret Bay, Dominica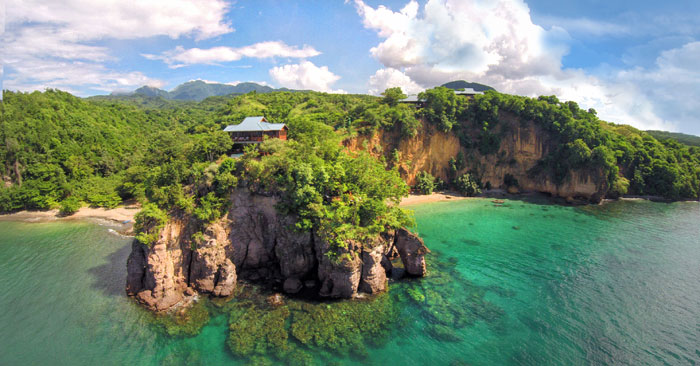 Perched on a clifftop on the island of Dominica, this serenely captivating boutique property remains relatively undiscovered compared to other Caribbean resorts of the same caliber. So you can skip the crowds and secretly revel in the treehouse-style bungalows nestled within thick, jungle-like foliage and equipped with all sorts of indulgent features including hammocks, plunge pools, sundecks and personal libraries et al. The property offers you two gorgeous beaches and a heavenly chance to watch the sun set over the Caribbean Ocean from the gorgeous Vetiver Sunset Deck. Does it get any better than this?
Anantara Medjumbe Island Resort, Mozambique
You don't really think of heading to Mozambique for a lovely island holiday, do you? Well, here's a good reason why you must. This resort tucked away on a tiny private island in the Quirimbas Archipelago, off the northern coast of Mozambique, is the answer to your dreams of an untouched remote heaven. Miles of empty, powder-white sand and surreal blue expanse of ocean merges with the indulgence of this resort that carries a castaway-chic aesthetic and whimsical, Arabian Nights-inspired decor. From the outside the thatched roof wooden villas exude a simple beach shack aesthetic but inside you'll be spoilt silly with deep-soak tubs, roomy outdoor decks and plunge pools built just steps from the ocean. Sink in and breathe deep!
Hotel Santa Caterina, Italy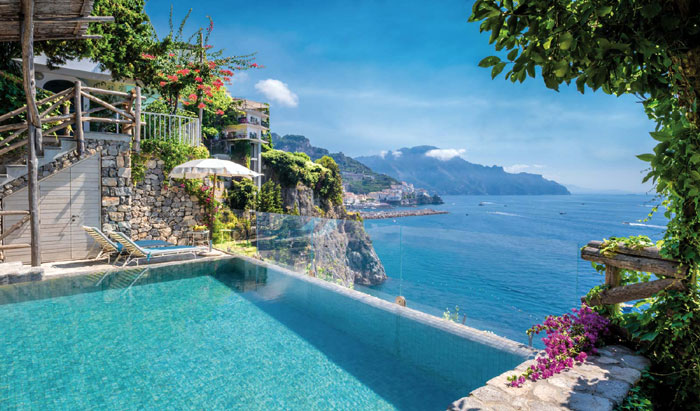 This late-19th-century villa has been owned by the same family for more than four generations. With guests including Brad Pitt and Angelina Jolie, this hotel boats the allure the spectacular scenery and cosmopolitan lifestyle of the Amalfi Coast. Once here you will be surrounded by fruit orchards, olive groves, and bougainvillea, in rooms that boast floors in antique hand-painted majolica, marble baths with brass fixtures, and balconies with views over the Bay of Salerno or the garden.
Jade Mountain, St. Lucia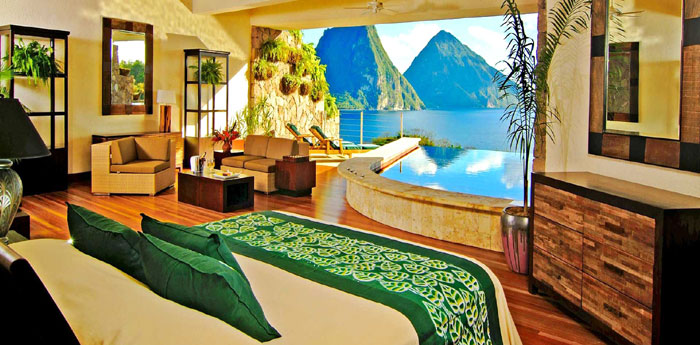 One of the most romantic resorts of the world, Jade Mountain leaves you feeling floating between sea and sky. Situated at Soufrière in St Lucia, this hotel takes your breath away with its views across Soufrière Bay to St. Lucia's fabled Piton peaks. Architect-owner Nick Troubetzkoy has used the setting to the best advantage by removing an entire wall so that each suite opens to a private infinity pool. So you can sit back with a soft sigh and revel in being suspended hundreds of feet above the sea. Are you packing your bags already?