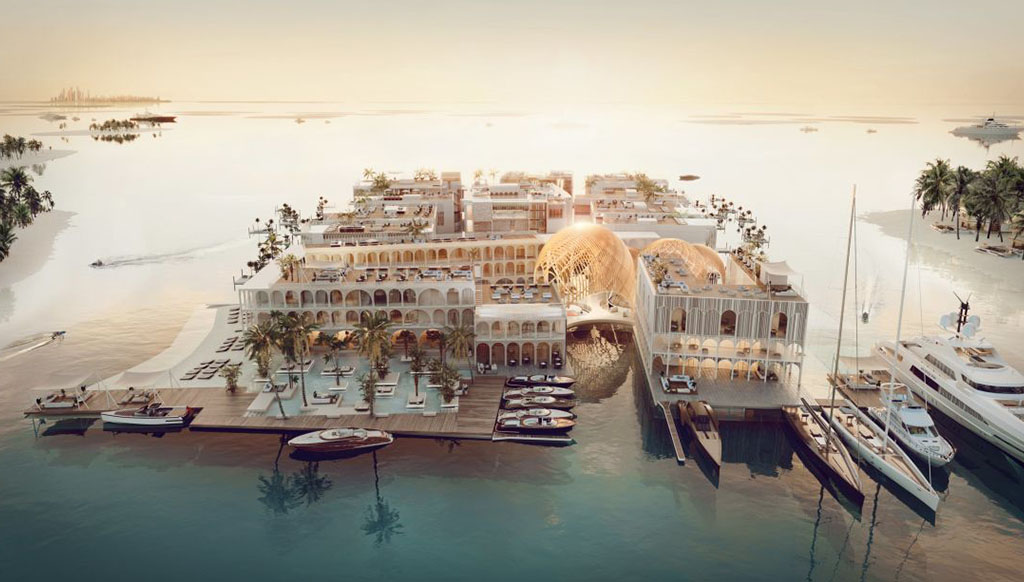 FLOATING VENICE: The world's first floating resort destination, located over two miles off Dubai's coast
Floating in place in The Heart of Europe islands in The World, 4 km off the shores of Dubai, is the Floating Venice island resort that recreates the magic of Venice
The world's very first floating five-star destination recreates the charm and romance of Venice—and where else would it come up except Dubai, which does its best to offer the greatest imaginable luxuries ever!  Launched by the Kleindienst group, the Floating Venice resort is an utterly unique destination floating in place in The Heart of Europe islands in The World, 4 km off the shores of Dubai. Construction is set to begin in 2018 and be completed by the end of 2020.
Inspired by the Mediterranean canal city, it will be the world's first luxury underwater vessel resort, offering both five-star accommodation and dining experiences above and below the water. 180 of the 414 bespoke cabins as well as restaurants, bars and boutique shops will be underwater offering guests remarkable views of passing gondolas above and coral reefs teaming with life below. The resort has the ability to accommodate up to 3,000 guests daily across four floating decks.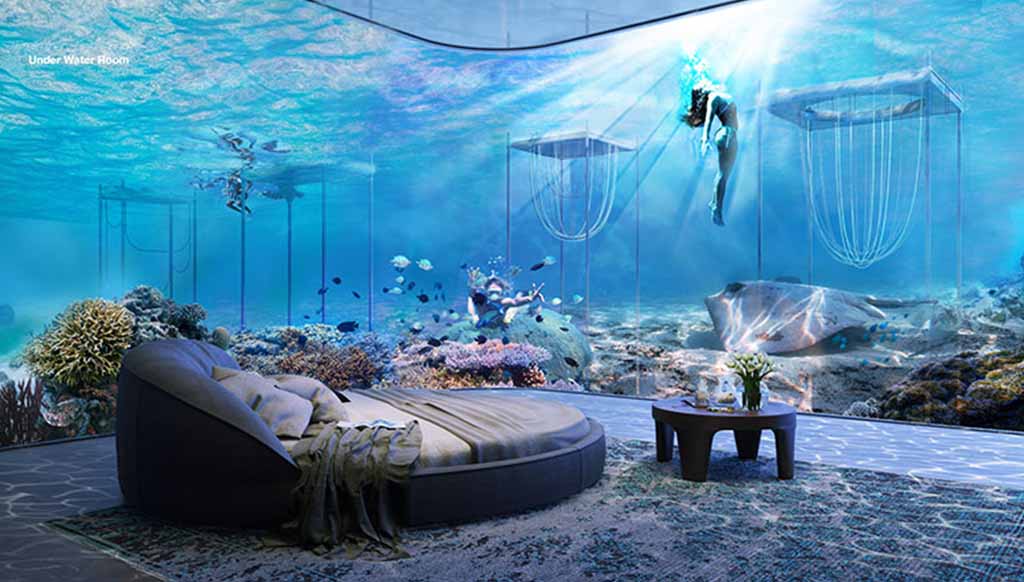 Traditional Venezian festivals such as Carnivale di Venezia, Binnale di Venezia and Festa del Rendentore will be celebrated throughout the year to further transport guests to the water city. Guests will have the option to relax in one of 24 pools located across the property, each of which will include an acrylic base to view the coral nurseries below. Developers of the hotel intend to plant 400,000 square feet of coral along the ocean floor to encourage a thriving variety of sea life to grow. In addition to the 24 pools on property, 12 floating beaches will also be available for guests to access.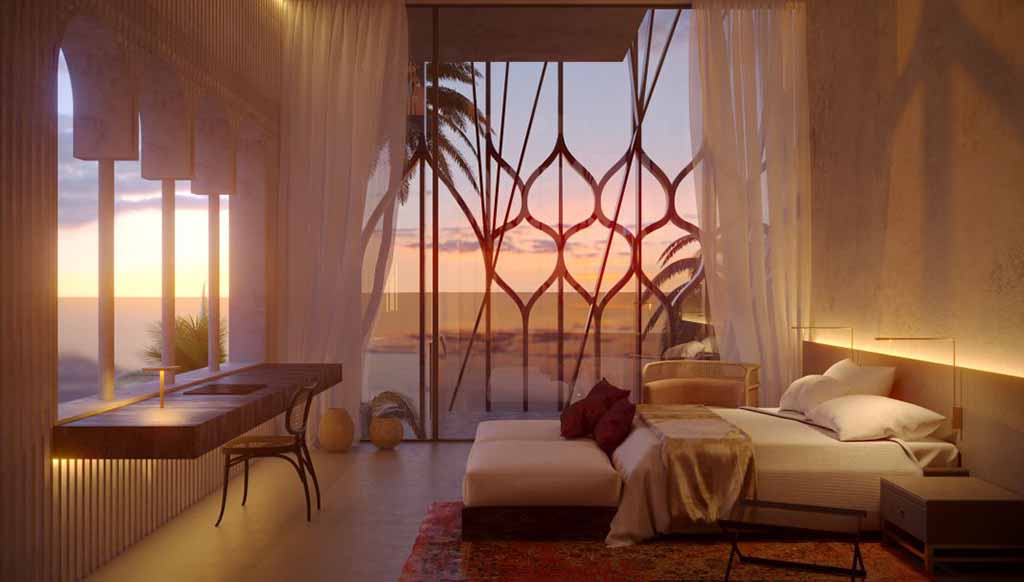 Guests would also get to choose from over 12 different bar and dining locations throughout the property, with couples having the delightful opportunity to stroll through the romantic canal streets sampling goods from artisan crafts shops and bespoke boutiques. With the dazzling Dubai skyline in the background and the entire magic of Venice all around, this is sure to be an unforgettable experience in itself.