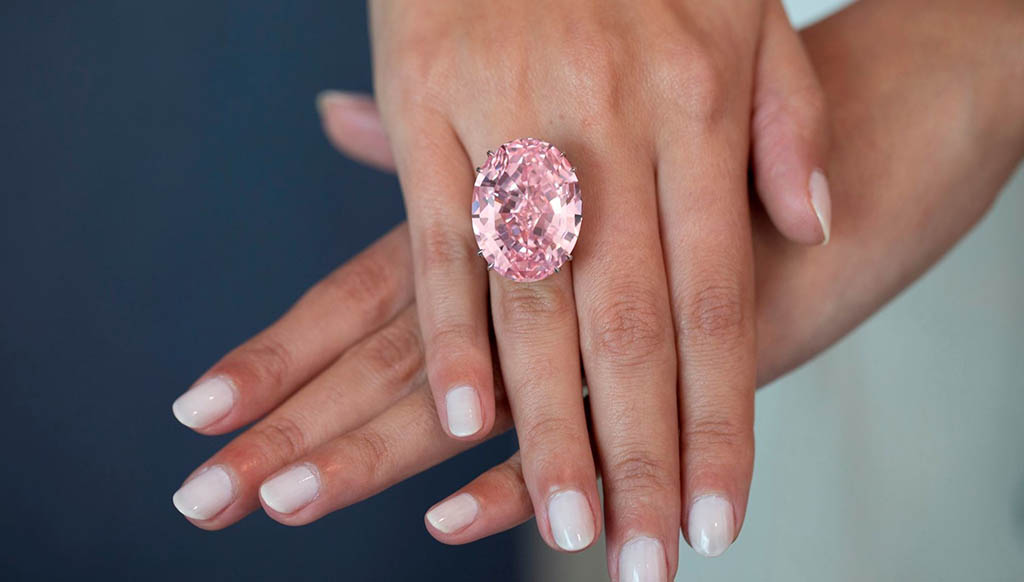 ROCKS OF COLOR | Pinks and Blues and Oranges rule the roost when it comes to the most jaw-dropping prices fetched by diamonds at an auction
None can truly claim to be unaffected by the razzle and dazzle of diamonds—and that's why these diamonds in unusual colours—from blue to pink and orange—have fetched humongous sums at auctions. Read on about five of the most expensive rocks ever to go under the hammer
From blue to pink and orange, these huge rocks in unusual colours took everyone's breath away when they came into the spotlight. Feast your eyes on them and the humongous amounts they fetched at auctions. Beginning with the highest priced, here's a list of the top five:
The Pink Star – $71.2 Million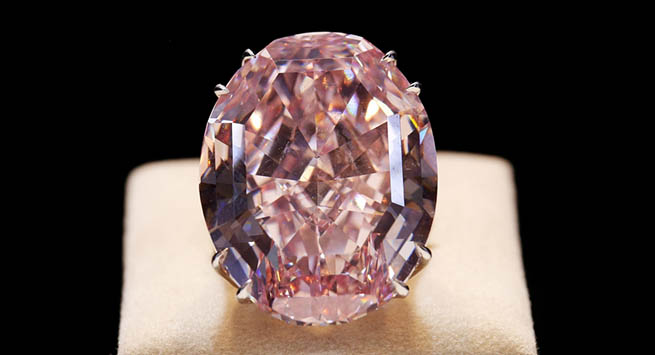 This gigantic 59.60-carat Pink Star diamond went for $83.02 million at Sotheby's November 2014 auction in Geneva but Isaac Wolf, a New York-based diamond cutter who outbid three rivals for the diamond, actually proved to be unable to pay for it. But it was auctioned off this year at Sotheby's Hong Kong for $71.2 million. It is the largest Internally Flawless, Fancy Vivid pink diamond ever graded by the GIA.
The Oppenheimer Blue -$57.5 million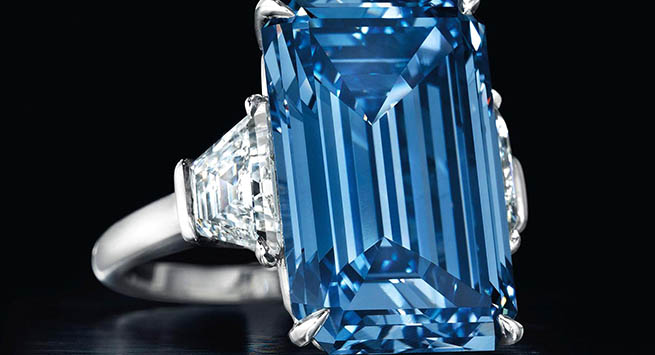 Before the Pink Star, the Oppenheimer Blue held the record for the highest sum fetched at auction. As the largest Vivid Blue diamond to ever appear at auction, the Oppenheimer Blue diamond fetched a mind blowing $57.5 million in Geneva on May 18, 2016. Named after its previous owner, Sir Philip Oppenheimer—the former chairman of De Beers— this huge 14.62-carat rock claimed an amount well above its asking price of $35 – $45 million. But one look at it, and you'd understand why. A thing of beauty is indeed a joy forever.
The Graff Pink – $46 Million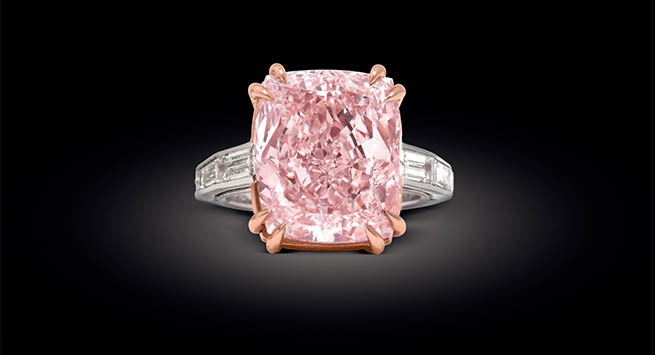 The 24.78-carat, rectangle shaped Graff Pink Diamond is rated 'fancy intense pink' and was purchased for $46 million in 2010 by "the King of Bling", British billionaire Laurence Graff. The diamond was once owned by American celebrity jeweller Harry Winston. Before its sale, the stone was expected to enter the list of the top ten most expensive diamonds in the world; on selling for US $46 million it became the most expensive single jewel ever sold at auction at that time.
The Princie – $40 Million
The 34.65-carat pink Princie Diamond is also a fancy intense pink, and what's more, it is 300 years old, initially discovered from the Golconda mines in India. In 2013, it was sold for $40 million by Christie's New York. The gem has an interesting history behind it—it has been the cause of a big family feud. In March 2015, Amedeo Angiolillo, an Italian millionaire, sued Christie's, claiming that his beloved diamond had been stolen by "a backstabbing step-sibling" who had no right to sell the diamond. What actually happened was that the diamond had initially been bought by Angiolillo's father, Renato, who gave it to his second wife, Maria Girani. Girani held the diamond in her possession until her death. When Angiolillo attempted to repossess the diamond, he discovered that Girani's son, Marco Biachi Lilella had taken it. According to Christie's it is the third largest Pink Diamond in the world.
The Orange – $35.5 Million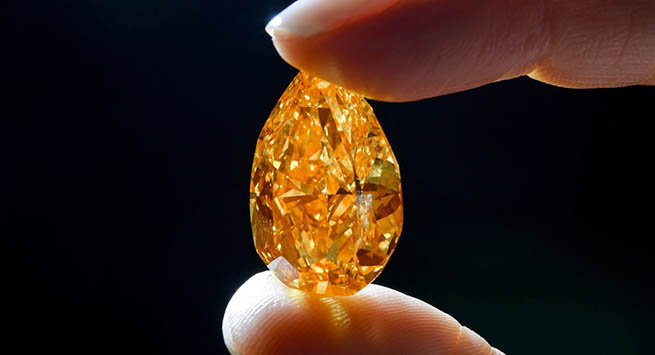 And now we come to another intense, vibrant colour. The Orange is a 14.82 carat diamond named after its colour and is the largest fancy vivid orange diamond in the world. It was sold in 2013 at Christie Geneva's Magnificent Jewels sale for $35.5 million. The diamond far surpassed its estimated price of $21 million and broke the world record for price per carat for any coloured diamond sold at auction.