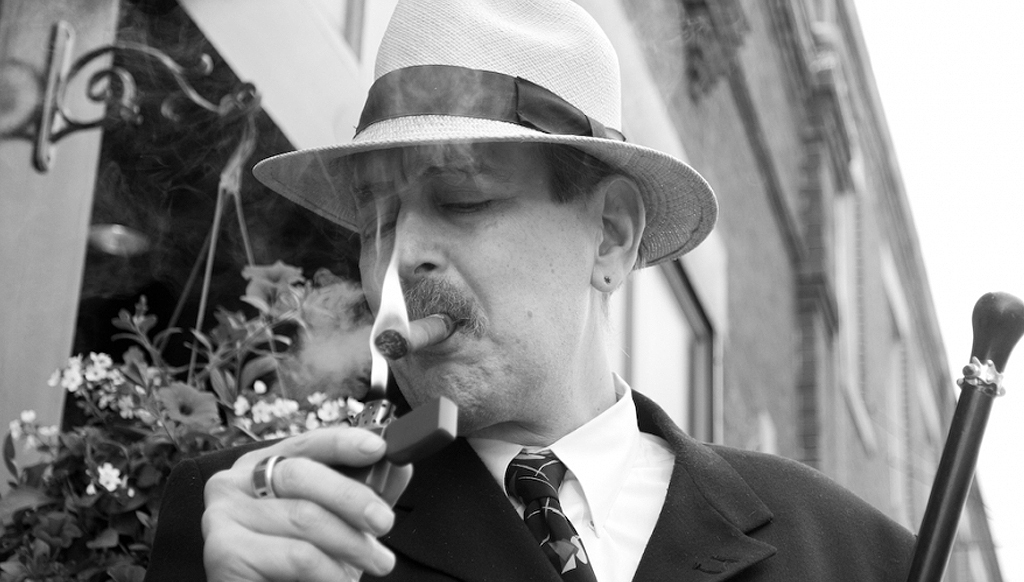 MARK OF A MAN | To choose the right cigar needs not only inclination but also expert information
Cuban cigars not only use the best quality tobacco , they are rolled by the some of the highly skilled cigar makers in the world
Where to buy Cigar?
If this is the first time you are buying, make it a point to do it from a brick and mortar shop or online. Never buy a cigar from a convenience store. They may be cheap but they may not be well-stocked. Reputed cigar shops always keep the cigars preserved in a humidor. Beginners can also get some good suggestions from the tobacconist there.
Humidor: Helps in maintaining the quality of cigar with just the right moisture required for tobacco. The cigar will loseits flavour and aroma if not kept in humidor.
What kind of cigars? 
You need to decide the type of cigar you want to start with.Ideally, one should start with mild to medium flavoured cigars. Jumping to stronger ones may ruin the first experience.
Mild to medium flavoured cigars are also slightly less expensive and being a beginner you will not have to worry about the technique of cutting an expensive cigar and lighting it in a wrong manner.  A lot of inexpensive cigars are also considered to be good.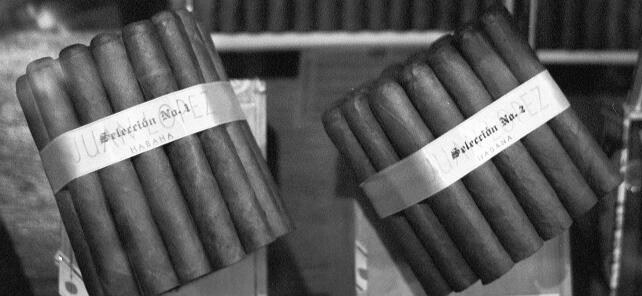 Though, the size of cigar is just a matter of preference. We suggest you start with medium or large ones as they are slightly milder compared to the small cigars that are stronger.
Cuban cigars are considered excellent. Not only do they use the best quality tobacco, they are also rolled by the some of the most highly-skilled cigar makers in the world.
Cigars from countries such as,Brazil, the Dominican Republic and Honduras are also considered to be good.
Are handmade cigars better?
Handmade cigars score over the ones that are made by machines. They are made with pure tobacco while machine-made ones contain chemicals and preservatives. Right from the filler to the binder that holds the filler, the entire body of handmade cigars is made from pure tobacco leaves and yes, they taste better.
Buy a only a few in the beginning
Don't buy a box just because its looks or smells good.
In the quest to find the best cigar, you may have to try quite a few. So, it would be a good idea to buy two or three cigars at a time. Sometimes, you may not be sure of your first smoke but may develop a liking after second or third cigar.

Tobacco quality, cigar construction and its freshness are considered to be most important while choosing a cigar.

Inspect your cigar carefully
Tobacco quality, cigar construction and its freshness are considered to be important. So how do you inspect the cigar? To check, hold the cigar between your thumb and index figure. It should be smooth, consistent,without any lumps when you are running through the fingers. The taste of the cigar is directly related its construction. If the construction is bad, you may have not have a smooth draw when
you inhale it.
Look at all the cigars in the box carefully for cracks and discoloration. If the cigars are hard to touch, it indicates that they have been tightly packed.  Ideally, they should be tender to touch.
Buy good accessories
a) Humidor: If you are serious about cigars, a humidor is a must. You need to keep the cigars well-preserved so that they stay fresh for a longer period of time.  A humidor helps maintain the right moisture required for tobacco. Moist cigar could be bitter to taste and dry cigars develop cracks and burn quickly.
Humidors come in various sizes. A humidor could be a piece of box, or could be as big a size of a room. Our suggestion? You can either buy a personal humidor for home or a portable humidor for travel that can accommodate up to 100 cigars. It can range anywhere between Rs 3,000 to Rs 15,000 or more.
If you can't get that, you can preserve the cigars in a simple air-tight plastic bag or a container to prevent them from drying out. You can also buy humidor pouches from a tobacco shop that can keep cigars fresh for up to three months.

Cigar smoking is an art. You cannot smoke a cigar
like a cigarette.

b) Use the right lighter
A lighter makes a lot of difference. It is a sheer waste of an expensive cigar if you light it up with a wax match or fluid filled lighter or a Zippo lighter. Cigars may acquire a chemical flavour and spoil the experience. It is better to use an ordinary matchstick or a gas-filled lighter.
Let the match head or lighter burn properly for few seconds before you start the process of lighting. While lighting, do not let the cigar touch the flame. Rotate it slowly and let the heat do all the work.  While you are doing this, take gentle and small puffs, till the cigar lights up evenly.
c) Use a good cutter
Be wise and invest in a good cutter. There are many cutters available in the market offering different cuts. Our suggestion? Go with a straight cut using a double blade guillotine cutter. It gives a clean fine cut to the cigar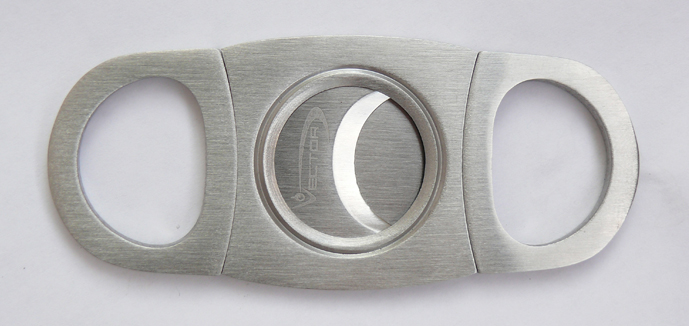 Follow the etiquette
Cigar smoking is an art. You cannot smoke a cigar like a cigarette.
Do not inhale the smoke. Allow the smoke to roll in your mouth for a while and savour the aroma before you blow the smoke out.

As much possible, try smoking slowly with small puffs. It helps develop a better aroma.

A newbie is often found chewing on the cigar. It not only puts you down but also tastes bitter.
The ash at the tip of a burning cigar should not be allowed to grow more than half an inch.
As much possible, try smoking slowly with small puffs. It helps develop a better aroma. Smoking fast will burn the cigar very quickly and give it a bitter taste.
Never share your cigar.
A good drink for all the hard work