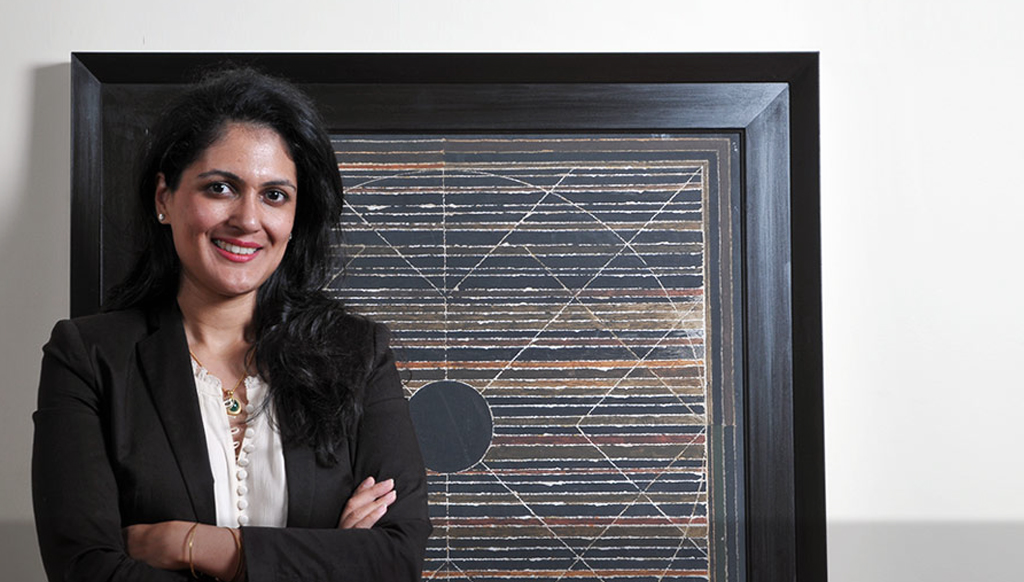 IN CONVERSATION | Heading Christie's South Asian & Contemporary Art, Sonal Singh, is based out of its Mumbai office and offers expert insights into the art buying landscape
Ahead of its South Asian Modern + Contemporary Art auction in New York, and corresponding to the two day preview of select artworks in New Delhi, here is an excerpt from an interview with Sonal Singh, Head of Christie's South Asian Modern + Contemporary Art in Mumbai
Christie's is a name that speaks of extraordinary art, unparalleled service and expertise, as well as international glamour, offering around 350 auctions annually in over 80 categories, including all areas of fine and decorative arts, jewellery, photographs, collectibles, wine, and more. Founded in 1766 by James Christie, Christie's has since conducted some of the most celebrated auctions through the centuries, showcasing prodigious artists and their prolific art before the connoisseurs, collectors and the art enthusiasts. With a global presence spanning across 46 countries, with 12 salerooms around the world including in London, New York, Paris, Geneva, Milan, Amsterdam, Dubai, Zürich, Hong Kong, Shanghai, and Mumbai, Christie's has also been the leading force with expanded initiatives in growth markets such as Russia, China, India and the United Arab Emirates, with successful sales and exhibitions in Beijing, Mumbai and Dubai. 2016 marks Christie's 250th anniversary and is a landmark year in its illustrious history which has well informed the global art landscape.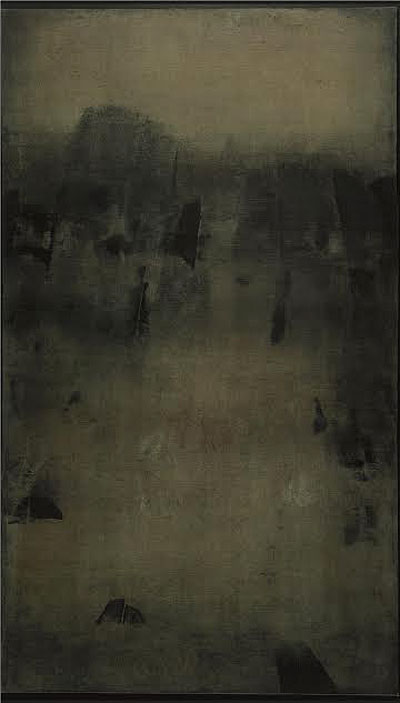 Following Christie's last two auctions of South Asian Modern + Contemporary Art in Mumbai and London, where new benchmarks were set for works by renowned artist Vasudeo S. Gaitonde, including the new world auction record for any modern Indian work of art, there is on schedule another South Asian Modern + Contemporary Art auction to be held in New York on 14 September 2016, which is also part of Asian Art Week in New York. The auction presents paintings by leading modern Indian masters, such as Vasudeo S. Gaitonde, Syed Haider Raza, Francis Newton Souza, Maqbool Fida Husain and Jehangir Sabavala, alongside significant contemporary works by Bharti Kher, Subodh Gupta, Shilpa Gupta and Sheba Chhachhi. Also included are important works by South Asian modernists George Keyt, Abdur Rahman Chughtai, Rashid Choudhury and Sheikh Mohammed Sultan. This iconic sale offers an overview of the past 100 years of Indian art making.
Ahead of the New York auction, and fortunately for those closer home, Christie's held its 20th exhibition in India with 10 selected highlights on view at The Taj Mahal Hotel New Delhi in a preview exhibition open to the public on 24 & 25 August. Works by Vasudeo S. Gaitonde, Syed Haider Raza, Jehangir Sabavala, Francis Newton Souza, JagdishSwaminathan and Bikash Bhattacharjee, to name a few, were exhibited ahead of their flight to New York, where these works are presented at another open-to-the-public viewing at Christie's Rockefeller Centre before the auction on 14 September.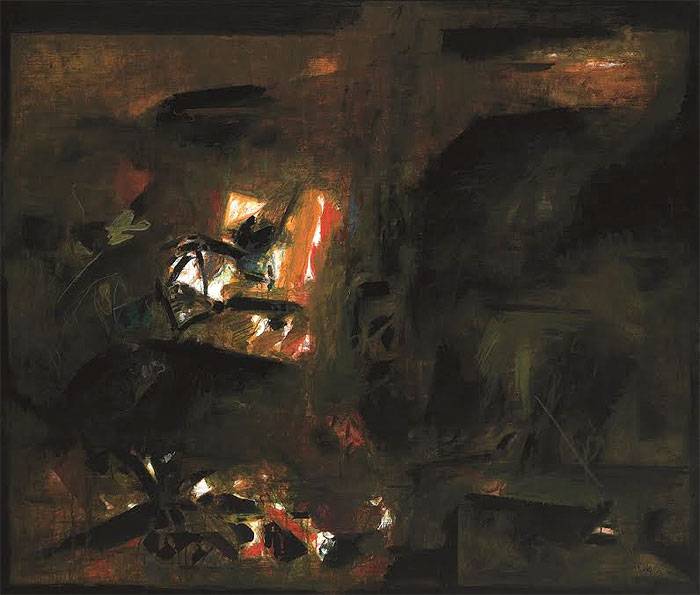 Featured on the cover of the catalogue is a work of great import by Vasudeo S. Gaitonde, also on view in the New Delhi exhibition. A leading star of the impending auction, this is an oil on canvas painted in 1970 by Vasudeo S. Gaitonde, whose unmistakable treatment of the canvas using roller and pallet knife, layering, adding and taking away pigment give the painting a marine like quality, is evident amply in this painting, Untitled, which displays a kind of non-objective chiaroscuro, and is a meditative masterpiece representing a cornerstone in Gaitonde's oeuvre. Joining this luminary, in the Delhi exhibition and the following international auction, is Syed Haider Raza painted L'Orage (the tempest) in 1975, a fitting title for the climax of his expressionistic use of colour. Both these works made for worthy highlights in a collection which showcased the vibrant virtuosity of Indian art and its evolving brilliance, an 'august' treat for the Delhi art lovers.
With the above as the context, here are some deeper insights into the business and buying of art, uncovered during a conversation with Sonal Singh, Head of Department, South Asian Modern + Contemporary Art, at Christie's, based out Mumbai. In Delhi for the exhibition at Taj Mansingh, we spoke about the highlights of the collection exhibited, the difficulty of picking a few favourites from among the brilliant bevy of artists, her take on art buying and collecting among other topics. For her, a passion for creating works of art transformed into a passion for curating exhibitions as she has worked with some of India's leading contemporary artists including Subodh Gupta, Atul Dodiya and Anju Dodiya, and, more recently, has headed Christie's auctions in India. About her passion which is her profession, she adds, 'Working closely with artists over the course of my career has given me a much deeper understanding and appreciation of each individual artist's work. Every artist I have worked with has become special to me.'
The Luxe Café: The highlights of the NY sale include VS Gaitonde and Raza. Could you please tell us a bit more about other works on display?
With about 100 artworks in the collection on display, this exhibition brings to fore a range of artists from South Asia, both modern and contemporary. Representing key artists from Bangladesh, Pakistan and the Indian subcontinent, the artworks have a wide price range where the lowest priced one is for about 2000 USD. The idea here is to encourage people from different walks of life to participate and interact with art, which remains not just a collectors-only domain.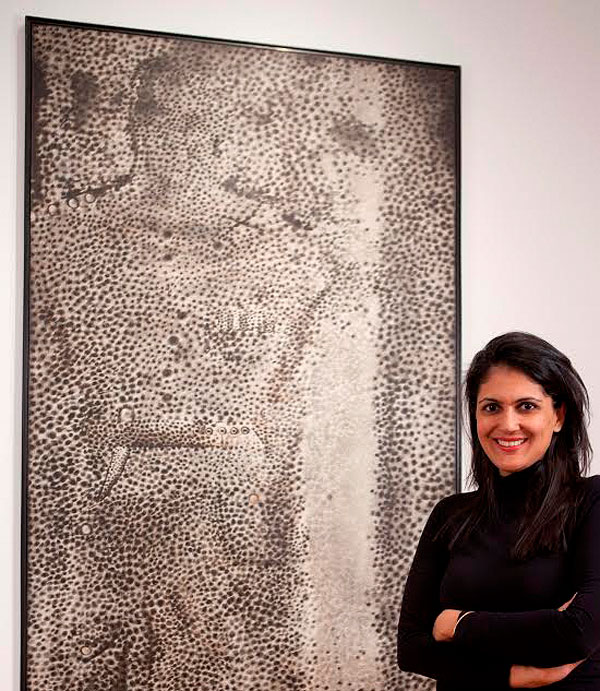 What changes have you been observing in the South Asian Art market, particularly in India? What, would you say, is the future?
There has been an economic boom with respect to art in general, not just restricted to art in South Asia. Even now, the market stays strong and prices are stable. There was a high point in 2015 when a record high price was achieved for a South Asian artist at an auction by Christies and the artist was V S Gaitonde. While the market evolves in a dynamic fashion, the rule of the thumb is to include the best artworks and then to have the best follow.
Could you tell us about the art investment scenario in India, and its future compared to that in the West?
Lots of art funds came up in late 2000, but of late, one has not heard of many others. Usually, its people investing in art in a personal capacity. If you are an investor yourself, then you need to think carefully, as it's an asset and not a liability. It's difficult to specifically out down what will give you returns for sure, but if you have good understanding of the market, you would end up with a mature investment decision.
The culture of collecting art is growing in India and it has been a legacy staring out with royals who were patrons across categories. Christie's also encourages enthusiasts to collect across genres, from paintings to silver to jewellery. Collecting as a habit or trend is present across the world. Countries which are richer have the capacity to spend more but it's a growing market in India. The idea behind this exhibition is to demystify auction houses. Christie's has been holding auctions in India since 2013 and a part of the efforts have gone into encouraging art lovers to indulge their interest and update their knowledge, even if they don't buy, inspired by the talks and sales organised by Christie's.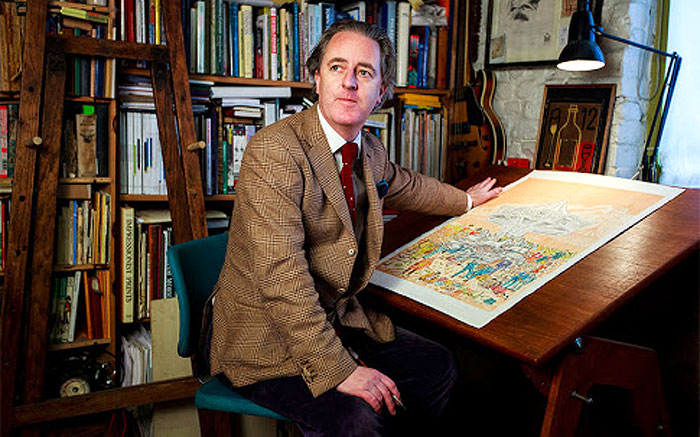 What are the parameters, based on which, art works are selected for exhibition and auction at Christie's?
In an art saturated market, Christie's usually showcases works by artists who have exhibited before and are established names. Christie's follows the lives and works of these artists as it nurtures their creative strengths, in a way. Christie's does not work directly with artists but with collectors and buyers who are looking to sell/buy. The focus is on quality and we work to get the best possible artworks available for a said artist.
How is the market for flat art compared to sculptures and installations in Asia?
India has a strong sculptural tradition. Historically, flat art flourished in terms of miniatures but people also collected statues. Collectors are more inclined towards canvas because of paucity of space needed for sculptural or other forms of art. If one had a palatial space, then installations can be housed, but the usual trend is towards buying flat art, although of late, there's a lot interest in collecting digital art and photography.
Tell us something about your personal taste in art? What according to you sells the best in India?
It is difficult to pin down a few favourites, but some from this collection would be Bharti Kher's art work, which is like supernova. Then there's the Sabawala, VS Gaitonde's Untitled and of course, the watercolour by Bhupen Kakkar.
In terms of what sells best are rare works and best examples by artists with really interesting provenance. People love the story associated with the art work and that adds to its value. But collectors are very well keeled into the trends as the market is maturing.
What new additions, in terms of artists and collaborations, can we expect from Christie's in the future?
With the 250 Years anniversary that Christies is celebrating, there is an exciting collaboration with Christie's working with resident artist, Adam Dant, who's created an artistic foldout which delineates the history of this prestigious auction house. There's also a book coming out which focuses on jewellery as collectibles.