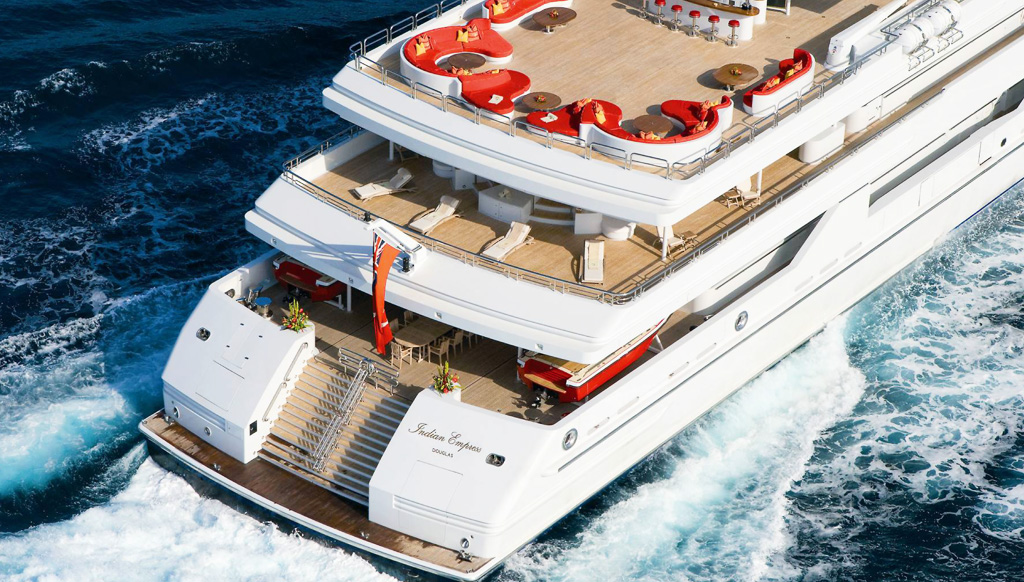 YACHT WATCH | Charting the high waves is the super indulgent and much talked-about 'The Indian Empress'
Vijay Mallya's former yacht is one of the most exquisite pieces in the superyacht category and a favourite for charters throughout the year because of its colourful history
There are only a few things that spell luxury and indulgence like a well-appointed yacht. And when connected with the king of now-not-so-good times, it falls in a different realm altogether. The Indian Empress, Vijay Mallya's former yacht, is up for hire. With a rich history of famous guests and absolutely stunning facilities on board, the Empress will not fail to impress anybody with the right budget.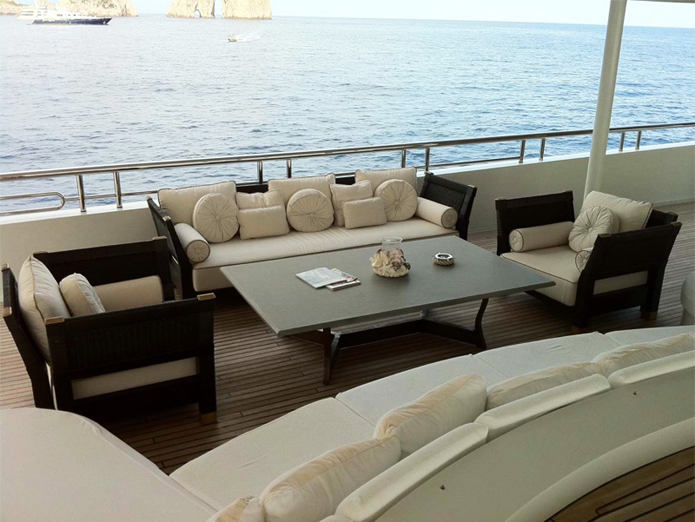 At 95 metres, the Indian Empress is one of the prettiest sights on the sea with a dedicated crew of around 30. Nearly 500 guests can be entertained at the same time, which gives you a good idea about its size.
The Empress was conceptualised at a Dutch shipbuilding yard by designer Richard Hein. "It is one of the most exquisite pieces in the superyacht category and is a favourite for charters throughout the year because of its colourful history," says a spokesperson from the company that acts as its charter agent at present.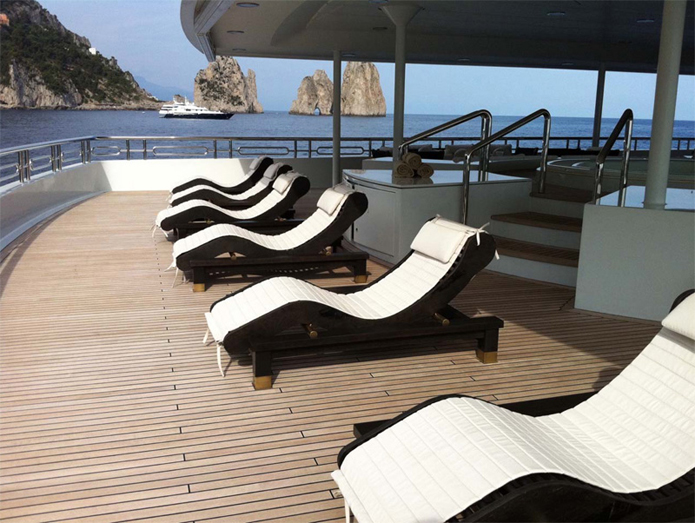 Its grandeur is evident from not just its huge, well-crafted suites or the three 10,000 hp monsters but also in its detailed nuances. When Vijay Mallya owned it, he displayed his love for the boat every now and then with various personal additions of his own. And those touches are what make it truly an exotic experience for guests. Take, for instance, the grand piano at display or the exclusive toy garage or the classic paintings by Dali and Picasso among others.
To charter The Empress, you need to make a booking at least two weeks in advance for the crew to customise the cruise facilities and arrangements as per your preference. Once you're done paying an advance of 50%, you are good to sail to your destination for a minimum duration of one week. The charter takes into account every little detail. Says the spokesperson, "We even have the provision of an Indian chef on board."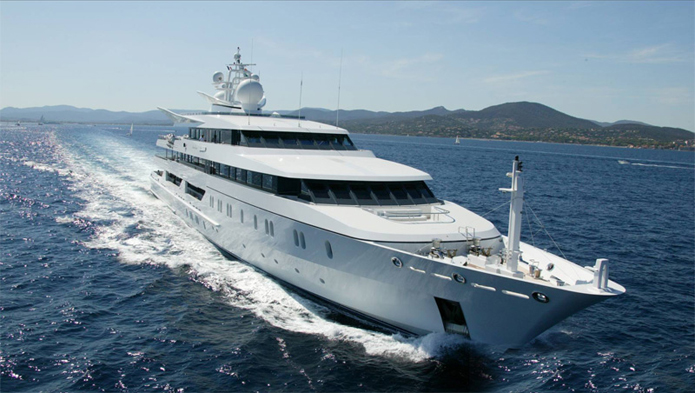 For the Empress, the south of France rules the list of favourite places, especially in summers. Another peak time when The Empress is in demand is during December during Christmas and New Year celebrations.