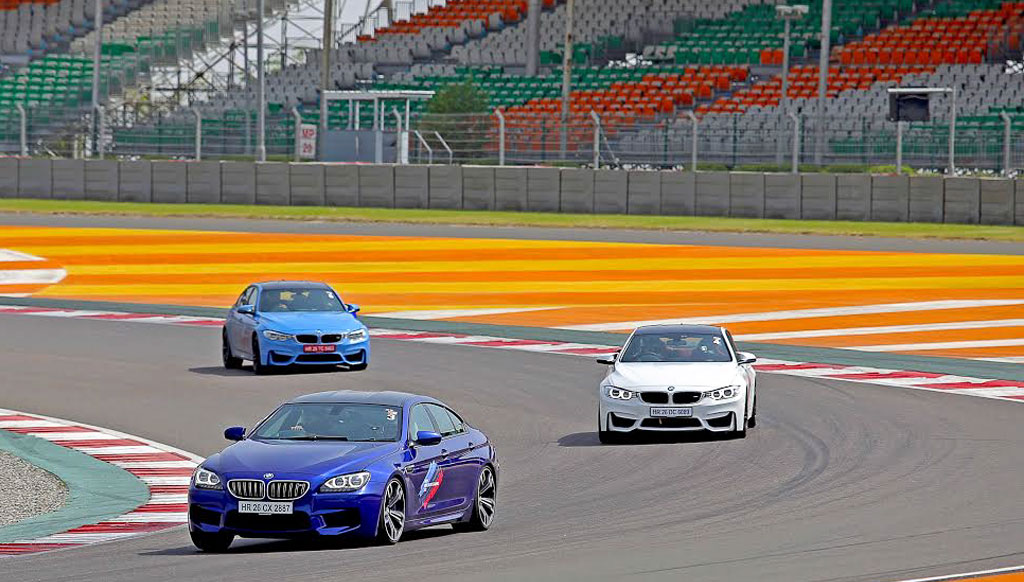 ADRENALINE RUSH | Under the guidance of race-car instructors, you learn to push these beauties to their limits and manoeuvre them like a pro
Adventure seekers and adrenaline junkies have something new to rejoice about: a chance to experience the thrill of zooming a BMW race car on an F1 track, complete with drifts and lane changes and pace laps. Read on to know how you can drive a beauty from the BMW M portfolio at the Buddh International Circuit and get a certification at the end of it all
Now this is a major piece of news for all you luxury car fans out there. If you've always fantasized about spending a day surrounded by your favourite cars – of the racing variety, learning to take on the hairpin bends of a real F1 track, in the company of real racing drivers? Here's the good news – in India, it is indeed possible to learn how to drive, drift and race a car thanks to the BMW M Driver training. The day-long experience is reserved for customers willing to shell out a hefty sum and is not for the faint-hearted, requiring skill and determination.
What are the cars about?
The cars in question are from BMW's M portfolio, so there are enough drool-worthy cars for everyone. Just to give you a bit of a background about the M cars, the German luxury carmaker launched their "M" (for motorsport) variety of cars way back in the '60s and '70s, to affirm their racing program. One thing led to another, BMW's M cars soon became a brand signature of sorts and quickly attained cult status. Today, BMW's M cars feature more powerful engines, race car tuned suspension, transmission and design elements to enhance the racing experience.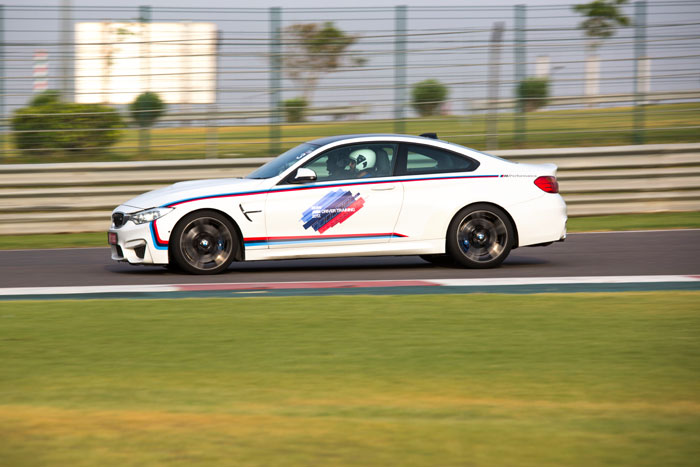 Where does it take place?
The first event took place at the Buddh International Circuit, in Greater Noida. At this F1 circuit, you can truly make the most of this award winning and beautifully designed track by learning how to drift, do a lane change plus of course do timed laps in the company of your instructor. There are different BMW Experiences that take place in different cities across the country so you might want to check the schedule on BMW's India website.
What is it all about?
Basically, the BMW M Driver Training session for the cars is an immersive experience designed by the luxury carmaker to get customers and BMW fans to get a first-hand experience of what it's like to drive one of these beauties. When I say immersive, I'm not talking about a simple drive here – if you sign up for the driver training program, you undergo a strict training procedure, in the company of a professional race car driver. Under the guidance of race-car instructors, you learn to push the car to its limits and manoeuvre it like a pro.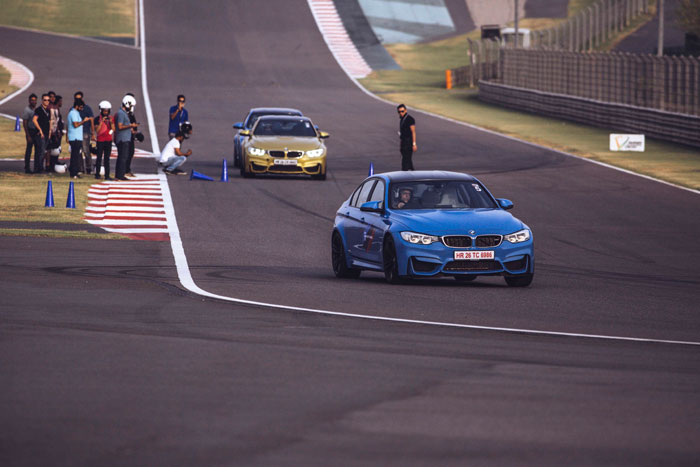 Which cars can you look forward to driving?
You get to drive some of the finest and the most hardcore performance cars that the BMW M division makes. Thus you get what you pay for. The guys at BMW brought out the best cars from their M range. Here are some of the cars that I spotted.
The BMW M3 and M4, with its instantly recognisable M styling and its powerful 3.0 twin-turbo 6-cylinder petrol engine and fast seven-speed dual clutch automatic gearbox.
The iconic BMW M5 Sedan with its massive V8 and capacity to accelerate from 0 to 100/kmph in 4.3 seconds.
The BMW M6 Gran Coupe with its seductive sporty coupe like appearance and gamut of high-performance features.
The BMW X5 M which combines the philosophy of a traditional M sports car with the functionality of an X model.
The BMW X6 M with its 4.4 litre, 575 hp M TwinPower Turbo 8-cylinder petrol engine that takes it from 0 to 100 km/h in just 4.2 seconds.
What you need to know
Before you start the day, you will undergo a detailed safety briefing, where you will be introduced to the technical aspects of the car and the different techniques that you will be required to use during the day. The briefing is a very thorough one and is done in an interactive format, without using too much technical jargon. Given the speeds that these cars are capable of reaching, safety is top priority and all kinds of safety measures are put into place including strict enforcement of helmets and seat belts for every passenger and constant communication with the instructors through a walkie talkie.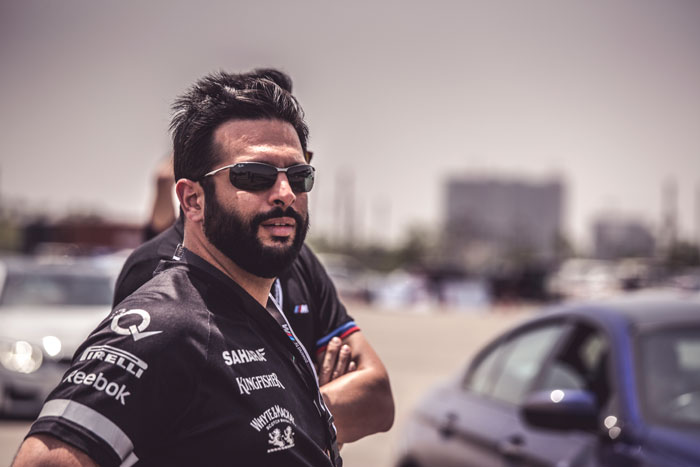 How the day pans out
Following the briefing, you will be divided into groups where you will be coupled with another driver, with whom you will alternate during all of the sessions planned.
Here's how my day panned out, in order of sequence.
High-speed lane change
Drifting
Paced laps (led by the instructor)
Lunch
Paced laps (led by participants)
Time Bend Competition
A series of Taxi Laps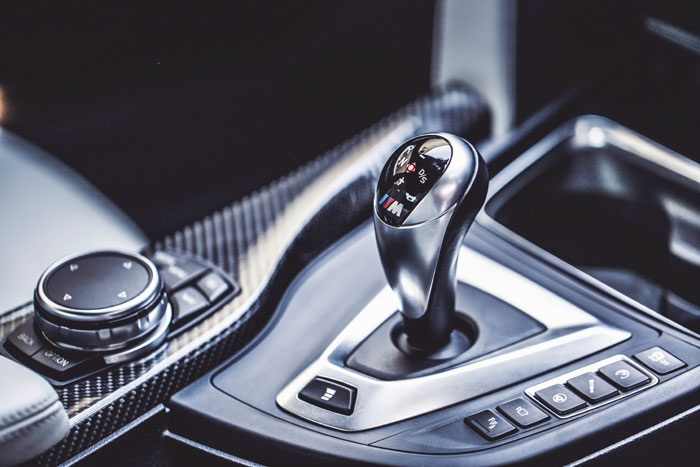 What happens at the end of it all?
Well, you get certification after having participated in the M Driver Training program. Plus of course, you have many unforgettable memories of that exhilarating experience, of sitting in the cockpit and driving these gorgeous performance cars. You will be among a few who have learnt and experienced how to push these cars to their limits!
How much does it cost?
This whole day-long experience costs INR 50,000 per person. To register for this driver training program you can sign up on BMW India's dedicated website for this.
Our verdict
Luxury consumers in India are constantly looking for a new and immersive experience with brands that they use and love. Thus in a similar vein, this BMW Experience is worth every penny for those with the means and interest along with the love for fast cars. More importantly though, it is a great way for the carmaker to engage with its existing customers and give them an enhanced brand experience. I see these experience programs from luxury brands becoming more and more popular in the coming years as it is a brilliant way to strengthen your relationship with customers.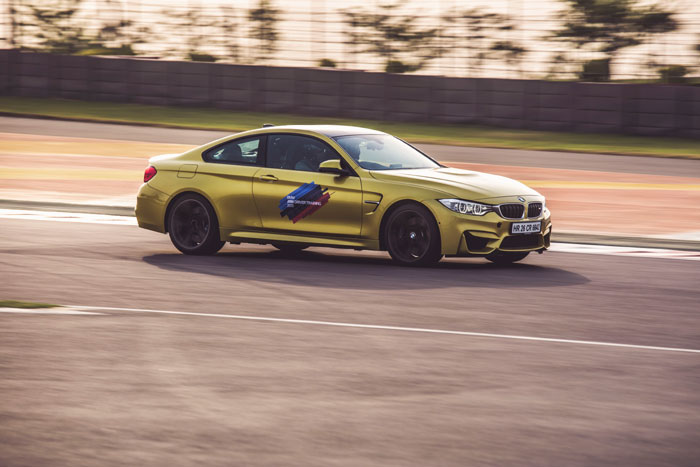 (This is an advertorial)