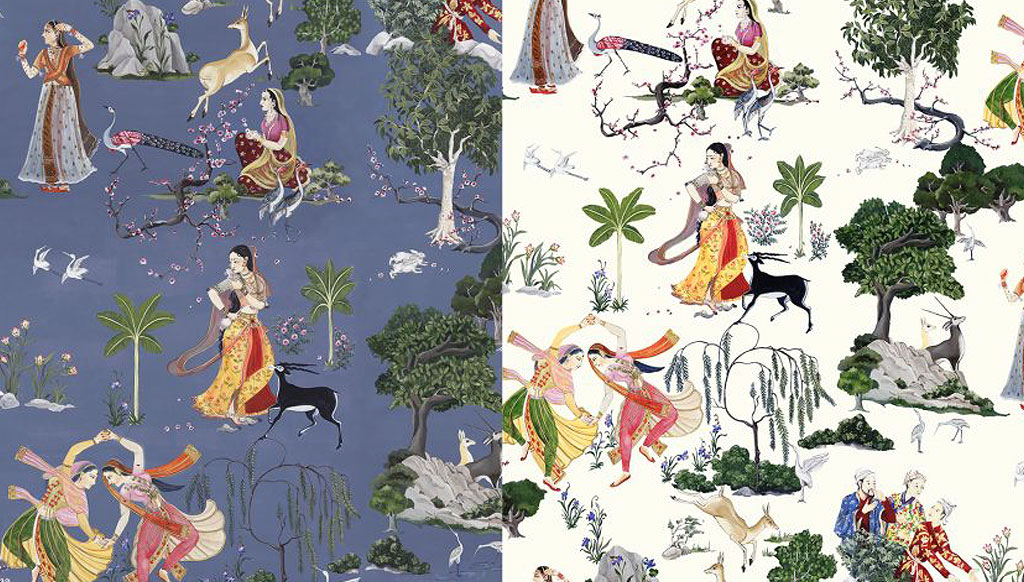 The Diwali-inspired luxuriant wallpaper from Pierre Frey. Width 137 cm. Cost: 160 euros per meter
Pierre Frey's India inspired wallpapers represent paintings and panels from the 19th century, blending together Persian art and Indian colours presented in a fusion of Indo-French aestheticse
French luxury design house Pierre Frey recently launched their range of India-inspired exquisite wallpapers. Specifically drawing inspiration from the festival of lights Diwali, these wallpapers are a symbiosis of Indo-French aesthetics and a veritable visual feast—a gift of subtle brilliance for those designer homes. The wallpapers feature panels and paintings from the 19th century, bringing together Persian art and Indian colours in a feast of gloriousness.
Pierre Frey has been known to produce exquisite and luxuriant fabrics and wallpapers that draw inspiration from the artistic traditions of countries all over the world—from China to Africa to India. Established in 1935, Pierre Frey is now one of the most respected textile houses in France, associated with several renowned projects including the refurnishing of Ritz Hotel in Paris. And this isn't their first India association; last year in December boutique store Le Mill hosted an exclusive Pierre Frey pop-up in Mumbai. Incidentally, Le Mill is the only brand to stock Pierre Frey in India.
We're definitely excited by this Indo-French range of wall adornments, so we've got the lot for you to feast your eyes on:
JARDINS DE MYSORE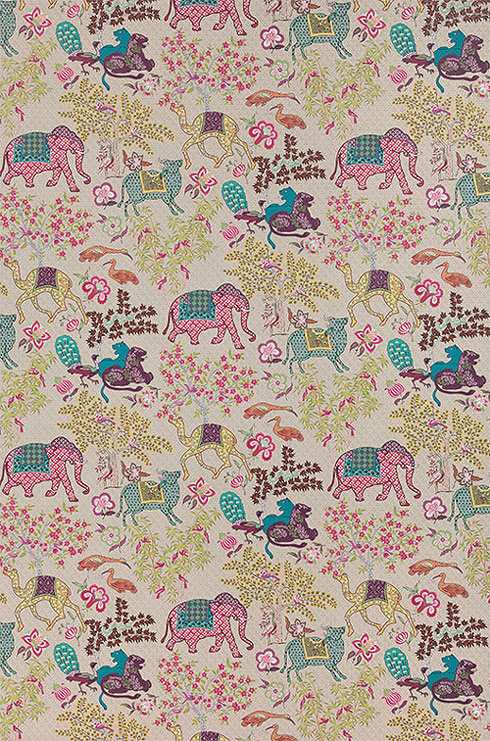 This one is a reproduction of the exotic charm of an archival document from the end of the 19th century. The elephants, camels, lions, peacocks and vividly depicted blooms all evoke Persia's cultural and natural abundance, and it's deep links with India.
Width 137 cm. Cost 160 euros per meter
GAYA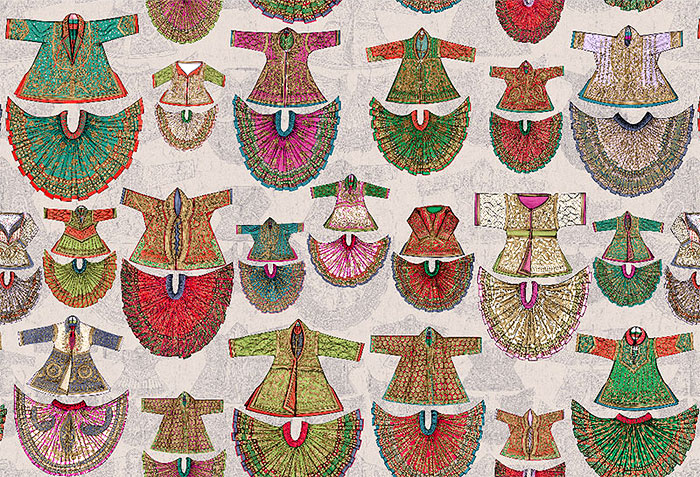 This wallpaper is resplendent with the exuberance of ceremonial costumes from Rajasthan. This ensemble of designs were bought from a painter's workshop located in the historical center of Jaipur to create this print.
Width 136 cm. Cost 160 euros per meter
GINGER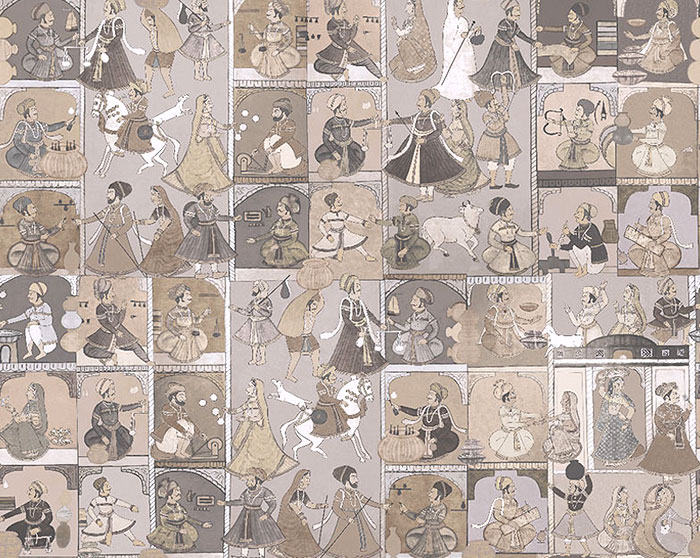 This print reproduces an artistic discovery of Patrick Frey himself: a painted panel from the end of the 19th century that he chanced upon while in Dallas, America. The design is composed of a multitude of traditional, daily or ritual Persian scenes.
Width 136 cm. Cost about 160 euros per meter
EN FILE INDIENNE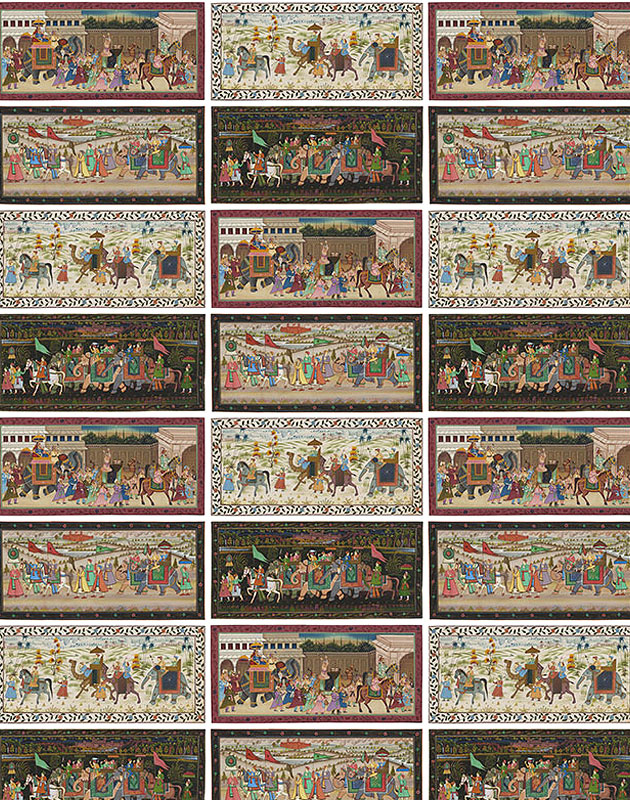 The souvenir of a trip to India, these four Indian scenes represent joyous parades. Originally made on silk rectangles, the paintings featured in this wallpaper are superimposed to enrich the story. A paneled composition allows using this wallpaper as a decorative touch in a single panel or, on the contrary, to plunge into the story by repeating the panels to obtain a rhythmic repetition of contrasting colors. Straw wallcovering. Cost: 100 euros per panel