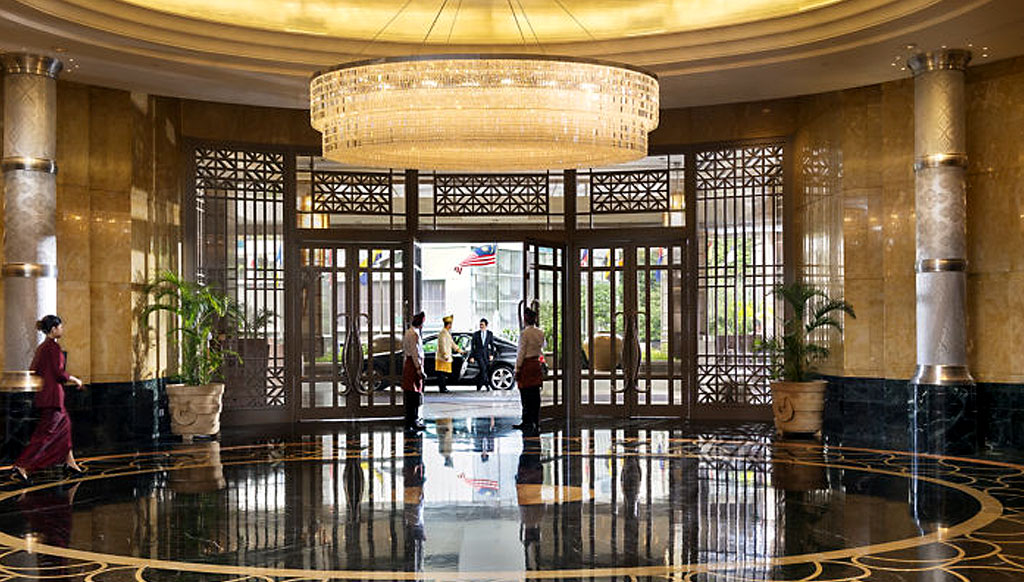 CROWNING GLORY | The Oriental Mandarin at Kuala Lumpur spells the ultimate in indulgence with elegance and flair
From personalized spa services to 11 different restaurants offering a bouquet of global cuisine for your palate, the Oriental Mandarin ensures you're given the royal treatment. The centrality of its location—stone's throw from Petronas Towers and Kuala Lumpur City Centre—makes it a very appealing prospect for your far-east holiday. We take you on a guided tour through KL's poshest address
If you are in Kuala Lumpur, the place to be in is Oriental Mandarin. Whether its business or shopping, it's the address you cannot miss. Needless to mention, the duty-free city of Kuala Lumpur offers round-the-year attractive reasons to pick up the luxury brand of your choice.
Located at a stone's throw from the Petronas Twin Towers, the country's most important business destination, this luxurious hotel is also just a 1-min walk from the Kuala Lumpur City Centre (KLCC), one of Asia's most iconic shopping destinations. If the centrality of the location is the cake, the elegant interiors and spacious rooms are clearly the icing. There are more than 600 rooms in the hotel, of which there are some 40 suites and about 50 executive apartments. Luxury comes alive in these spacious suites and apartments, which come equipped with dedicated service professionals.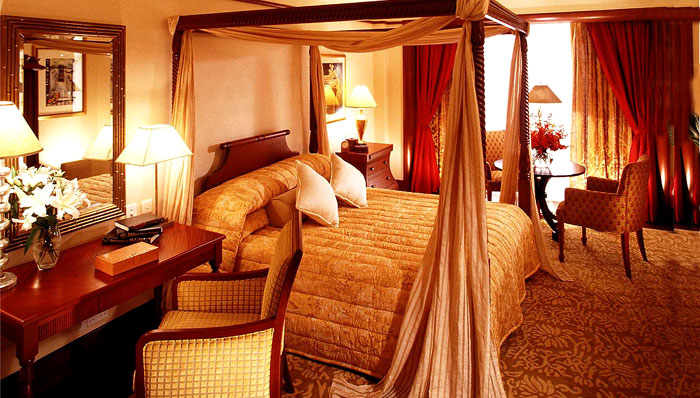 And once you are back from a busy day at business or shopping, there's enough inside the Oriental Mandarin premises for you and your taste-buds to unwind.
The spa at Mandarin Oriental offers a very soothing décor. The earthy tones and warm lighting create a calm atmosphere. It can't be more de-stressing. If there isn't any rush for time, it is advisable that one reaches the spa well before the appointment schedule. The time-gap can be used in steam, sauna and vitality pool. One unique feature at the Mandarin Spa is that each treatment begins with a consultation session with the theraupist, which leads to a very personalised experience. And if there's more time after the spa session, you cannot miss out retiring at the Mandarin Spa lounge or relax on the pool deck. A perfectly rejuvenating experience.
And now, over to your taste-buds. The 11 restaurants, bars and lounges in the hotel provide for a wide choice of cuisines, an array of delectable dishes, some awesome cocktails and a vast selection of Cuban cigars. There's something for every type of taste-bud: If you are in KL to try classic Cantonese food, Lai Po Heen is the place for you; if you want to try contemporary Californian or Japanese cuisine you must go to Wasabi Bistro. And then you must have at least one meal at the hotel's flagship restaurant Mandarin Grill.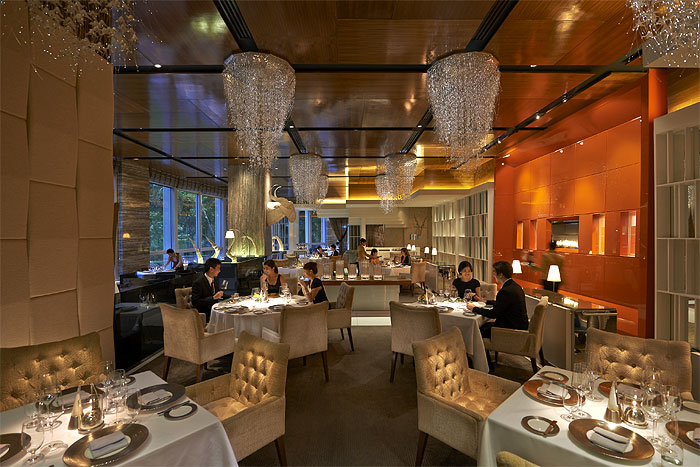 All day dining at Mosaic offers wide multi-cuisine options, while the Cascade Restaurant and Bar offers a one-of-its-kind poolside drinking and dining experience. Casbah, Oriental Mandarin's round-the-clock coffee shop offers cocktails and light bites through-out the day. For between-meals, you can also try light snacks and savoury delights at Lounge on the Park.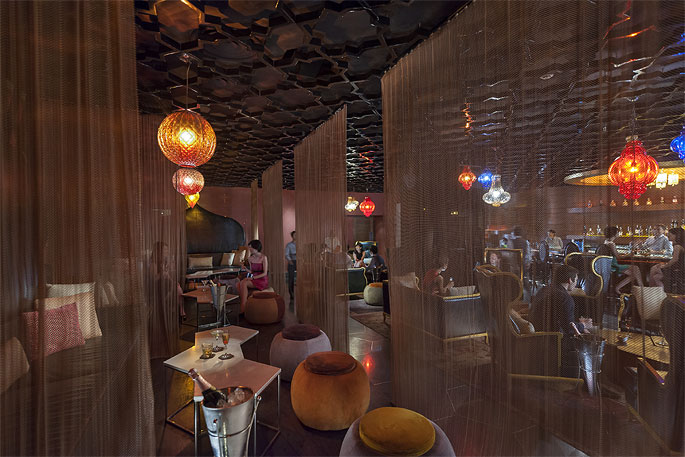 If you cherish your drinks, you can explore some great customised cocktails at Sultan Lounge. The MO Bar also offers an extensive drinks menu and a cosy atmosphere. Cigar Divan boasts of an authentic premium selection of Cuban cigars by La Casa del Habano. For homemade cakes, pastries and chocolates, you must visit The Mandarin Cake Shop.
The Oriental Hotel would sure make for the cherry on top of your far-east holiday.