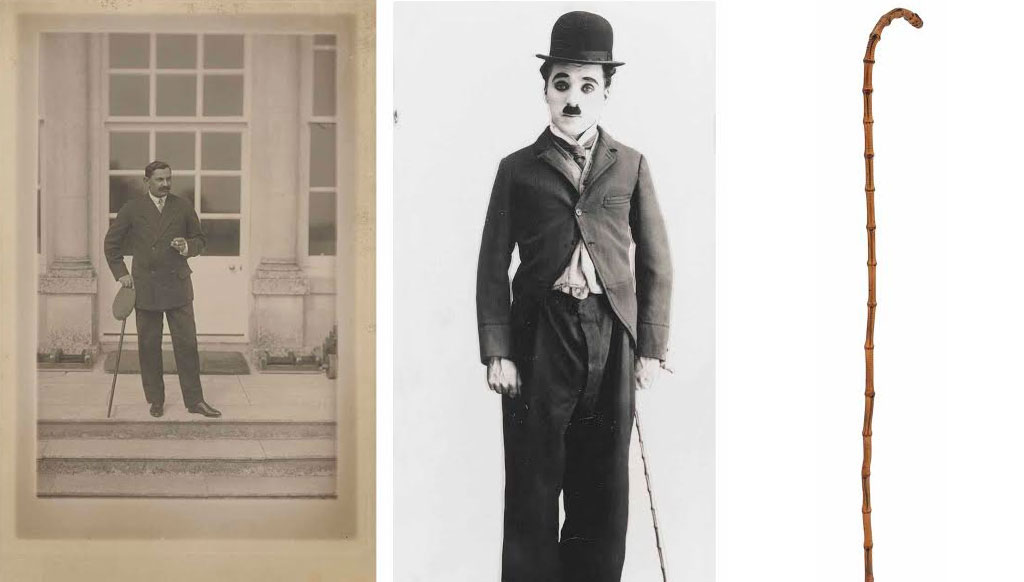 CANE THAT COUNTS | First superstar of Indian Cricket RanjitSinhji and worldwide icon of the screen Charlie Chaplin come alive in their canes up for auction
While RanjitSinhji's cane was a mark of his princely life and his concern for style, Charlie Chaplin's cane is his only remaining possession, the pride of a man who was actually down on luck
There's always something fascinating to reach out for in the world of Christie's auctions. But you couldn't have imagined something as mundane as the cane to assume so much artistic value. But then, these canes on auction aren't just any canes—they belong to two major superstars from their respective fields. Feast your eyes on the cane that counts.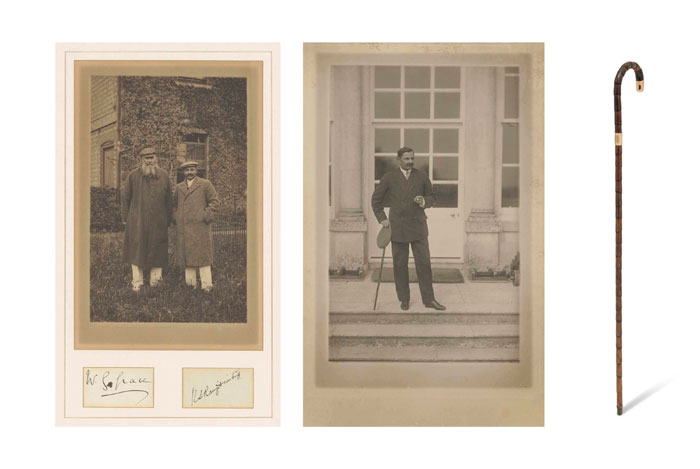 Kumar Shri RanjitSinhji (1872-1933)
Ranjitsinhji was the first Indian superstar in the history of cricket. Having learned to play at the prestigious Rajkumar College, Rajkot, he became the first Indian to earn a cricket blue, playing 9 matches for Cambridge University in 1893. Supremely style conscious, he also became the first undergraduate to drive a car through Cambridge. Ranji introduced the leg glance into cricket, and in partnership with C.B Fry dazzled as a batsman for Sussex, also proving a useful change-bowler and competent slip. Between 1895 and 1904 he was never outside the top five in the county averages, compiling a total of fourteen double centuries. In 1896 he performed the unprecedented feat of scoring two centuries against Yorskshire on the same day.
He scored 62 and 154 not out in his first Test, appeared in four Test series for England against Australia, and led a tour to North America in 1899. In 1907 he became jam sahib of the small Indian state of Nawanagar. This took his life back to India and away from the game. His accession had long been a matter of hope rather than certainty, as he was not a direct heir. However, this cane is a wonderful example of the princely style he adopted after coming to England. Light and perfectly weighted, the magical cane was a symbol of the power he might one day assume; it was an opulent fashion accessory for a man who batted in futtering silk shirts and cared deeply about appearances; and above all it was something to swing joyfully very like his bat. This is a palm wood cane with 9ct. rose gold band, engraved 'KSR' and with impressed 'f' hallmark for 1901, rose gold mount on tip of handle, length 840mm. Comes with 6 framed photographs, too.
Estimate: 3,000-5,000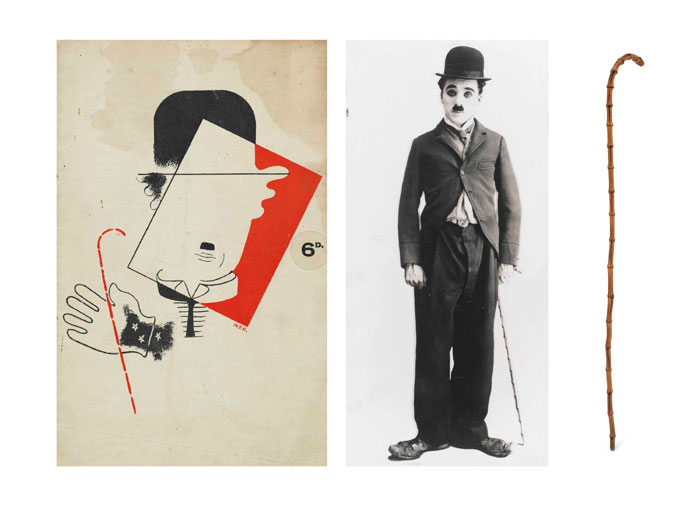 Sir Charles Spencer Chaplin ['Charlie'] (1889-1977)
Whereas K.S. Ranjitsinhji's cane (lot 236) was a mark of his opulence, Charlie Chaplin's cane was important as his only remaining possession. Maurice Bessy writes: 'The character of Charlie is not a comic character. His shabby clothes are those of a man who is down on his luck. The cane is a mark of snobbishness. It is the sole remaining personal possession of this unfortunate fellow, and that is why he flourishes it with such pride' (Charlie Chaplin, London, 1985, p.29). It is a  Whangee cane, 82cm. in length  with some chips, and slight wear to base, mounted in a contemporary black-painted wood frame with applied figure of a spanner at the corners, and with a white metal display plaque engraved: 'Presented to the Tivoli Cinema London UK Modern Times 1936' (red 'velvet' case lining renewed, later cardboard backing). The present cane is sold with the Tivoli Magazine Programme (London, 1936) presenting Modern Times, front wrapper with design of Chaplin with cane and in bowler hat; also sold with a non-vintage photograph of Chaplin in tramp costume.
Estimate: 6,000-9,000