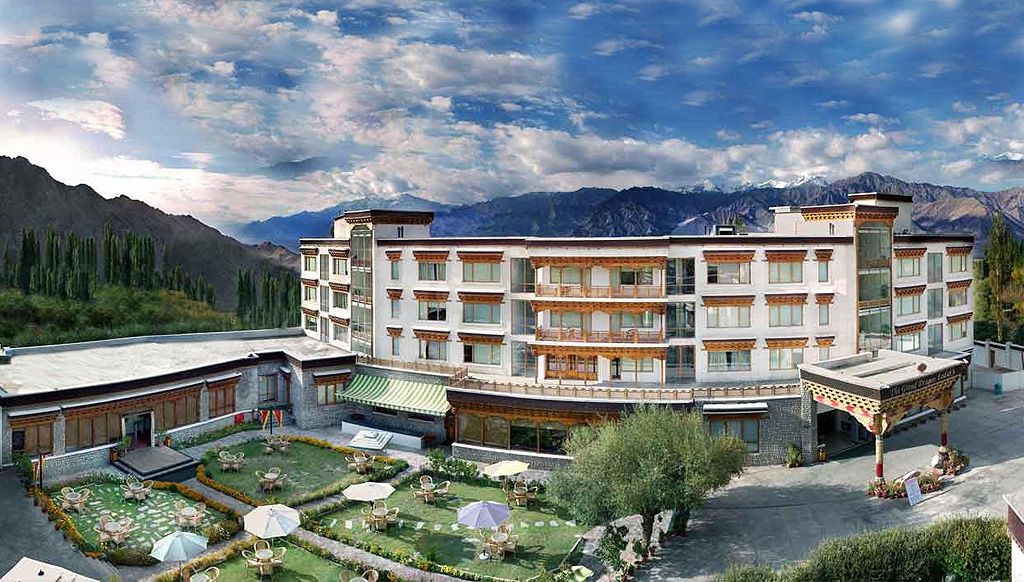 LAP OF LUXURY | A lavish stay coupled with the beauty of Ladakh is all it takes to make your experience an unforgettable one
Ladakh, the very name conjures up visions of a spectrum of stunning, vibrant colours, ancient monasteries, cobalt blue lakes, high-altitude passes and nomadic tribes with their Pashmina goats tramping across an arid landscape surrounded by snow-capped mountains
Ladakh has long been on the map for backpackers, mostly staying in and around Leh, it is has not yet come on the radar of the adventurous luxury traveller. The Luxe Café brings to you a pick of the choicest of boutique properties to stay when visiting this pristine paradise on earth.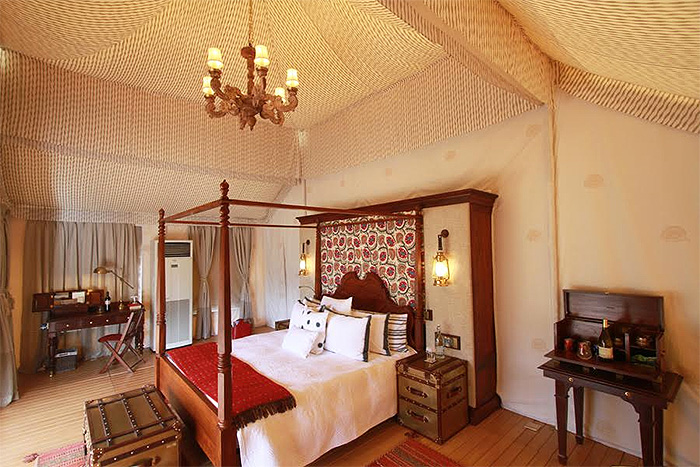 The Chamba Camp at Thikse introduced India to glamping – glamorous camping. Each of the tents is uniquely designed, with en-suite bathrooms, private decks, crisp linen and the services of your very own butler. What's more, you can enjoy delicious local recipes, spend hours as professional story-tellers regale you with tales and then there are bonfires in the evening.
From watching a game of polo to rafting down the Indus to picnics at the some of the most picturesque spots, there are umpteen options which make the experience one to remember for the lifetime.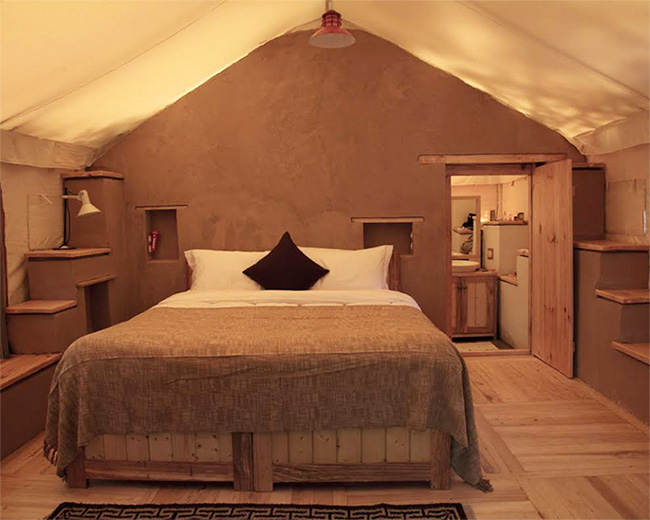 Situated in the village of Nimmu at an altitude of 3,100 m, the house is a jewel of Ladakhi architecture. Built in the early twentieth century by a cousin of the King of Ladakh, the house has regained its lost glory thanks to a transformation project in 2012.
The complex has 30 rooms including 2 Buddhist temples, a stable and a sprawling orchard with apricot, walnut and fruit trees. The Nimmu House management is among a handful few who understand their responsibility of promoting sustainable tourism as well as the preservation of traditional cultures, which means you can cast aside your worries about leaving a carbon footprint.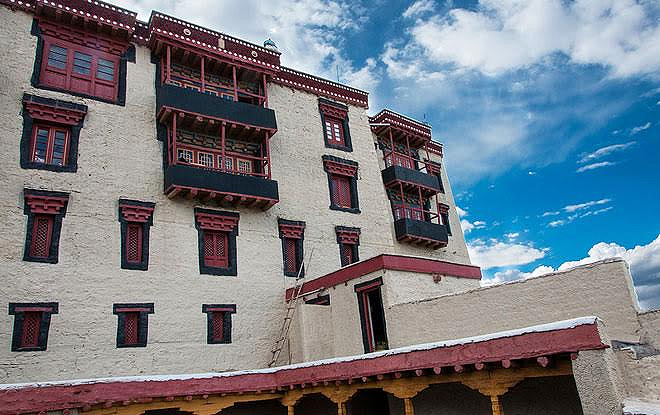 The Stok Palace used to be the summer home of the royal family of Ladakh. The three-storey building is among the rare restoration projects where descendants of the royal family still reside. Ancient treasures are on display in some of the rooms open to the public. The palace's café is a favourite of the visitors. Its open terrace seating offers breathtaking views of the snow-capped hills and pristine peaks. Count yourself among the lucky few if you get a booking for one of the five 'secret' guest rooms that still house original murals and paintings.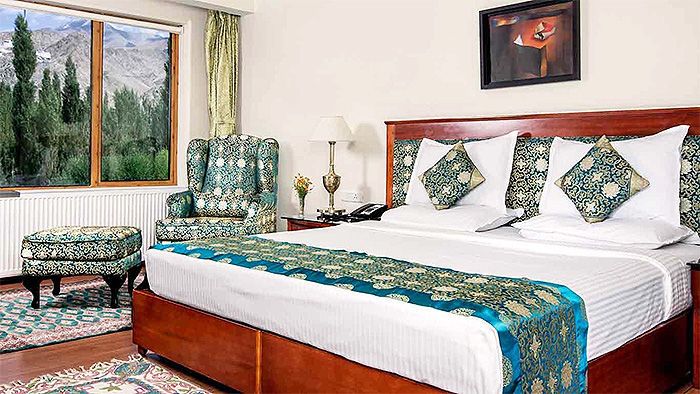 The Grand Dragon Ladakh was one of the first luxury hotels in the region. It combines a unique blend of the state-of-the-art modern amenities such as electronic key cards for the rooms and rich cultural heritage in the form of handmade paintings by Gulam Mustafa (the first modern artist of Ladakh) and bespoke fixtures.
The tastefully done interiors with intricate paintings on walls look even more beautiful when you see that the entire facility is wheelchair accessible. Add to it the solar-powered central heating system, and it indeed is luxe with responsibility!