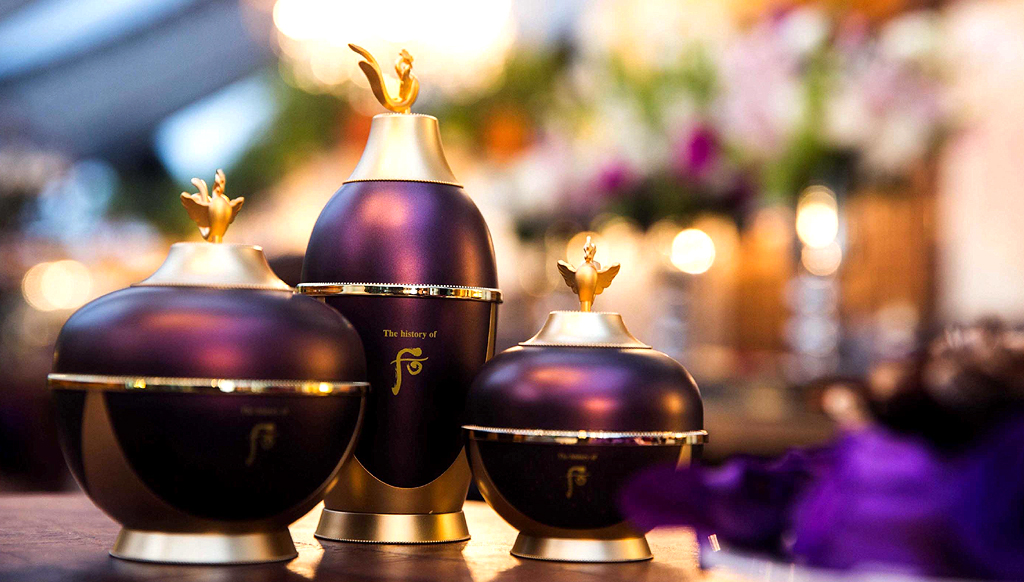 HISTORY OF WHOO | This luxe Korean brand, named after the Chinese character meaning 'empress', models its products, like the Hwanyu Essence, on the lines of oriental herbal medicine and secret royal recipes for beauty
Sifting through all the clamour about popular Korean beauty products, we bring you our selected favourites from among the prestige skincare brands of Korea. These are potions which stay true to their promise and enjoy a global fan following for all the right reasons
In a world where science is redefining cosmetology, where precision come prior to packaging, and where anti-ageing products are not good to have but must to have, beauty is serious business. And every once in few years, there's a breakthrough or a trend that takes pride of place in the beauty industry's canons. This time around, fair and square in the global spotlight, is K-beauty or Korean beauty products. While the ubiquitous BB cream is one innovation credited to the Korea, the buck has not stopped just there, rather it has taken a giant leap to put South Korea firmly on the map of cutting edge beauty innovation. So, if you have been adding layers to your skincare routine with exotic sounding potions, and appreciate the difference between hot and cold face masks, ampoule and essence, serum and emulsion, then you have all the makings of a Korean beauty junkie, following right in the footsteps of the seasoned product aficionados who are busy working in the 'skin expression' factor of their Korean concoctions.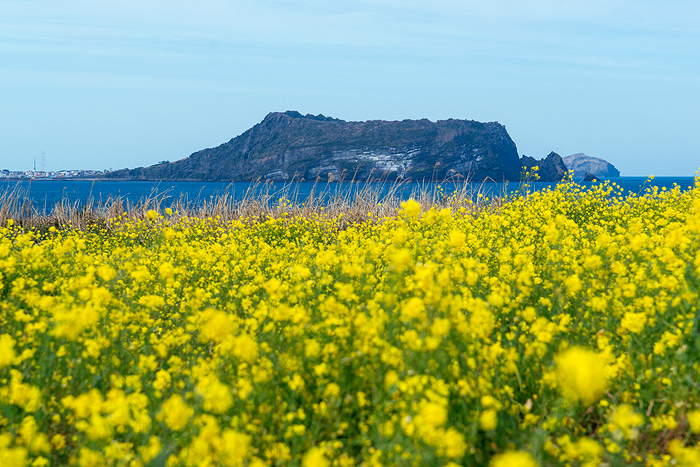 While the Jeju islands, in South Korea, are feted as the fertile mecca of sourcing prized herbs, flowers, oils, minerals and medicinal materials which are then to be beautifully bottled up, the appeal of Korean beauty lies in the flawless overall look that is achieved at the end of a multi-step routine which is like daily skin spa, and the emphasis on new and novel ingredients, almost always harvested from nature. So there are snail secretion and starfish essence, ginseng and green tea, kelp and bamboo sap, orchids and camellias among a few of the organic, traditional ingredients giving K-beauty its unique, apothecary feel. AmorePacific, LG, Tony Moly and Amarte are some of the best known luxe Korean beauty bigwigs, with other niche brands under their umbrage, and are now available at leading department stores such as Bergdorf Goodman, Neiman Marcus, and multi-brand outlets like Sephora. But the popularity and global demand shaping up this business is leading to a specific expansion of online sales channels amping up the worldwide accessibility of K-beauty brands. There are popular Korean e-tailers selling curated Korean beauty products, such as Glowrecipe, Peach and Lily, and SokoGlam, and then there are international fashion e-commerce portals like ASOS, also stocking K-beauty. Now, for our skincare obsessed in India, there are some legit sites stocking a range of high-end and popular K-beauty brands, offering free international shipping, door-step delivery, flash sales, beauty subscriptions and product reviews among other tempting features to add to your e-shopping experience. So, you can head right to Wishtrend, Cosme-de, W2Beauty, or Cosmetic Love for your K-beauty fix, with no trip to Seoul required!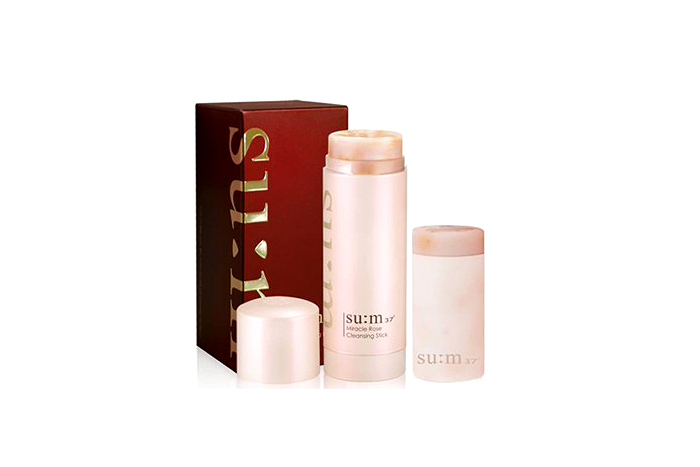 Now, onto listing some of our favourite top-of-the-line Korean beauty brands, we have selected five standout products, one from each luxe brand, which are absolutely fabulous and worthy of your investment of time and money. So, cutting to the chase, we start with our favourite cleanser which, incidentally, is neither in a bottle, bar or box but comes in a twist-up tube. Yes, we are talking about the much sought-after Su:m37 Miracle Rose Cleansing Stick which has seen rave reviews. With over 90% natural ingredients, and bits of rose petals in the stick as evidence, plus the lovely floral scent of naturally fermented damask rose extract, this is one gentle cleanser which fits in perfectly into your double cleansing routine, and also into your travel or gym kit. An innovative cleansing formula which nourishes as it cleanses, this product comes in a blush pink tube proclaiming the Su:m37 name, which is one of the premium brands owned by the Korean giant, LG, which houses other cult favorites like History of Whoo and Belif. Like Korean kimchi, the Su:m37° products have ingredients which go through the process of fermentation to release their skin-enhancing essences, while being free from artificial colour, scent and preservatives. In Korean, "sum" means "breathe" and 37 stands for the optimal temperature for fermentation. Succinct and subtle, like the brand's au natural philosophy. Price – INR 2200 approx.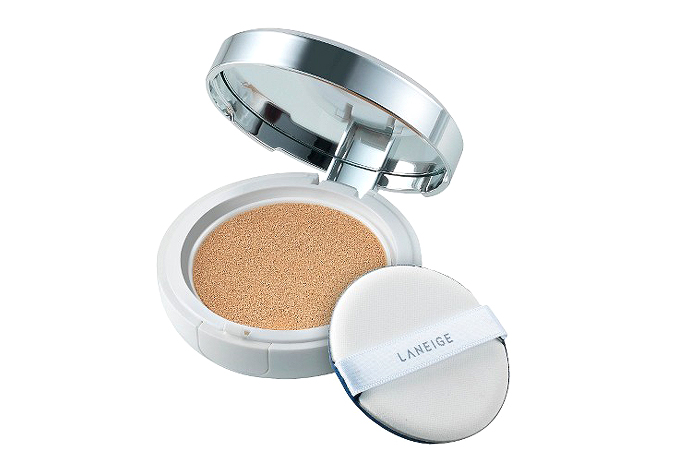 Next, we have the BB Cushion from Laneige, which is French means snow, and in Korea stands for a best-selling skincare brand. The star product, its BB cushion, is a classic combination of a BB cream and a compact, offering a natural coverage with a range of shades to match one's skin tone. Packed in minimal white, this is a literal 'cushion' for the skin and is a multi-tasking product which offers brightening, soothing, mattifying effect while also being water-resistant and UV banishing. While its claim to fame is that there is one BB Cushion sold very ten seconds, the beauty blogs certainly seem to be in love with it. The anti-bacterial cell sponge applicator also adds a special touch to this versatile skin-benefiting makeup, which is so much more than a compact and so much easier than a BB cream in a tube. Price – INR 3100 approx.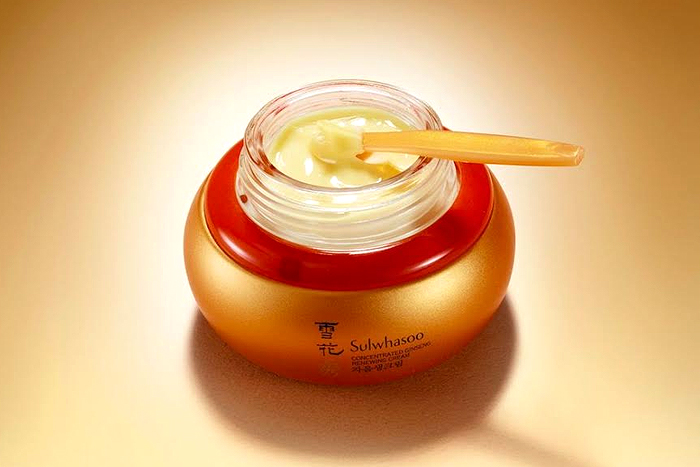 Founded in 1967 by Sung Whan Suh, Sulwhasoo's beauty formulations are based on Korean herbal medicines. Drawing from the ancient "Sang-seng" philosophy, which is talks of balancing the inner energies of the skin for a healthy complexion, Sulwhasoo uses ingredients naturally occurring in Korea, like ginseng, lotus, lily, peony, etc. With boutiques in Singapore, Hong Kong, and stocked at Bergdorf Goodman, this is Korean beauty with a brand legacy. One of the top sellers from its varied product line is the Concentrated Ginseng Renewing Cream which was first created in 1966 and was named the "All Best Cream" given its all-rounder capacity to heal everything. Promising the luminescent glow of beautifully clear skin, this product packs in anti-ageing benefits along with deep hydration and protection from free radicals. Ideal to be used a night cream, this is a best seller which has its loyal patrons coming back for more, despite the hefty price tag of INR 18000 approx. With Korean calligraphy and symbols gracing the packaging, each Sulwhasoo product claims to take you 'on a journey into the heart of Korean tradition and beauty'.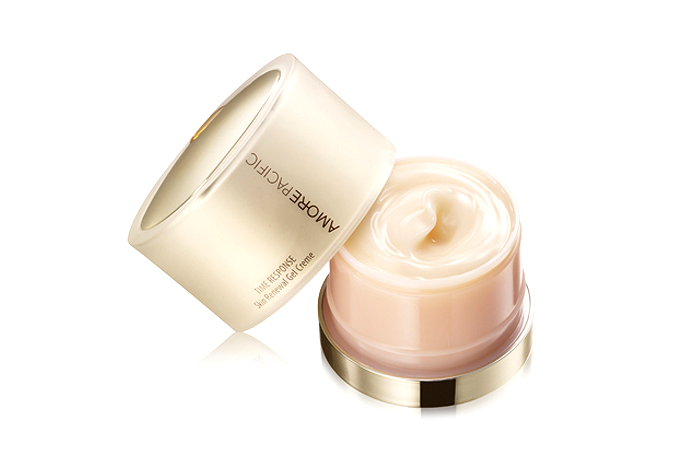 The largest beauty franchise in Korea, Amore Pacific's stress is on Asian botanicals and sourcing authentic Korean ingredients into their range of 'luxurious, high-performance anti-aging skin care'. What makes it more special is that Amore Pacific has its own Jeju Island gardens form where comes their most potent green tea, their globally patented Korean red ginseng, and the prized organic bamboo sap, all part of the natural botanicals which make the Amore Pacific formulations the preferred choice for the serious beauty aficionados. From sheet masks to mists to cushion compacts and serums, the range is wide and the packaging luxe. In operation for more than 65 years, this is one brand which continues to lead with its portfolio of select skincare labels, while the main eponymous brand thrives on producing such prized potions such as the Time Response Skin Renewal Crème which  consists of 100% first harvested green tea water and a trademarked Complex™ consisting of Green Tea Stem Cell, Green Tea Polysaccharide EGCG, and Green Tea Saponin to create radiant, firm and smooth skin which is flawless, just like the ideal of Korean beauty is supposed to be. Price – INR 48000 approx.