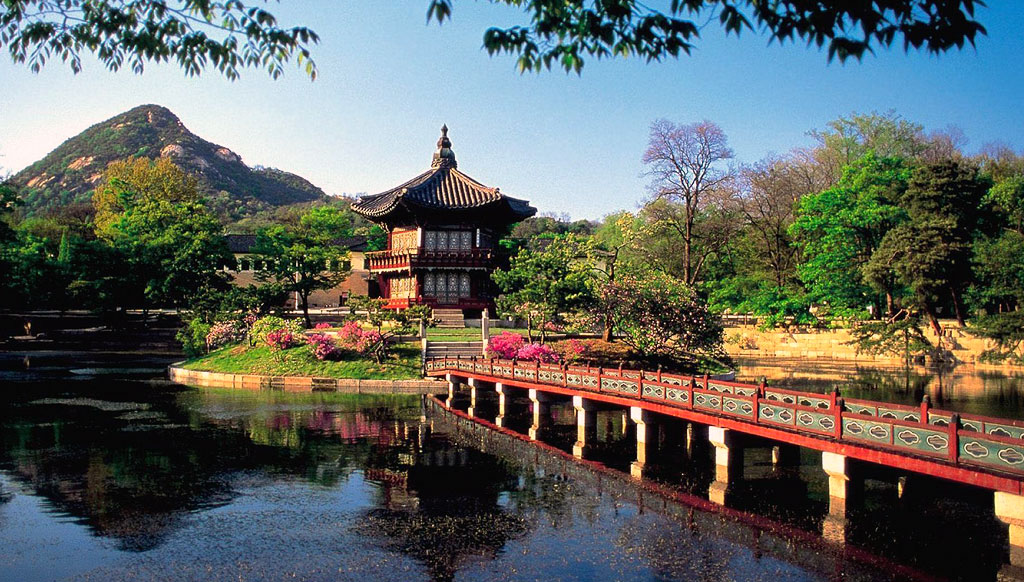 SOUTH KOREA | A land of beautiful contrasts, it boasts of green countryside with old Buddhist temples and palaces, lush tropical islands and buzzing urban hubs for the city-bound pleasures
Avid traveller and a much-followed author, Anjaly Thomas, has just seen an enthusiastic reception of her fourth published travelogue and is already anticipating another adventurous trip, someplace a little off the beaten track. But before she embarks on a new trail, she is giving us some major travel goals, with a few of her favourite off-beat destinations for solo lady travellers, and other trip-happy people, to explore and enjoy
As a lone woman traveller, be it wherever in the world, there is the daunting task of balancing an adventurous, exploratory [free]spirit with a cautionary heeding of the 'women's rule book', implied and impressed upon to no end. And once a sort of rhythm between the two impulses has been established, one can, and should, forget about that niggling voice at the back of your head and sink in to enjoy the delicious strangeness of a new country, a new city, without the all-too-structured tourist's guide to decide for you. Bespoke travel is also about forgetting what the off-the-shelf city guide dictates and is more about curating the exclusive pleasures of the less seen and less heard of, delving into the discreet delights of the not-over-displayed destinations. To pack your bags and head out on a whim is a luxury, and one which should be indulged in every now and then for the soul's recharge and the mind's refreshment. This kind of travel seeks inspiration in the not-overcrowded, not-so-typical locations picked with care, and imagination, from the vast map of the world. And to ease up this very challenge for you, we have a seasoned travel writer, who loves her global meanderings by herself, Anjaly Thomas, enlist a few of her favoured destinations which are not your run-of-the-mill luxe hideouts but are still the tried and tested quick getaways with the potential of scoring an enriching and different experience. Read on to find out her picks of some not-yet-passe` destinations and their highlights for your travel bucket list: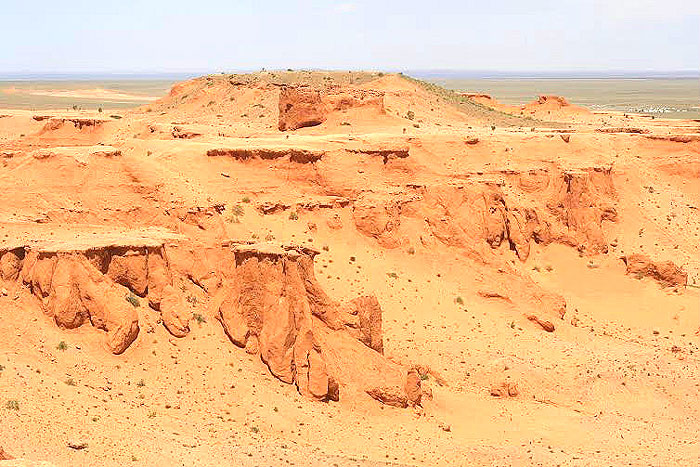 Of all the places one can travel to, a few countries offer a very distinct experience to the traveler, and especially, to a solo female traveler. While one country can intrigue you, the other inspires and yet another can actually redefine freedom and joy. Curating for you the attractions of some such destinations, here are a few worth considering taking off to.
So, we begin with Mongolia. Now, one doesn't travel to the Gobi Desert hoping to stumble upon a series of touristic sights, so when you come upon the Flaming Cliffs (Bayanzag), after hours of journeying through endless flatlands, it is a magnificent sight to behold. These bright red cliffs can easily take your breath away, whether you are a historian or not! This is also the site where the first ever dinosaur fossils were found, almost a century ago by Roy Andrew Chapman, an American explorer. Reason enough to put the ancient, awe-inspiring beauty of Mongolia on your to-vist list.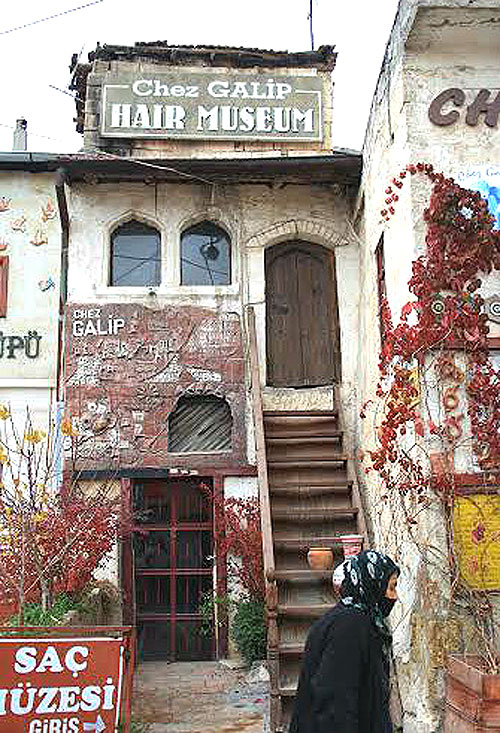 Avanos, a picturesque pottery town on the banks of the Red River or Kizilirmak, holds a spooky secret – the Chez Galip Hair Museum. The 'hairy museum' is approachable through a narrow, serpentine path and houses over 30,000 locks of hair donated by women from all over the world. Here, literally, the hair grows out of the walls! The story began in 1970s when Chez Galip, a potter fell in love with a French tourist and the latter, when leaving, left a lock of hair as a sign of eternal love for her lover, Chez Galip. With such an interesting story up its sleeve, Turkey cannot be only blue mosques and bright beaches on your next jaunt.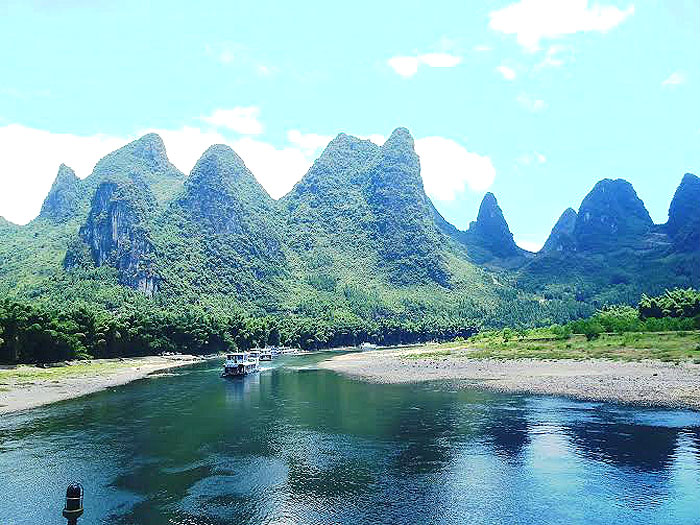 Guilin is China's best kept secret, more so the cruise on its famous Li River, a glimpse of which you see on the 20 Yuan note. So famous are the undulating Karst mountains there, that it is imprinted on the Yuan. And Guilin has it all – cruises, beautifully lit caves and the best food, arguably, in all of China. A stroll through the town gives you the glimpse of an ordinary life lived in an extraordinary way. The picturesque town of Yangshou (at the end of the cruise) is easily the adventure spot complete with gigantic caves and healing mud baths. So, smoggy Beijing and the Great Wall of China can be put aside, for the sake of such hidden countryside treasures.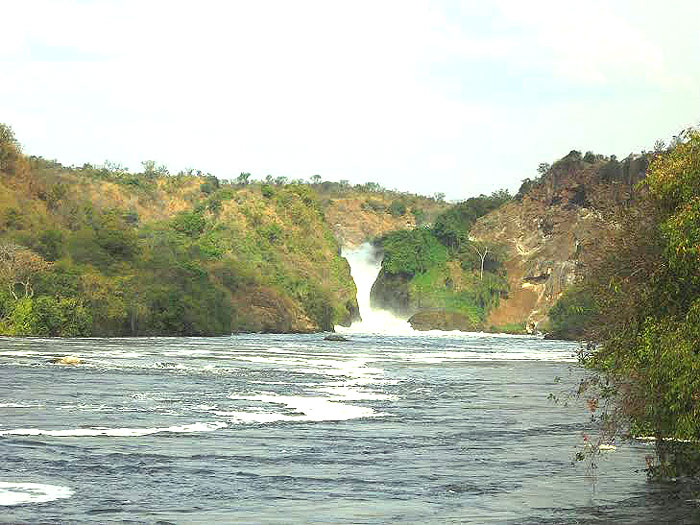 While wandering around these parts in Asia, there is also another spot close by on the map that calls for due attention, i.e., Taiwan. Not a country that comes instantly to one's mind when planning a vacation, Taiwan is treat for first time visitors and the friendly people make this a further favourable destination for women travelling by themselves. With a dynamic culture, all of its own, Taiwan's struggle to emerge from the shadow of China further enforces its vibrant mix of Chinese, Western, Japanese and indigenous influences. While the local cuisine is simply mouth-watering and there are enough options for the compulsively cosmopolitan traveller in Taipei, the eclectic landscape beyond it has green mountains, islands and hot-spring resorts on offer for those looking for a retreat. [Tip: Check into the splendid Yang Ming Shan Tien Lai Resort & Spa with its hot spring park, water spa facilities and an outdoor pool, all spreading over an expansive 6000 square metres. And American Express Card members can avail of some special offers  like having 30% off on accommodation and a cool 40% off on hot spring privilege on the weekdays].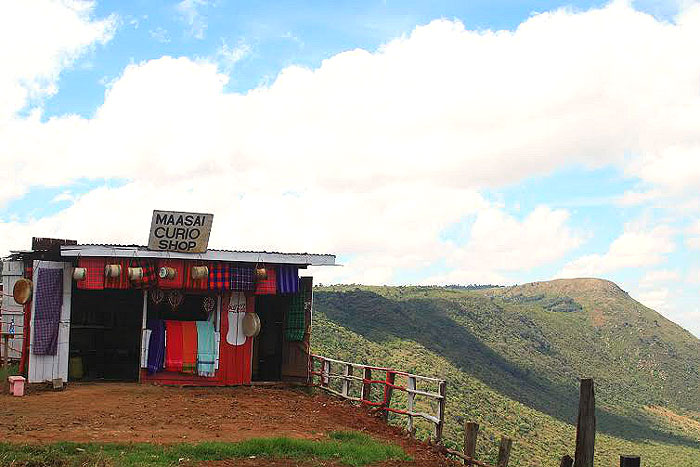 A sight as mesmerizing as River Nile pushing through a seven meter gorge deep inside the Murchisons Falls National Park in Uganda is not to be found anywhere else. The mighty White Nile, emerging from Lake Victoria, a hundred kilometers away, grudgingly squeezes through the gorge and plunges through hundreds of hovering rainbows with an electrifying gush into a placid lake, while the Nile crocodiles laze around waiting for animals that come to drink from the Nile. No wonder, the river is Uganda's lifeline and a force to watch and worship, almost.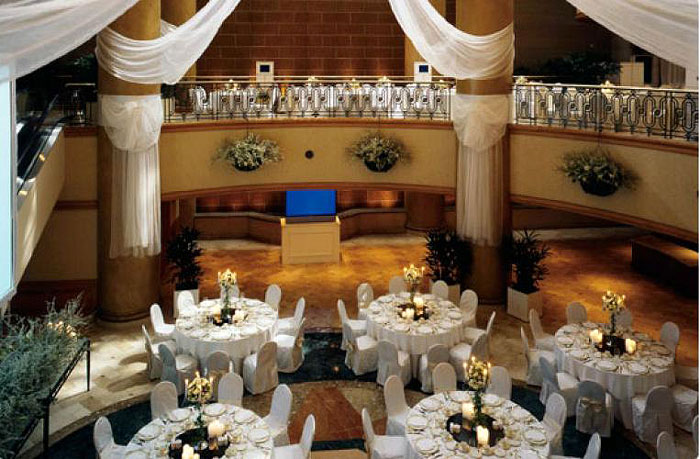 Famous world over for being game country, Kenya holds a special place for the first time traveller, not just for the Lion King type setting of the Maasai Mara or the dancing Maasais, but for the fact that eternity dawns here and civilization, in all its variety, unfolds across its boundless acres. The deep-throated laughter of people, the shaky matatu rides, the way they roll their heads here, Kenyan coffee, ugali and beans, the warm beer, all of it makes Kenya one of the few places that defies a logical reasoning of 'why' you should travel here.
Apart from the above destinations, with their store of intriguing pleasures for the adventure-loving, devout traveller, we cannot really do justice all our solo women travellers without putting in that one destination which will allow for a quick shopping getaway. So forget the oft-repeated quick hauls to Dubai and Bangkok in favour of a trip to South Korea which offers the best of both the worlds, as it were. With the places for modern leisure and palaces for soaking in the history, South Korea is not just the place where every serious beauty junkie is buying skin products from, but also the country which has some stunningly varied landscapes – from sandy beaches, to bubbling hot springs at Seoraksan National Park and the lush green horizons of the Jeju Island. From the urban expanse of Seoul to the ancient kingdom of Silla, South Korea hides a lot more in its folds. So, if you are planning for a plush and private escape, consider South Korea for all its charm and cosmopolitan vibe. [Tip: Stay at the luxurious Ritz Carlton, Seoul which brings you to the heart of the trendy Gangnam nightlife and still surrounds you with the old world grandeur of its marble floors, four-tier chandeliers, and rooms with lavish décor. Also, American Express Card members can book at the Ritz Carlton Seoul before 31 December 2016 and avail of some tempting discounts on offer via http://livetheworld.americanexpress.com, such as upto 35% off on room rack rates along with a good 10% savings on food and beverages].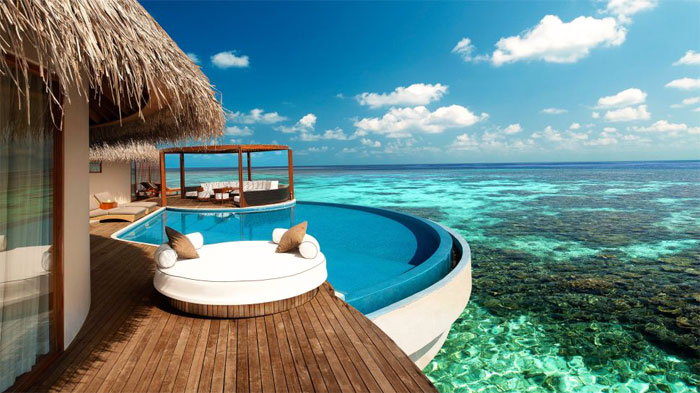 Now to think of secluded islands as the ultimate Robinson Crusoe adventure, we are completely sold out on the idea of white sands, turquoise waters, underwater reefs, a plush beach resort and an uninhabited island. This is the island gem call Fesdu that we are talking about, a scenic sea plane ride away from Male` in Maldives, which is home to the impossibly beautiful Starwood's W Retreat & Spa. With luxurious accommodations,  ranging from the Wonderful Beach Oasis to the Fabulous Lagoon Oasis and the decadent Extreme WOW Ocean Haven, this spa resort is the one and only address in the tropical paradise called Fesdu. And this would be not spartan retreat that you need to provision for, in fact it is more indulgent than any as the W Resort's lush expanse houses an overwater signature restaurant, a sunset and pool bar, and 15BELOW, the only underground nightclub in the Maldives, literally located 15-steps below the island's surface   [Tip:To make this dream sound more real than ever, American Express Card members can visit its Summer Offers to avail of a 20% discount on the best available room rates for booking two nights and more, until August 31st].
Anjaly Thomas is a lawyer turned writer/traveler and author of four books, currently based in Dubai. Her solo journeys around the world are a result of her conscious decision to sketch a world map based on her travels. You can find her latest book here.