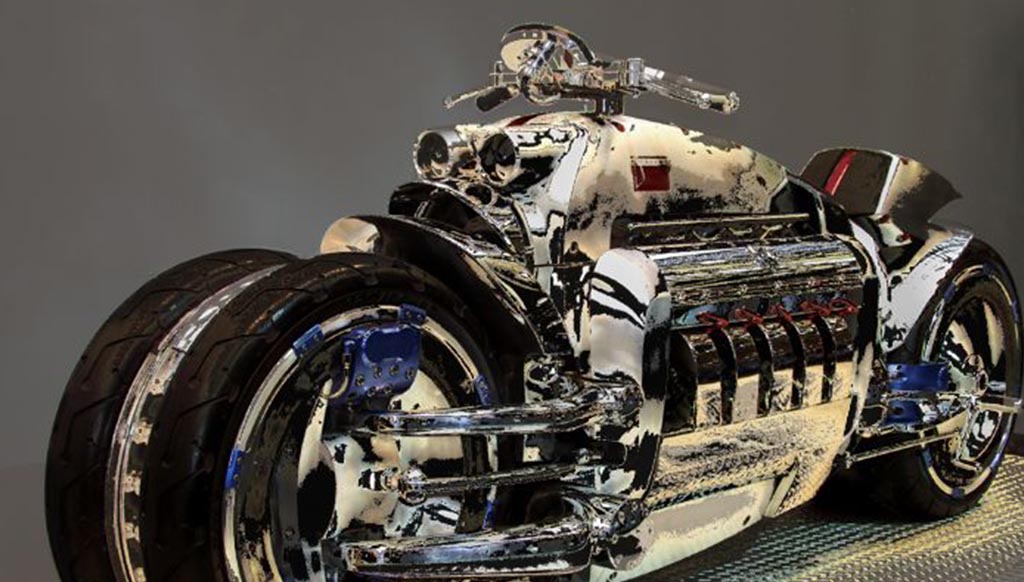 Superbikes like the speed demon Dodge Tomahawk draw inspiration from super cars to turn into roaring, galloping beasts of the most spectacular variety
The Lazareth LM847, the Lotus C-01 and the Dodge Tomahawk are three stupendous bikes handpicked by us for you, bikes that draw their inspiration from spectacular, powerful super cars and translate that power into two wheeled fury
Feast your eyes on three of the most powerful two-wheeled beasts that ever prowled the road. Magnificent to behold and awe-inspiring in their features, these are a real treat for aficinados.
Lazareth LM 847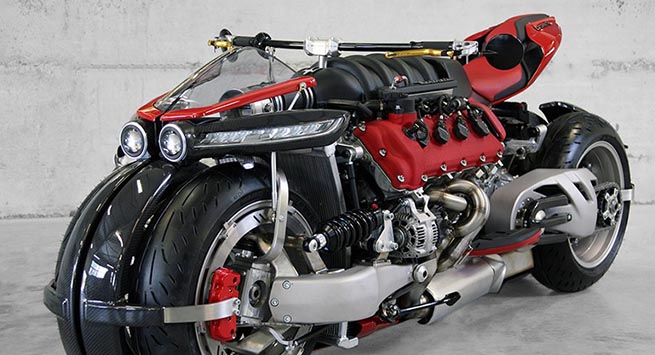 Ludvico Lazareth's masterpiece, the Lazareth LM 847, is a herculean beast with a 470 hp Maserati V8 engine, 4 wheels and a tail from the Ducati Panigale. The name is a reference to its power of course, and it boasts four single-sided swingarms, rim-mounted brakes, dual hub-centre steering and a bunch of other crazy touches.
Lotus C-01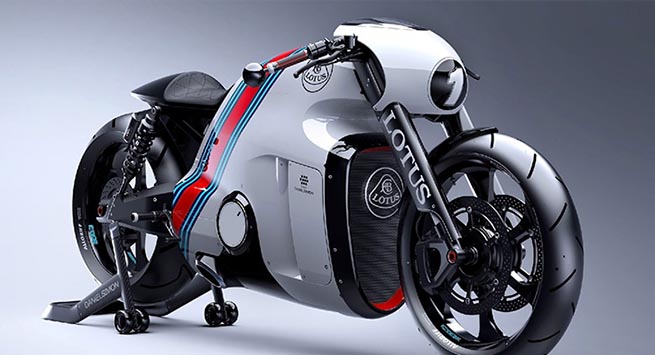 The Lotus C-01 is a bike with its design inspired by the 1960s Lotus 49 F1 car. Created by Daniel Simon— the guy who designed the TRON lightcycles—this bike has a body made up of aluminium and carbon fibre, replete with LOTUS decals. Its powered by the excellent 1195 cc KTM engine which pumps out a pretty 200 hp of power. It's limited edition too, with ony 100 of these ever made, and is supposed to be more of a work of art than a track monster.
Dodge Tomahawk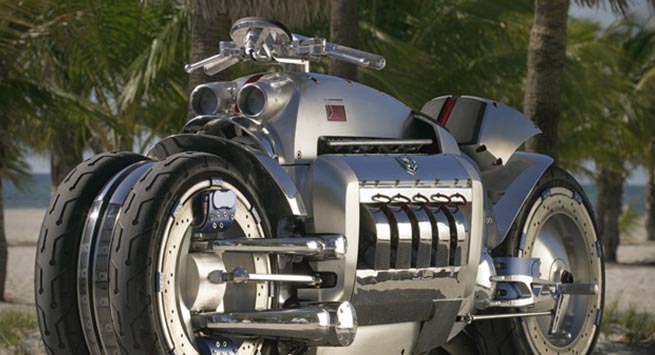 Speaking of track monsters, here comes one. This Tomahawk materialised when one day the folks at Dodge decided to see what their Viper would look like as a bike. A 4-wheel chrome monolith, the Tomahawk is powered by the largest V10 engine ever fitted in a production car— the 8.3 litre V10 from the SRT Viper, belting out a massive 500 hp. Dodge claim that this allows the Tomahawk to reach unbelievable speeds of 675 kmph—which is untested actually, but mindblowing all the same—and makes this the world's fastest superbike!