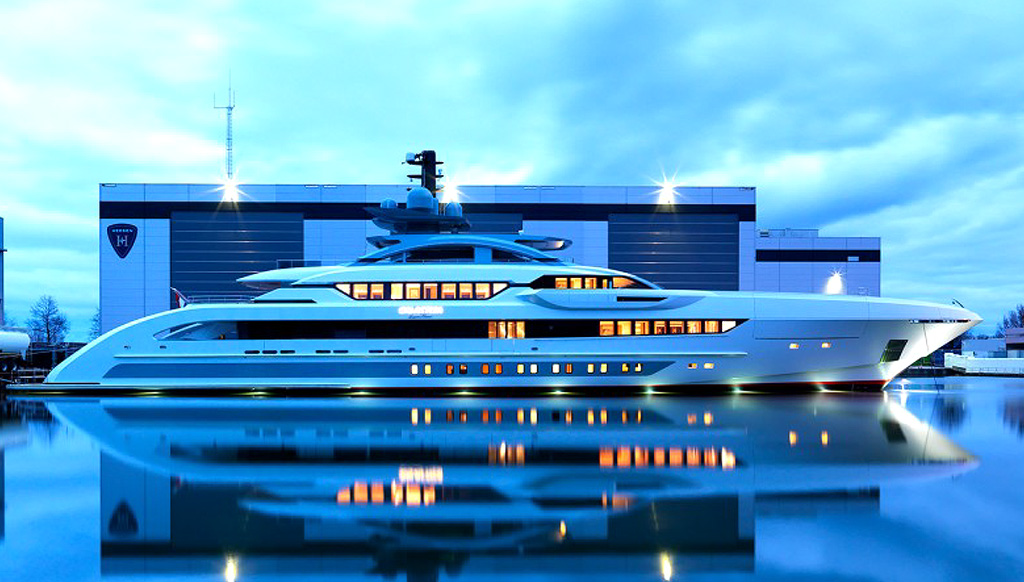 WAVE RIDER | This 229 foot masterpiece is a sporty yacht that can reach top speeds of 30 knots
Set to make a public debut at the Monaco Yacht Show later this year, the Galactica Super Nova is a state-of-the art ship, the largest built by Heesen Yachts and the fastest of its size
The Netherlands–based Heesen Yachts launched the highly anticipated Galactica Super Nova (developed under the code name Project Kometa) superyacht in March. Following in the footsteps of its predecessor, Galactica Star, the 229-foot masterpiece is a sporty, speedy yacht that makes a statement on the water.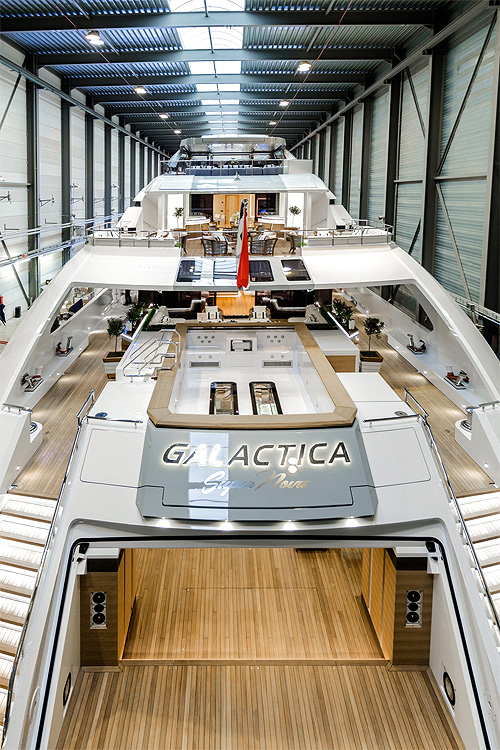 Distinguished as the largest ship built by Heesen Yachts, it is also one of the fastest of its size. Utilizing the fast-displacement-hull technology pioneered by other Heesen Yachts, the boat can reach a top speed of 30 knots.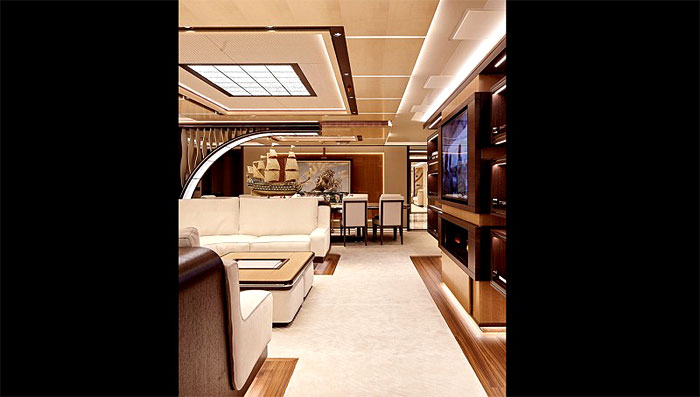 The main deck's stern features a waterfall and a glass-bottomed swimming pool that allows natural light to stream into the beach club below. A touch-and-go helipad doubles as an outdoor cinema, complete with a pop-up movie screen. A variety of tenders and toys, including an amphibious Quadski, allow yachters to play on the water and land during afternoon excursions.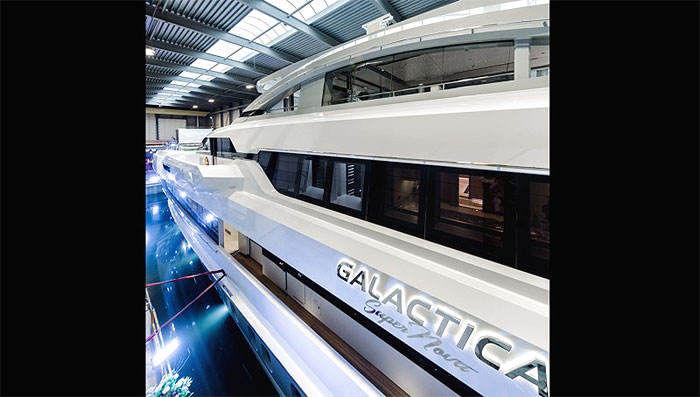 Accommodating up to 12 guests in six staterooms, the Sinot–designed interiors showcase a creamy color palette; leather, steel, wood, and onyx accents; and a spiraling central staircase and elevator.
After Galactica Super Nova is tested in the North Sea, it will be delivered to the owners in May 2016 before making a public debut at the Monaco Yacht Show this fall.
(Source: www.robbreport.com)