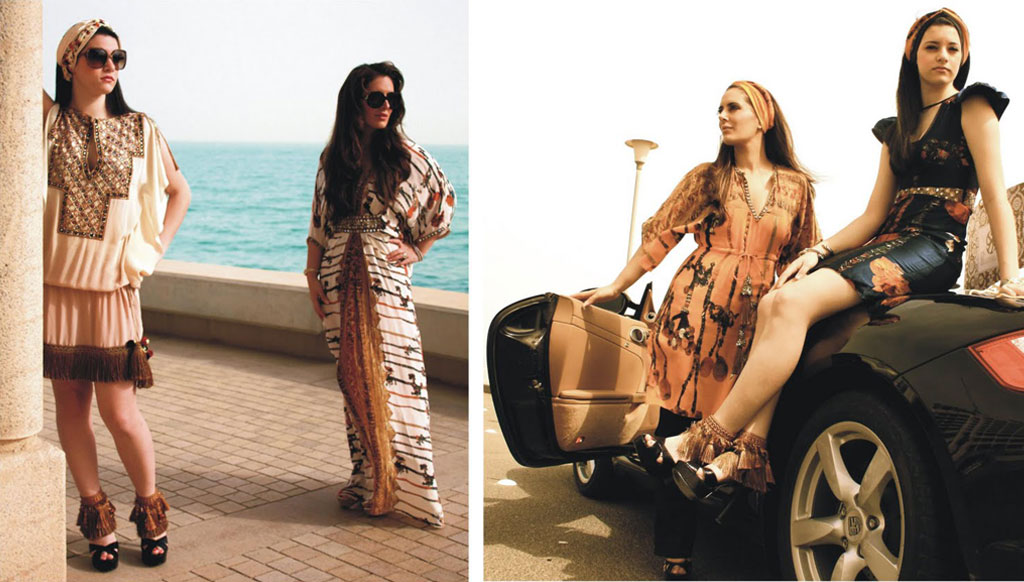 ONE FOR ALL | Resort wear at its simplest is fashionable yet practical cloth that you can dress up in when on vacation, whether on the beach or an evening party. Resort wear by Pria Kataria Puri
Indian women should remember that their body types and curves are different and must choose the cuts and
fabric accordingly
Gone are the days when going on a holiday meant packing a duffle bag and getting ready to let your hair down. The well-heeled holidaymakers follow a strict dress code. The chic today spend as much time and energy on choosing the right resort wear as on any other aspect of the trip.
But don't worry if you are not sure which outfit offers the best combination of style and comfort and, the deluge of information on what's chic is making it even harder for you to choose. The Luxe Café will help you pick the resort wear which goes with your body type and will get you a lot of wows and maybe even a few wolf whistles, that is if there are exceptions in the crowd of the well-heeled.
Resort wear at its simplest is fashionable yet practical cloth that you can dress up in when on vacation, whether on the beach or an evening party.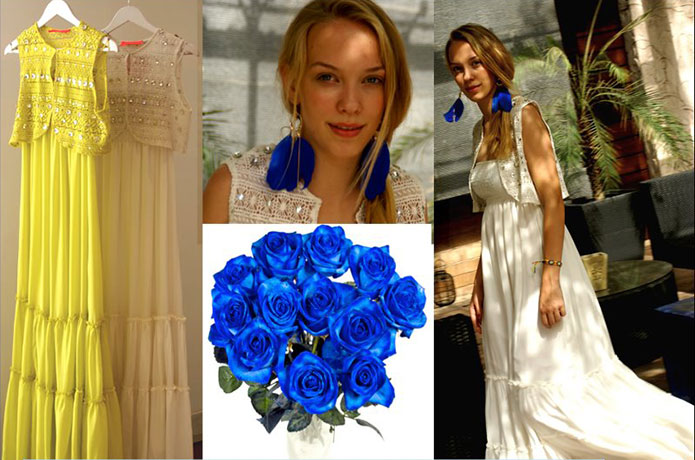 Easy and free-flowing silhouettes, bright colours and interesting cuts make the dress standout. Indian women should remember that their body types and curves are different and must choose the cuts and fabric accordingly.
"My first advice to clients is to shun clingy materials. Organza, sheer and georgette are great picks for resort wear. Next comes the colour scheme. One should go for brights and neons in solid colour or pastels in interesting prints," says Preeti Chandra, a Delhi-based resort wear designer.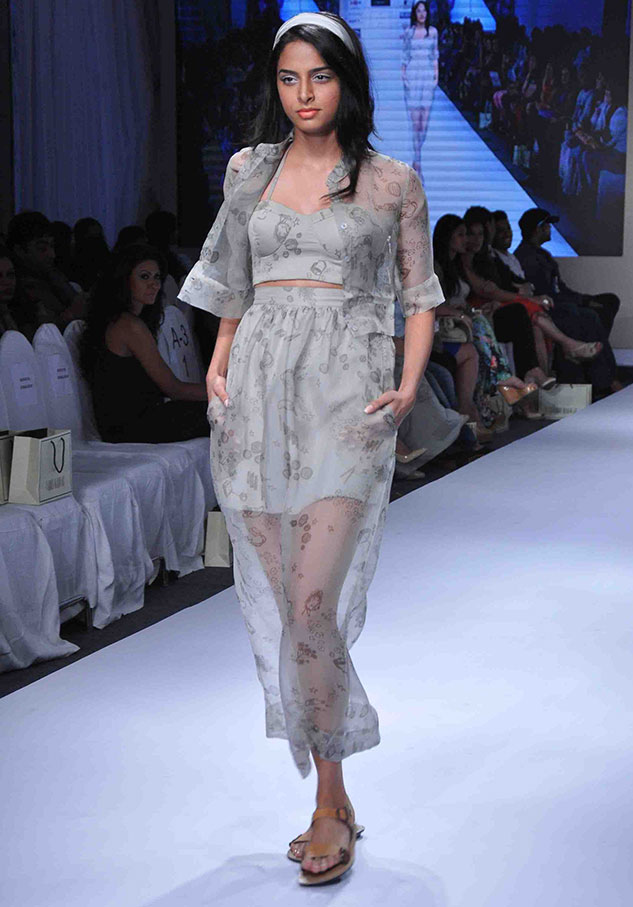 Different shades of blue, fiery orange, aqua and corals are the hottest colours this season. Experimenting with sheer and solid separates with pastel hues is the new trend, especially after Nishka Lulla's display of resort wear collection dominated by vintage yet sexy separates.
Sarong-inspired dresses and maxis which give a chic beach vibe to your look without making you conscious are another interesting option.
India's first dedicated beachwear designer duo, Shivan and Naresh advice the bold and the beautiful who are game for experimenting to wear funky bralets with high-waisted shorts and trikinis with interesting cutout detail. For evening outings, wear their glammed-up avatars with embellishments, tassels, sequin and crystal work. Also don't forget to accessorise well.

Another great way to perk up a dress is to use printed scarves or a piece of jewellery which makes the statement and to ditch the rest

"Accessorising right is crucial, as it means half the battle's won," say Falguni & Shane Peacock.
Their advice is to go for bold add-ons like cuffs, leather bracelets and embellished slip-ons to add glamour to an otherwise simple look.
Another great way to perk up a dress is to use printed scarves or a piece of jewellery which makes the statement and to ditch the rest. Remember 'less is more'.
To recap, kaftans, asymmetrical cuts and dresses in sheer play remain the best bet for women in their late 30s or 40s, but the honeymooners as well as the young and the restless can experiment with bold prints, bralets and a lot of high-waisted skirts and shorts. As they say, you are young only once, so don't be afraid to go the whole hog.