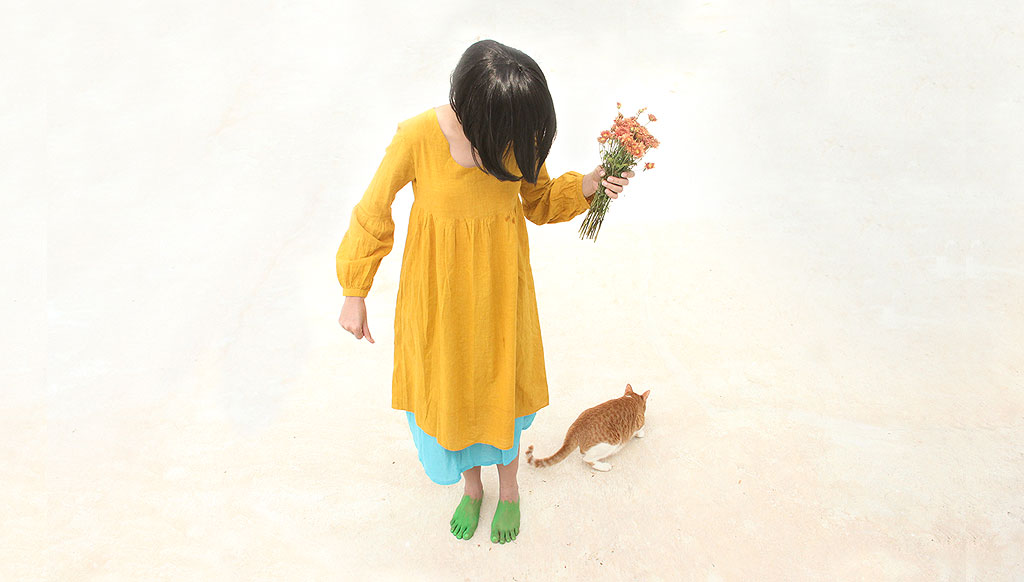 INDIE CHIC | Shying away from the sun is now not necessary as you can flaunt your earth-loving fashion sensibility with Runaway Bicycle's whimsical dresses which are a minimalist's dream
The sun is out bright and calls for some celebratory summer dressing. Couple that up with homegrown sustainable indie brands and you will channel in the chic quotient of 'curious couture', let's just say. So, we have handpicked a few must-have sun-friendly dresses from some of our much loved indie brands, for you to have an easy breezy ride cracking the summer dressing code to the tee
When it comes to fashion and being forward at that, then the recent trend, capturing runways and the imagination, is to go indie. And what does one mean by that? Indie as a term started to be used in the purview of music and came to denote such artists and record studios which were not mainstream and had an air of obscurity about them, almost challenging the true connoisseur and the passionate trend-setter to come and discover them. Now that indie is increasingly used in connection with music, design and fashion as well, the term has come to acquire some very cool connotations, that of being alternative, independent of any corporate patronage and espousing a non-conformist, non-partisan, non-linear approach. In fashion, where brand loyalties are fickle and brands multifarious, what remains is the need to stand out and clothes are ever so important in the scheme of things whether for the season divas or the young purveyors of a plush lifestyle. And this is the context in which indie has gone onto mean more than just independent or individualistic, but is now the benchmark of cool, comprising all those labels which redefining luxe in terms of local, sustainable, upcycled fashion. As eco-conscious fashion becomes a much-loved tag to carry, indie brands are packing in the sustainable quotient with a style sensibility at once unique and understated, so that they are, now, the new darlings of fashion's favoured bunches. And keeping up with the curve here at The Luxe Café, we have been stocking up on some of our much loved brands with the feisty flower child ethos scribbled all over.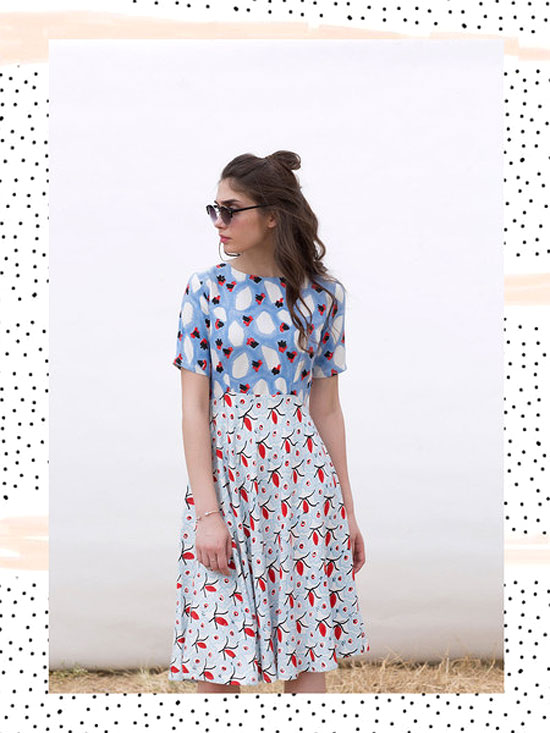 Talking of a trend above, let's now talk of the season. It is hot and calls for those whimsy, wispy sundresses to throw on, with a pair of flip flops and shades to slip on, for that instant beach girl glam, even in the middle of a scorching city. As off-shoulder boho dresses take the frontline, the patterned and the floral ones continue to grace the display windows. And combining the appeal of the trend with the demand of the season, we have here a ready brand reckoner for some serious indie brand loving. So let's start. And on top of the list we have JODI, a label for the print passionate among us. With Indian textiles brought alive by artisanal hand block printing, their collections revolve around a print story, poetically titled and perked up with new designs every month. With the blue Hand of Hamsa guiding one across their collections, the emphasis, very visibly is on pushing forth 'Handcrafted in India' as the brand ethos. Co-founded by stylists Gauri Verma and Karuna Laungani, the capsule collections promise colour, quirk and character, be it in the imbued promotion of local textiles and crafts or through the celebration of the subtle variations in each piece promising a certain je ne sais quoi factor. The latest Rosewood & Olive collection picks shades from the various Mediterranean cultures and includes stylish and delicately patterned shifts, maxi dresses, tunic dresses, peasant sleeved and knee length dresses. Then there is their Flinstone & Cornflower collection inspired by a clear blue sky and miles of green fields which includes all-too-feminine day dresses nipped at the waist, skater and wrap dresses which are a dream to slip into. JODI is what you will wear if you want to lounge out the summer in style.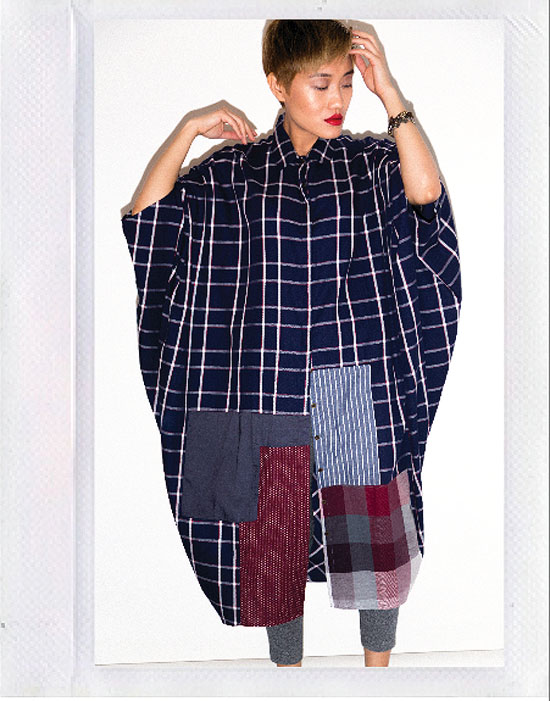 From the pretty to the anti-fit, Doodlage is one for those who believe in defying structures, be it of form or of fabric. Having won Grazia India's 'sustainable aesthetic' award, they are all about upcycling, this brand designs, deconstruct and develops unique outfits from industrial waste, dead stocks and other sustainable material. Every garment is a renewed interpretation of cut, fabric and colour, has its own story, and comes with no duplicates, just like the individualistic purveyor of indie fashion. From shibori to indogo dyed, patchwork to monochrome, the range is diverse and yet bound by the same free flowing, fuss free, fabric-foremost aesthetic. Peasant dresses in shibori, to denim on denim co-ords, anti-fit dresses in checks and stripes, and box pleated tunic dresses in solid hues, there is a carefree air to these dresses which will make you look and feel quite the boho child in spirit.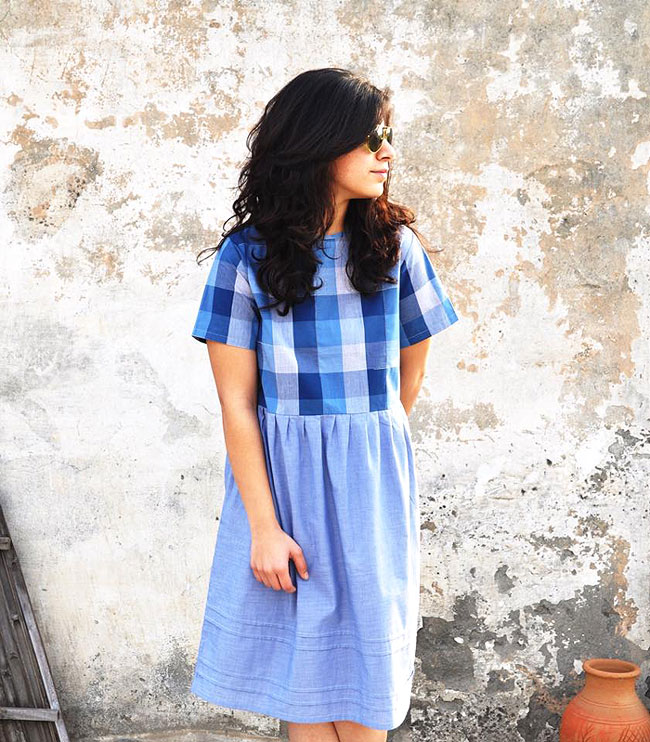 When design graduates, Resham Karmchandani and Sanya Suri pursued their unified agenda of staging the return of cotton as essential textile, Pot Plant was born. All about eco conscious fashion, the label espouses a zero waste production ethic and actively repurposes materials, with liberal use of handwoven textiles and natural fabrics, into pretty summer separates which are wardrobe essentials. In white, powder blue, minty green, pastel pink and also black, there is a limited collection of pleated tops, wraps and skirts, layered pants and palazzos, along with some of our loved dresses like a the half and half blue checks on solid blue dress which has a fresh, preppy look, or the pale green button-down dress, gathered at the waist and with a subtly embroidered front. There are a few other lovelies in longer lengths and neutral shades for the leggy beauties, but we totally dig the pretty and preppy ones in shorter lengths for a back-to-school kind of cool.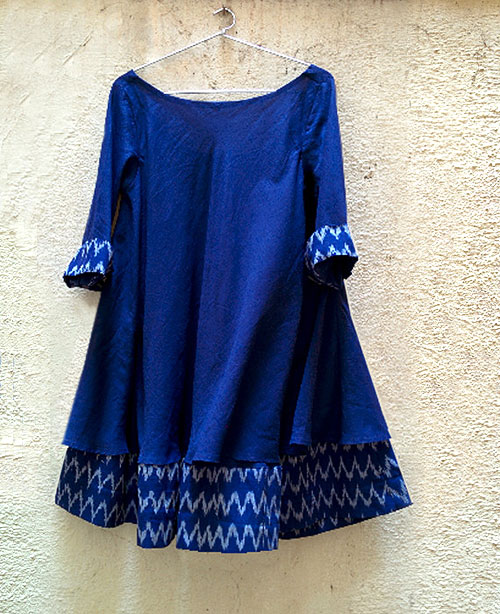 Think short dresses with an ethnic touch, think Mogra.  Described as a travel inspired clothing label for the free spirited, Mogra has a signature style when it comes to dresses, most of which are short and sway away. Stressing on the fact that they source traditional textiles directly from the various 'craft clusters', and have a deep bond with their weavers, printers, embroiderers, tailors and vendors, theirs is a handpicked, handsewn sensibility where attention skims down to the details, to the linings, threads and buttons. There is a whole range of summer-happy short dresses to choose from, in a variety of cuts and colours- from fit and flare, to swing dresses, to wraps and more. The two dresses that have captured our fancy are stand-outs in solid shades of black and blue. There is an indigo blue flared dress in mulmul cotton and handwoven cotton ikat, cut in a circular style which gives it a beautiful flare enhanced by a tiered border. The other is a wrap dress made of black Mangalagiri cotton with box pleats at the waist and a heavy zari border for that unmistakably Indian touch. Mogra dresses can easily transition from day to evening, and are dream fits, especially for the divas with a petite frame.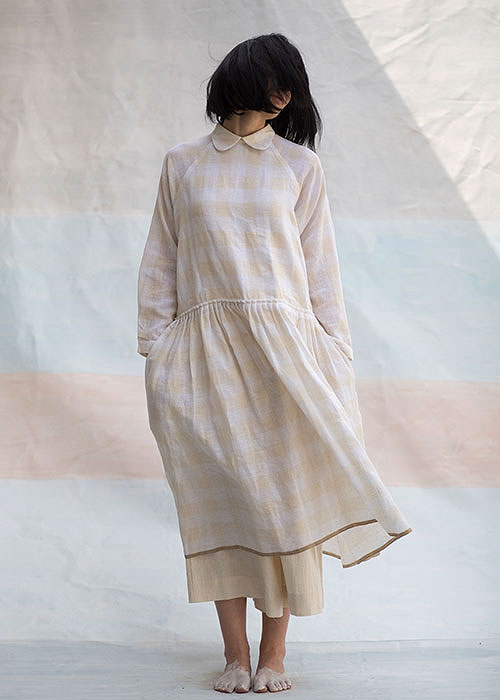 Now if you are a hardcore conceptual dressing type, then look no further than the Runaway Bicycle which has its lookbook, and its Tumblr account, inspired by a Murakami novel, as it were. Stark and Spartan, the pictures of their designs have a model with no face showing [and occasionally a cat peeking out too], a statement unto itself. And talk about whimsically named outfits, from one called 'Cat Lady' to another named 'Four Martinis Later', each one from their collection seems to have its own personality even though part of an equally poetic collection. Mostly monochromes in colours, sometimes pale and sometimes dark, the silhouettes are clean and the clothes functional. With pleats, pockets and handspun khadi yarn, the collection has pants, jackets, shirts, skirts and of course dresses that are summer's perfect companions. Our favourites from their Piano Nights collection is an egg-shell white khadi dress with folds, a peter pan collar and a hint of lime in it. The other to mention is from their Dear Life collection and is a lime green khadi cycling dress which is delicately pleated around the waist and has long, loose sleeves. Designer Preti Verma, when once talking about her labour-of-love label, has said, "We are not about being fashionable. We are about being comfortable. We make Clothes that should let you run with the wind, climb trees, loll in the grass if you want to." Now, this is one label which is a favourite of all the minimalists who dress not to impress.