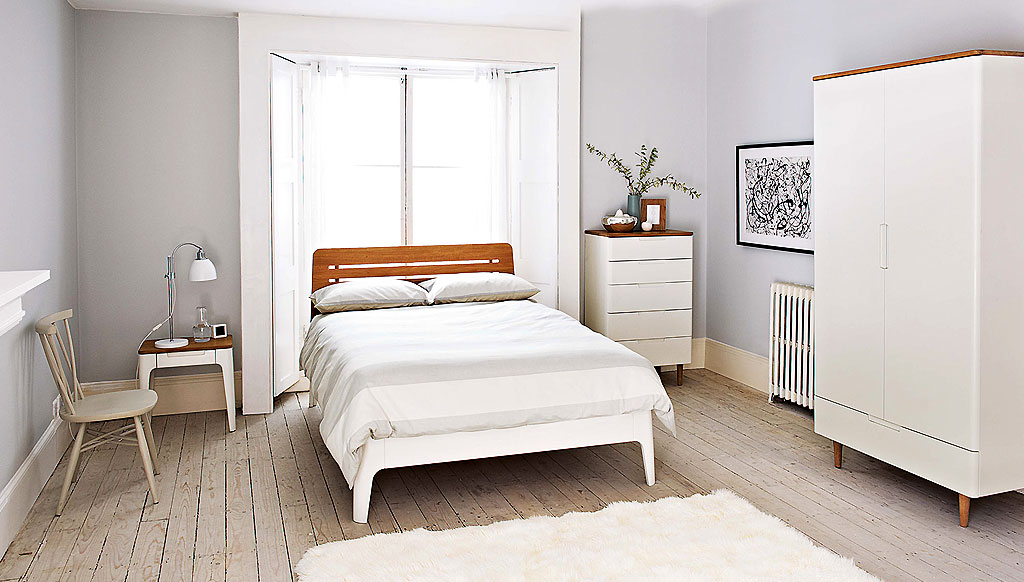 DECOR DRAMA | Giving your house a makeover is a daunting task, but introducing nifty style revamps is not so difficult if you know the right additions for the right spaces
Cute, cosy, or grand and quirky, there could be many manners of redoing your house, this festive season. But to cut through the clutter of décor ideas and to add that personal touch, we have a ready guide for you to shop some dazzling décor accessories and accents which promise a revamp which is guilt-free and gorgeous, at the same time
Come winter, with all the festivities, and its the start of a new season which makes for the perfect time for any home makeovers you have been thinking about, as you ready yourself for parties, get-togethers, or even for ushering in the new year with some flair in your home. Here, we try to help you actualise your home improvement plans with easy ideas of some quirky design and décor additions which will take the beauty quotient of your house up by notches. We are going to redirect you to some of our favourite indie home décor and new-in-India international home accents brands as we shortlist the must-have accessories for each corner of your house, from the kitchen to the bedroom, living room and also your patio.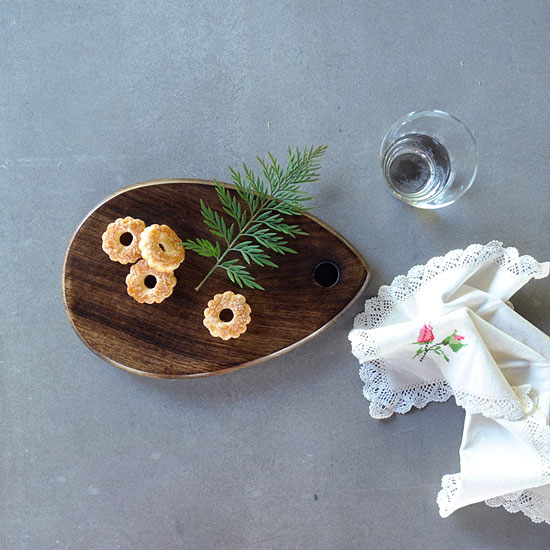 We begin with the critical space at heart of the house, the kitchen, where we concentrate more on getting the appliances, storage and ventilation right, while we forget about that however neat the layout, it calls for some imaginative element to be a design-worthy space. In this context, we prefer to begin at the very basic of all kitchen and dining accessories – the serveware. Cutting through the issue of matching serveware to the room's overall theme, we bring you the classic and gorgeous range of minimalist accessories for serving and dining from The Summer House. As their brand ethos stresses on combining luxury of handcrafted designs, made in capsule batches by craftsmen, with the sustainability that comes from using responsibly sourced natural raw materials, their product range is something that is simple, functional and well-appointed for living spaces which could be varied in their colour and décor schemes but will still look enhanced with the Summer House touch. The elegance of their made-in-wood, handcrafted, range is particularly delicious, be it the mango wood cake stand, breakfast tray and platters in different shapes, all chemical free and easily cleaned with just a wipe and dry, or the Indian rosewood butter knives, the deep salad bowl and the smooth-surfaced rolling pins. They also have stoneware, like slate and marble platters, and a citrus juicer which looks more like a work of art. With these options in place, you can just buy some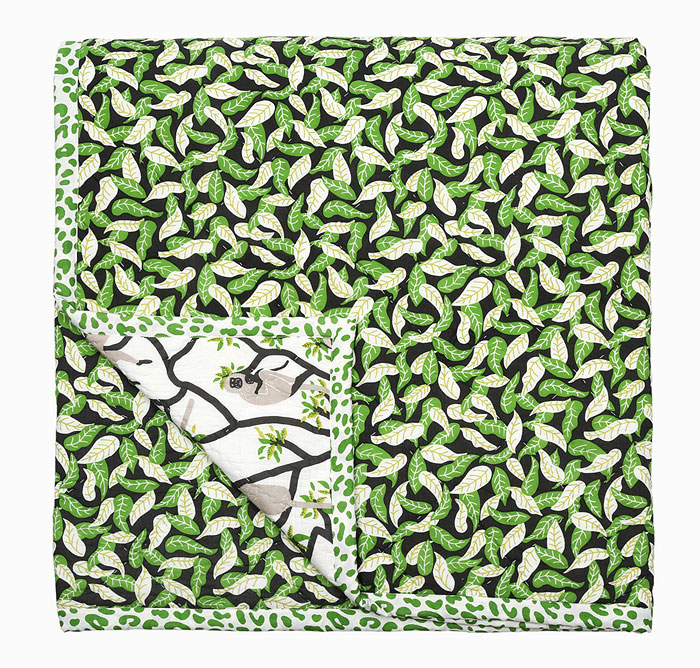 Moving further in to the bedroom, we will tempt you for a linen overhaul as you sift through a range with names like Safari Tracks, Langur, Big Cat, Spotted Deer and more such whimsical ones. We are talking Safomasi's awarded brand of quilts, throws, cushion and pillow cases which are heavy on the quirk quotient without compromising the quality of the material or the technique of production. Contemporary in spirit, their bedroom linen makes everyday meet the exotic, as each product is handmade and "and tells the story of a journey, through gorgeous colour combinations and a distinct illustrative style." Combining the aesthetics and expertise of the founders, Sarah and Maninder, Safomasi collections are launched at frequent intervals, each one reminiscent of a different travel story. And going beyond the artistic value of these, the quilts and cases are also guilt-free fashion for your bedroom as they are screen printed by hand and processed and dyed using AZO free dyes, finally finished to perfection using cute trimmings like zips, tassels, pom poms.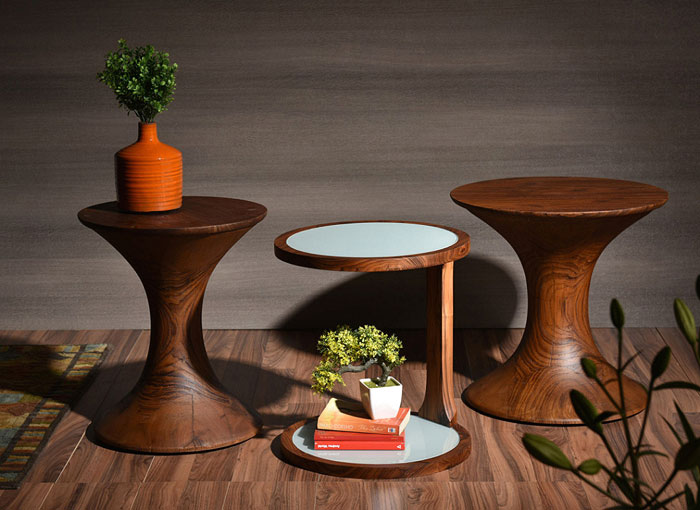 You have a living room which is all set and yet you wonder how can you introduce some variation into it, while still not going big with a complete change of scheme or even taking the oft repeated route of just changing curtains or upholstery? We have a way out of this dilemma – why not create a curiosity inspiring, conversations-only niche or a cozy, laze-friendly reader's nook inside the same room? The integrity of the layout stays and you still have a whole new corner kitted out. To do so you need some nifty pieces of furniture which would be a combination of streamlined design, utility and droolworthy looks. And here comes in Knock On Wood, a brand offering contemporary furniture with bespoke craftsmanship. Taking one from their Forest collection, we have picked the very nifty Three Wise Men set of two chairs and a table which is perfect for setting up a reading corner as they don't take up much space and the table has space to stack up your books and perch on the sold wood seats to read and sip some tea. While the design is modern, minimalist and makes the most of it, there is the solid elegance of wood, in all its natural glory. The set, so aptly named, can be set up in your living room, patio or even in an alcove for that cosy corner which is yours to retreat into for some 'me' time. And its addition is sure to be noticed, as this is design with a statement.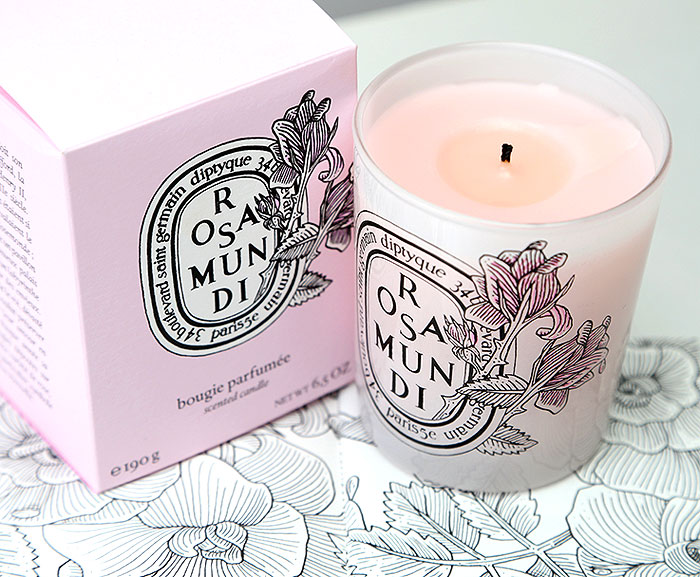 This one makes for the easiest addition. Candles, from the beloved brand Diptyque. And it won't be just a candle but a whole world of fragrance that will open up as you set to light these delicious look candles, which are recognisable from afar even as they sit in the colourful jars. So, table tops and mantles, or even nightstands need not be boring anymore as you have the perfect accessory for it in With a wide range of scents to choose from, there are 50 different fragrances, from garden geranium to mountain pine, to amber and patchouli.  These hand-poured designer candles are an indulgence not only for the senses but also for those wanting to add in a glam touch to their décor and go for a bit of opulence in their home's ambience.