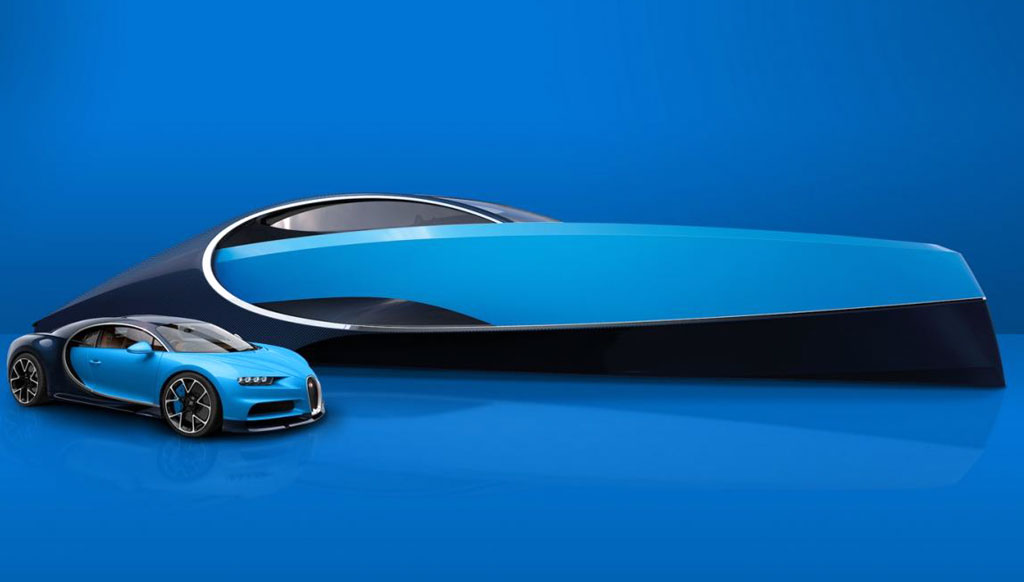 CHIRON ON THE SEA | Only 66 of these sleek 66-ft yachts will be created, which boast speeds of 44 knots and the C-shaped profile that directly references the Chiron
Inspired by the super speedster Bugatti Chiron, the Limited Edition Niniette 66 is the result of a collaboration between Palmer Johnson and Bugatti and is loaded with opulent features
A thing of beauty is a joy forever—especially when it is the unbelievably spectacular Bugatti Niniette 66 that comes literally dripping with opulence and indulgence. This limited edition super sports yacht is a collaboration between Bugatti and Palmer Johnson Yachts; it's reportedly able to do 44 knots, which makes it a pretty speedy craft. If you're trying to cruise the Bahamas or the Caribbean, Bugatti says this is the vehicle for you. The carbon fibre, marble and leather-decked out model boasts everything from its own Jacuzzi and champagne bar, to a fire pit and lavish double bed.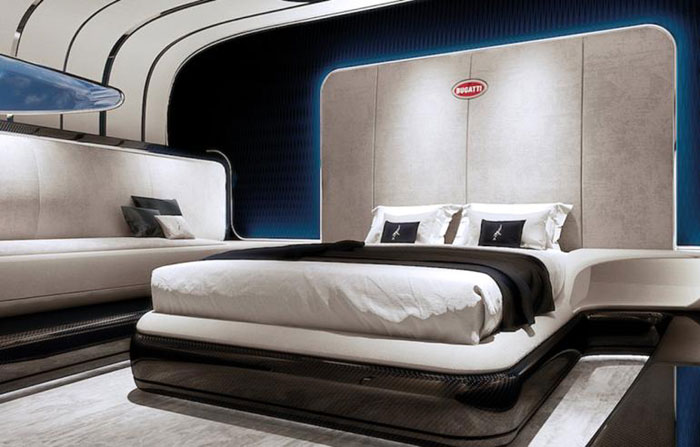 The James Bond-worthy vessel features a spacious open deck, with carbon fibre, finest leather and naturally blue morta oak wood as the dominating elements. The lower part of the deck houses a combined Jacuzzi, sun pad and champagne bar in the middle, flanked by two social areas on the side, with the fire pit located between the Jacuzzi and the two forward seats. Designed for only two people, the yacht's master suite is equipped with a plush double bed but does also have a large sofa bed for guests situated in the living area. A signature Bugatti horseshoe shaped salon features heritage automotive traits, including the macaron skylight.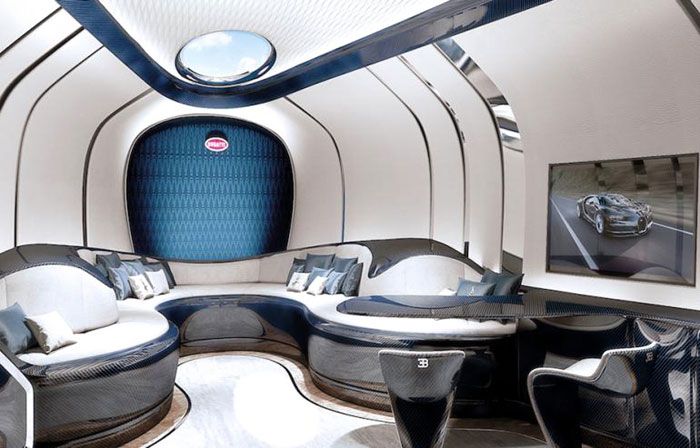 The prices for the smallest models of the superyacht would start at £1.5million. Etienne Salome, the Design Director and Head of Interior Design at Bugatti, reportedly stated that the yacht was "not designed to please a corporate brief" but was created for "people in search of a very unique—a Bugatti—experience."
Now if that isn't one of the most pleasurable, uplifting experiences on the seas, we can't imagine what would be!