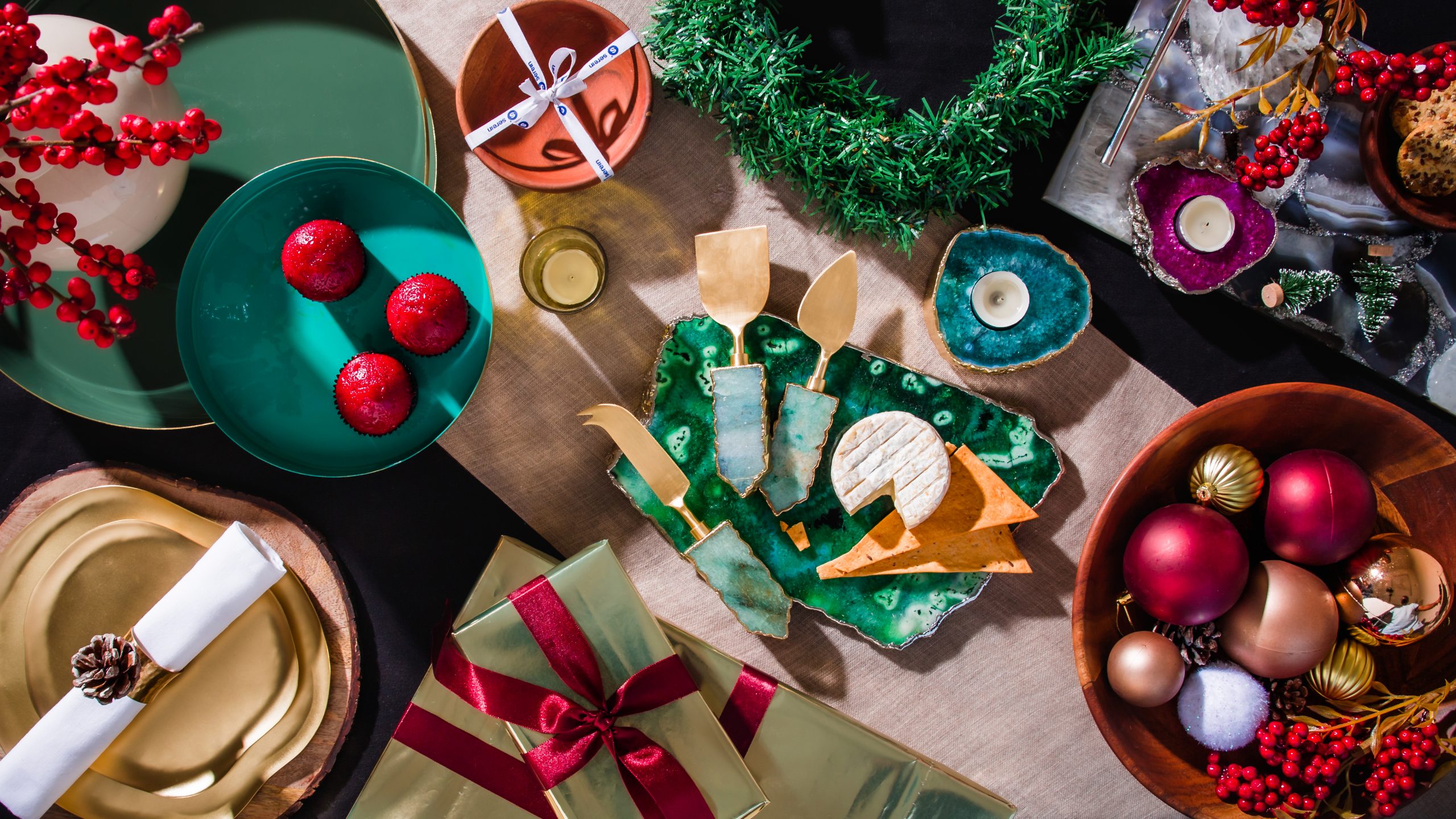 As the Christmas and New Year spirit fills the air, it's the time home decorations and gifting family and friends take a center stage for all the festive lovers. And sometimes, from the plethora of options available, it becomes a difficult task to select the right one. The Luxe Café curates just the right list you have been looking for.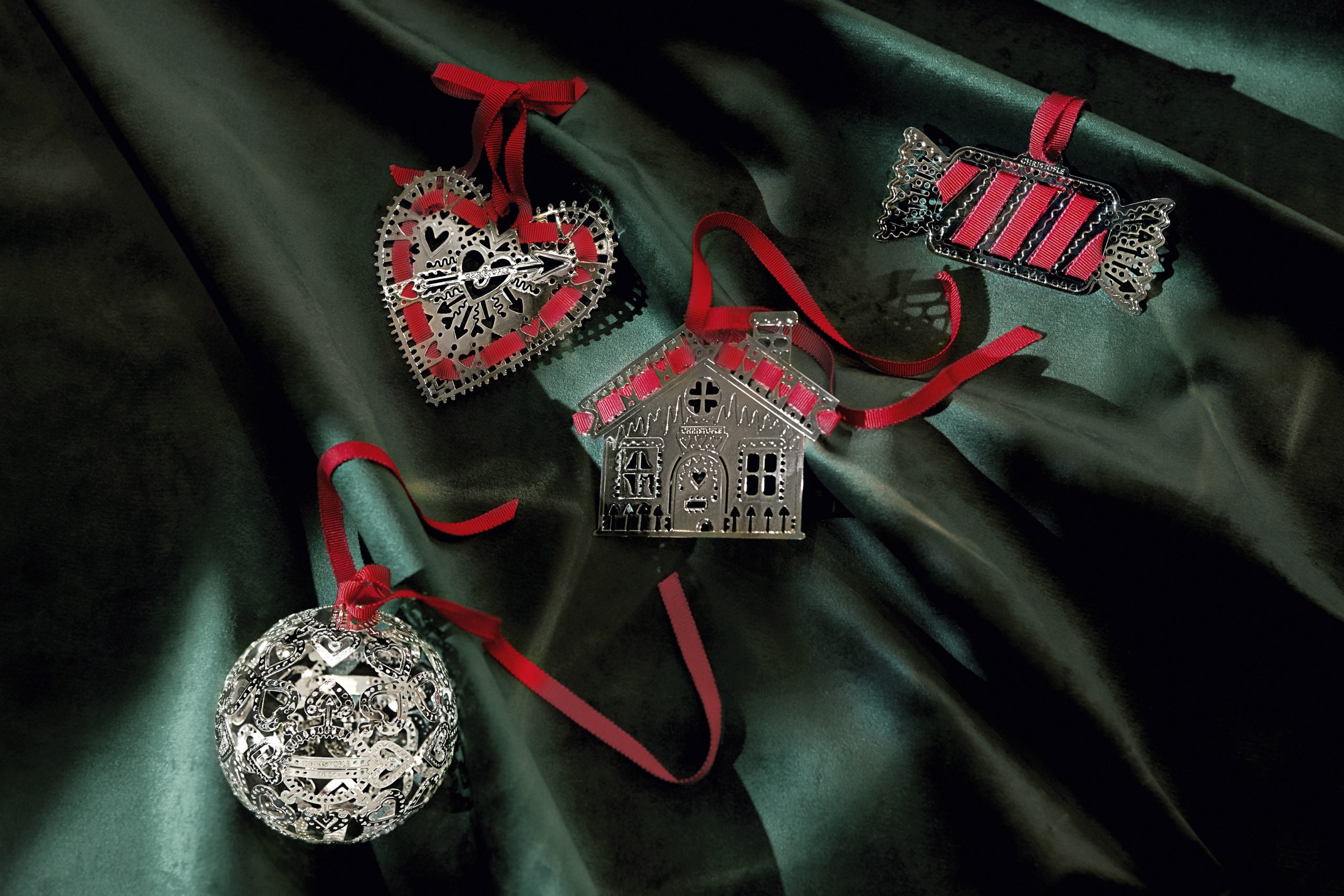 Accessories by Christofle

Christofle's new Christmas decorations are inspired by gingerbread houses and the delicacies of a famous fairy tale. These new ornaments bring a touch of magic to your home. You can customise your silver metal tassels with the coloured ribbons provided. Your pendants will be dressed in softness to hang on your most beautiful tree.
The brand is available at Emery Studio
Snow white reindeer by Serein Décor

Give an endearing enhancement to your Christmas decoration at home by adding an amazing & stylish snow white Reindeer – Dasher. This stag is made of Peppier Mache & 100% cotton which are sustainable materials & environment friendly.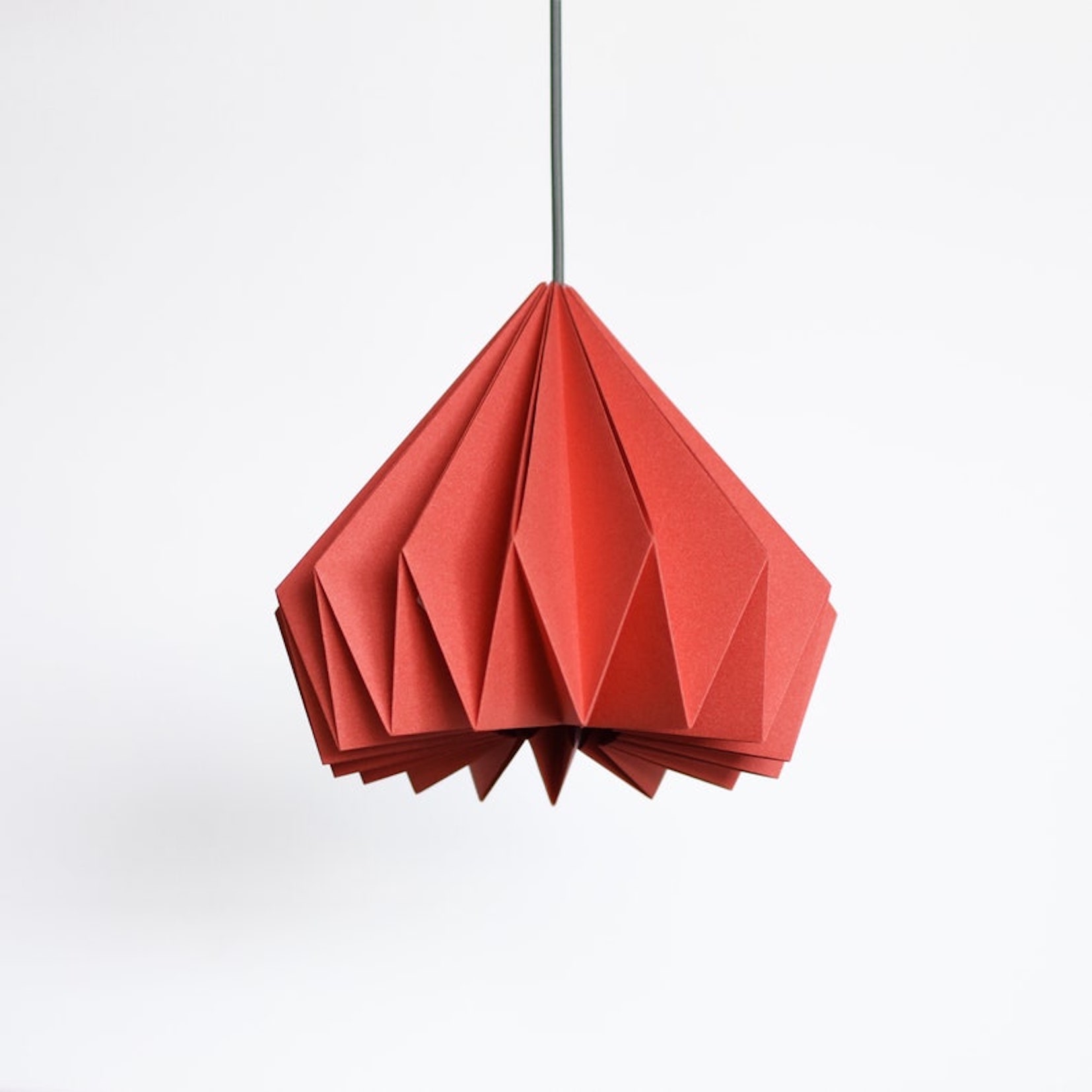 Red paper origami lampshade by Etsy

Etsy India is celebrating Christmas and New Year with all things handmade. The one that has taken our attention is the Origami inspired lamp by BrownFolds. The lamp has been put together using the finest quality of paper that reflects exceptional craftsmanship.
BrownFolds is based on the simple "Reuse, Reduce, and Recycle" ideology to create products out of upcycled paper by their home trained team of differently abled people.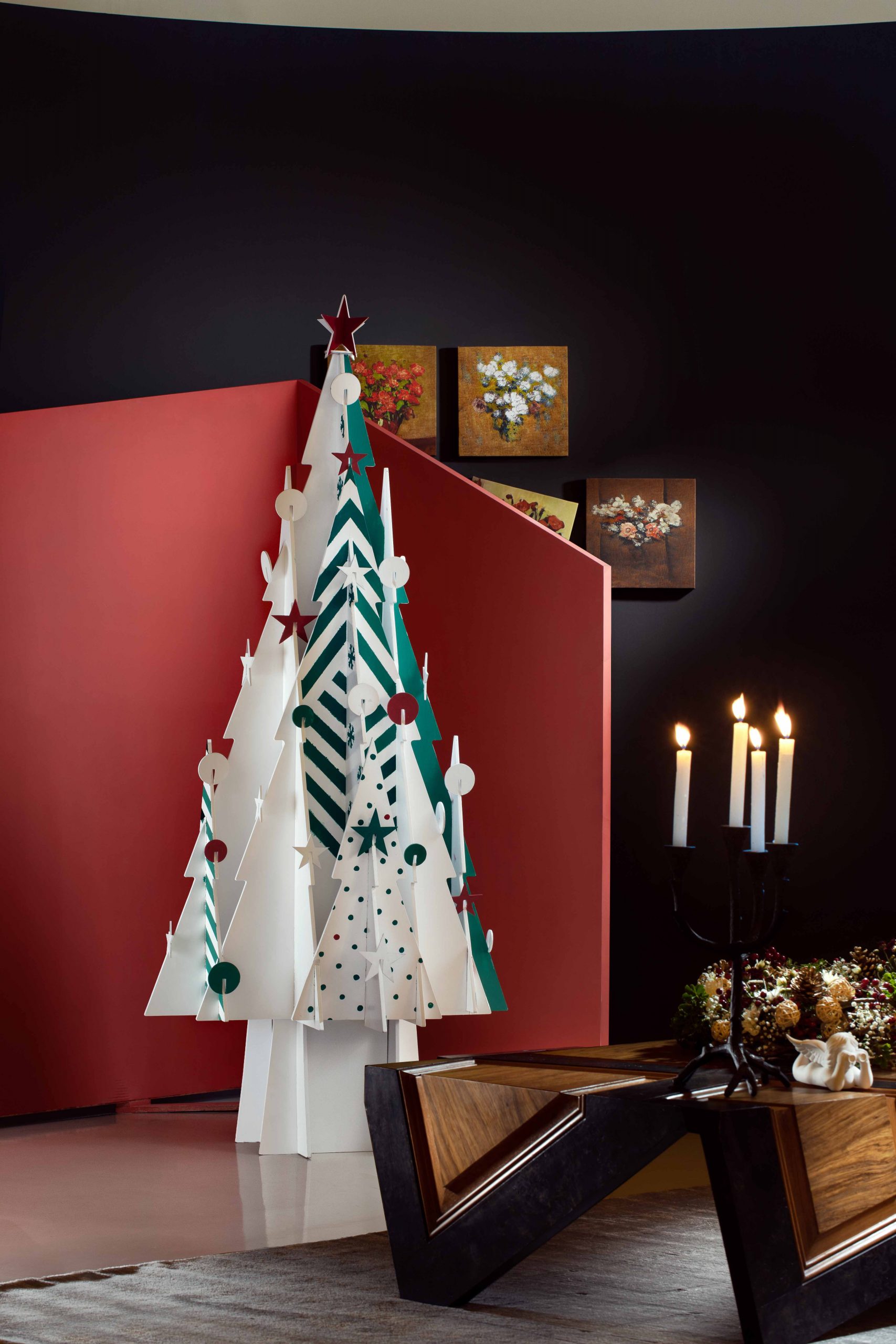 Scandinavian-inspired DIY Christmas tree by Ochre at Home (OAH)

The highlight of the OAH Christmas decorations is the impressive DIY Christmas tree that takes a Scandinavian-inspired minimal route. Made of MDF and hand-painted in pristine white, red and green with stripes and polka dot details, the tree can be easily assembled.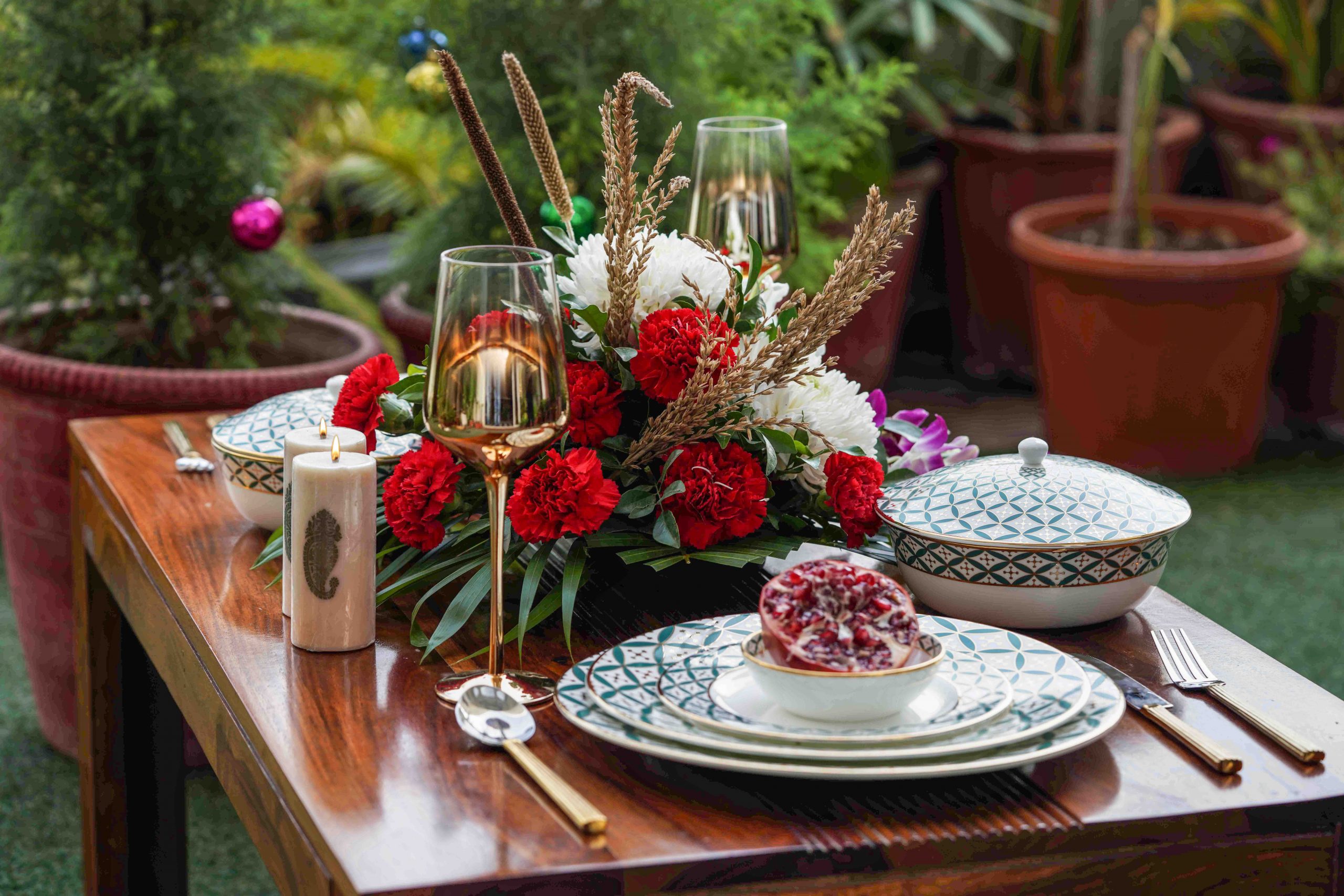 The Jyamiti collection by Kaunteya

Luxury tableware brand Kaunteya's new collection, Jyamiti comprises dinner plates, side plates, dessert bowls, serving bowls, square platters, charger plate, jug and coffee mugs.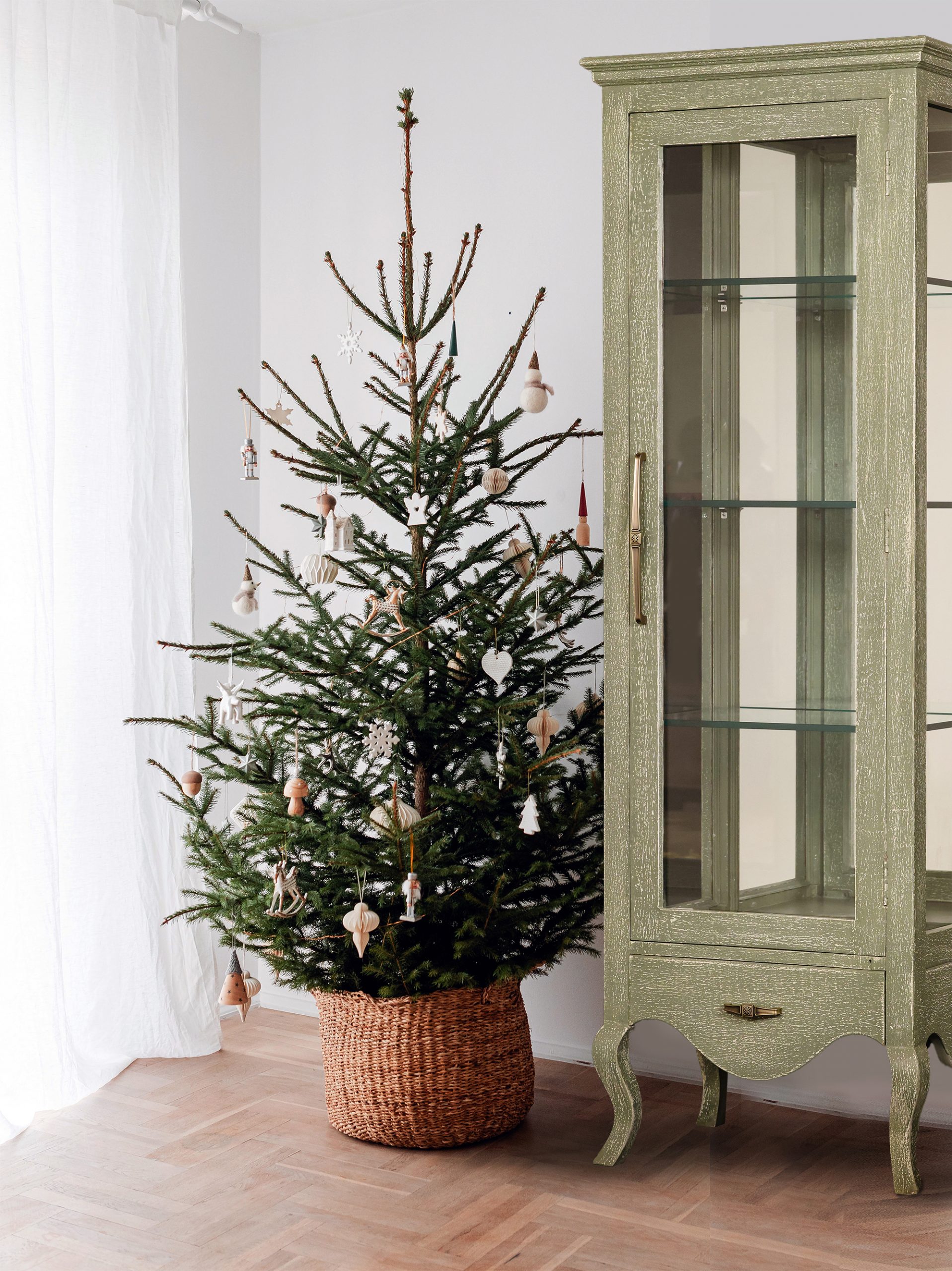 French Cabinet and Dining by Shahi Furniture

French-Style Curio Cabinet with dainty curved legs and frame in wood with distressed finish, this cabinet presents a clean look with hints of tradition.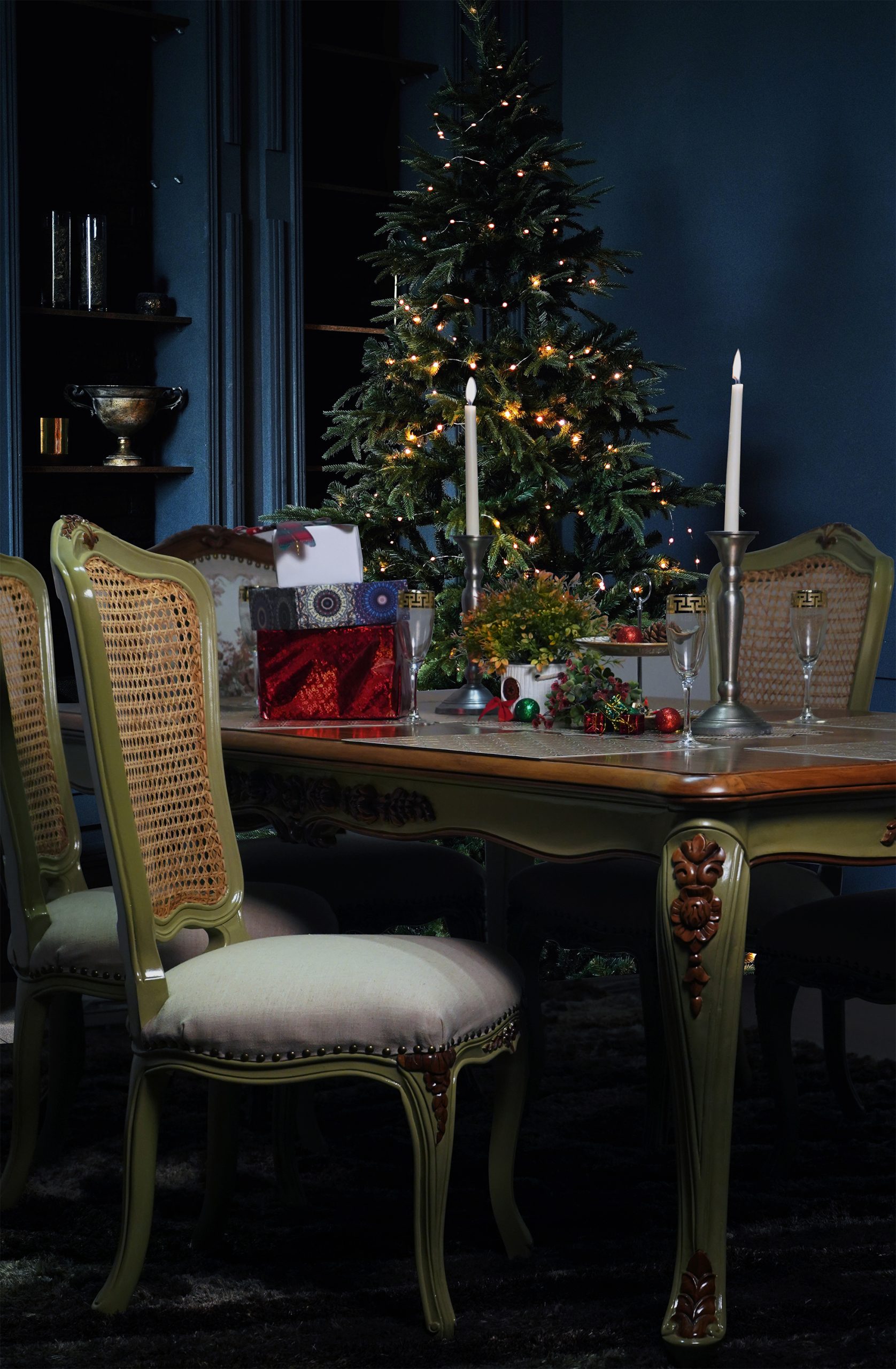 Greenwood Dining table showcases a natural and green finish with ornate details. A combination of cane work and fabric on the two end chairs adds a stylistic note.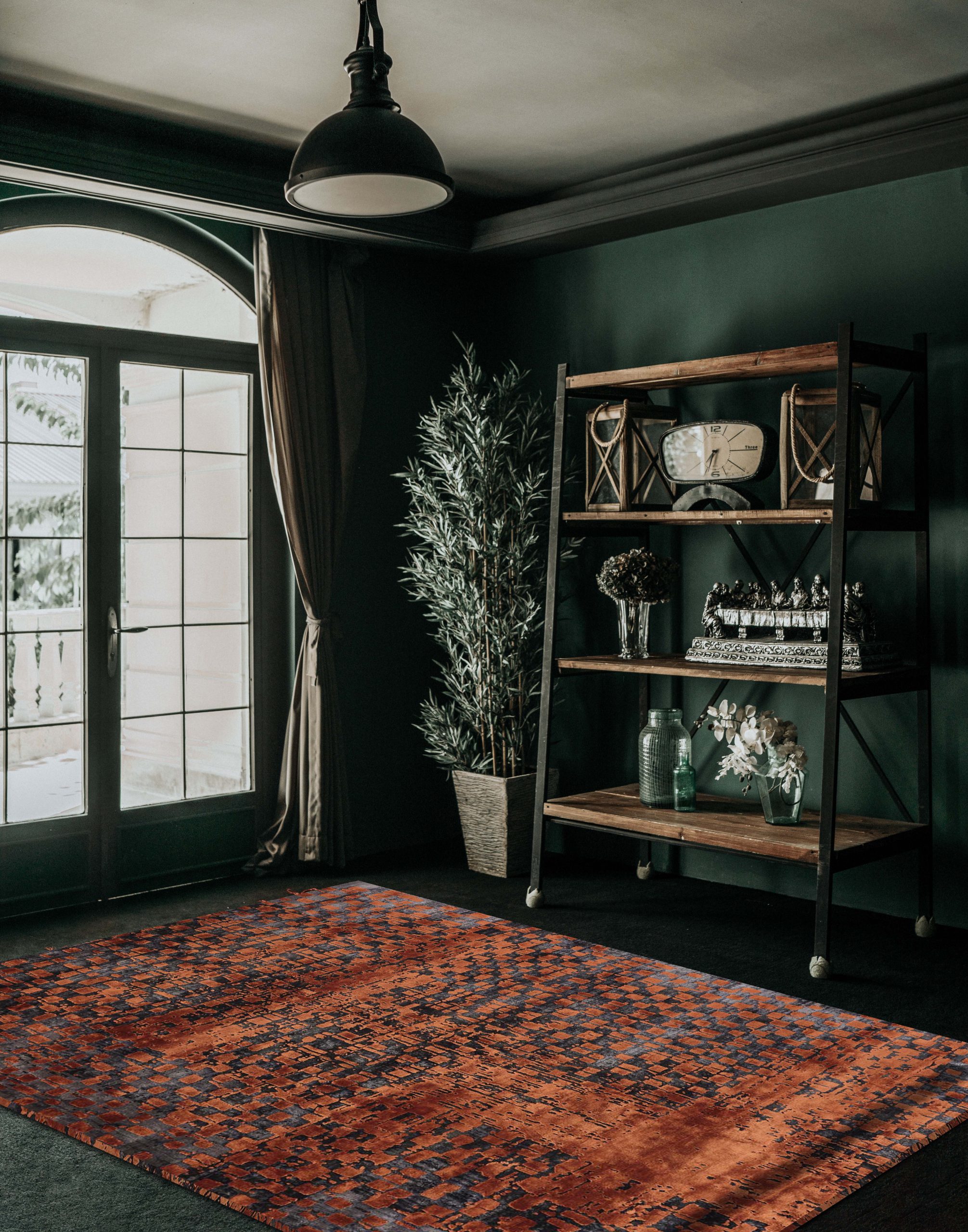 Radieux rust carpet by Hands

The carpet demonstrates the grasp of shape in space, blurring the line between abstract art and geometry. The urban circus in the image shows insecurity and uncertainty which is also replicated in the carpet.