AU NATURALE | Purearth's range uses only the purest organic, natural or wild harvested ingredients that grow in abundance in the Himalayas in their uber-luxe skincare range
Take some time out of your beauty rituals to stop and think about all the chemicals and preservatives camouflaged in your lovely-smelling, pretty jars of potions and creams. Rethinking your daily care routine fits into a refreshing change of lifestyle as quality, largely, means organic and the consumer, that is you, adds to the allure of all things natural by returning back to the basics, and gaining in the process. Here is a list of our selected best picks when it comes to certified natural products for your skin care and cosmetics needs – so go on and splurge on eat-worthy beauty products.
Skincare is now no more only about beauty, it is also about sustainable beauty. The philosophy at work here is not a very old one, but is one that goes back to traditions. It takes us back to an age where the kitchen was the crucible of nutrition not only for the belly but also for the skin. Taking a leaf out of grandma's recipe book of beauty potions, here are a few top-drawer options as you read through this guide to select the best organic makeup brands for you.
In our efforts to name these exclusive products, we have skimmed through the 'greenwashed', 'pseudo eco' ones to shortlist those which deliver on the following essential criteria – essentials that you need to look out for when you are tempted by the oh-so-lovely packaging on the products.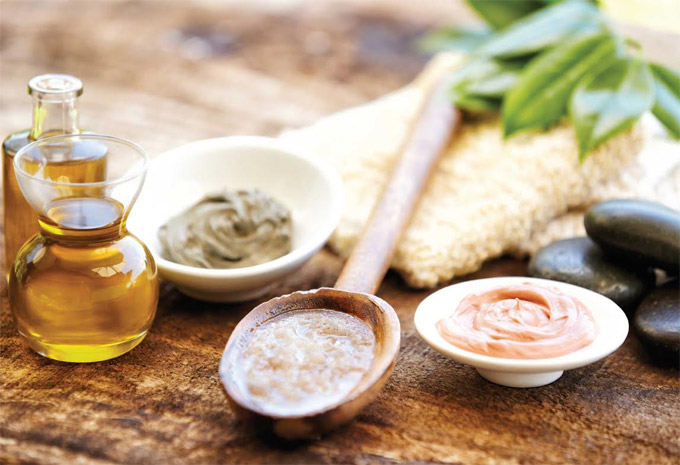 The very first step in identifying an organic, and therefore safe, cosmetic is to read the ingredient listing. Some cosmetic ingredients might be toxic if used for long, and some might have named difficult to decipher. In this case, go on to The Environmental Working Group Skin Deep database and cross-check. The other thing to note when you are reading the ingredient listing is to note if all of them are listed and nothing is left to your imagination. Because if the product is all organic then the ingredients are boldly on display. And should you wish to enquire further, then there is always the brand's website to glean some knowledge from as they should have their certifications and commitments to safe beauty clearly spelled out. And should still be in doubt about the efficacy of an all-natural formulation, then head to a relevant beauty blogger's site to read her thoughts on it – most of the time the posts are not sponsored. Performance remains the all-important concern and criteria to underline your choice of an organic beauty product and help you stay pro-earth and pro-beauty.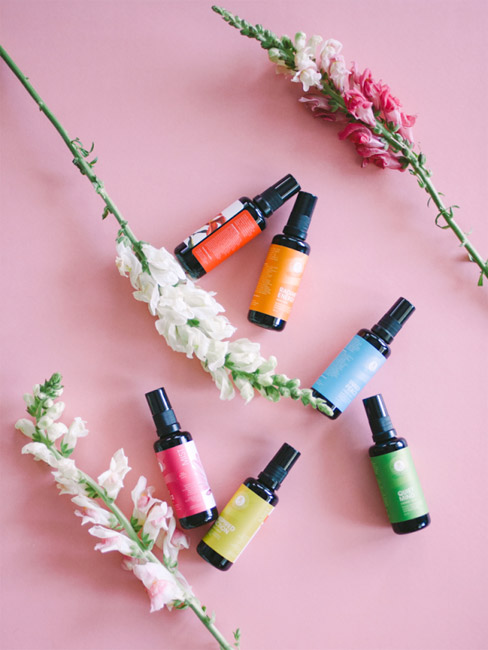 While eccentric and brilliant brands like Lotus Wei has wooed us with the power of flower alchemy and their range of flower elixirs, serums, perfumes which promises all the goodness of botanicals and mood-uplifting effects, we also came across those names which have contributed to the whole cruelty-free, bio-dynamic make-up revolution where skincare goes hand in hand with your jars and pots of tinted balms, mineral powders and blushes, food-based hydrators and luminizers et al. So, here are the names to add to your beauty book as you go looking for them on your trips abroad or even at exclusive stores in India.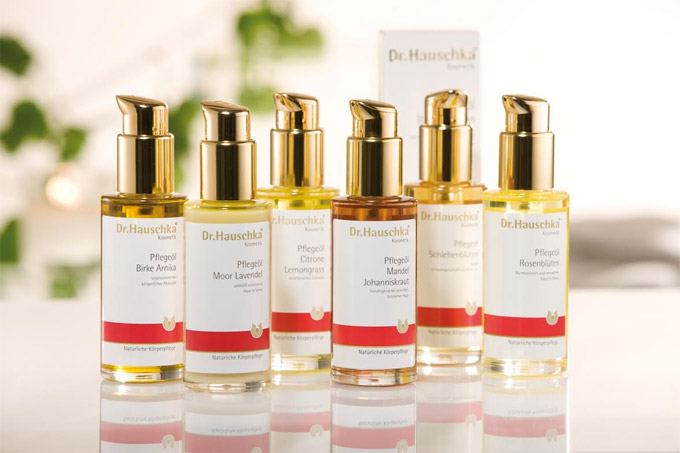 DR. HAUSCHKA – a pioneering natural beauty brand, this brand owes its origins to Dr. Rudolf Hauschka who started the company in 1935, in Germany, as an avant-garde natural medicines line. His medicinal creations sans alcohol or preservativesbecame really popular and he later teamed up with aesthetician, Elisabeth Sigmund, to further build up the line. Continuing this legacy, the brand is a much recognised one for its use of quality ingredients, many of which are grown organically and bio-dynamically in its own gardens. Certified natural by NATRUE and BDIH, the skincare brand also has a make-up line which finds itself in many a celebrity vanity. Dr Hauschka's Rose Day Cream is a particular favourite as this skincare classic suits even the most sensitive skin and pampers with extracts of rose petals, rose hips, avocado oil, rose petal wax and shea butter.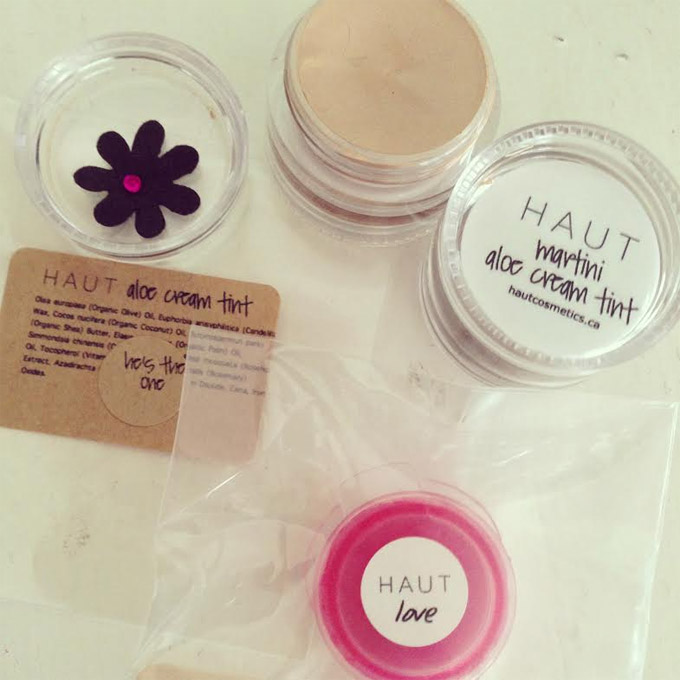 HAUT COSMETICS – this vegan skincare-quality makeup range blends selected food ingredients with a natural fermentation process to bring out the very best while keeping the skin's ecosystem strong and healthy. And their 99.4—100% natural content is not the only the claim to organic fame as the brand boasts of a wide and varied range of mineral pigments and creams for face, cheek tints and balms, lip gloss and tints, and eye colours and brighteners. And what makes it even more loveable is that it allows you customize – so you can mix and match through to create your own custom formula of coverage and colour. Their loose powder foundation comes in shades which are named deliciously – vanilla, cinnamon and more. It contains all sorts of goodness like Canadian glacial marine clay, purple carrot root, purslane flower, sea buckthorm fruit, whole coffee fruit and is titanium dioxide-free so that the color is true and in photos there is no 'white face' effect. So, remember to order in some cruelty-free, vegan Haut tints on your next trip abroad.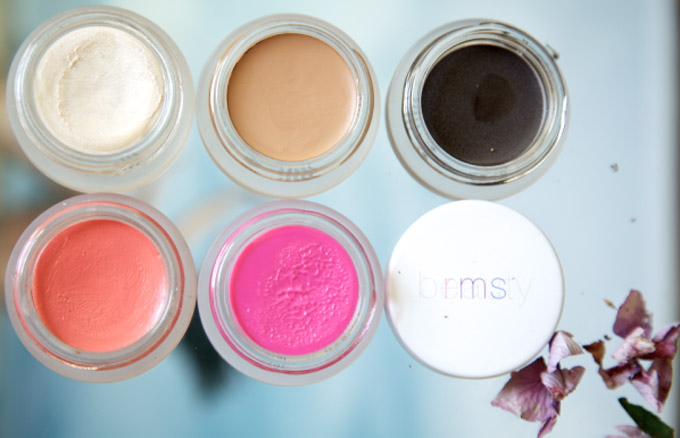 RMS BEAUTY – Created by celebrity make-up artist Rose-Marie Swift, this brand is her answer to non-toxic make-up and is based on raw, living and organic principles. While the products – spread across make-up and skincare – are meant to hydrate, illuminate and rejuvenate, the brand itself is a tried and trusted name for those who love gluten-, soy-, nano-, and cruelty-free products which does not compromise on performance and is suitable for all skin types. Cult beauty hit RMS Beauty Living Luminizer is one the brand's hot-selling proposition which has supermodels like Miranda Kerr, Gisele Bündchen swearing by it. This must-have beauty product imparts a light and gorgeous luminous, healthy glow and leaves your skin just kissed with subtly luminous diffuse light. So on your next visit to the foreign shores, remember to look this up at a Spirit Beauty Lounge or to the Whole Body sections at the Whole Foods store.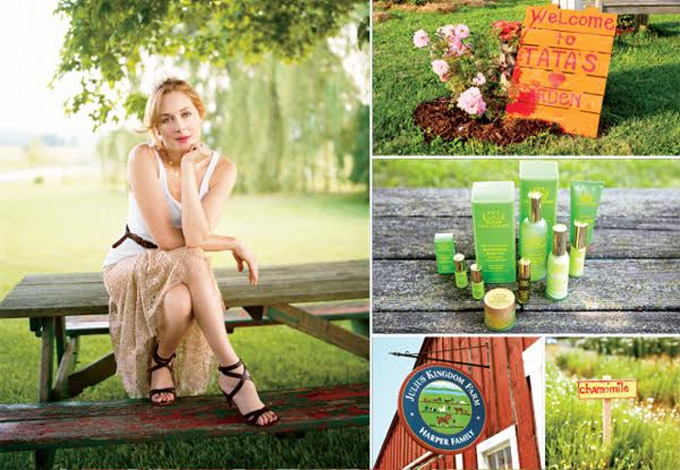 TATA HARPER –  You can't go more green than with Tata Harper [even their cosmetics are produced in cow powered facilities as they use sustainable energy from recycled methane gas]. The distinctly green packaging only further underlines the organic, fair practices where the brand grows and harvests ingredients to be used in designing and developing natural products through on-site small batch production at their Vermont farms. Vegetarian, EcoCert Certified, Tata Harper is gluten- and cruelty-free, handmade skin and body care packaged in recycled and recyclable materials. The brand has lovely lip tints, skin oils, serums, masks and aromatherapy potions and it's a delight to browse through their site for all that catches your fancy.To give you a perfect teaser of what TH is all about, snap up their limited-edition, five-piece kit  – called Night Out Essentials – which contains all that's required to doll up for that night out. There is the best-selling Regenerating Cleanser to start with, to be followed by the award winning Resurfacing Mask treatment for minimized pores and immediate glow. Next comes the lightweight Beautifying Face Oil, a fast-absorbing moisturizer which gives a youthful luminosity, and you can finish with the volumizing lip and cheek tint and the Love Potion for some instant allure. Their products are carried in select beauty boutiques, premier departmentstores and luxury spas across the United States and Canada, so be on the lookout for these on your next beauty haul.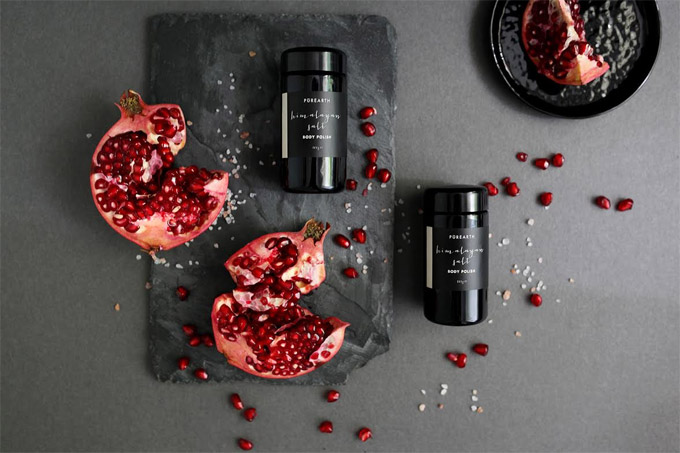 PUREARTH – They call themselves a'social venture' rather than a skincare brand. Founder Kavita Khosa, a former lawyer turned social entrepreneur, conceptualised Purearth as bespoke bespoke beauty and wellness brand that offers ancient Ayurvedic wisdom for a modern lifestyle. Partnering with micro-credit and women savings and self – help groups in the Himalayas, the brand redefines CSR as it enables marginalized producer groups to engage with urban markets on fair terms. Their holistic Ayurvedic approach to address modern day wellness needs has led to a line of award winning, wild harvested, ethical skincare brand which promises natural and organic ingredients, in their purest form, supporting bio dynamic farming methods. Go on to PurEarth if you are looking for sumptuous body butters, scrubs, oils, creams, serums and also tea infusions. The products are named after the ingredients and come in very different looking all-black bottles and jars [also to protect the potions form decomposing in light]. A multiple award winner is their Rosehip Seed Face Treatment Oil which is super nourishing anti-aging formula that gets you glowing from within – a product that featured high on the list of cutting-edge products as featured in Vogue, Harper's Bazaar etc. They also have a Starter Kit for the Uninitiated should you wish to be inducted into loving your skin, the earthy way.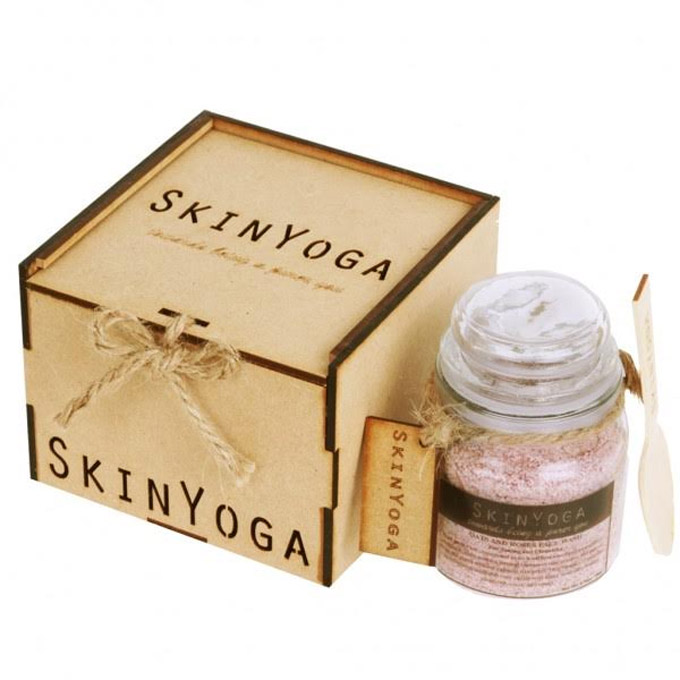 SKINYOGA – The name says it all but to further elucidate, SkinYoga is a 100% natural skincare brand owned by three sisters. Radhika, Jagriti and Deepika Chaudhary have pitched in their respective expertise to create a brand of products that deliver and are 100% natural. Looking to cleanse and calm the skin, their products range from innovative powder face washes, scrubs, body purifiers and scrubs in naturally stimulating combinations like oats and roses, with star ingredients like coffee,  green tea among others. The packaging is also very luxe given the products come in glass jars and vials with cork stoppers or in pouches stuffed in a cute gold box. Very yogic, very plush.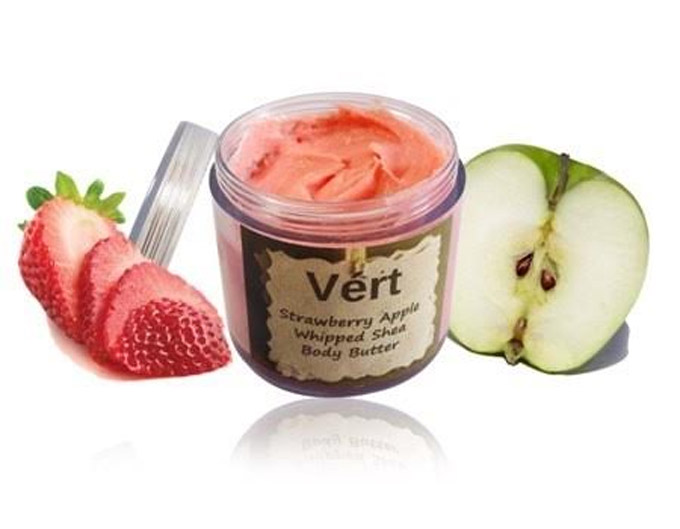 VE`RT – And now we come to our Lush-inspired Indian brand which actually goes a bit further in their product diversification agenda as their line includes . They are manufacturers, retailers & wholesalers of fresh & handmade natural soaps, toiletries, bath & body products.Their high quality ethical products are made from natural ingredients and the bath & body care range is all carefully made by hand,individually hand cut,hand poured & hand wrapped. Check out their range of lip scrubs made of natural cane sugar, their masks, pretty soap bars, yummy bath salts among the really varied range. Our favourite is their handmade loose powder makeup made of specially-selected natural powder of cocoa, turmeric, beetroot, French clays to instantly even out skin and diminish the look of imperfections. And it will not clog pores, so all stars, we'd say.