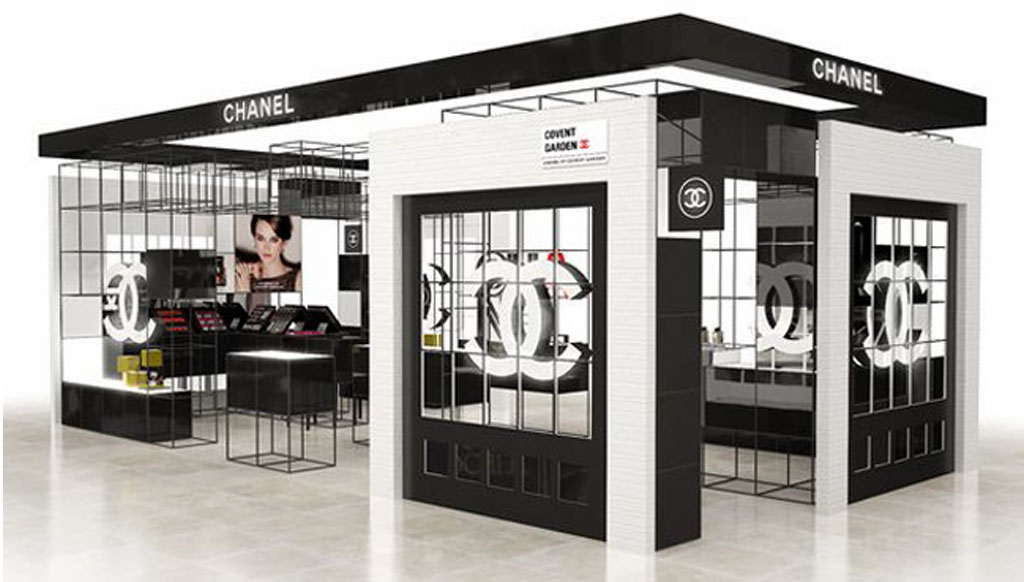 CHANEL POP UP AT HEATHROW | Offering the whole range of Chanel's bespoke beauty experience, the pop up store at London's Heathrow airport adds to Chanel's existing beauty boutiques and pop-ups, also in India, exemplifying the trend of luxury brands diversifying their retail touchpoints, across airports and malls
In the fast changing retail landscape, luxury brands are turning over a new leaf and taking their game a notch up with flash retail strategies like stunningly designed pop-up stores and beauty boutiques, making their presence felt on the high street, inside hyper-malls and markets, and among the well-heeled, younger consumer
As the retail landscape evolves to match up with the mercurial moods of the consumer economy, luxury retail is also stepping out from under the arched doorways of exclusive, elaborate boutiques tucked away into the posh corners of a city, and coming out in the bold, on the high streets of fashion, and fast-paced consumerism with their beautifully designed pop-up stores and beauty boutiques making their presence felt in the malls and markets. When Chanel came up with their pop-up store in London's Covent Garden Piazza in 2012, the brand waited with bated breath to see the response which was so encouraging that Dior and Burberry also followed suit, with pop-up stores and beauty boutiques making the Piazza area the #BeautyQuarter for luxe brands. Similarly, the Hermes Silk Bar with its bright orange exterior caused quite a stir among the shoppers at Causeway Bay in Hong Kong, and in other cities as well.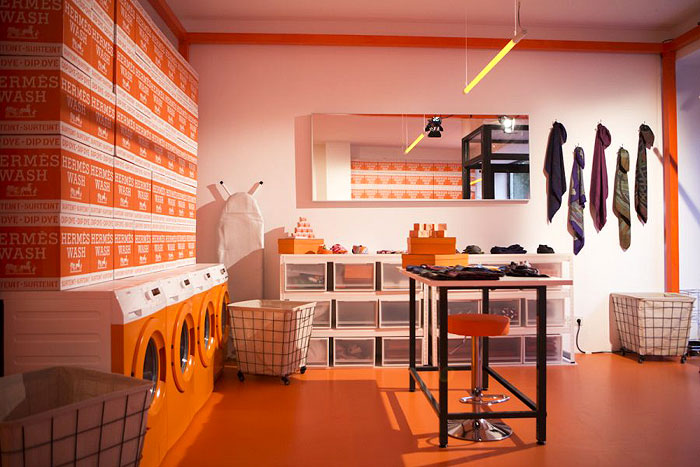 Designed as feasible alternatives to traditional boutique spaces, which are an expensive affair to maintain given the rising real estate prices, pop-up stores and mini boutiques with their focus on specific , fast-moving, relatively price-friendlier product lines like fragrance/cosmetics and accessories, are gaining popularity among the younger fashion enthusiasts who might find it daunting walking into the exclusive luxury boutiques, but prefer the ease of shopping at the more accessible high street malls with myriad offerings, and will find a luxe brand's presence there to be adding a refreshing touch to their retail experience. With a niche selection of products stocked and displayed at these concept stores, the emphasis is also a lot on the design and décor of the interiors to drive home the 'luxe' feel and distinguish their presence. Some stunning retail architecture has been seen by way of these niche structures, whether it was the diner-style Hermès pop-up in NYC in 2013 or Hublot's crystal-inspired installation in Singapore's Marina Bay Sands, also in 2013.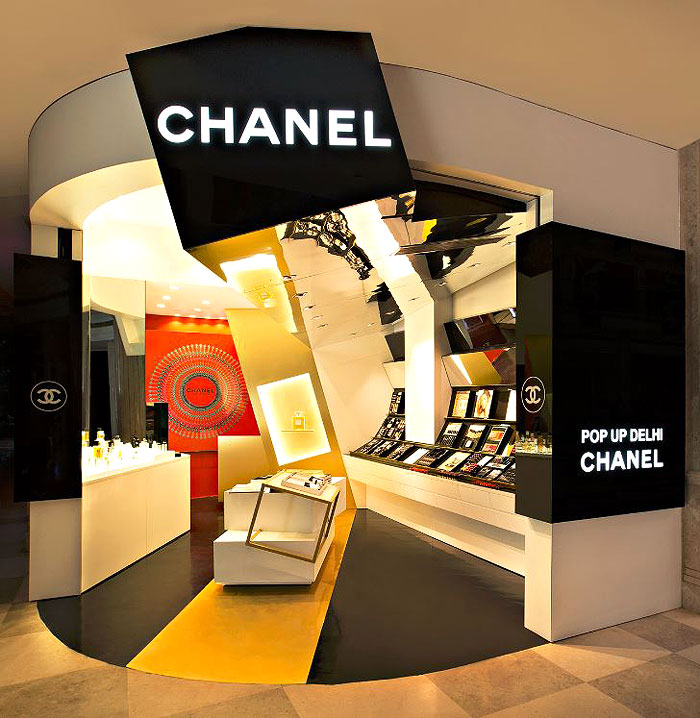 Closer home, in India, we have had Chanel open its stand alone beauty and fragrance pop-up store at DLF Promenade in March this year, where the store's modern design is a winner with its signature gold, white and black colours catching eyeballs just as you enter the mall. Going beyond the store-in-store format of pop-ups, this 300sqft outlet offers a limited period but real luxe experience with their latest skincare, make-up collections, complimenting Indian skin tones, and the range of their classic and new fragrances, in stock. What sets it apart are the services offered like the in-house specialist to help you try on a look. Also, on offer are bridal services by appointment, including a customised skincare routine. With such differentiators in place, pop up stores are here to stay even as they become the star attractions of high street malls which are opening up to housing their luxe guests in their innovative avatars.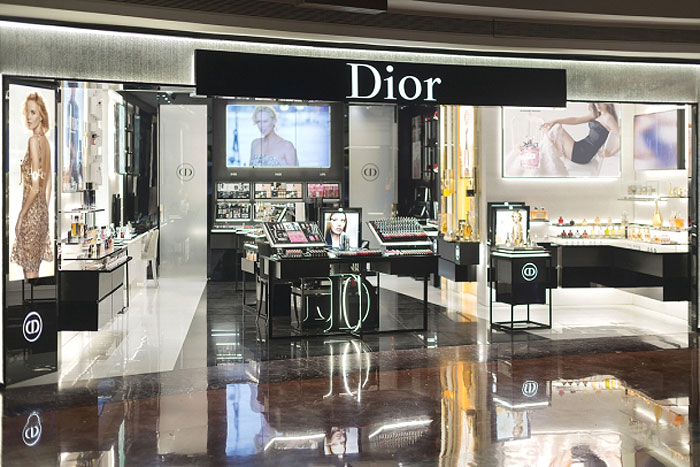 Moving on from the pop-up store trend, we come to another – the beauty boutiques. As beauty products make for entry level luxury, being both accessible and desirable, it is a great idea and initiative on the part of upscale brands like Chanel and Dior to cut in with an alternative store experience while on the brand-busy high street and in the regular malls with their robust footfall and rising numbers of brand conscious buyers. These niche stores are also ways for the brands to put out new products to test, as the local customer response guides them further. A case in point is India's very first Christian Dior Fragrances and Beauty boutique which opened this year in South Delhi's Select Citywalk mall with Dior's exclusive range of fragrance, makeup and skincare products. All black lacquer and fluorescent neon shades, the 90m2 space store is a stand out with different stations dedicated to makeup, skincare and fragrance and separated by lines of ceiling to floor lights for that dramatic effect. Adding on to this is excellent service by the trained personal attendants, imparting the exact feel of a full fledged fashion boutique, and the private consultation room where there is an array of services to indulge in with help of trained fragrance specialists, makeup experts and skincare specialists. And giving company to this Dior outlet is Chanel's Beauty Boutique, the third in the country, with 550 sq. feet space designed by the brand's Parisian creative department and offering the complete catalogue of Chanel's fragrances, skincare and cosmetics accompanied by the in-house stylist consultations.
With leading names like Chanel and Dior pioneering the trend in India, we are looking at more luxury pop-up stores and beauty bars opening up in our vicinity to create a whole different level of buzz and breakthrough on the Indian retail scene.